September 17
a roof!
pillar change 🙂
fire place in!
millons of wires!
insulation in walls
checking out the tubs!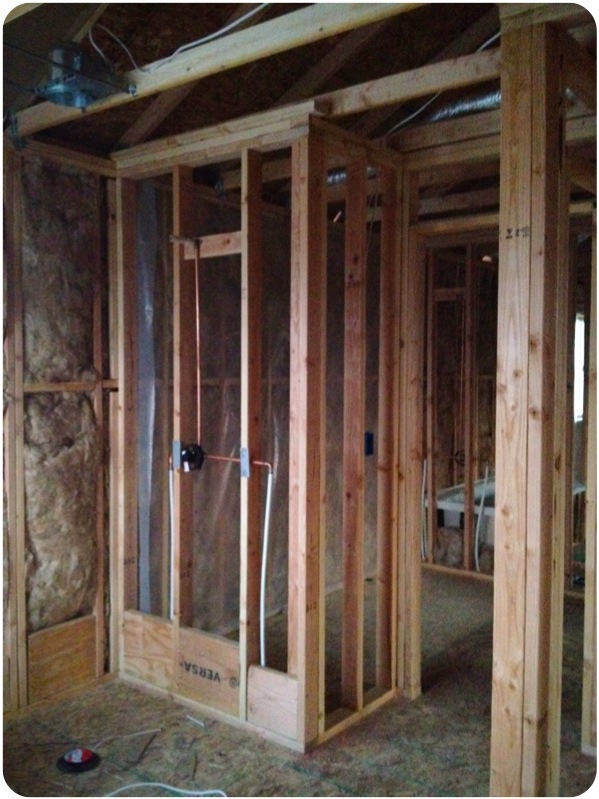 Shower installed
September 18:
the start of dry wall!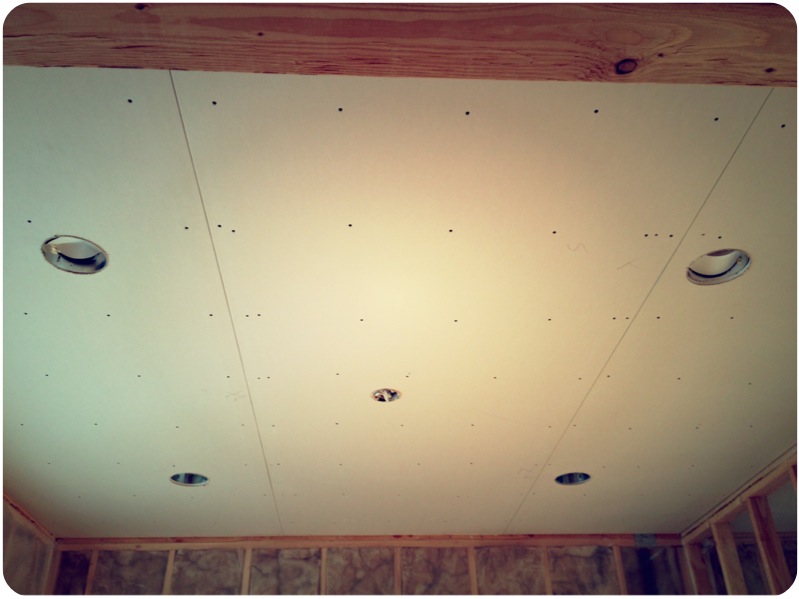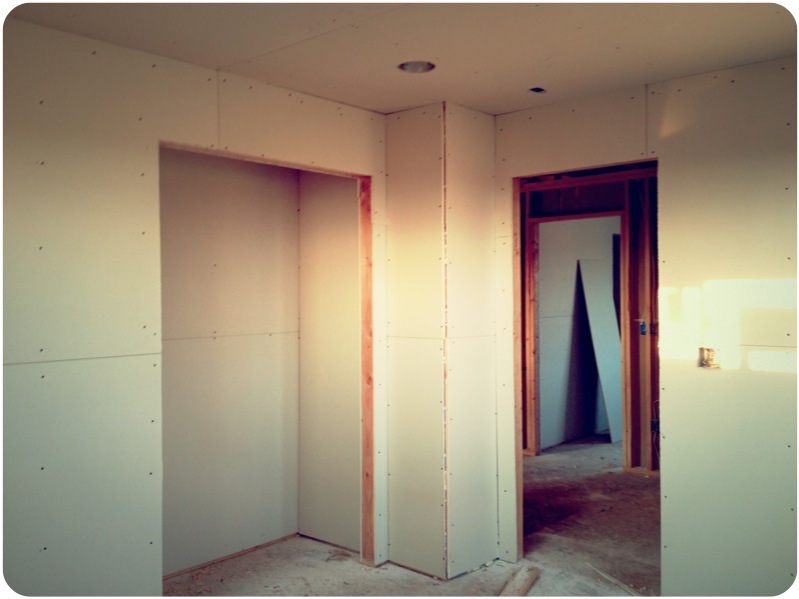 My blog friend Jes had the best idea ever…to hide some things in the walls!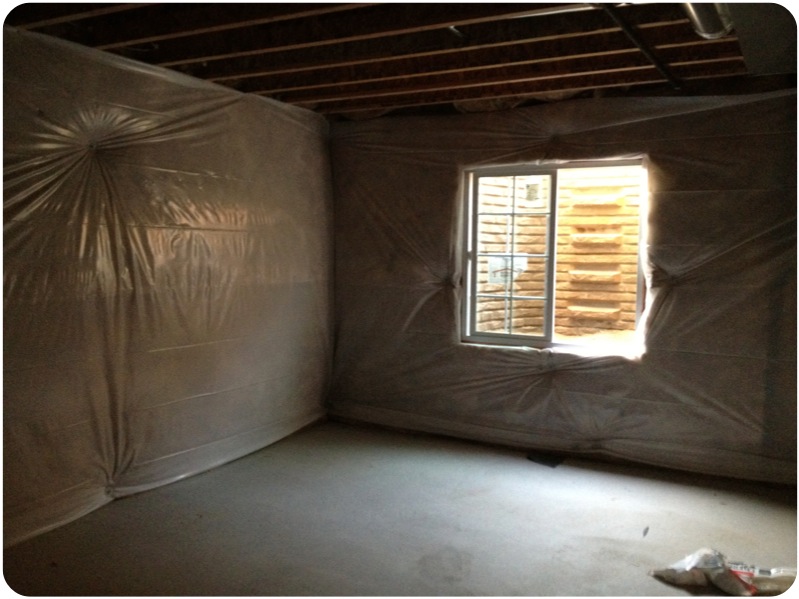 Stuffing in the down stairs.
September 19: all drywall boards up and done everywhere! Heres a picture of the garage.
September 20: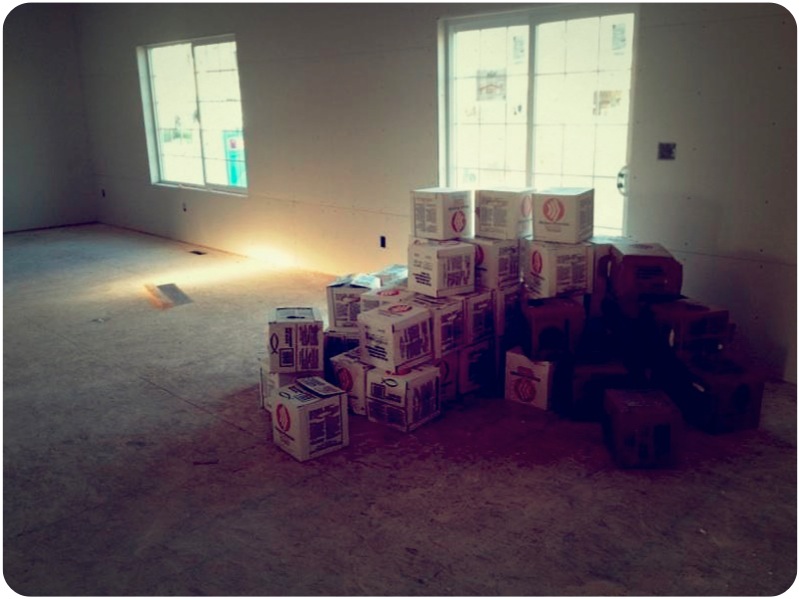 puddy boxes and inspection