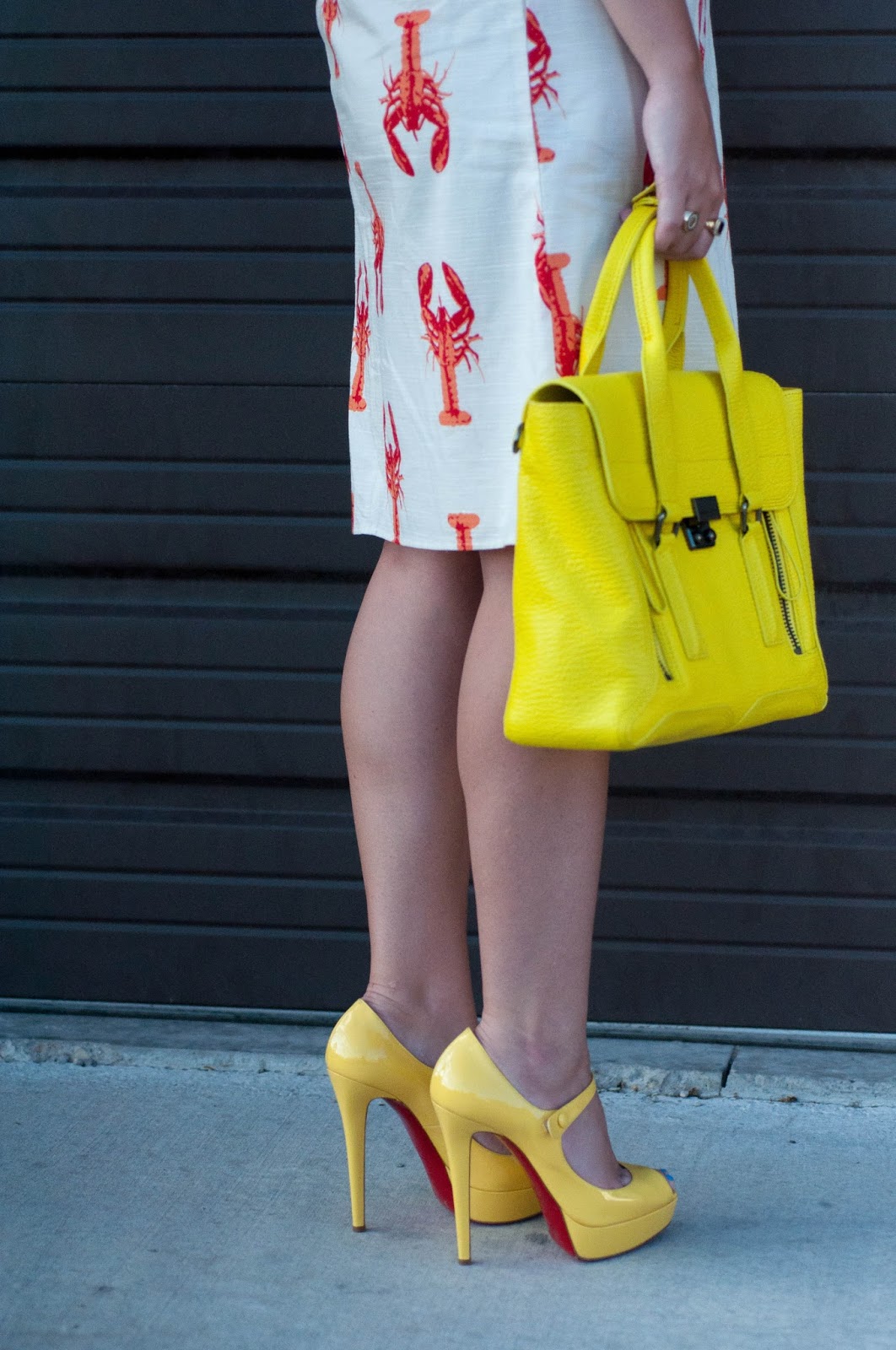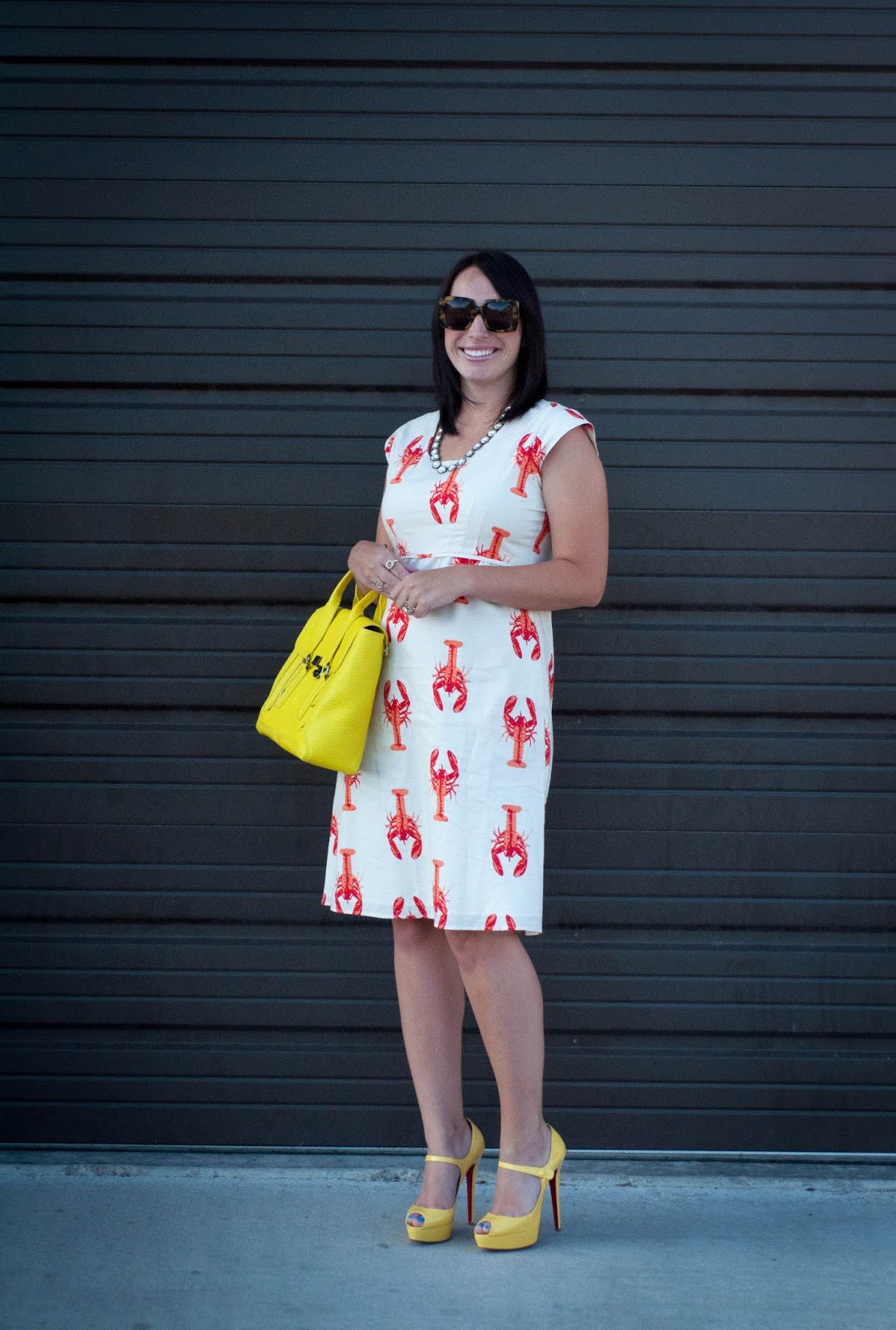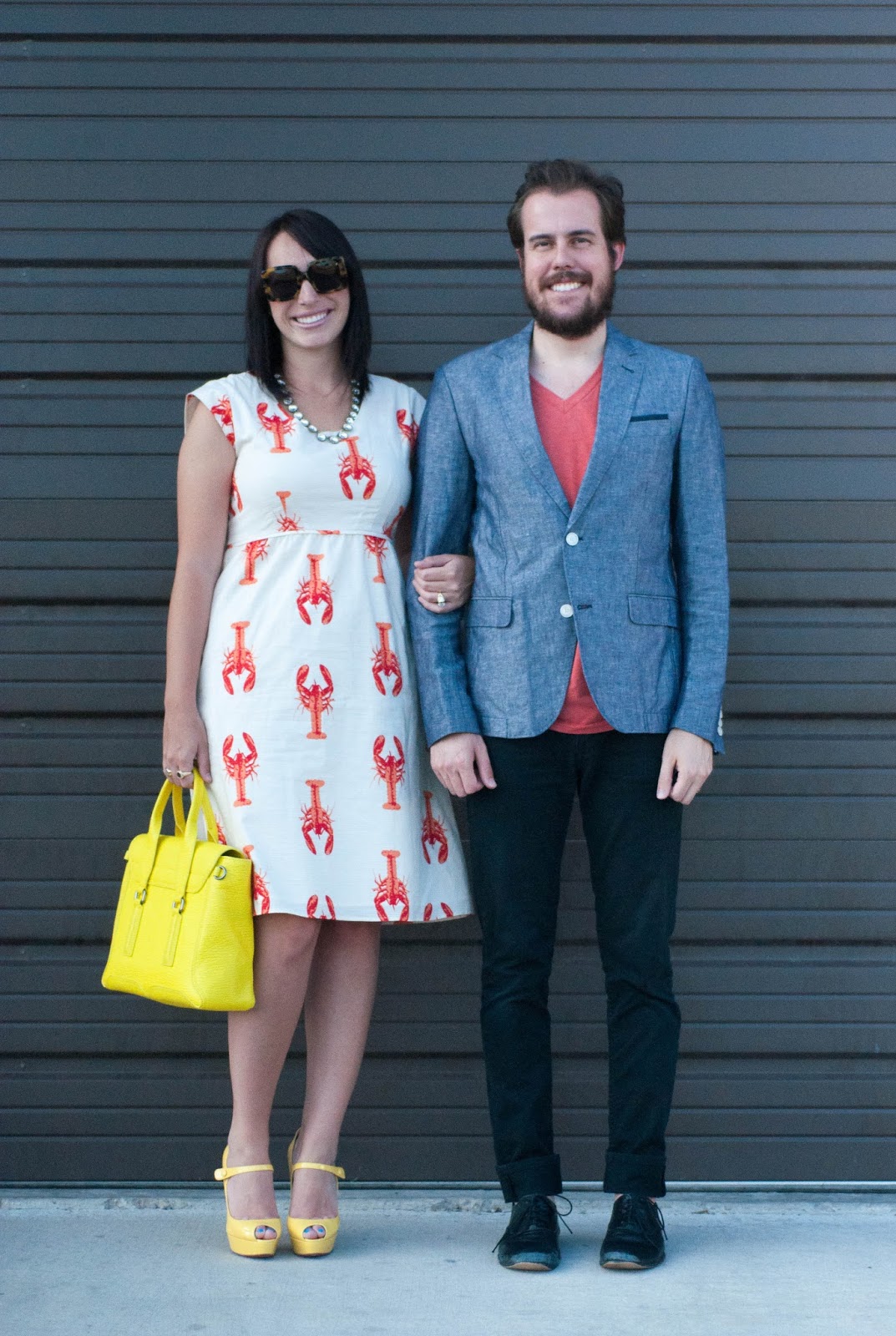 HERS
Dress: Down East (recent in store) | Necklace: Esstee Shop | Shoes: Christain Louboutin – Bana (similar) | Sunglasses: Karen Walker – Betsy | Purse: 3.1 Phillip Lim – Pashli Medium Satchel

HIS
Jacket: Zara – Striped Blazer | Shirt: BDG – Crew Neck Tee | Pants: Levis – 511 | Shoes: Urban Outfitters
I recently found this lobster dress at Down East and had to have it! I love any animal print clothing, so these lobsters were perfect! Jake got this Chambray blazer from Zara. I love a light mens blazer. Its easy to pair for summer and carry into fall. Don't mind my mis matched yellows and purse backwards! Sometimes I just laugh after we take pictures and especially laugh when I realize I never match 🙂 haha Hope you have a great day!