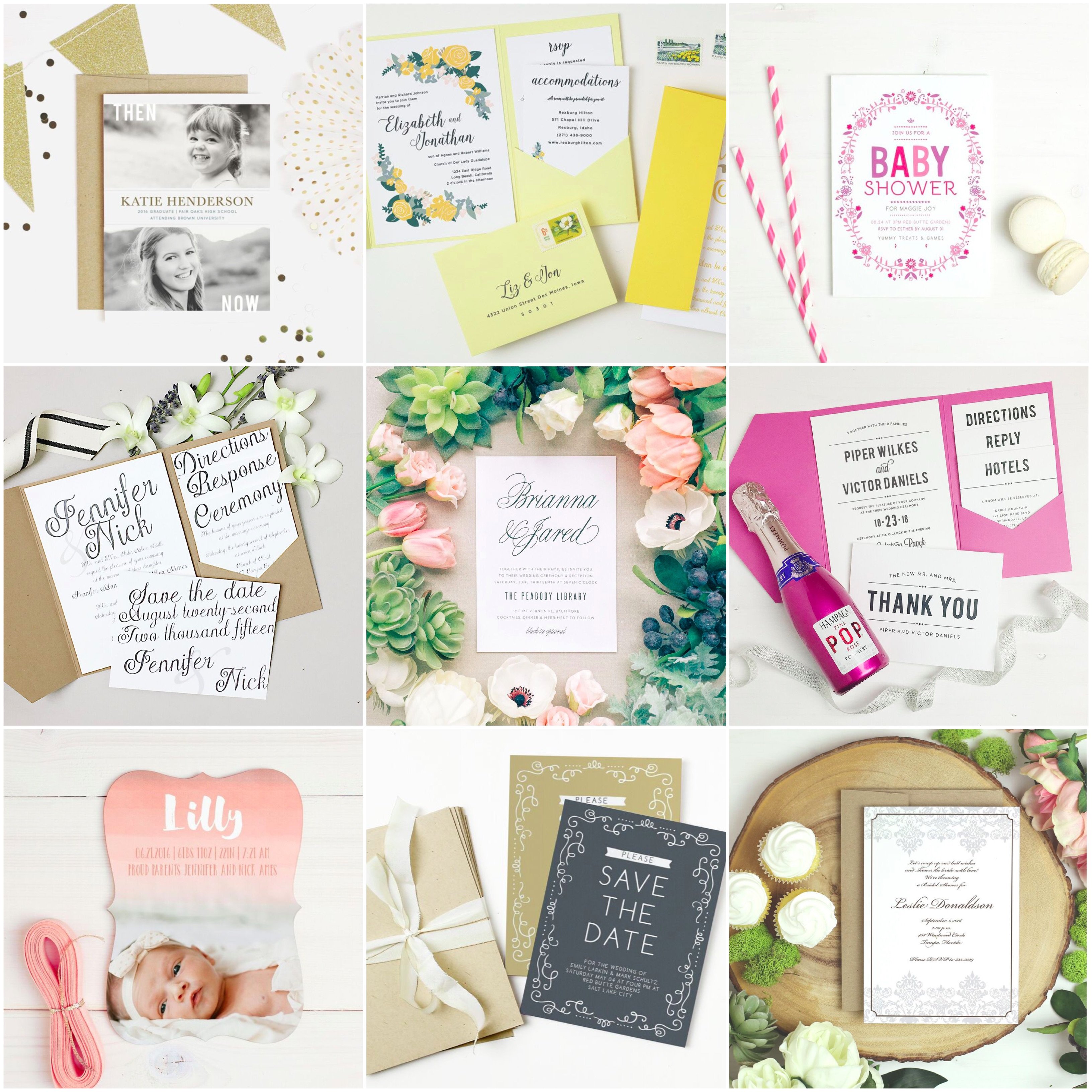 Aren't all these cards so darling?!  I'm all about a darling invite because it really helps get your guests, friends or family get excited about your upcoming event!  We recently found out about Basic Invite and loved the unique services they had to offer, so we wanted to share them with you all!
Basic Invite is one of the few websites that allows customers almost unlimited color options with instant previews online. Once you select a design you can change the color of each element on the card to over 180 different color options. So, you can make sure the card is exactly how you want it – down to the littlest detail.  You can also order samples of your cards so you know exactly how they will look!
I love the idea of being able to get samples of the cards, especially if you were doing Save the Dates, Wedding invitations, Dinner Menus, Thanks You's, etc.  Then you can take all your samples with you to planning meetings and be able to coordinate all the colors, decor/venue with the invites!
To top your invitations off, there are 40 diffrent colors of envelopes to pick from too so you can get the perfect invitation set to send to your guests!  I love when I get a colored envelope in the mail! It makes so happy!
Basic Invite has everything from fun wedding invites (over 200 diffrent sets to pick from),  inexpensive save the dates, bridal shower brunch invitations, simple baby shower invitations, first birthday invites, bar and bat mitzvahs, graduation announcements and more!
I love planning parties and can't wait to use Basic Invite for our next occasion!  I love how there are lots of different invitations to pick from and limitless color options so you can always have the perfect invite!
*Thank you Basic Invite for partnering on this post.  All opinions are our own.