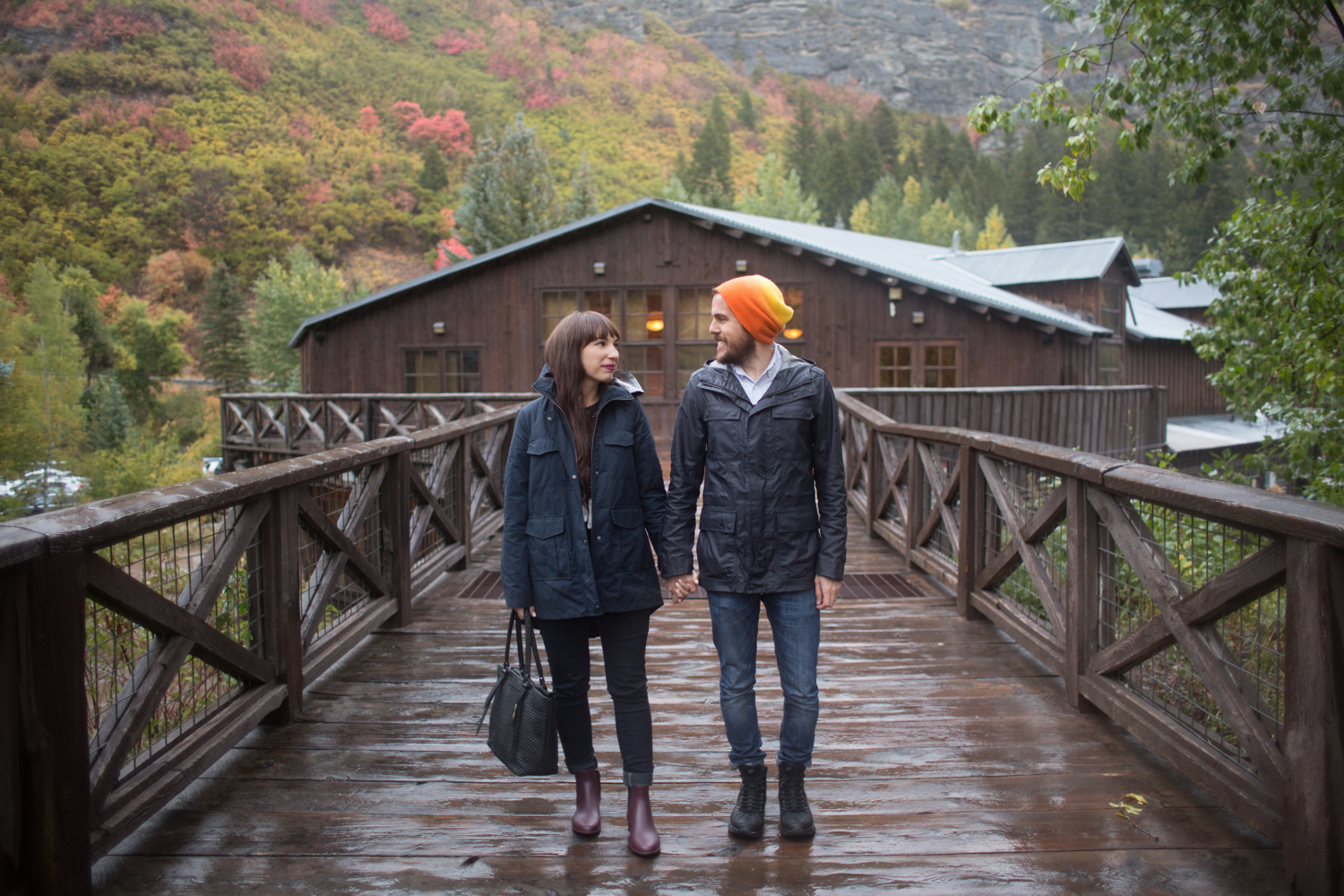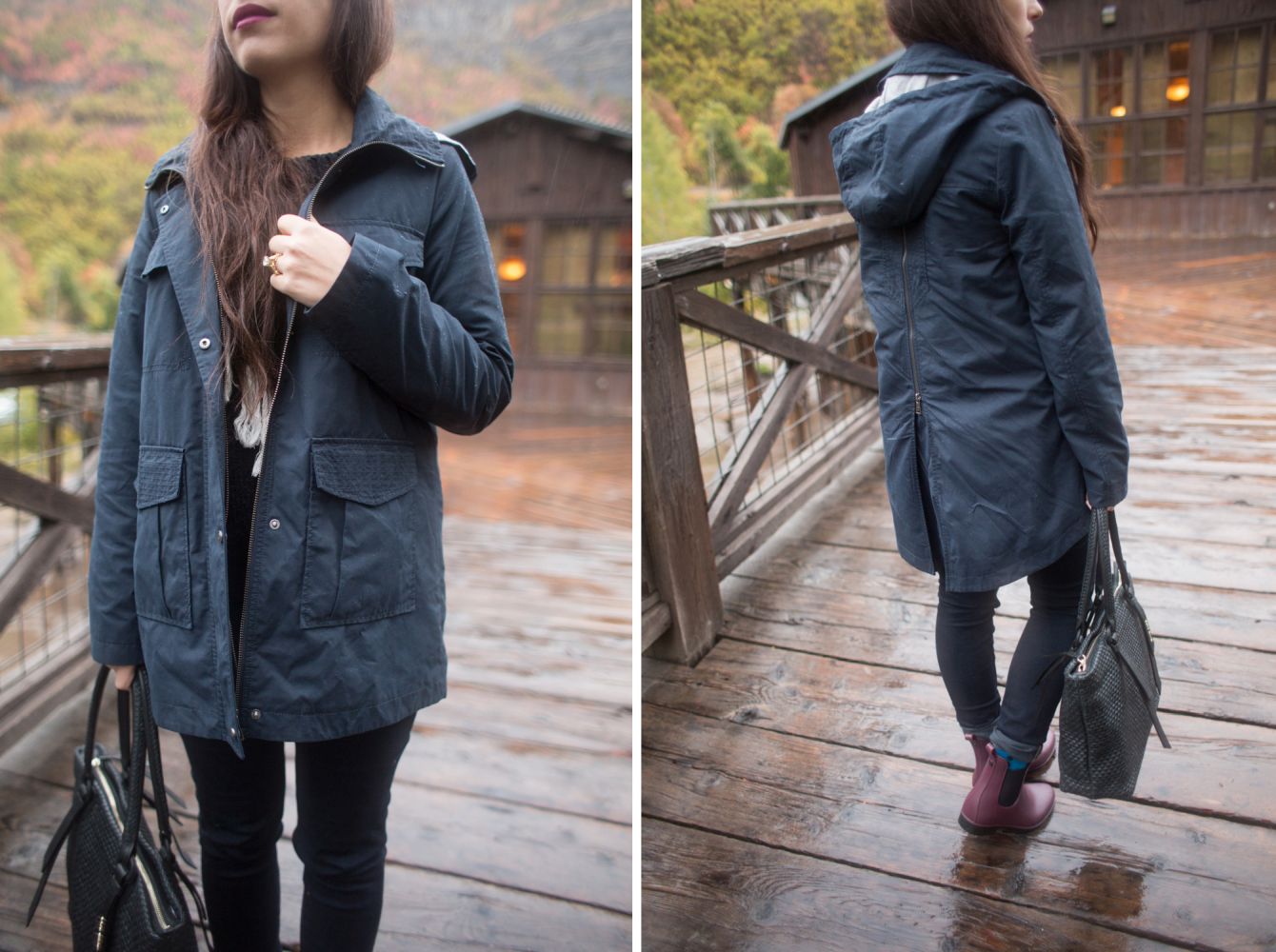 HIS LOOK
HER LOOK
Happy October!

Wow, this year is just flying by! Before we know it we will be giving our love ones a smooch and announcing it's 2017! Until then though, we will be enjoying this fall weather! The leaves have started to change colors, its been super rainy and windy, and its been awesome!
I got this fun
raincoat from Bernardo Outerwear
recently and was so excited to take it out for a spin! I love being able to start incorporating layers into our everyday wear! Something about boots, gloves, beanies, and cozy coats, really help to make the cold weather fun! We have learned over the years, its important to invest in a few key wardrobe pieces for every season that you can use year after year so it will make the seasons more enjoyable.
We wore these outfits up on an adventure to up to Sundance. We were soaking wet by the time we made it to dinner but it sure was fun! It was so rainy out, we couldn't help but want to go play in the rain! We are big fans of rain! Do you enjoy playing in the rain?! Here is a little
vlog
below from our adventure! Thanks for stopping by today! Hope you have a wonderful week!
Fall/Winter