Wahoo!!!! I'm engaged! This is the best thing ever! Well, I was completely surprised when Jake asked me to marry him. I knew it was coming soon because he flew down to talk to my dad, but I didn't know he already had the ring! So….this is how it all happened…..I had a meeting early in the morning, so woke up early to come with me. There we had breakfast, and then walked back to my house. I thought that Jake and I were going to Park City for the day, but when we got to my house Jake said, ok put on some tennis shoes, and some cute comfy clothes. He said he was wearing teal and black, if I wanted to match him. He said he was going to run to his house and pick up his car, and was going to pick me up. Jake came back and got me, and we headed off on an adventure. Every weekend we have been doing extravagant, exciting things, so I thought we were just doing another exciting adventure. I looked in the back of Jake's truck and it had two back packs, and some random stuff. I asked Jake where we were going, and he said it was a surprise. He said on our hour and a half drive,there might be some cool spots we might want to stop at.
As we were driving, we drove into a little old gold mining town called Eureka. It used to be the fourth largest city in Utah back in the day with the gold was hoppin. We thought the town looked so neat we wanted to stop and take some pictures of some cool buildings. Eureka was awesome! I would love to restore a building there. It seemed like so much fun! There was so much potential. When Jake and I were walking around all of the doors of the old run down buildings were open. We walked threw all of them. Some of them had fallen in roofs, no floors, or falling walls. There were also lots of cool chairs and antiques in all the rooms. There were no stores, or anything open in the town except for a gun shop and a random antique shop. In the antique shop, Jake bought a dream catcher (so he can be like me and have a dream catcher in his car to). We asked the lady that owned the store and she said she didn't know ask Billy. Well, we didn't know who Billy was, but we saw a man, and asked him if he was Billy. He was. He was so awesome. He was probably about a 60 year old man, and super cute. He said that he owned almost all these stores, and had been starting to re-due them. I guess it has been a hard task though, because the mayor does not want anything fixed up, or new in the town. Billy was working so hard, and doing a great job on restoring the buildings. He gave us a little tour of some of the places. He told us some neat stories about the town, and history of the buildings. Many of them were saloons. One building even had a real water well. That was neat. The cutest thing Billy did was make an art gallery. He had all kinds of photos from little kid drawings, pictures of Jesus, to a jazz band playing. I loved it. It was a pleasure to be able to meet Billy. He gave us his info in case we ever wanted to come back and do a photo shoot. I guess the reason that Billy had opened up the buildings is because there was a small film crew called Victory Films, that came to make a movie. This was a perfect place to make a movie, especially with minimum traffic going threw. Jake and my favorite building was one with a really cool glass front. It has the neatest nick nacks arranged so perfectly. We had a fun adventure in Eureka.
When we were done looking at buildings, we jumped in the car to continue our adventure. Jake still wouldn't tell me where we were going. I got tired, and feel asleep. Sorry Jake. I woke up when we arrived at the turn off for "Topaz Mountain." Jake has told me about Topaz Mountain before, and how it is so much fun there. We found a spot to park the car. When we got out it was about one in the afternoon, so we decided to eat lunch. Jake packed up sack lunches with each of our names on a bag. Inside was an apple, banana, and a yummy sandwich. Jake put all my favorites on a sandwich…including cucumbers. It was delicious. It was so cute. For our drinks, were little apple juices inside apple containers. At least 6 months ago I told Jake about Neds crazy sub, and how I would get these little apple juices in glass jars. I don't know how Jake found them, or remembered about them, but I was so excited for them. For desert there was cookies, cashews and gummy bears! Lunch was fantastic. I thought it was so cute. I had no idea that this was a cute proposal lunch!
After lunch, Jake and I got our backpacks and fanny packs on to head up Topaz mountain. Right as we were about to take off, a man with an amazing beard named Alan Fisher came up to us. He owed a mine in the mountain, so he knew alot aobut rocks. He travels the world and goes rock hunting. He told us some good places to find some topaz. He also told us where to go to find some rare red emeralds. Thanks Alan!
Now time to head up the mountain. On the front side, we didn't find many topaz. When we reached the backside, the sun was shinning perfectly, and we were finding topaz sparkling all over. It was so fun picking up shinning little crystals! But then,….it made me crabby. I wanted a sparkle on my hand. Jake and I went up to find some red emeralds, but I just wanted to go, because I knew the soonest I would get a ring would be in another two weeks, because it would be impossible for Jake to get the ring any sooner. Well after finding a red emerald, we started our trek down the mountain. We had been hiking for about four hours. On our way down Jake said, "Well let me tell you all the reasons why I love you, and maybe you wont be so grumpy." Jake always tells me why he loves me, so I didn't think any different of it. He told me lots of great reasons though. He defiantly thought them threw more than normal. And then I slipped on some rocks….and he told me more reasons why he loves me.
When we got back to the car, Jake said, lets wash off our hands so there not so dusty. So we washed our hands, and then I said, "want to see all my cool topaz?" I showed Jake my topaz, and then he asked if I wanted to see his topaz. He handed me his fanny pack and told me to open it. I told him to open it. So he opened it and handed it to me. Then my heart dropped. I saw a little penguin. On one of Jake's and my first dates after we said I love you, we went to the Bean Museum on BYU campus. We were playing the gift shop, and there was a little penguin jewelry box. I told Jake that if he ever proposes to me, and the ring wasn't in the penguin, I would say no. Jake thought that was funny, and went back the next day and bought the penguin. So, when I saw the penguin the fanny pack I was shocked but so excited. I grabbed the penguin (we named him Ralphy) and there was nothing in it. I was so sad. Then I looked over and Jake was on one knee and had a ring box open and my ring was inside! I was so surprised and excited! I wanted to be engaged so bad! Jake asked me to marry him and I said yes! I cried, Jake cried, and we hugged for what seemed an hour (because it was). I am so happy that Jake and I are officially engaged! I love him soooo much! Now we need to find a wedding date…….and go from there!
On our car ride home we took turns calling family members. I am so grateful we have such incredible family love and support on both sides. So awesome! Everyone was so excited! I think Sue was just as excited as we were to! Thanks family and friends! I love you all!
This was a perfect day, and ended so well. Jake dropped me off at my house so I could talk to my roommates and have girl time, and they were all soooo excited. I think we were all yelling with excitement for quite a long time…We all sat on the stairs and had stair talk for a few hours. Then I realized, I needed to go write a talk, because I was speaking in sacrament meeting the following day. Thank you Hayley for providing inspiration, and a great guideline for my talk! It helped a ton at one in the morning 🙂
When I walked into my room to get ready to write my talk, Jake had flowers and some love notes next to the turtle tank. I love flowers. I love my Jakey. The flowers were really neat looking to. They even had moss wrapped around the vase. Every time I walk in my room, I can smell the strong sent of the flowers. It is fantastic.
Well that's how the story all went down. Jake might have a different twist to it, but it sure was a great day. Here are the pictures of the event!

This was our favorite building that had the glass front. It had the neatest stuff in it.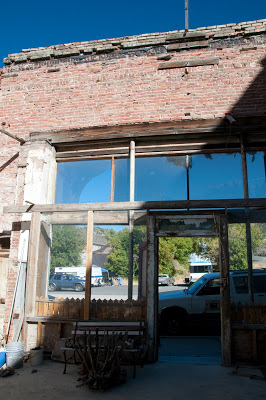 There is the front.

This was in the back. It looked like a little stage.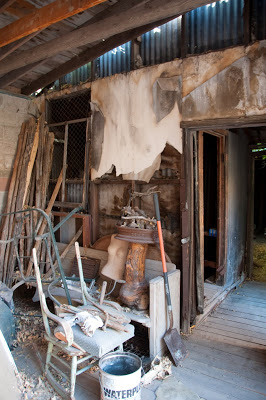 That is a big pile of nails. Each nail was about four inches long.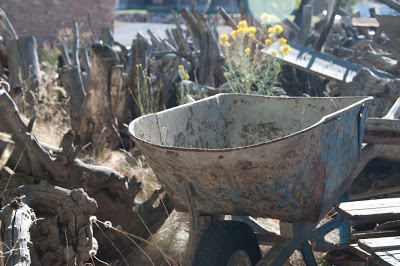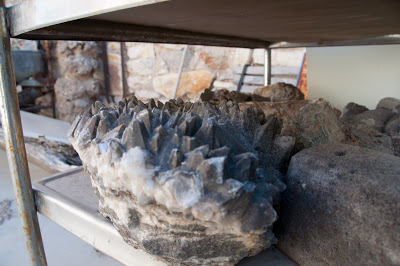 There was a rolling cart that had tons of fossils and rocks on it. My dad would of loved to see those!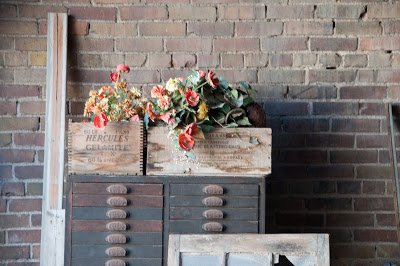 There were random piles of wood behind the building.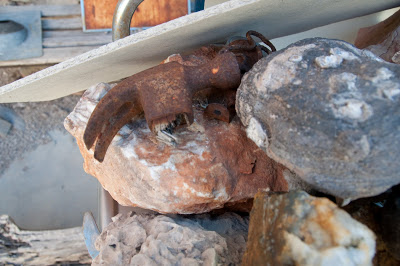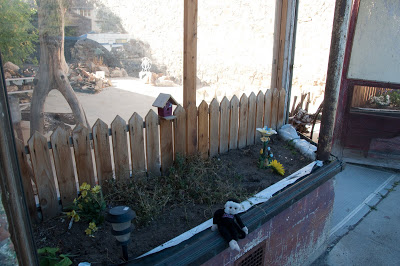 Tuna came with us today. I feel I cant leave him at home anytime. If I left him at home, I feel like it would be leaving my child on accident at a theme park, and driving all the way home, and when we got home, realized, my child was still at the them park.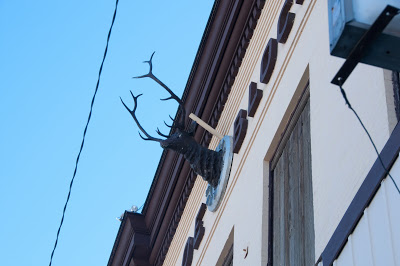 This was the antique shop we went to, and Jake got a dream catcher.

This used to be "Star Theater." It was a neat two story play house.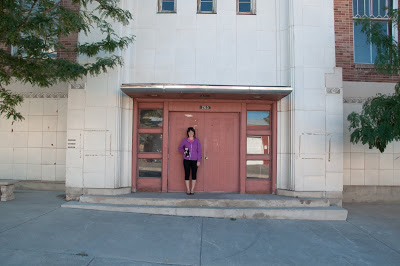 I want my kitchen to be this color.

Or these colors.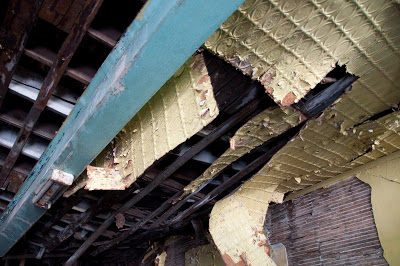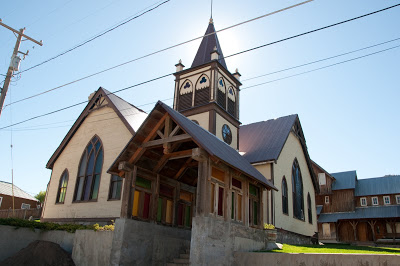 This was a neat old church. It happend to be an LDS church. We thought it was closed down though, and no church attendance was held in it anymore. There was an LDS church about half a mile down from this location.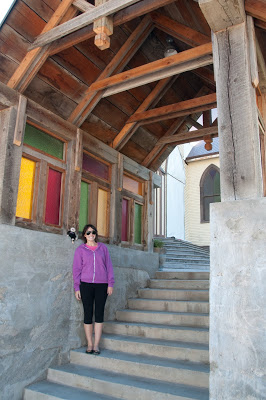 I would like to walk threw this every time I came to church.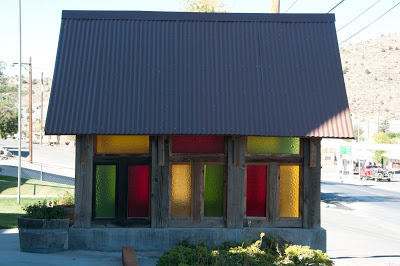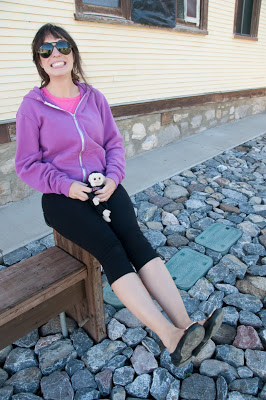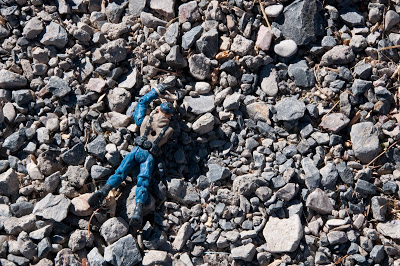 A G.I. Joe, lost in the ruff.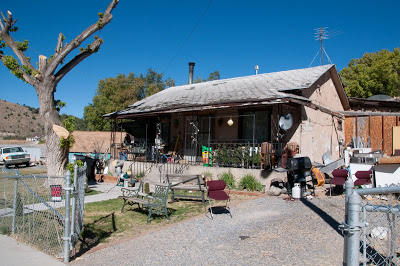 Lots of excitement.

Look at this cool bird we saw in the tree. Jake snapped a great picture of mr. bird.

Eureka. This is the amazing place itself. I truly love it here.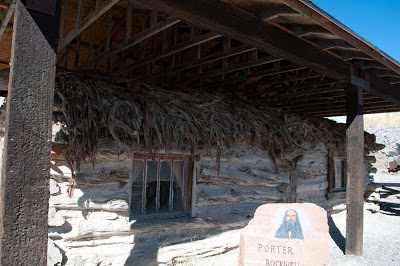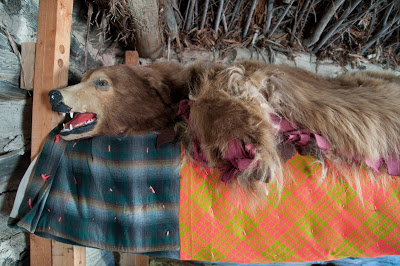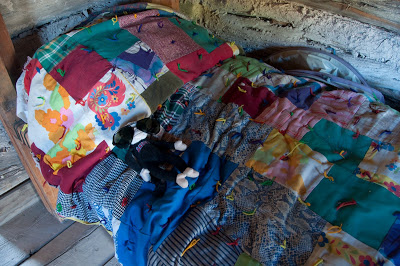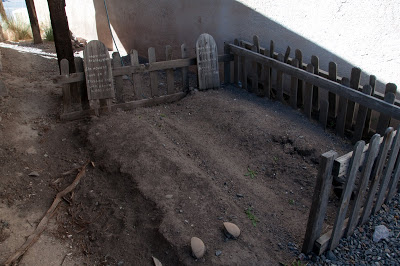 This is the inside of the "Star Theater."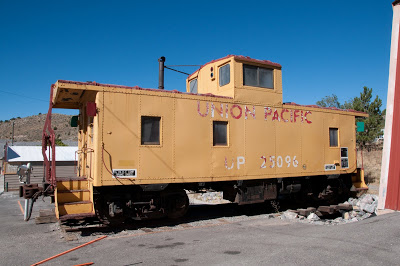 Here is the people doing the photo shoot.

This is Billy! You can barley see him, but this was right before we met him! We didn't know he was in this picture till after we looked at the pictures on the computer. What a nice man.

This child looks real, but its not. The well is to the left. You can see the corner sticking out.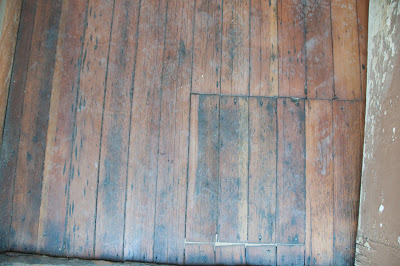 A nice wood floor Billy was restoring.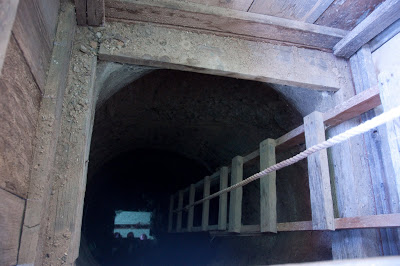 This was inside the well. In the picture below, I guess the door wasn't boarded off long ago, but now it is all caved in. Billy said he learned that in the old days people would make illegal booze back there. When officials caught wind of their doings, they hid all the booze in this well. They weren't caught, and continued on.

A hair dryer from a movie that was shot here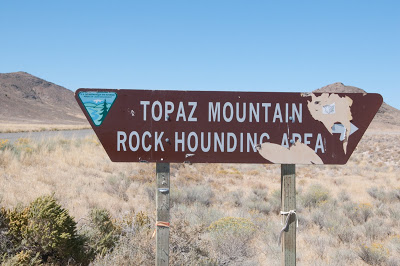 Turn off for Topaz Mountian.

Tuna and our cute lunch sacks. I liked how Jake wrote Jakey on his because that's what I call him. I thought that was so cute.

ahhhhhhh! The magical apple juice! We saved an empty one to put our topaz in!

Jake and Tuna are ready for the picnic to begin!

On our hike we would find large rocks that would have tons of holes in them, from people chizling away.

Tuna likes to get some fresh air. I had no idea the ring was sitting in this back pack all day. The back pack that was on my back.

Jake and the view.

This was the back side of the mountain where we found much success for topaz.

A lovely wilderness lizard.

Memorail site by the red emeralds.

Jake chizzling away to find some buried treasure.

Neat, velvety flowers.
Now, our hike was done….we are back at the car!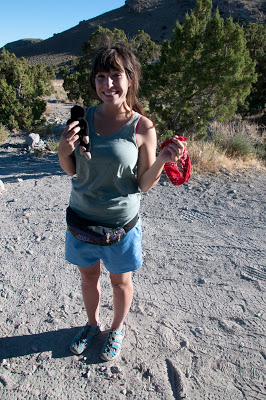 Its official! I'm the happiest girl alive!
Kelsey, Jacob, Ralphy.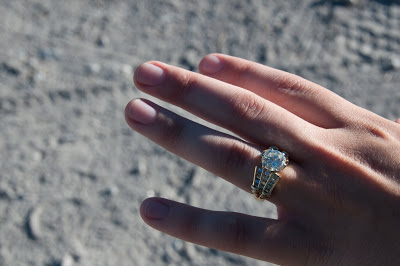 I have some new bling.

Driving off into the sunset.
My cute flowers! They smell so good!
This is Ralphy. His will be the ring bearer at the wedding. Just kidding….we are having a turtle race for that position. Here is the empty apple juice where we will put the topaz in.
Sunday Morning: When I woke up…I looked at my finger, and the ring was still there! Wahoo! I was so glad. Surprisingly, I was excited to give my talk. I had known I was going to give it for over a month and a half, so it was time to get it done! I feel the Lord really helped me write my talk! I got ready for the day, and Jake came to pick me up to take me to church. When we got to church, somehow the bishopric, already knew. They were so excited for us. They love Jake. Right before I gave my talk in sacrament meeting, one of the bishopric members stood up, and announced that Jake and I were engaged. I was so embarrassed but it was great ice breaker to start my talk. Then I gave my talk. Of course, I cried most of the way threw. I loved teh other talks that were given. It amazing how they all lined up in messages, and talked about the Savior much. Two boys names Brandon and Sean in my ward talked and did a great job.
My ward does announcements after sacrament meeting talks are over, and one of the bishopric members said in the announcements how important it was to serve one another, like Jake does for me. Then he was going on an on….it was really sweet but I was dying in my chair. My ward sure does make us feel special though! Sunday, was a long, adventurous day, but fun.
After church, Jake and I made more phone calls to family. I am so happy to be engaged to Jake. This is so much fun!
Anniversary
Our Wedding