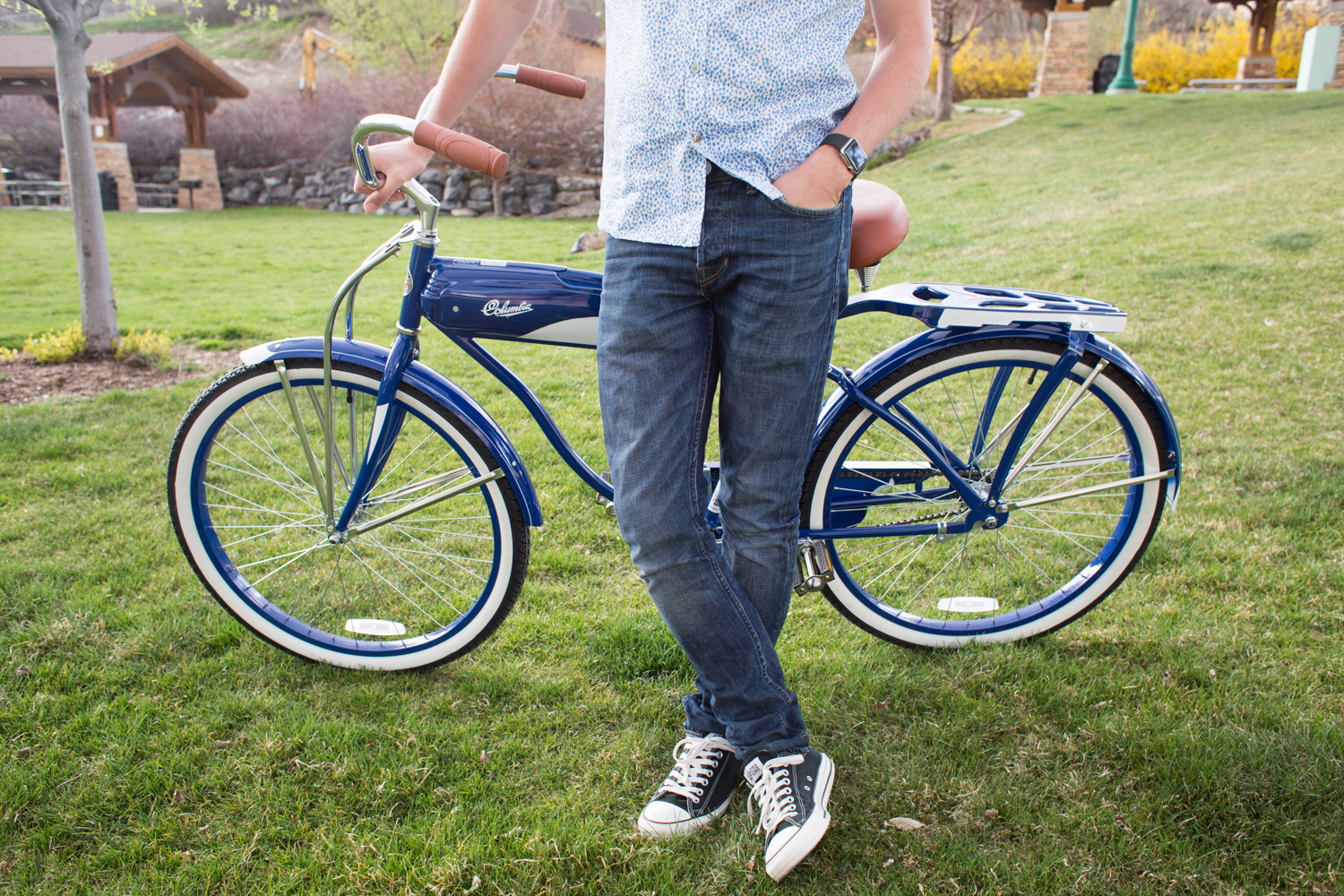 Happy Monday!  Hope you had a great weekend!
Jake and I spent our weekend cleaning the house getting ready for guests to come into town!  We did slip in a little time to go on a picnic and take Jake's new
Columbia Bike
out for a spin.  He recently got it in the mail and he has been wanting to take it out for a ride!
Jake really loves solid cruiser bikes and has been looking for the perfect one.  The 1952 Retro Cruiser was just the type of bike Jake was looking for.  The vintage look and solid steel frame feel makes this bike a blast from the past!  We loved all the cute details and accents that gave it that vintage feel.  The color was on point too!  Love that royal blue with brown leather seat and handle grips.  You can find this exact bike at Target, Toys R Us and Amazon.
Columbia Bicycles has a great american history going back to pre-automobile times!  The brand revival is now and it's so fun to be able to buy new bikes built on classic models.  
Watch this cute video
link to learn all about the legacy!  We love supporting brands that have been around for years and have a story to tell!
Be sure to check Toys R Us, Target, Amazon, Walmart and Dicks retailers where Columbia Bicycles can be found!
Bike Rides
Rain
Spring