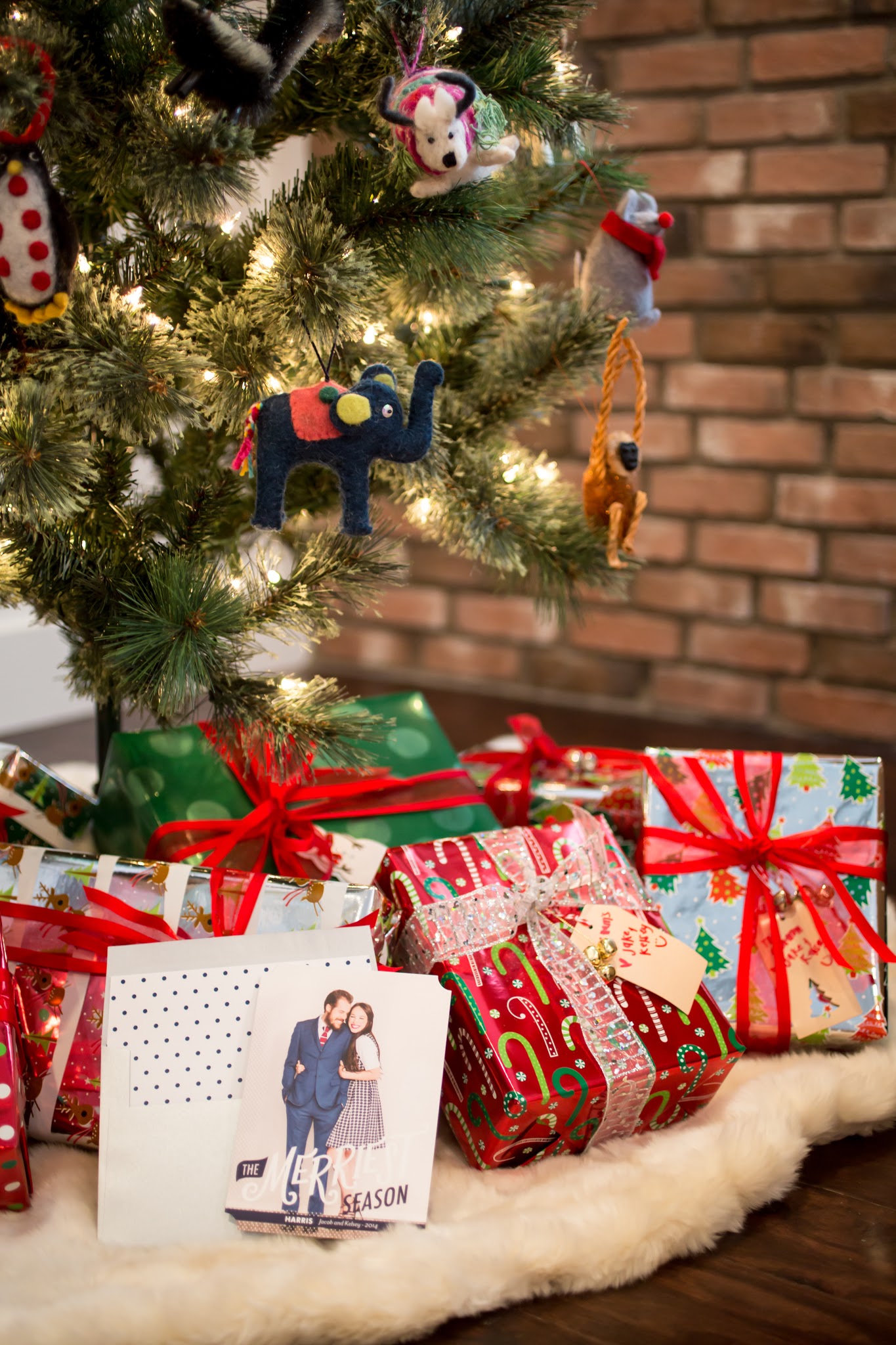 HIS LOOK
HER LOOK
Every year I am on the hunt for the perfect Christmas Card.  I got a catalog in the mail from 
Tiny Prints
 and loved what I saw, I had to check them out! In the catalog I was so impressed with all the fun designs and quality of the paper they used!  When I checked online at the Christmas/Holiday cards I was not disappointed!  After making our own Christmas Cards and loving the results I knew we had to share Tiny Prints with you all!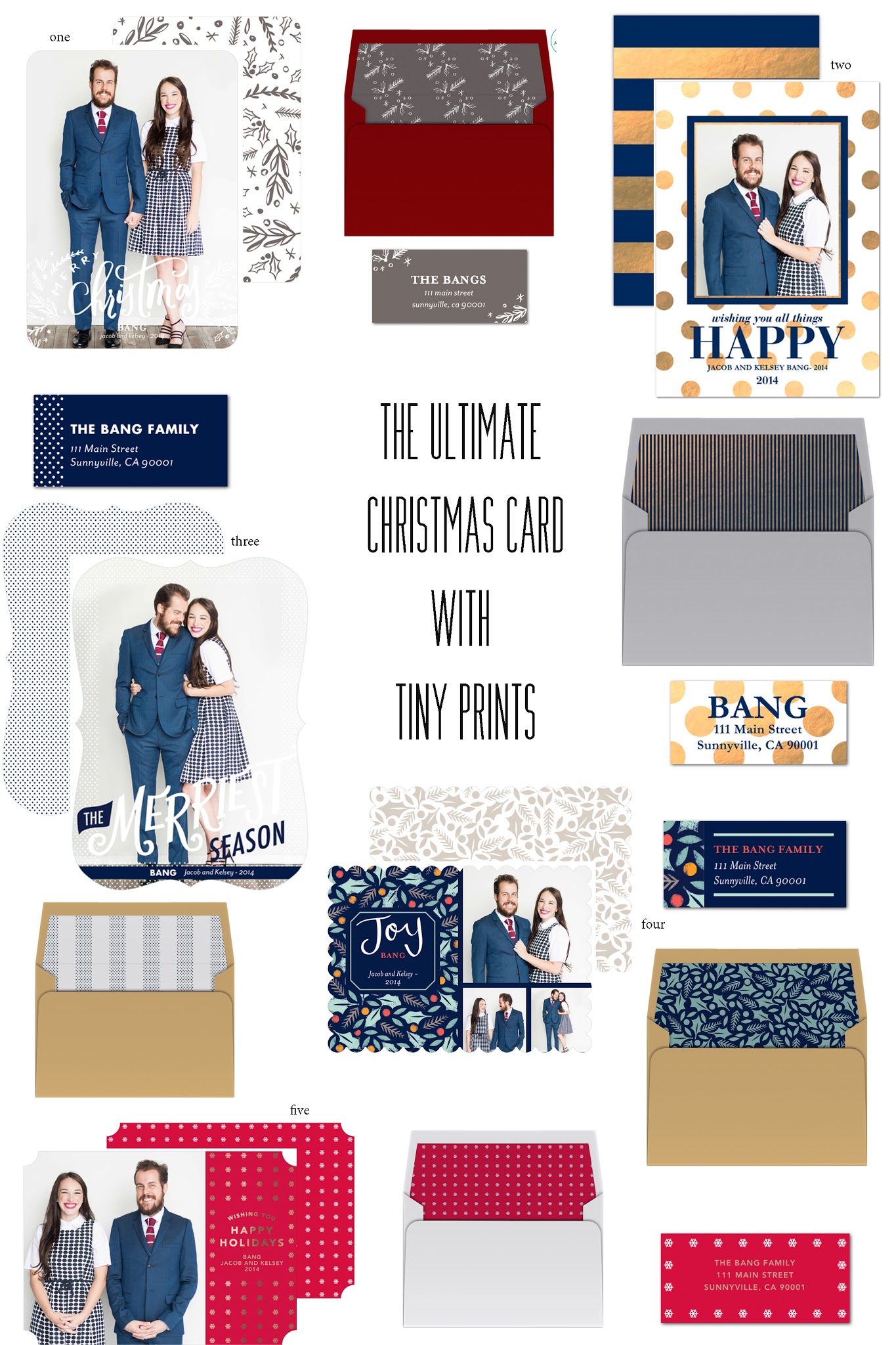 This year Tiny Prints has five different unique Holiday design lines to pick from: Winter Botanicals

, 

Delicate Frost

, 

Mixed Metals

, 

Black, White and Bold

, and 

Modern Merry

.  On our tiny prints wish list above we picked out a design we liked from each line!  It was so hard to pick just one card design from each line since there were so many that caught our eye!  Our favorite collection was the Mixed Metals!  There is something so fun and exciting about gold foil on a holiday card to me!
I could spend hours on the Tiny Print website! In fact I did spend hours on it! I kept making so many different Christmas cards and could not decided which one to get!  I had so much fun picking out the Christmas Cards above and choosing the colors I wanted so they could match our pictures!  
On Tiny Prints, I love how you can customize the edges and size of the card, if you want the card to fold or be flat, choose different envelope designs, printed envelopes, and so much more!  I love how you can get a matching set of cards, envelopes and address stamps!  I love matching items! My favorite product they offer is the personalized stamps!  You can even get them to match your card design if you didn't want your picture on them 🙂 When I saw those I had to snag some right away!
If you are looking to make your own Holiday/ Christmas Card this season make sure to check out Tiny Prints and use discount code CYBER40 for 40% off your order!  Offer ends tonight! You can check the link here to see more offers and discounts on Tiny Print!
Christmas
Christmas Cards
winter