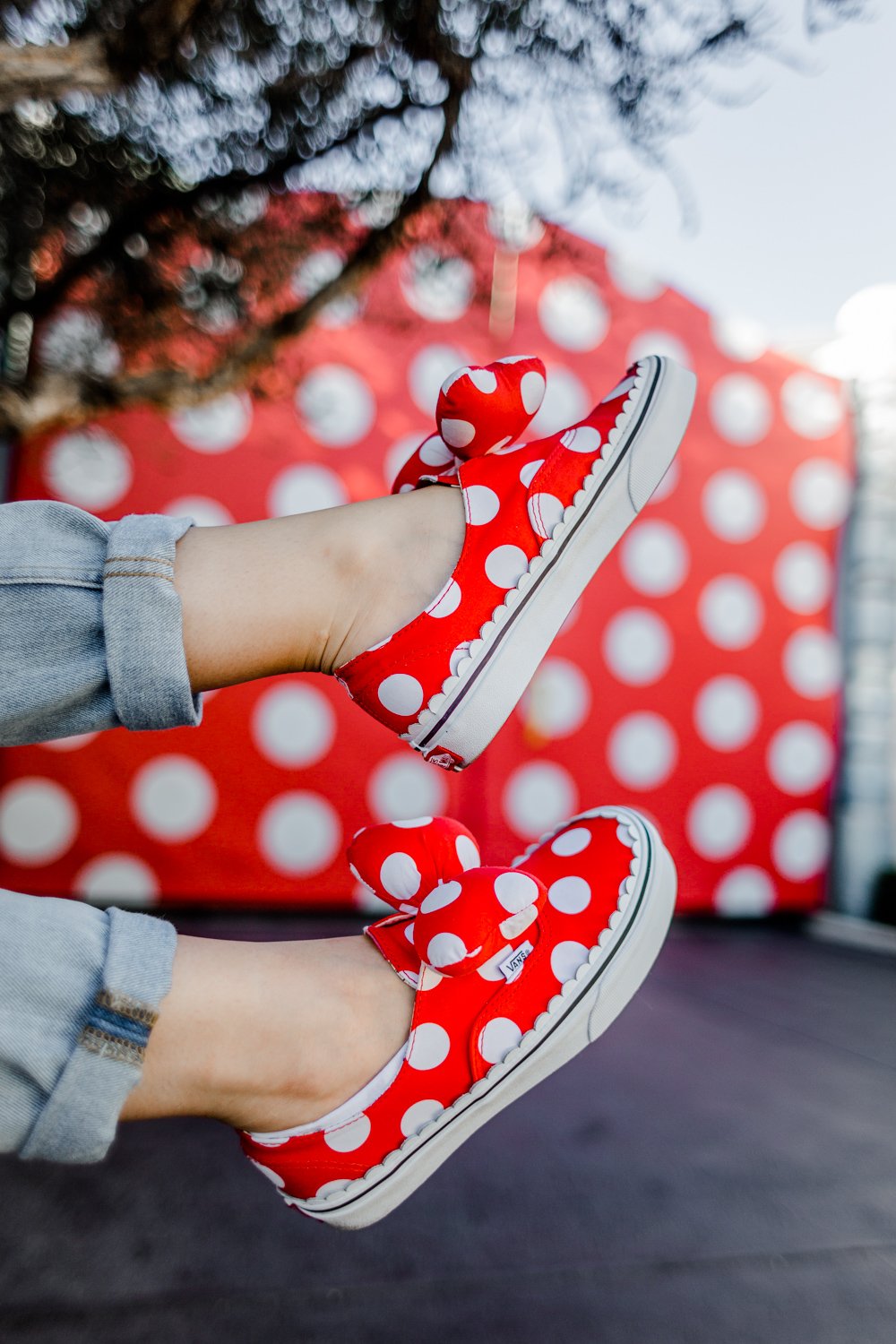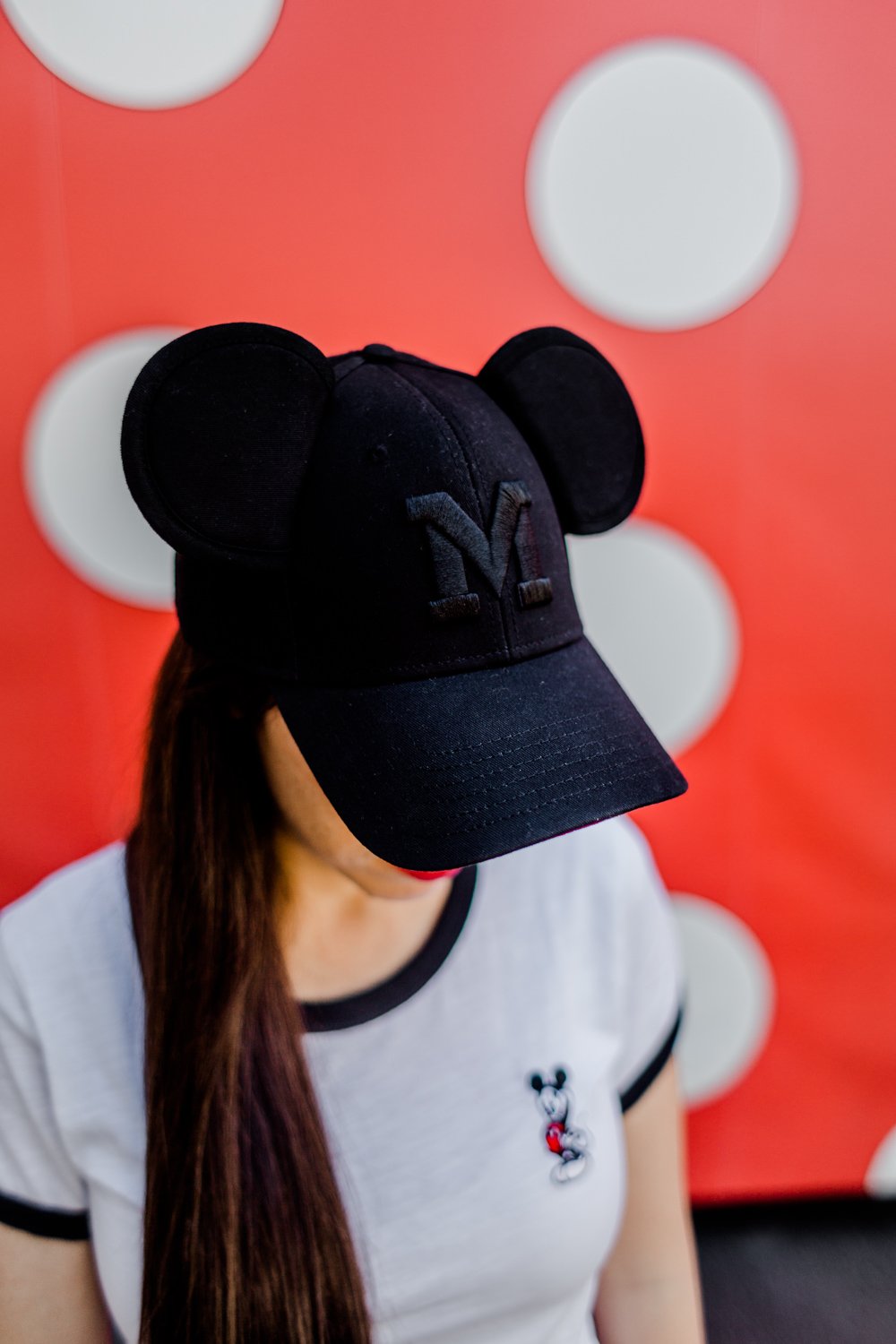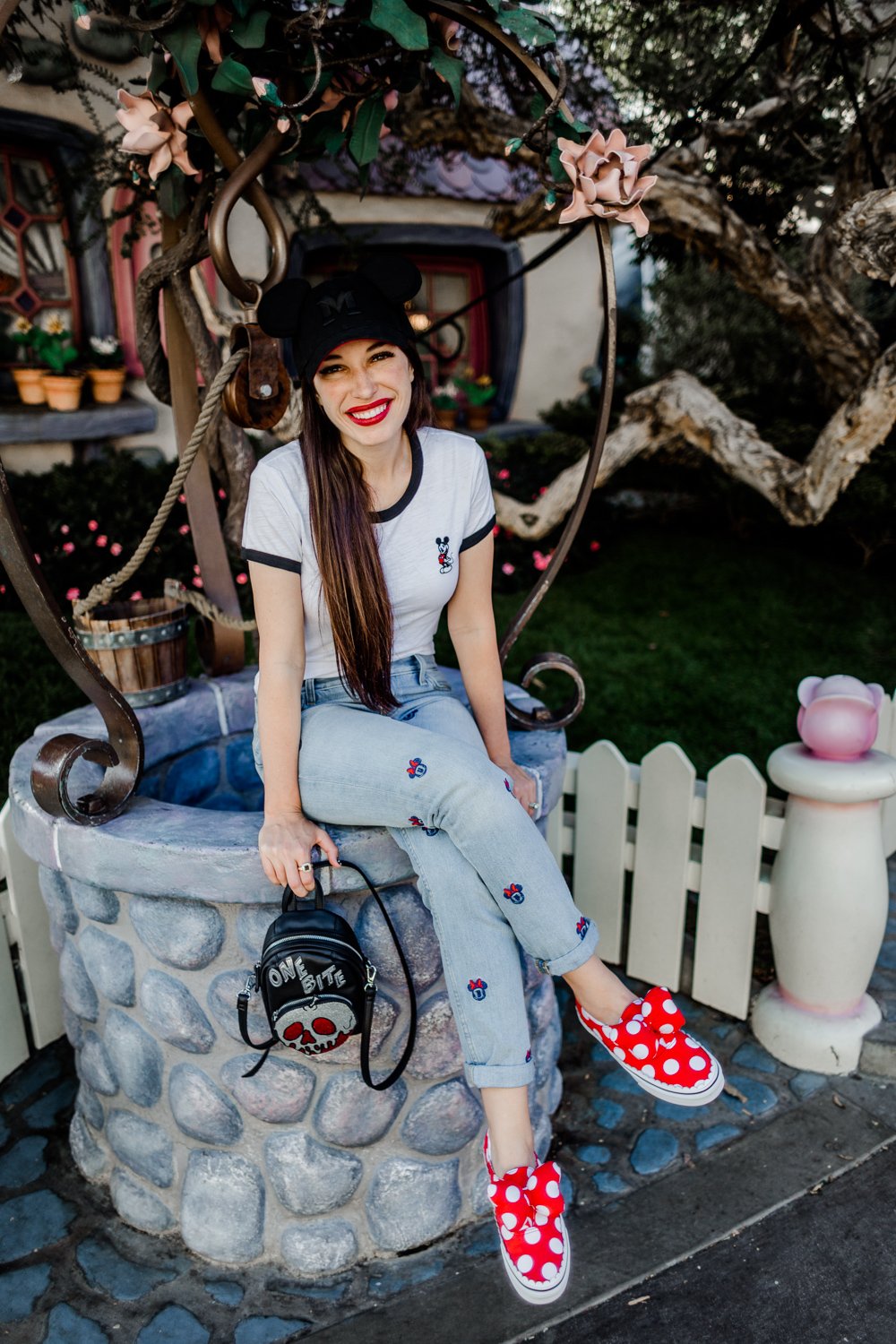 HER LOOK
Hat: ShopDisney | Shirt: ShopDisney | Minnie Jeans: SIWY (on mega sale!) | Polka Shoes: Vans | Purse: Danielle Nicole | Lipstick: Colourpop- Snow White
HIS LOOK
Shirt: Disneyland | Jeans: All Saints | Shoes: Cole Haan
Disney Days really are my favorite! They make me so happy! We have been spending quite a bit of time at Disneyland these past 2 months and crazy enough, it feels like its not enough! Disneyland has really stepped up the seasonal holiday foods and decor. There is so much to do and see! And of course eat!
I am a little behind on getting these photos up since they were from Halloween, but better late than never right?! The good news though, these cute polka dot Minnie Mouse sneakers were sold out and they just restocked them in every size!! I feel Vans run a little big so if you are between sizes pick your smaller size. They may be a little snug but they will stretch out a little bit.
Do you love visiting Disneyland for the holidays?! What is your favorite season to visit the parks? Thanks for stopping by today, hope you have a great week!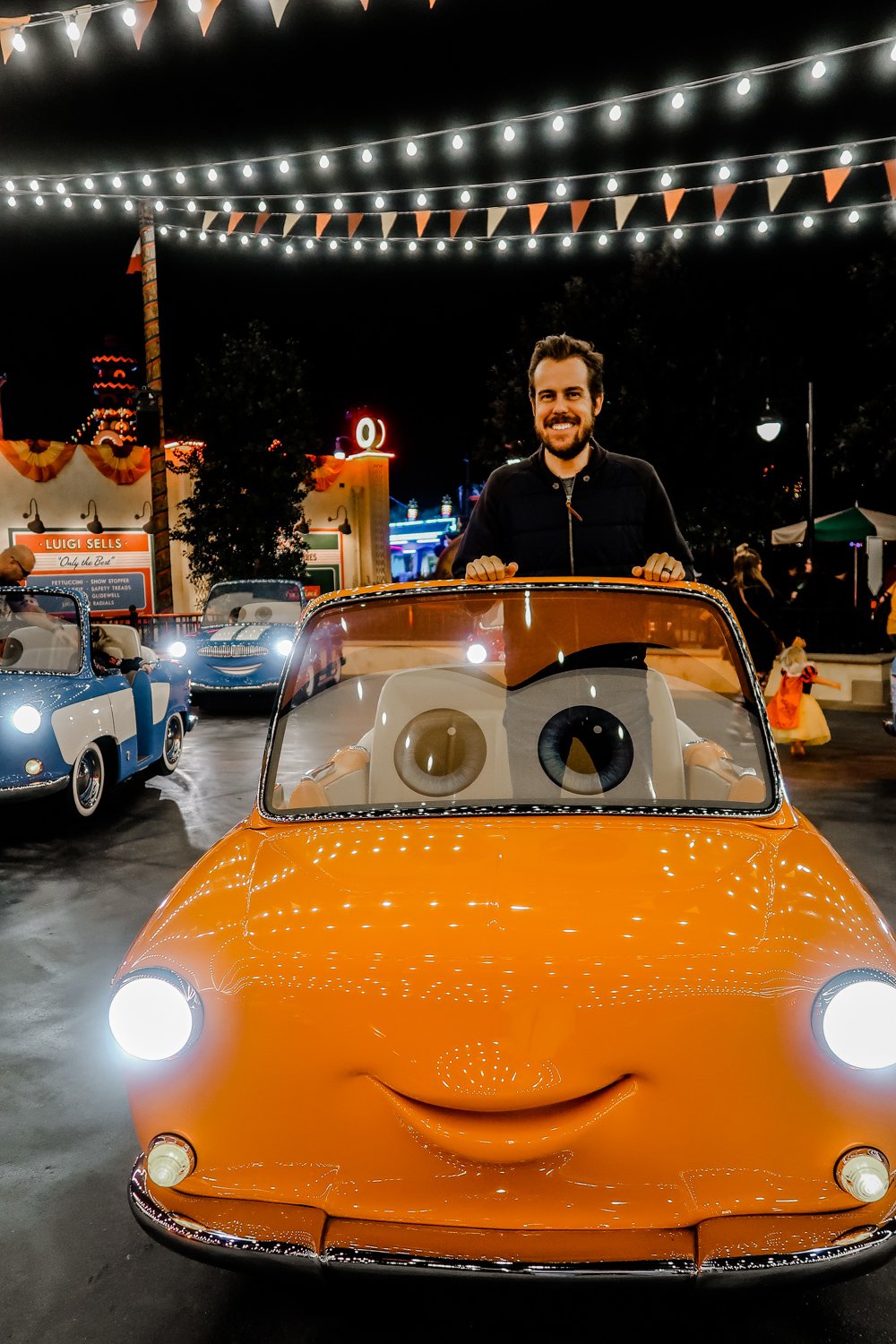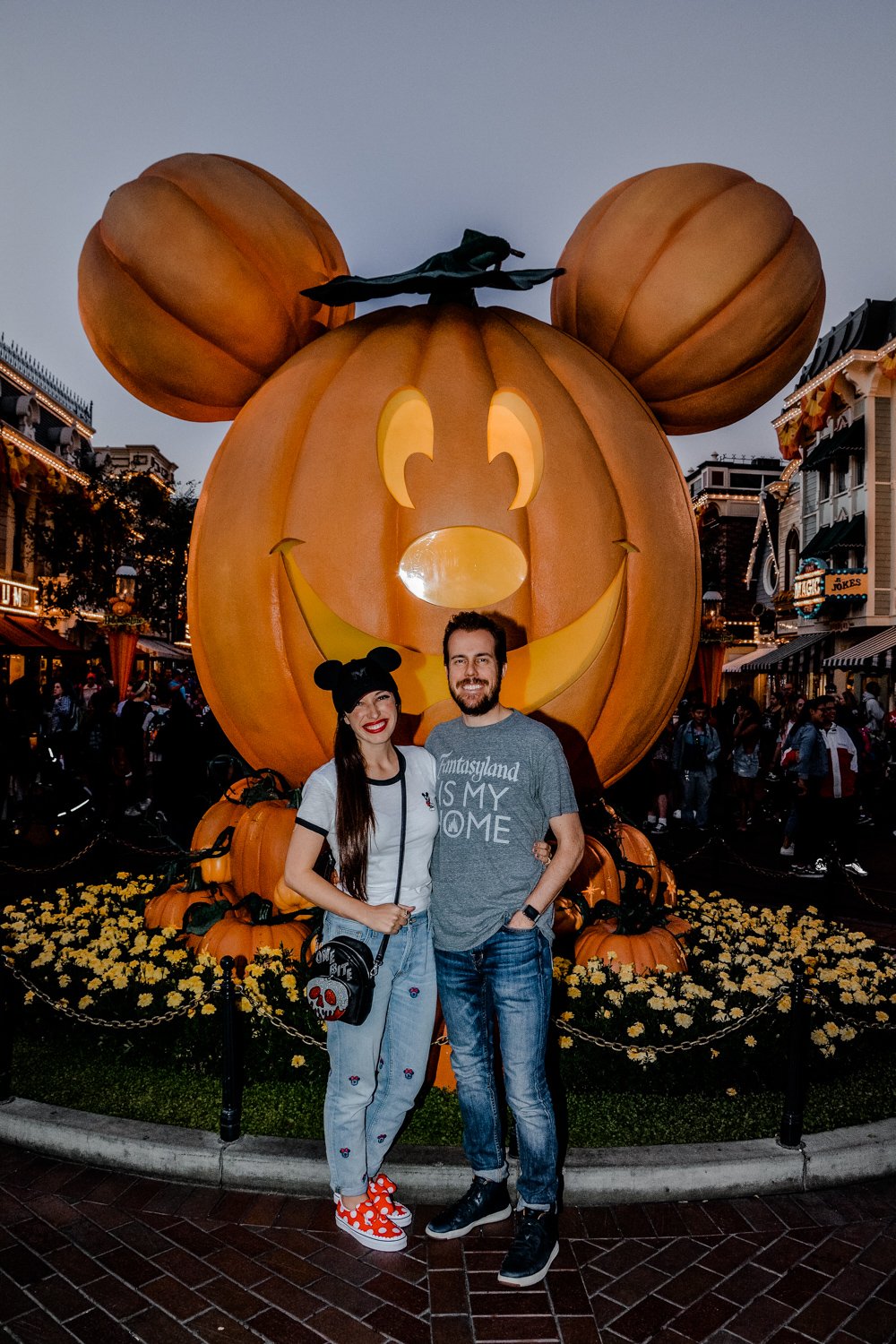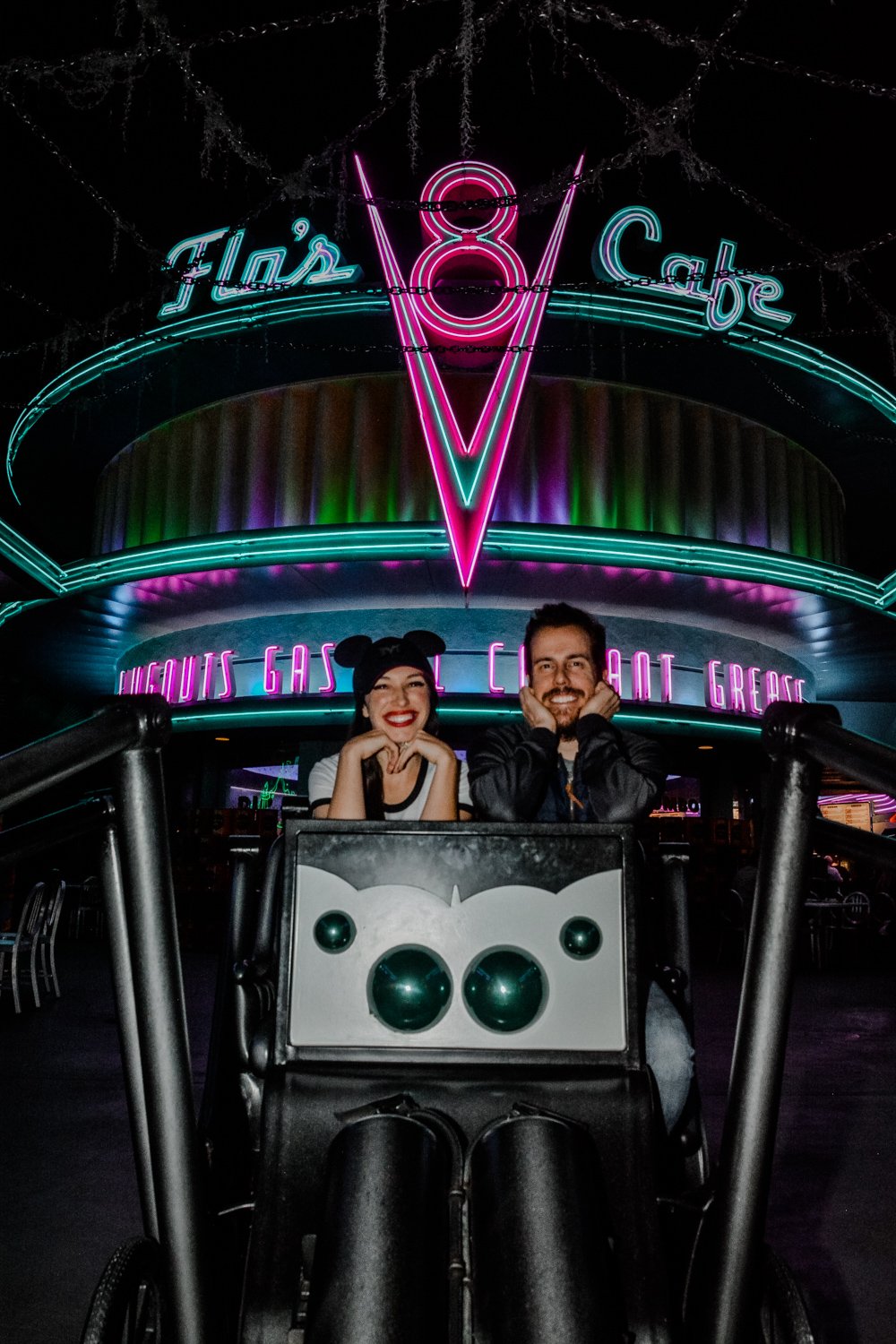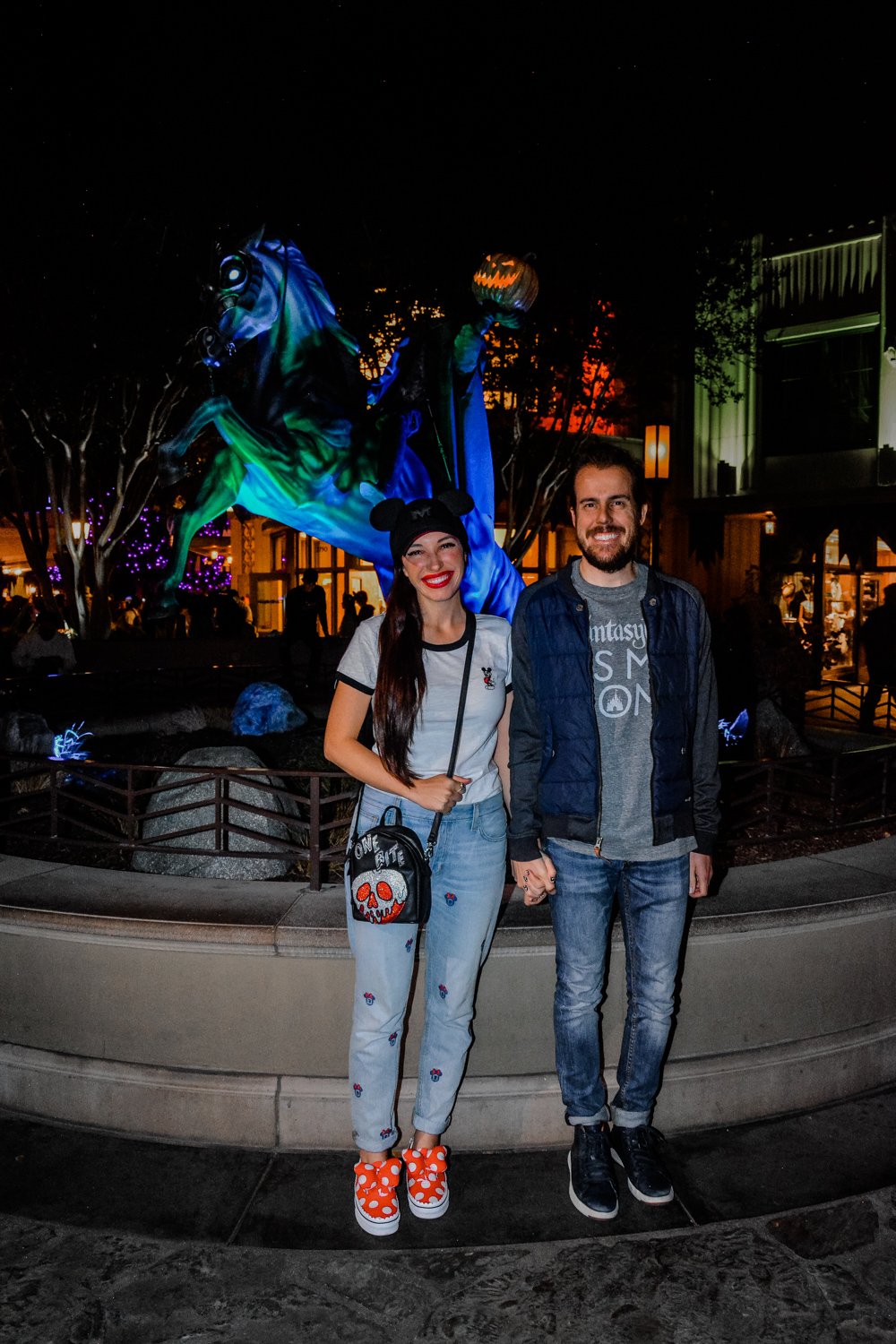 Danielle Nicole
Disneyland
Fun Handbags
Halloween
Polka Dots