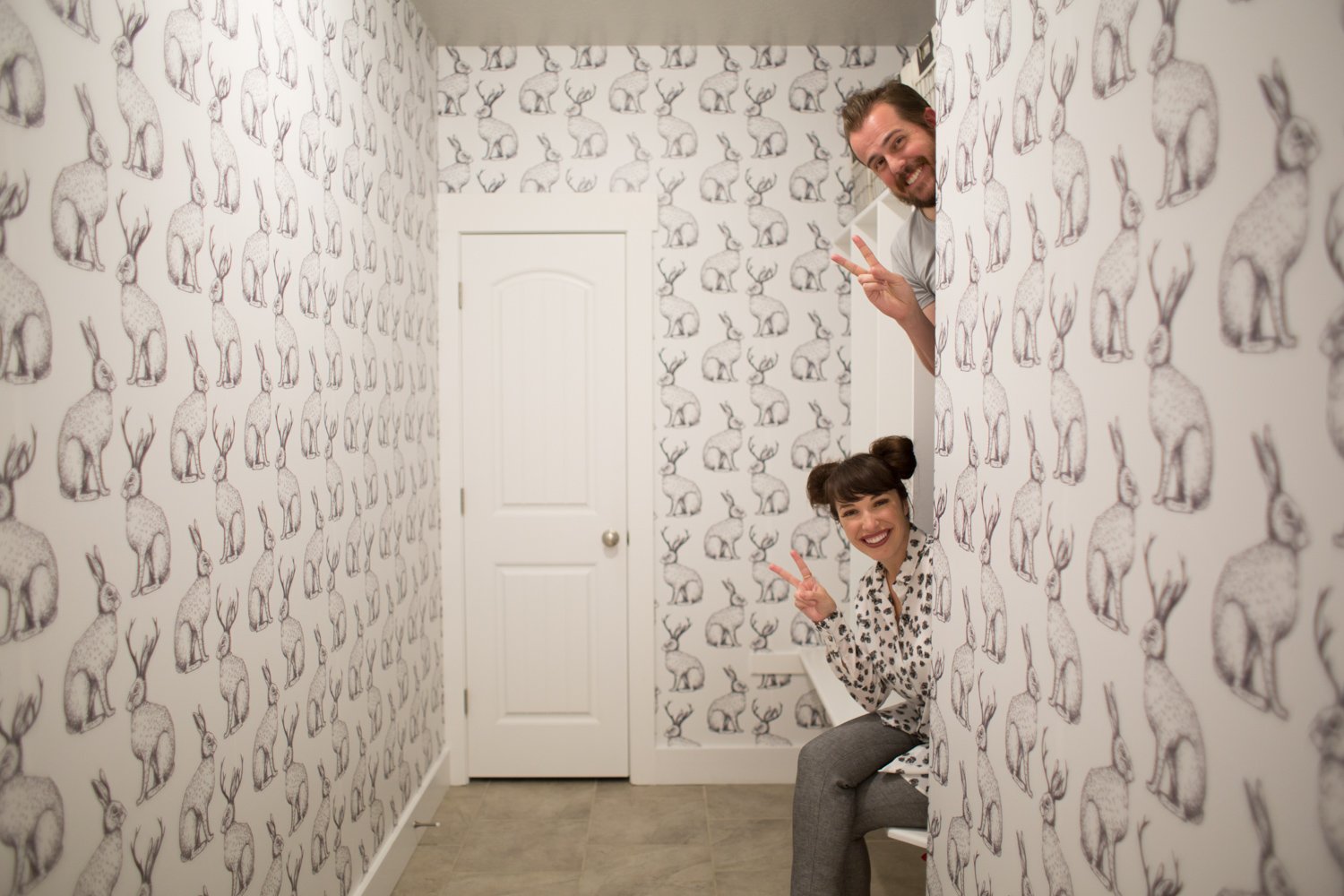 Jake and I are so excited to share with you today our Mudroom Makeover with Walls Need Love!  One of my friends used this removable wallpaper in their bathroom.  Ever since I saw it, I knew we had to find a place for it in our home!  We have been wanting to do something fun in our mudroom and we knew this cute jackalope wallpaper would do just the trick!
Before
After
After all the wallpaper was up we were surprised how it made the room feel so much bigger!  Something about the repeated pattern all over the walls really made the space feel more wide, not to mention cuter 🙂
Jake was awesome and put up all the wallpaper by himself one weekend when I was out of town.  He really did a great job, and we LOVED how it all turned out!  Back in the day, there was no way wallpapering was a one man job.  It's so cool with this wallpaper, if you need to you can do it on your own.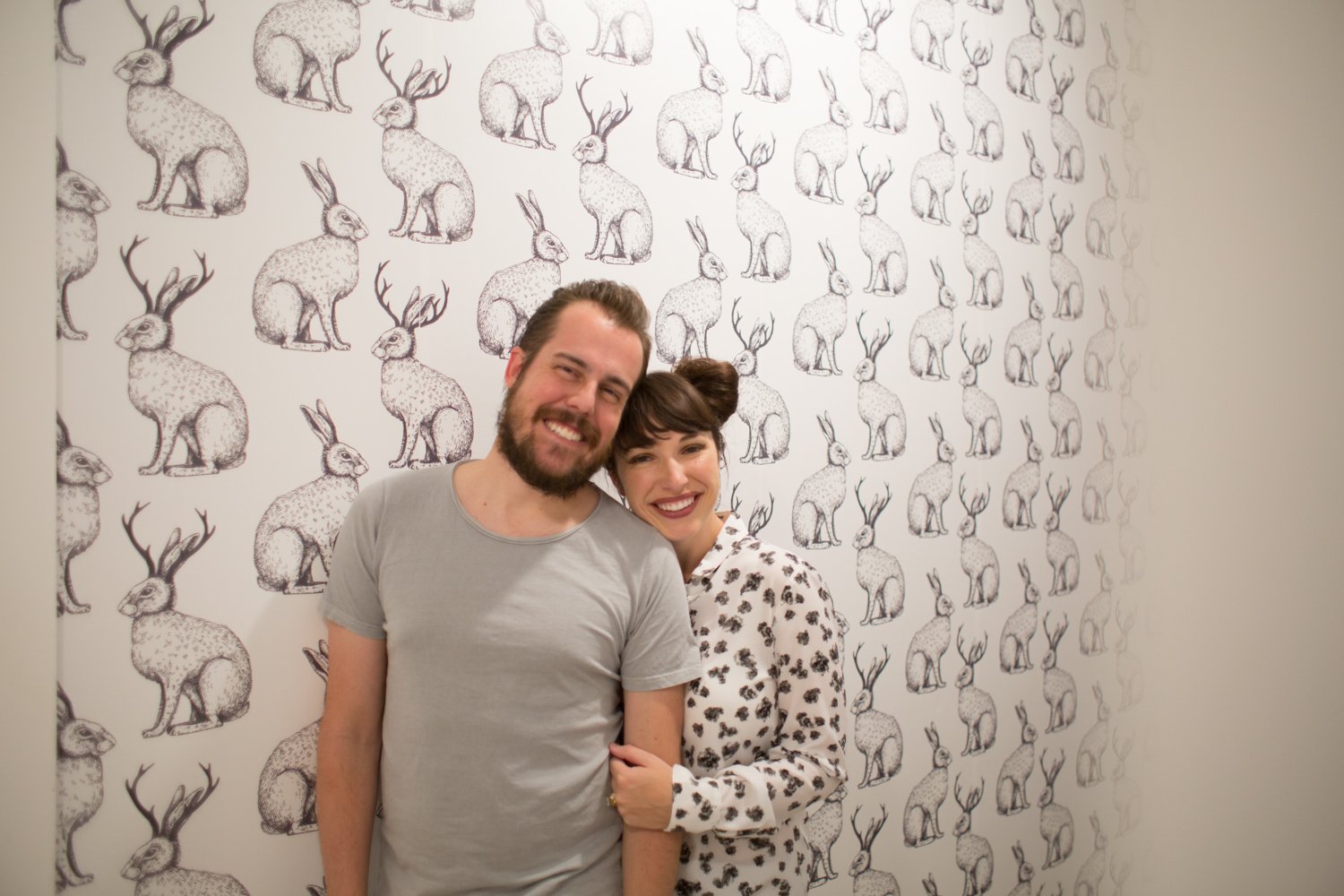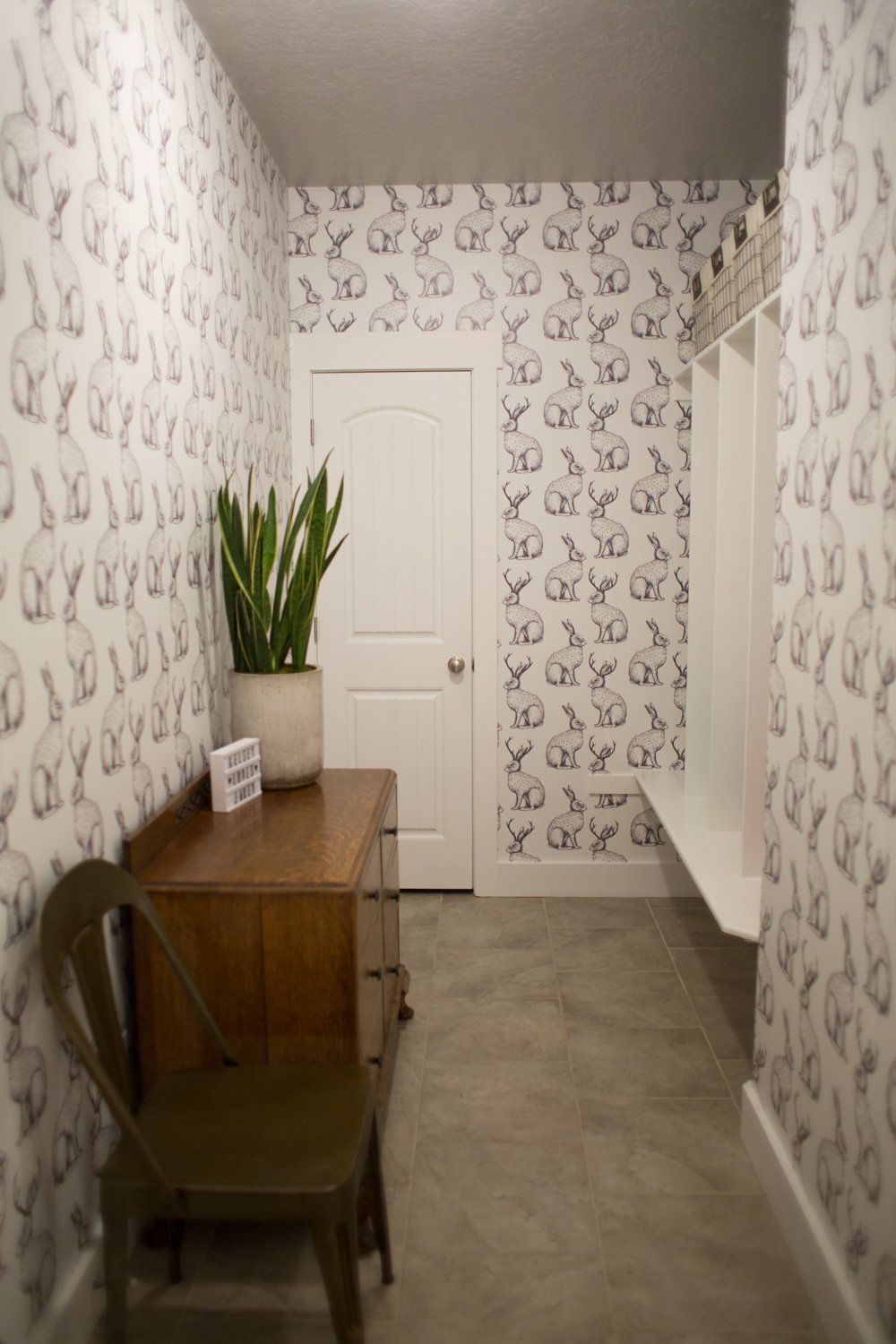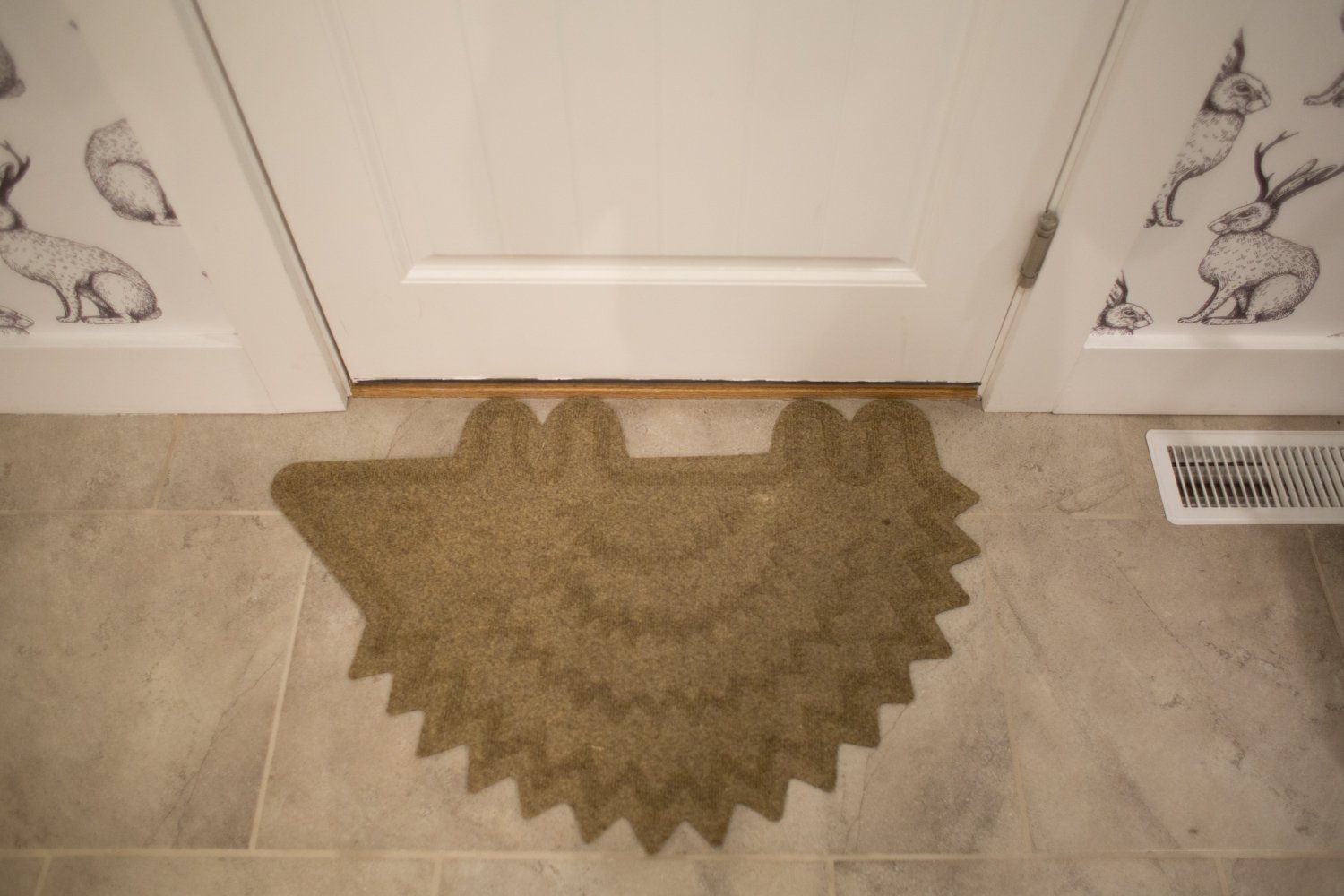 We have one more wallpaper project coming up in our home we can't wait to share with you!  To see other wallpaper fun, check out our pantry and bathroom makeover.
Is it time to spice up a room or wall in your life with a fun wallpaper?!  Well, we have a fantastic deal for you today!  Walls Need Love is offering kelseybang.com readers 25% off orders of $30 or more using discount code "OCTMAKEOVER."  Code good till November 4th, 2017.
*Thank you Walls Need Love for sponsoring this post!  You rock!
Home
Home Decor
Wallpaper