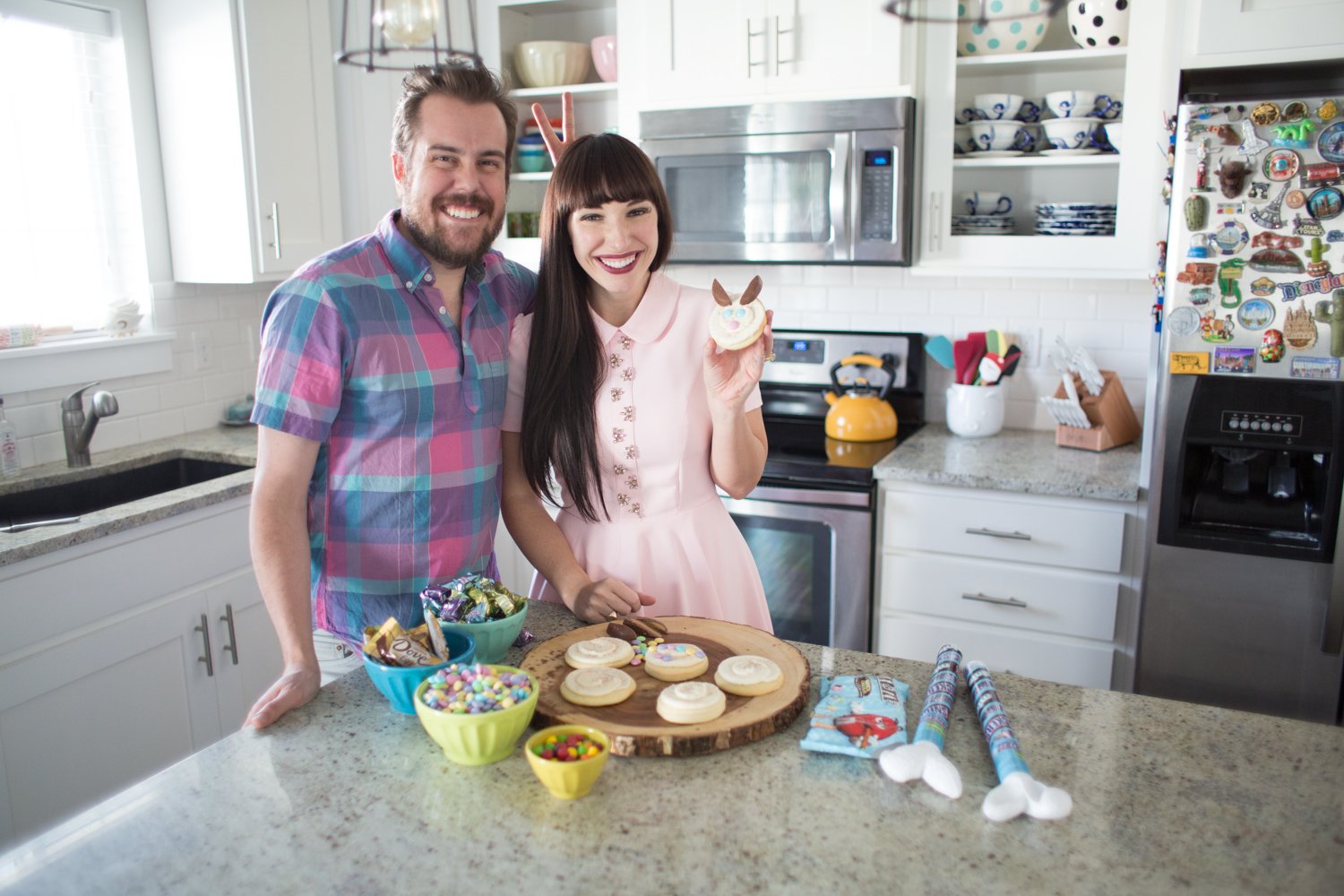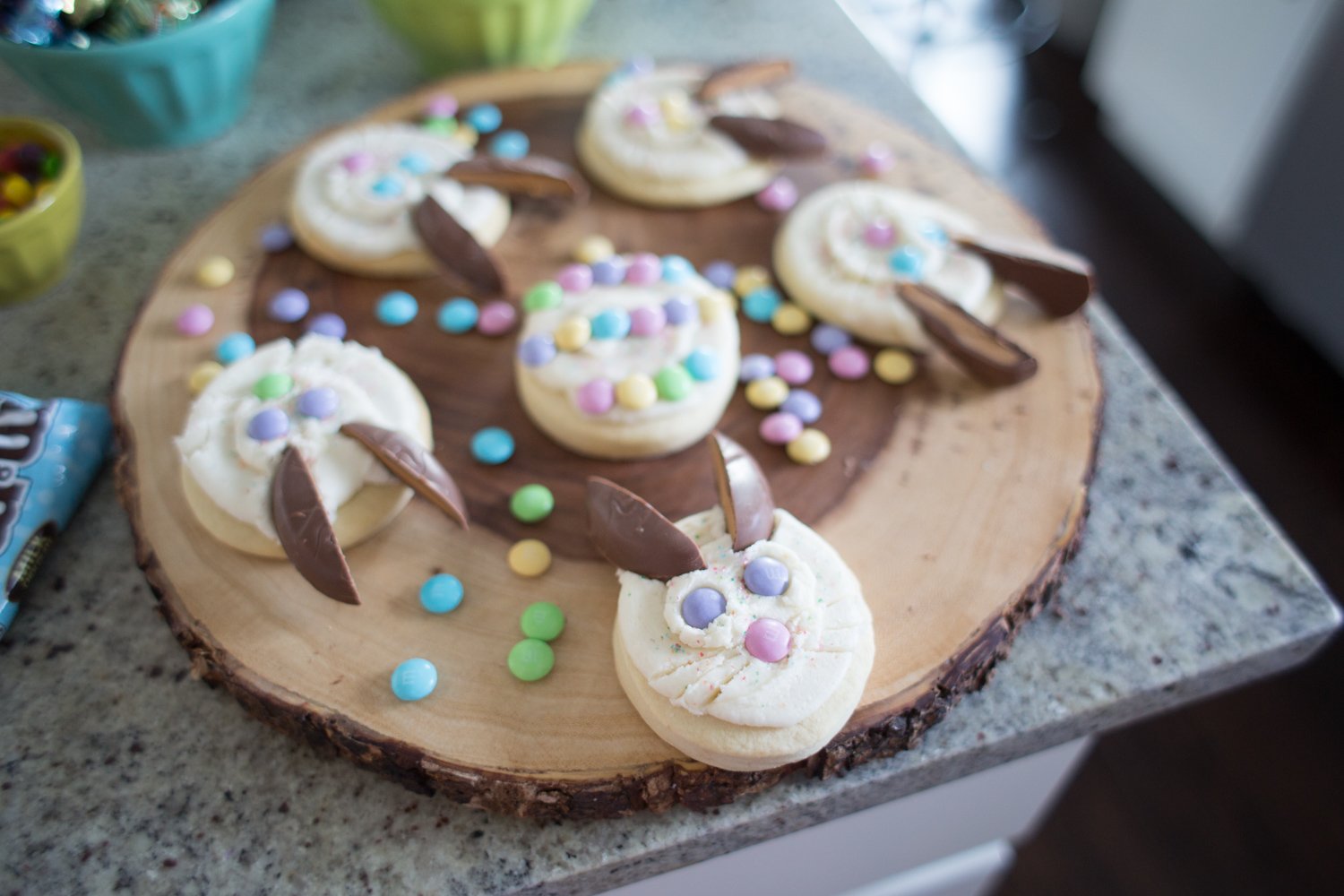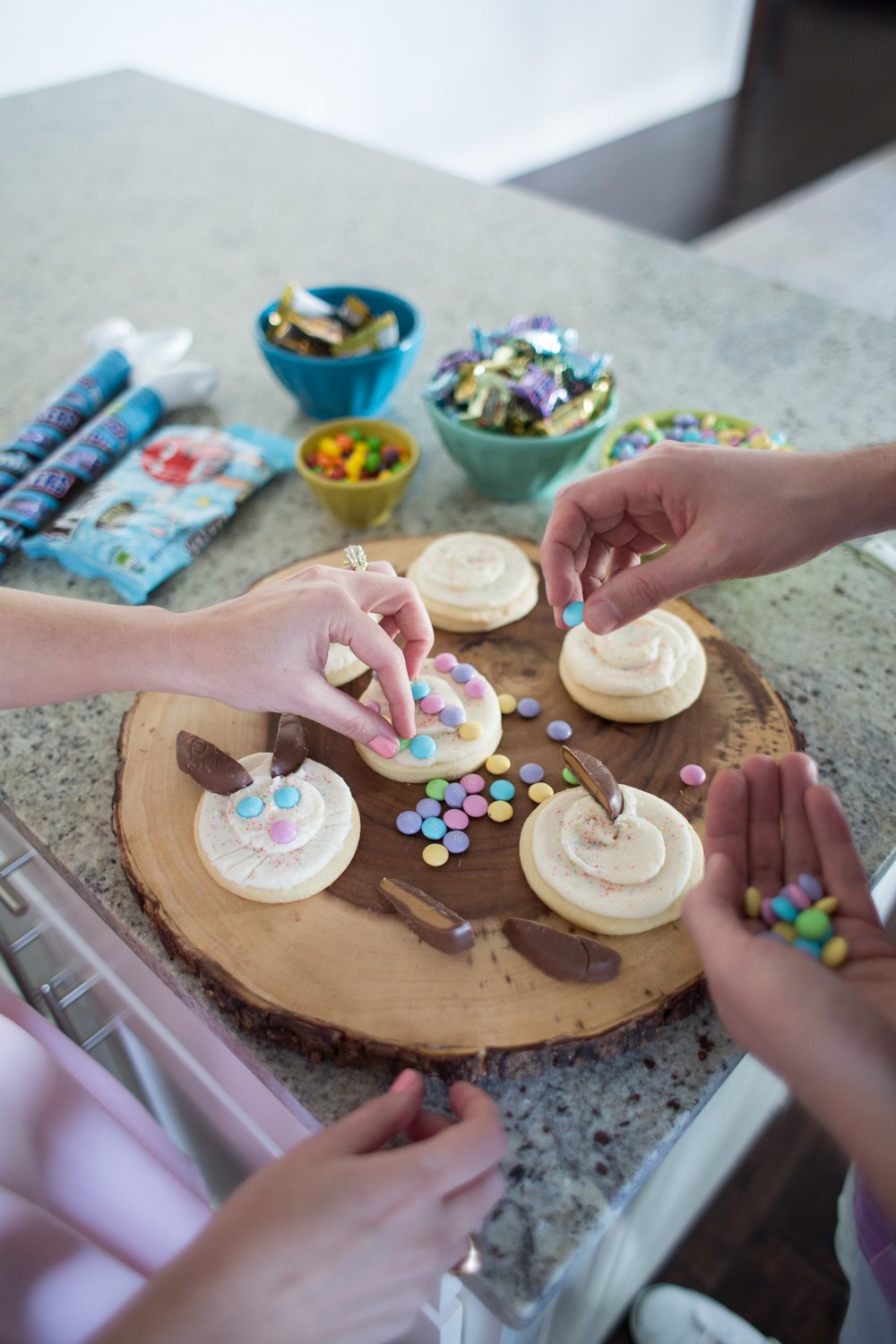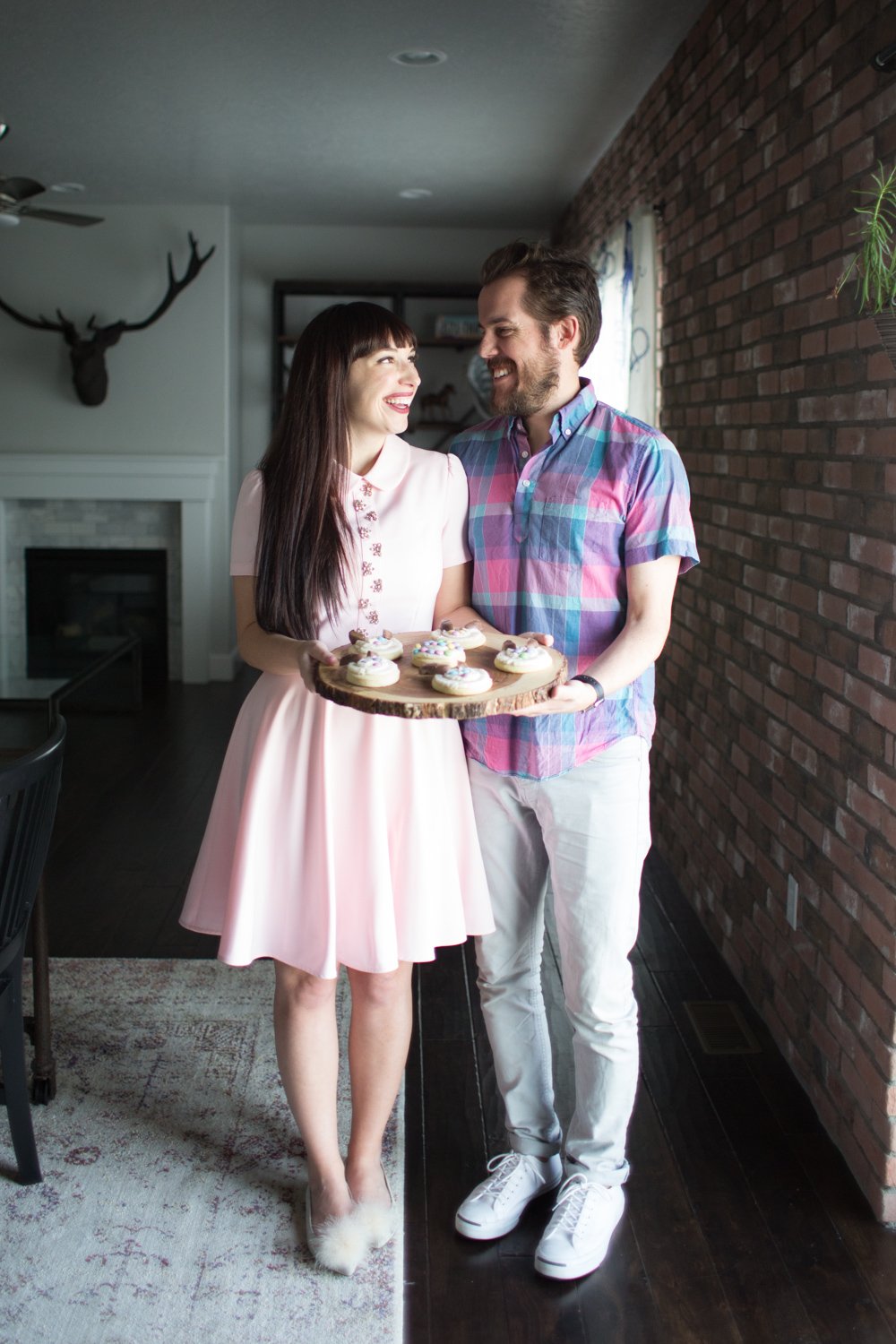 HER LOOK
Dress: From Russia (similar) | Lipstick: Mac- Sin | Shoes: Seychelles
HIS LOOK
Shirt: Jcrew | Pants: All Saints | Shoes: Jack Purcell

Wahoo! Easter is coming up! To celebrate we thought we would decorate sugar cookies! We ended up getting a lot of Easter candy so we decided to see what we could make with them. I was so excited when they turned out to be cute bunny sugar cookies!
Quick and Easy Bunny Sugar Cookies
I am all about making things as easy as possible so we can enjoy spending time together. Here is a quick step guide to making these easy peazy sugar cookie bunnies.
Pick up already made and frosted sugar cookies from a local bakery. Our cookies with sprinkles on them.
Get a few treats from the grocery store. To make the bunnies you will need M&M's and Peanut Butter Eggs.
Cut the peanut butter eggs in v shape so it creates 3 slices. Use the outside slices for the bunny ears.
Place the ears on the top of sugar cookie to look like bunny ears. Then add 2 matching colored m&m's for eyes and 1 for a nose.
Use a butter knife to make whiskers in the frosting.
Eat and enjoy your cute cookies!
Dresses
Easter
Spring