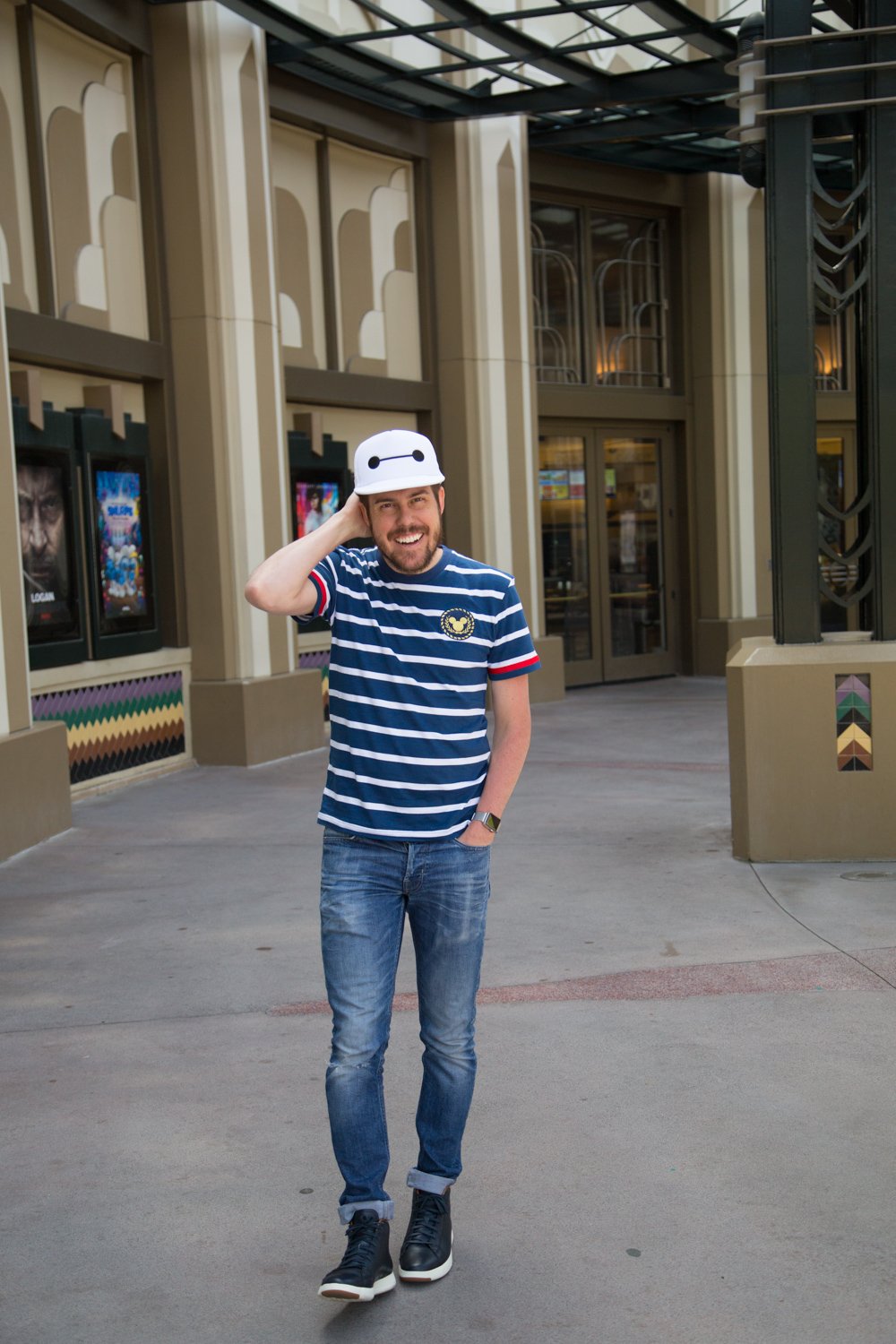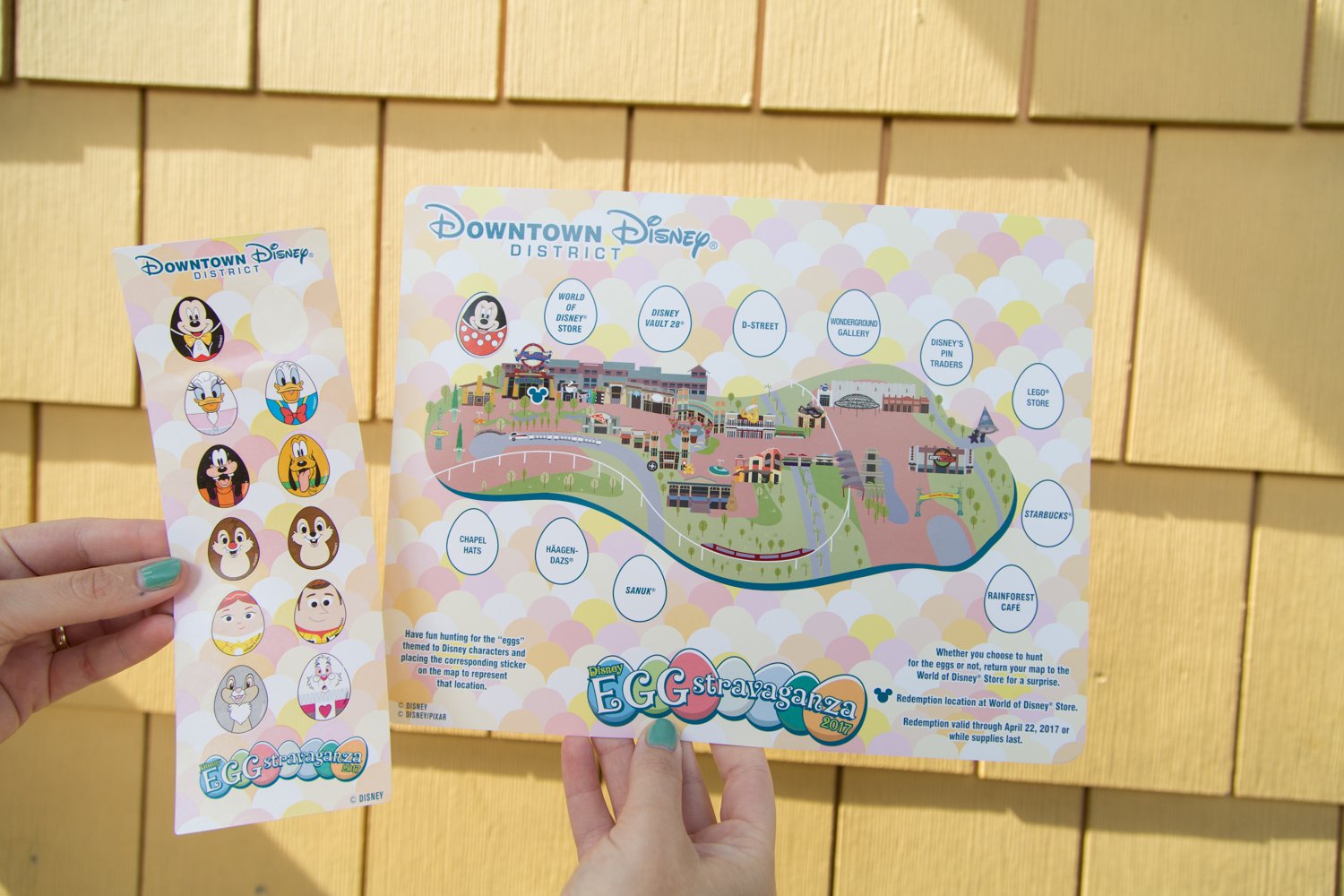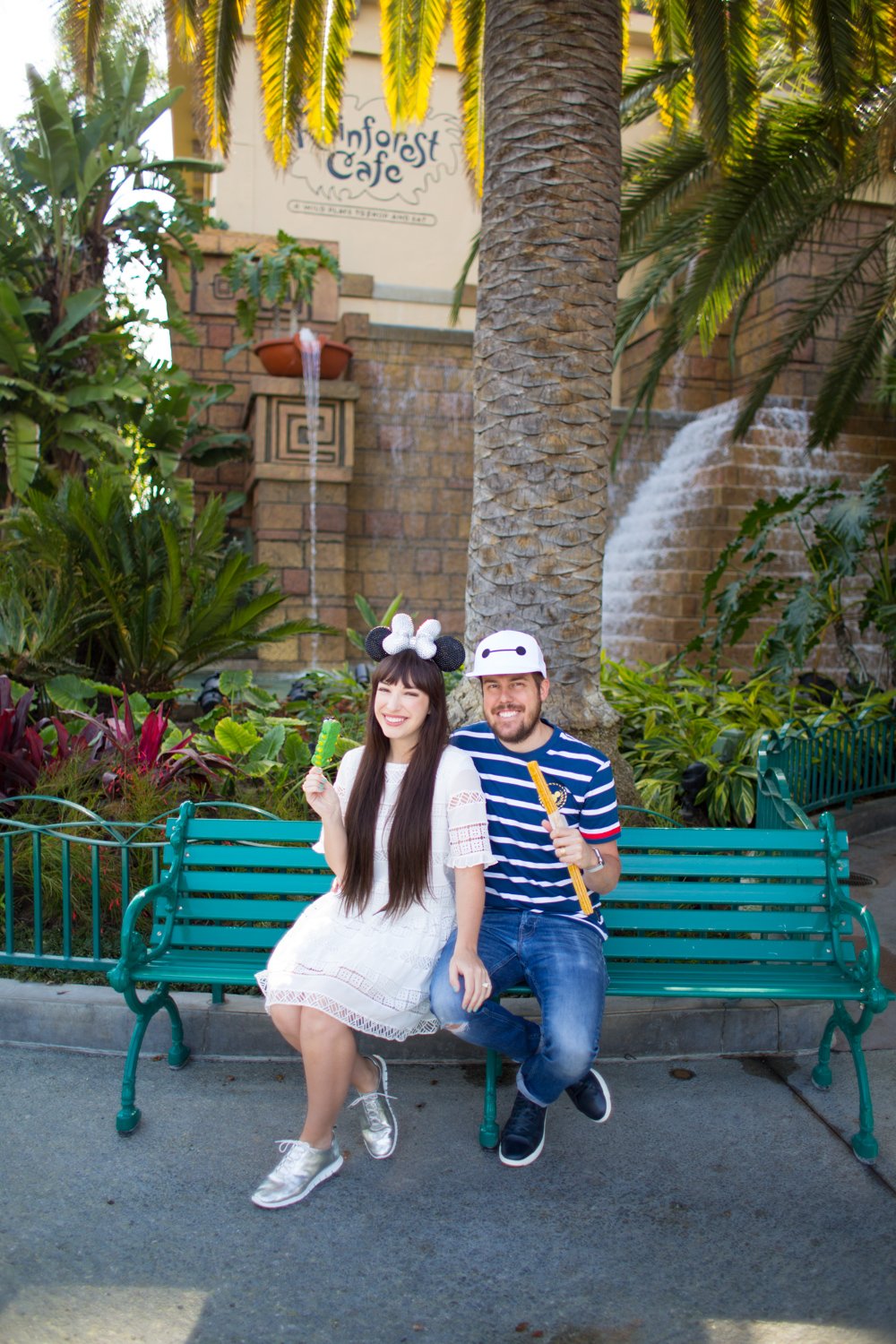 HER LOOK
Dress: Anthropologie | Shoes: Cole Haan (currently 50% off and so comfy!) | Lipstick: Mac-Blankety | Backpack: LongChamp
HIS LOOK
Shirt: Hong Kong Disneyland | Jeans: All Saints | Shoes: Cole Haan | Baymax Hat: Hong Kong Disneyland

Well if you didn't know, Jake and I are HUGE Disney fans! We love anytime we can sneak away to any Disney theme parks! We just got back from visiting Disneyland. These pictures are from our time exploring Downtown Disney. If you ever get a chance to visit any of the U.S. parks during Easter time, go! You will have an EGGcellent time!
During the weeks leading up to Easter, there are egg hunts all around the parks. In California there were 3 diffrent ones you could do at Disneyland, California Adventure and Downtown Disney. These are pictures from our Egg Hunt in Downtown Disney District!
All the egg hunts were super fun but if you are only able to do one of them, I would recommend this one! Why? Downtown Disney is smaller than the theme parks so its easier to get egg hunt done in an hour. If you want to learn more about the egg hunts and Easter fun going on at Disneyland, check out all the tips and tricks on our Disney blog!
Thanks for stopping by today! Hope you have a wonderful one 🙂
The Vlog
P.S. If you want to experience the Downtown Disney District Easter Egg Hunt or explore the area with us, or see some tasty treats, come join us on our vlog!
Cole Haan
Downtown Disney
Dresses
Easter
Spring