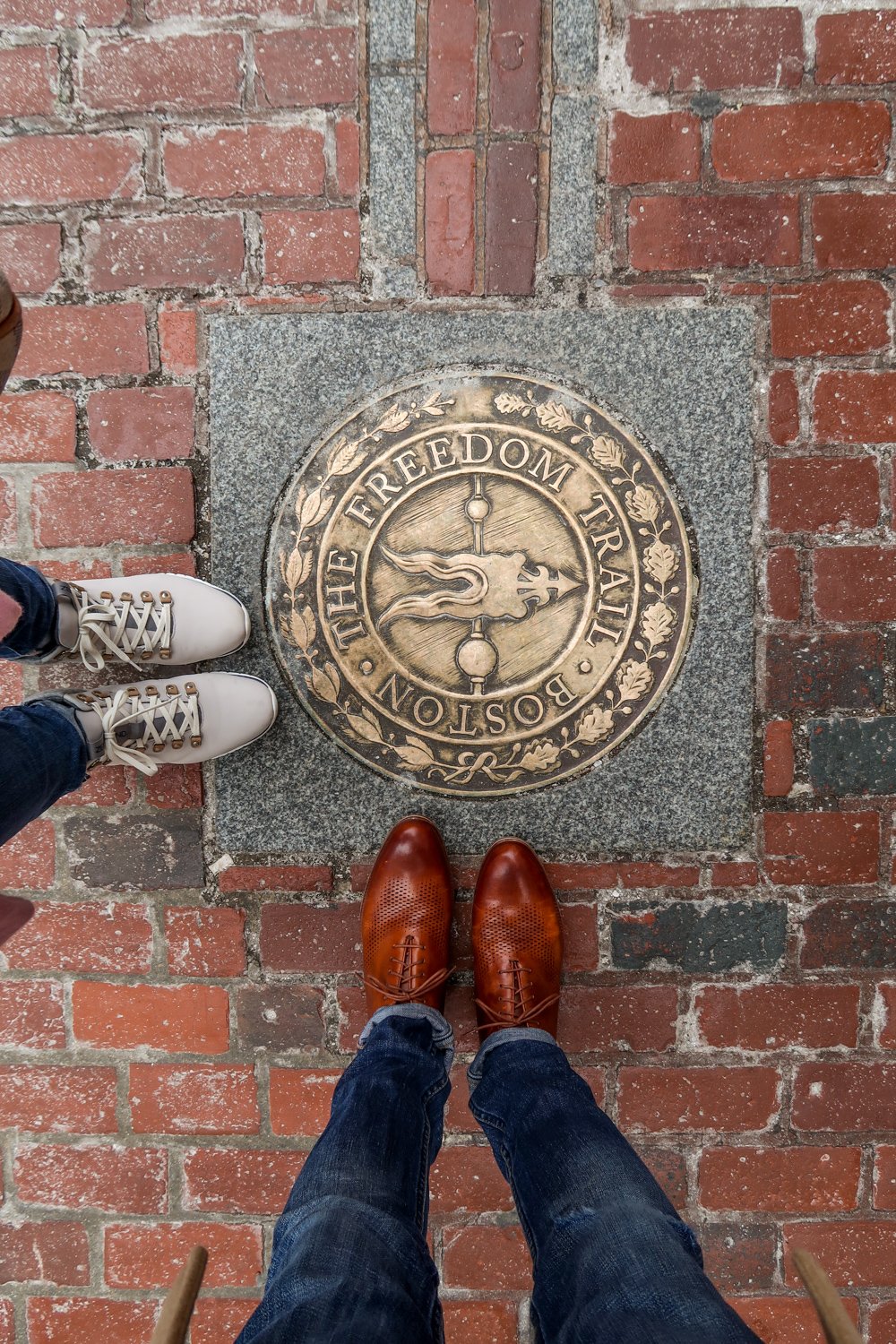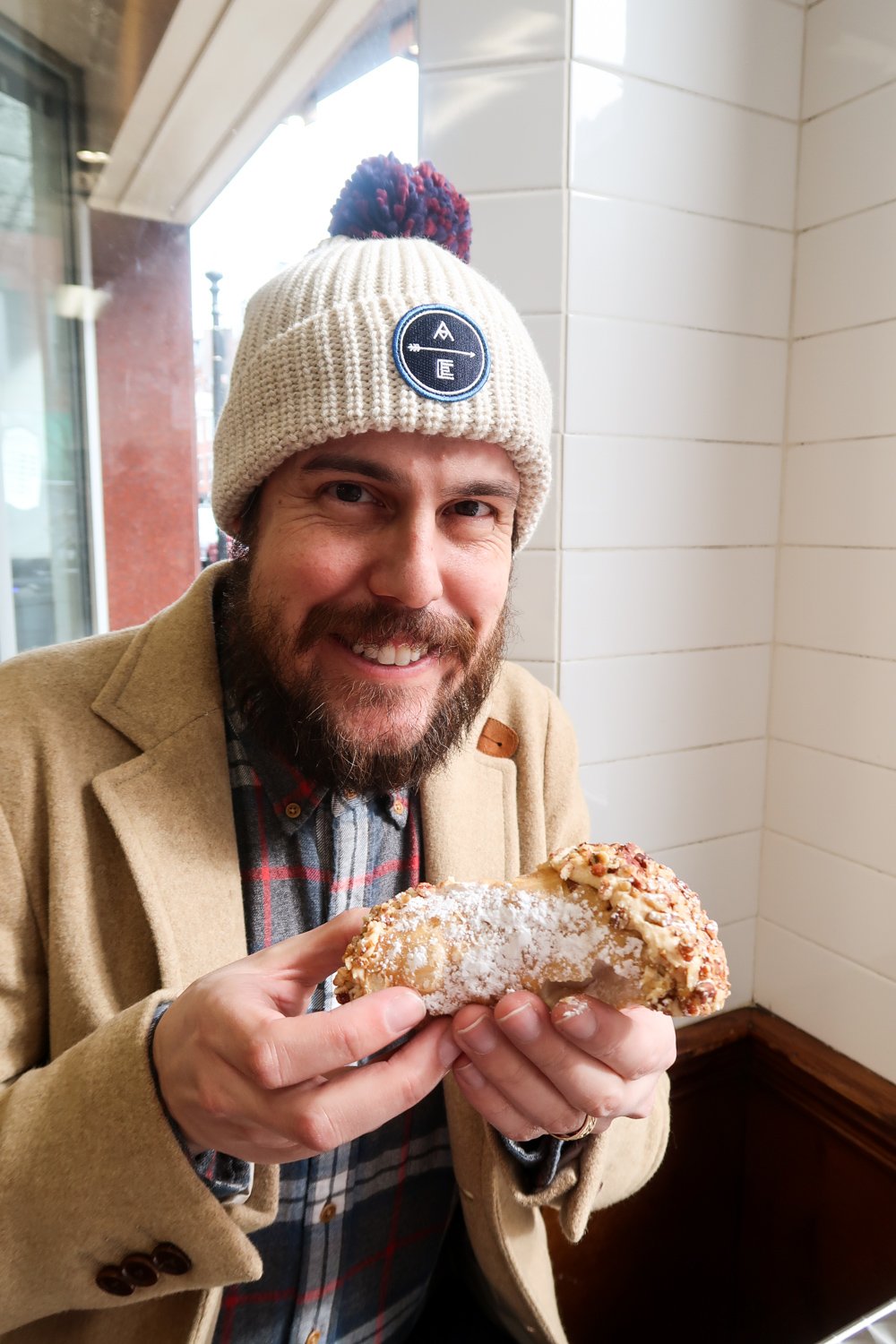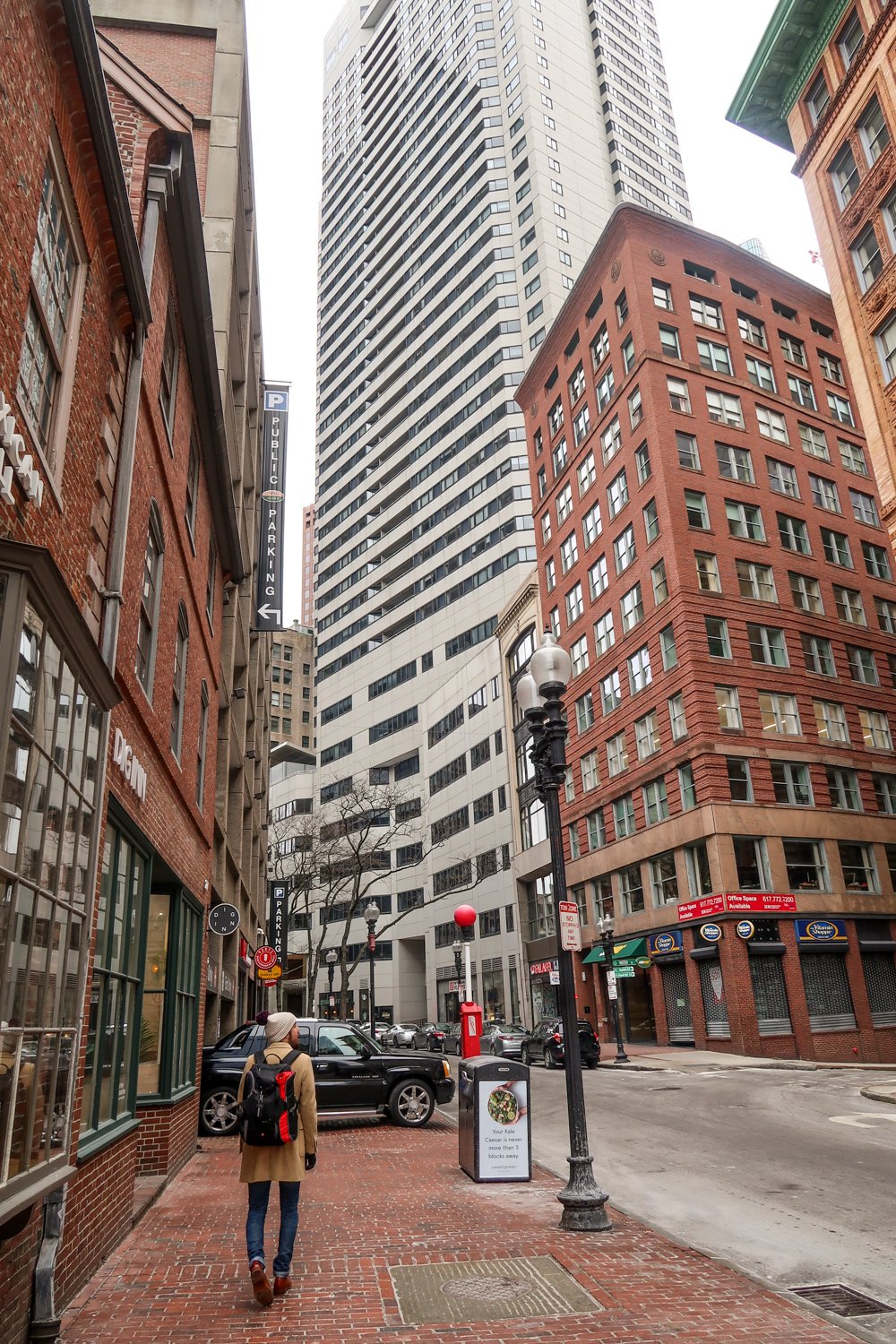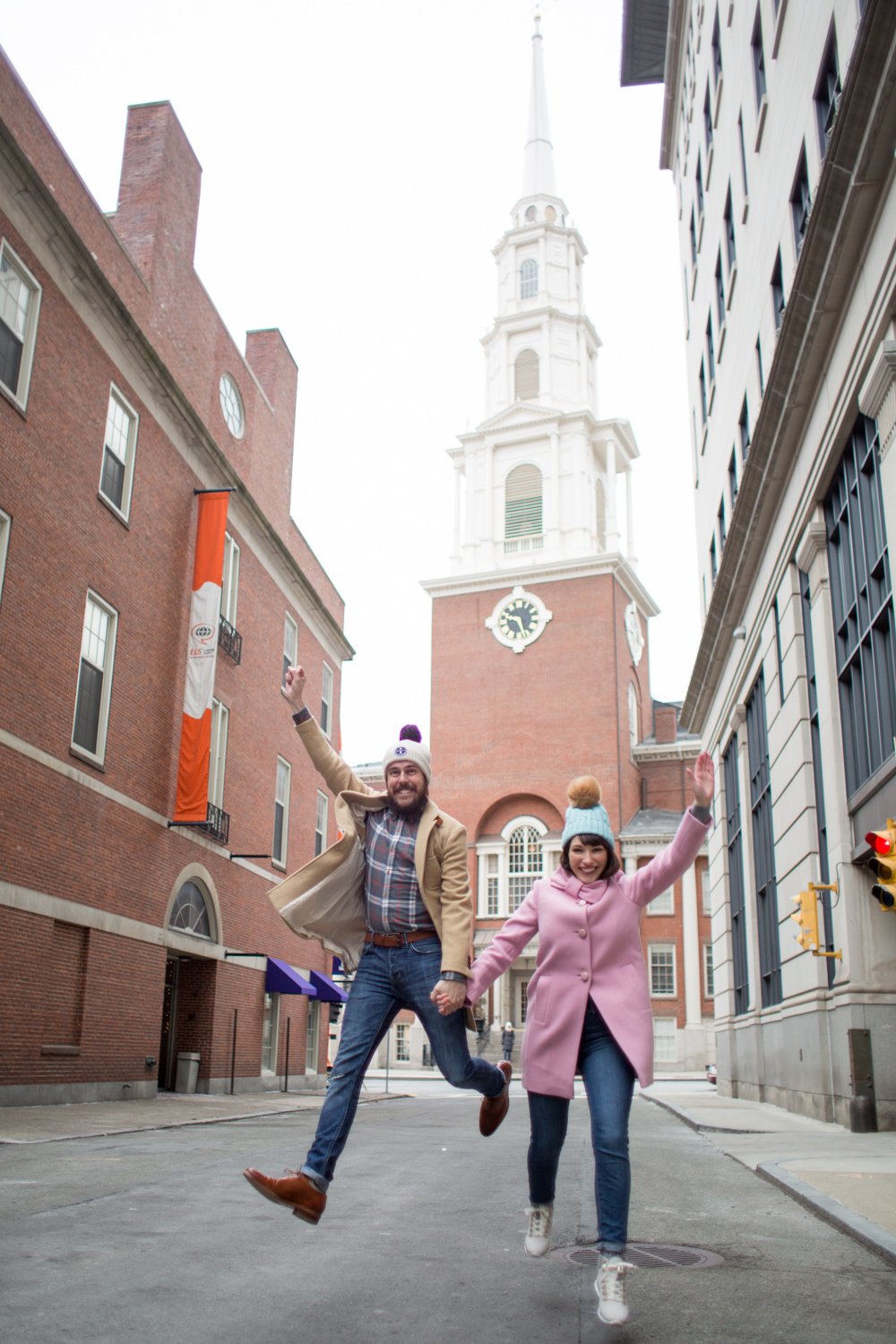 HIS LOOK
Beanie: American Eagle | Coat: Gant | Shirt: Jcrew | Pants: All Saints | Belt: Nordstrom | Shoes: Cole Hann
HER LOOK
Beanie: Anthropologie | Jacket: Kate Spade | Sweater: Ann Taylor | Jeans: DSTLD | Boots: Cole Haan | Lipstick: Mac-Blanketty
The Freedom Trail
Jake and I just returned from a fun trip to Boston! When we asked friends that had been there before, everyone said taking a walk down the Freedom Trail is a must! After walking the Freedom Trial, we would agree that it is a must do in Boston.
Walking down the trail you will find lots awesome historic buildings and places. Most of which deal with the revolutionary war. It's very similar to the path that Paul Revere rode to warn the patriots when the Red Coats were coming. Along the way are a handful of old churches and cemeteries.
The trail is laid as a linear brick trail that takes you from place to place and is really easy to follow. Embarrassingly, it took us a while to realize that the bricks were forming the path and the actual Freedom Trail. The best part is that the trail takes you through a ton of fun different neighborhoods like the north end. As you walk along the trial, it takes you all the way to Bunker Hill and the USS Constitution; both free activities.
We weren't able to climb up the Bunker Hill monument since it was cold and rainy but during the summer it would be a fun climb. Since we took our time and stopped a ton to take photos the Freedom Trail hike was an all day activity for us. Make sure to wear comfy shoes!
Along the way, don't forget to stop a Quincey Market for a tasty meal and Mike's Pastry for a cannoli! With the cannolis you will want to eat them as soon as possible because they are the best fresh!
Tips for the Freedom Trail
Wear comfy shoes! You will be on your feet all day standing on tours or walking the trail so you'll want your feet to fell good!
If you want to visit the USS Constitution make sure to google the day and hours to make sure it is open for tours. It is typically closed for tours on Monday/Tuesdays.
Any of the National Park Museums, churches are free of charge. Paul Reveres house and a few other museums along the way cost a few dollars each to tour.
Bring cash. If you are stopping at Mike's Pastry for a treat you will need to have cash! They don't take plastic, so you will need a few bills! The cannolis are ginormous and $4 each. There are also lots of other cakes and pastries that might catch your eye too!
Check the weather before you leave your hotel. You will be outside walking around for a good chuck of time. If you starts to rain you'll want to have an umbrella with you. We noticed lots of the locals had hoods on there jackets and used those during rain showers.
Have your camera around your neck or easily assessable! There are so many picture perfect spots all along the trail you wont want to miss grabbing a picture of!
The Vlog
Come join us along as we explore the cute in's and out's of Boston along the Freedom Trail!
Thanks so much for stopping by today! Hope you have a wonderful day!
Boston
Cole Haan
Kate Spade
Travel Tips
winter