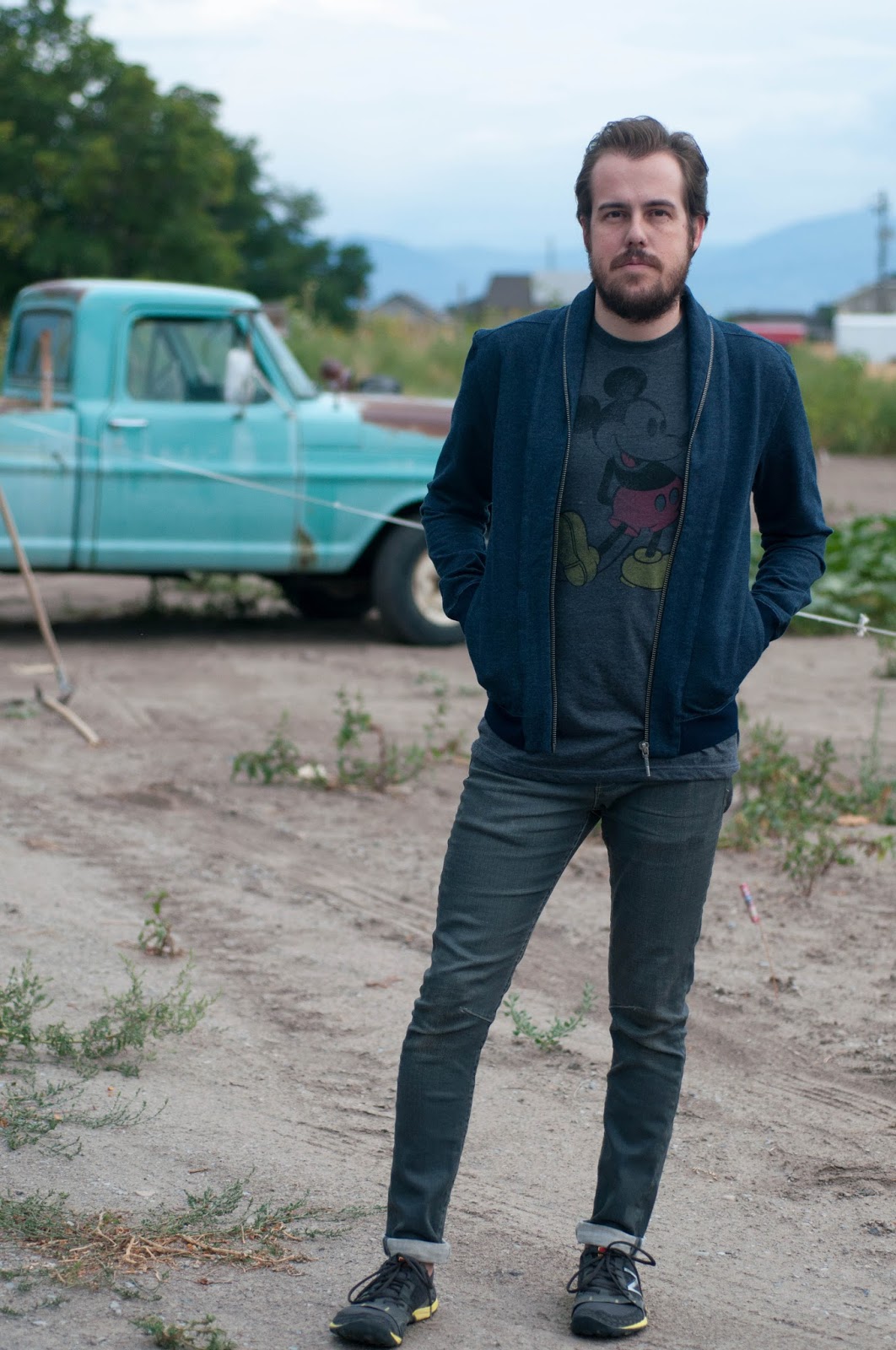 We saw this really cute truck the other day by this little farm and we wanted to somehow get it into the background of our shots. How fun would it be to have a farm?
Jake's running shoes are the low-profile kind to give him a more natural/barefoot-type running experience. I really like his chambray jacket and how the zippers go so far up the collar and around the neck. Also loving the Mickey T-Shirt! If you haven't noticed already, we love anything Disney!
My shirt is a fun "candy-cane" stripe print. It says "Love Me/Love Me Not". I like how light-weight and airy it is. I paired the pink stripes with my teal Kate Spade purse and added a pop of spikey-gold with my shoes!
HIS- Jacket: Zara | Shirt: Target | Jeans: All Saints | Shoes: New Balance
HERS- Top: Asos | Pants: Citizens of Humanity | Shoes: Steve Madden | Purse: Kate Spade | Hair Bow: Topshop