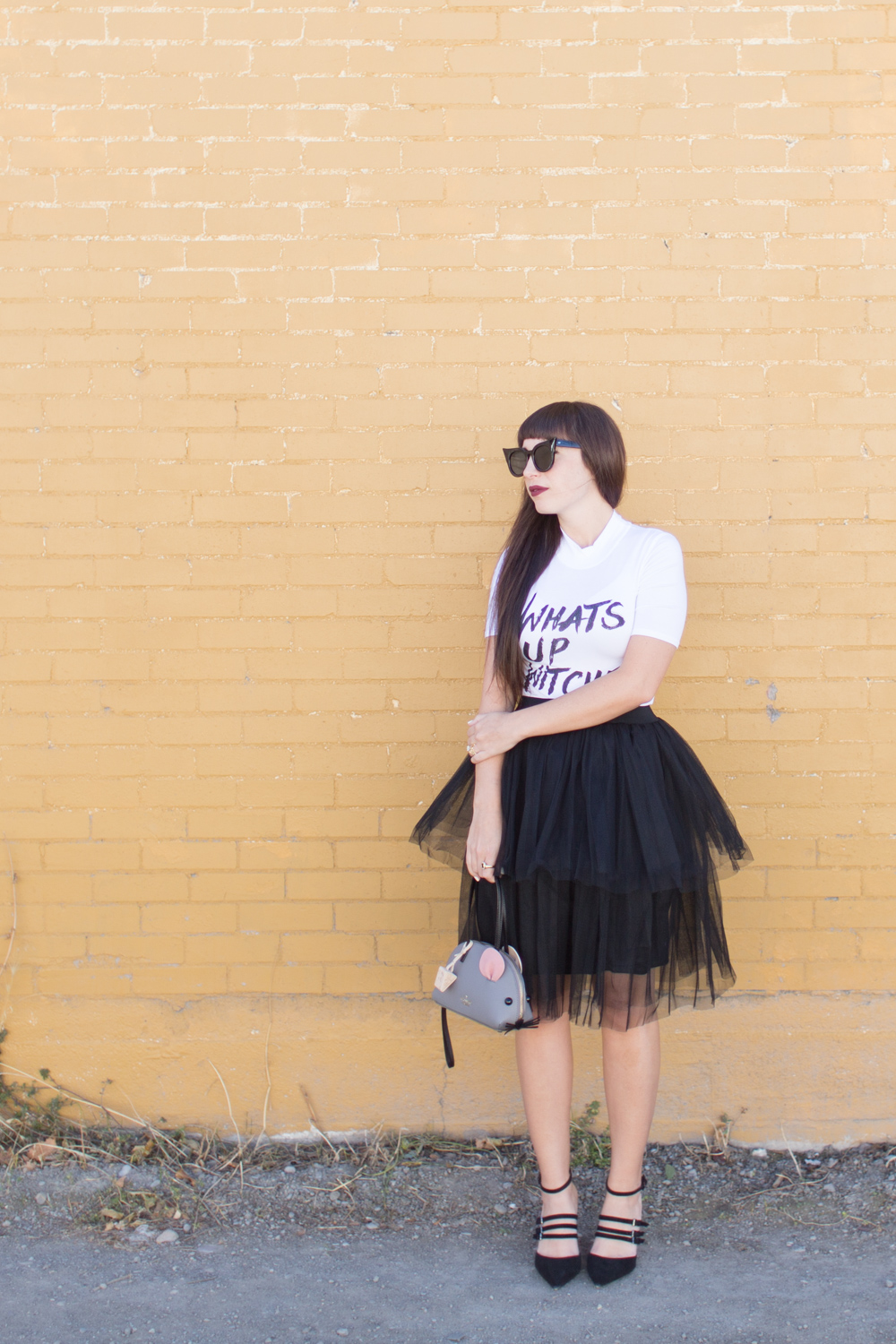 HER LOOK
HER LOOK

Halloween is right around the corner!  We have a lot of fun festive activities we are doing this week that we are so excited to do and check off our October Bucket List!  We feel super lucky to live in a community that likes to celebrate all occasions and that there are always so many fun activities to do year around!
Since Halloween is less that a week away, we have been wearing festive clothing everyday to celebrate!  I was cracking up when I saw this
shirt online at Asos
and wanted it right away!  It was only $21 so that's a steal in my book!  I also like having a few items like this shirt lying around during the holidays incase we have a party or something to attend and I don't feel like dressing up in a costume!
Are you planning on dressing up for Halloween this year?!  What are you going to wear?! Thanks for stopping by today! Hope you have a great one 🙂
P.S. Have any of you seen the movie
The Witches
?! If so you will know why I wore a mouse purse with this outfit!
Halloween