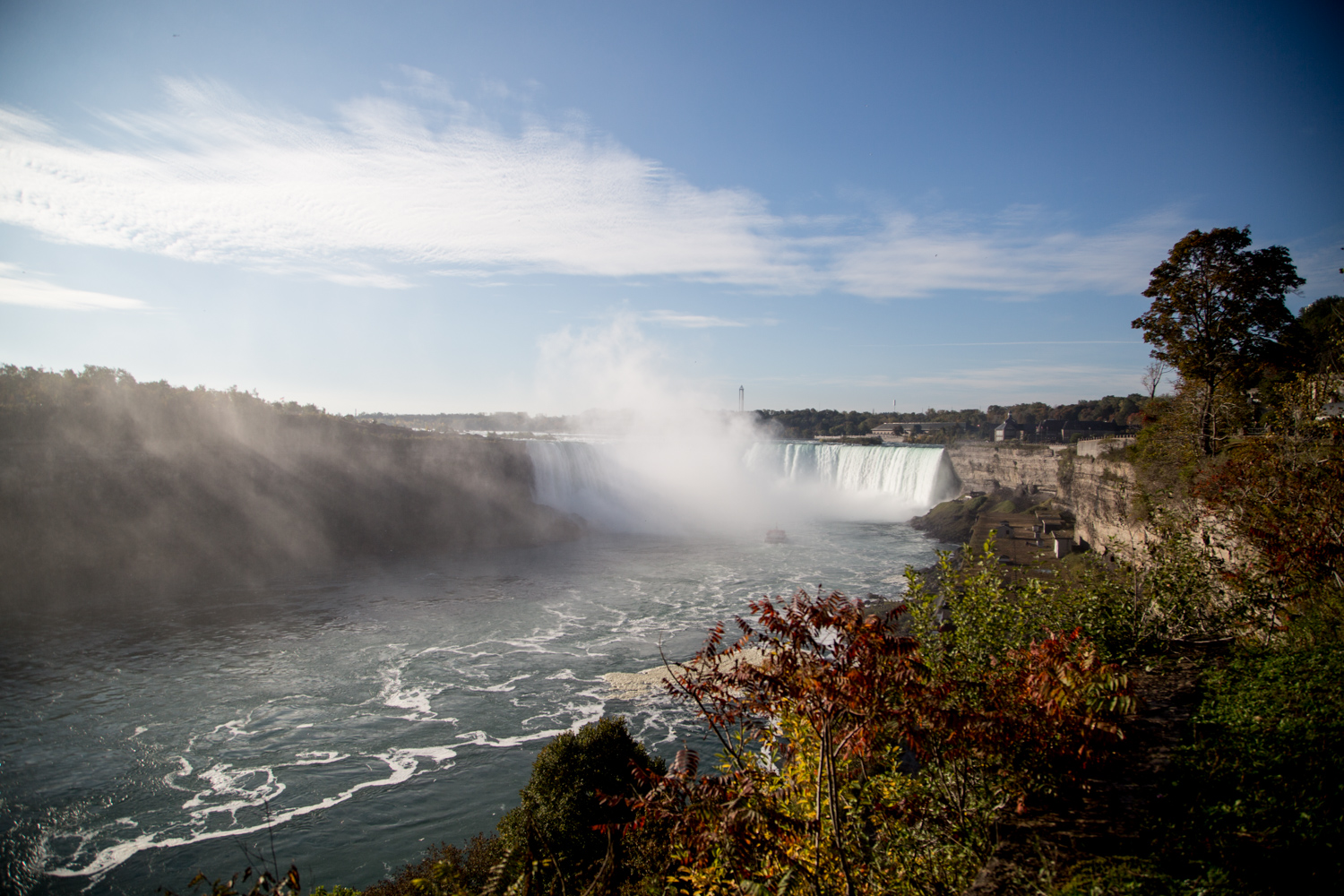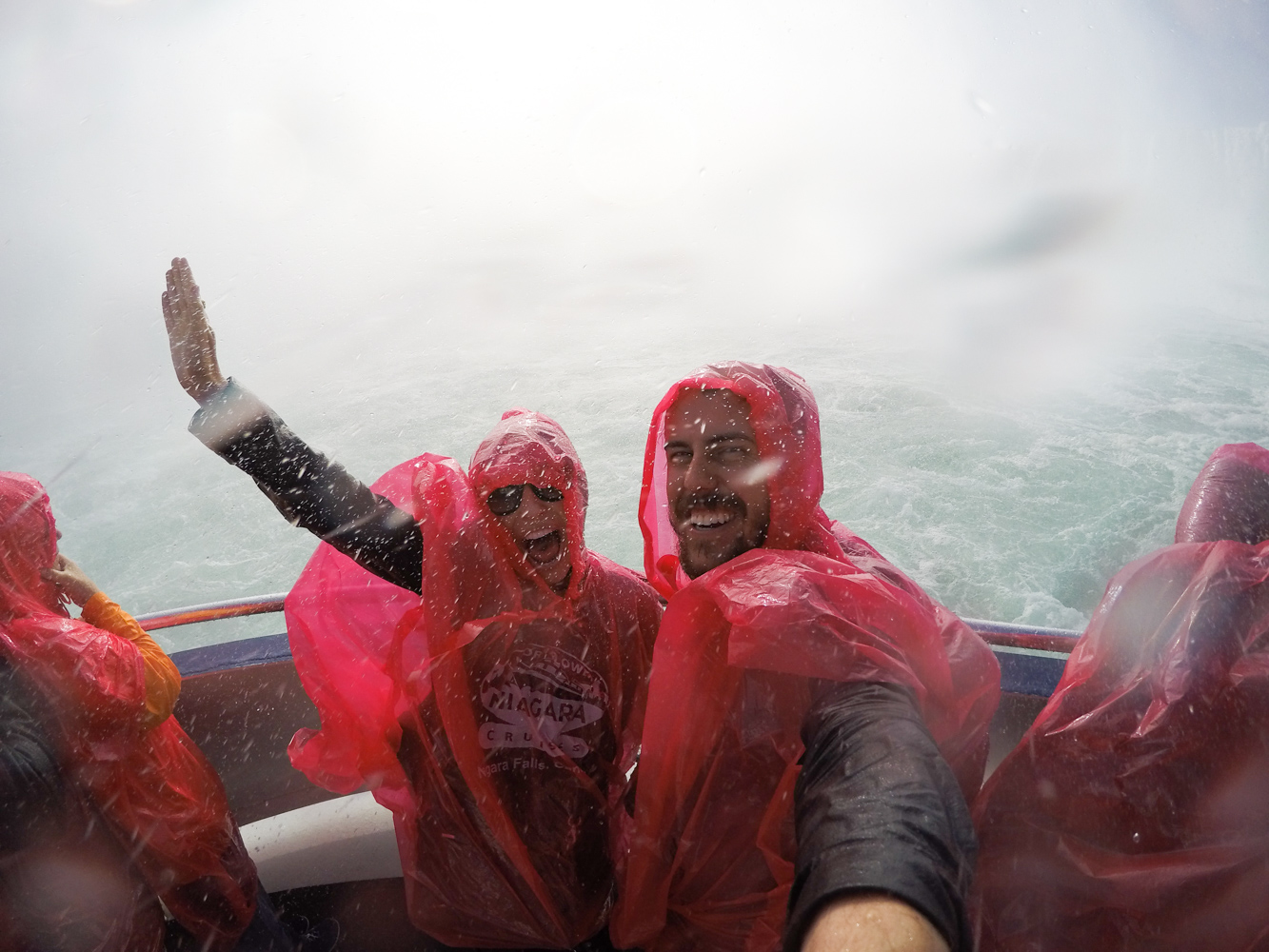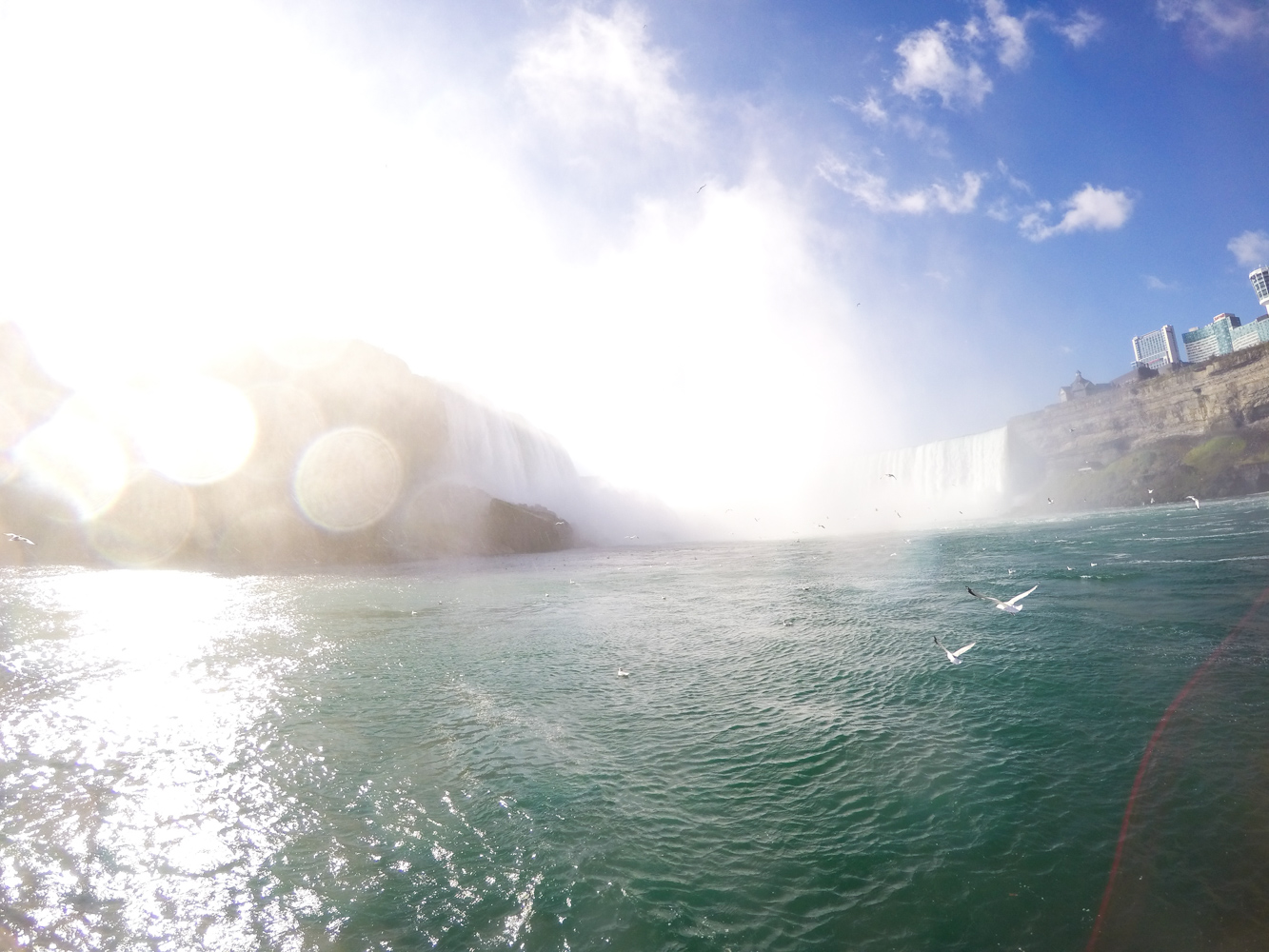 Last month when we visited Palmyra, New York, we took a morning drive over to Canada to check out Niagara Falls.  Jake really wanted to go into Canada to go visit the falls on that side because he heard it was a better view.  It has been years since I did the U.S. side so I don't know what side was better.  I remember I liked the U.S. so I am sure either side is great 🙂
This was Jake's first time to the falls so he was super excited.  He just wanted to see the falls, but I really wanted to go on the boat ride.  I don't think we have ever laughed as hard as we did on that boat ride! We were drenched in water and had so much fun! Jake said the boat ride was his favorite part about seeing the falls.  If you are ever on the fence about doing the boat ride, do it! It is worth the money and awesome for a great laugh!  If you stay by the front of the boat…. Warning.. you will get doused in water!
After we went on the boat ride we walked around the town.  We checked out food joints on yelp and found a poutine place called Smokes Poutourine.  It was very fun to try poutine and nice to have a place that had lots of neat toppings to go on top of your fries, gravy and cheese! For dessert we got some ice cream cones!
We wished we had more time to explore and play some mini golf, and check out some museums but we had to head out to catch our flight home.  Next time 🙂  It was fun to take a quick trip to Canada and we are glad we got to go!
Thanks for stopping by today! Hope you have an awesome weekend! Get outside and do something fun!
Cities
Fall
International
Niagara Falls