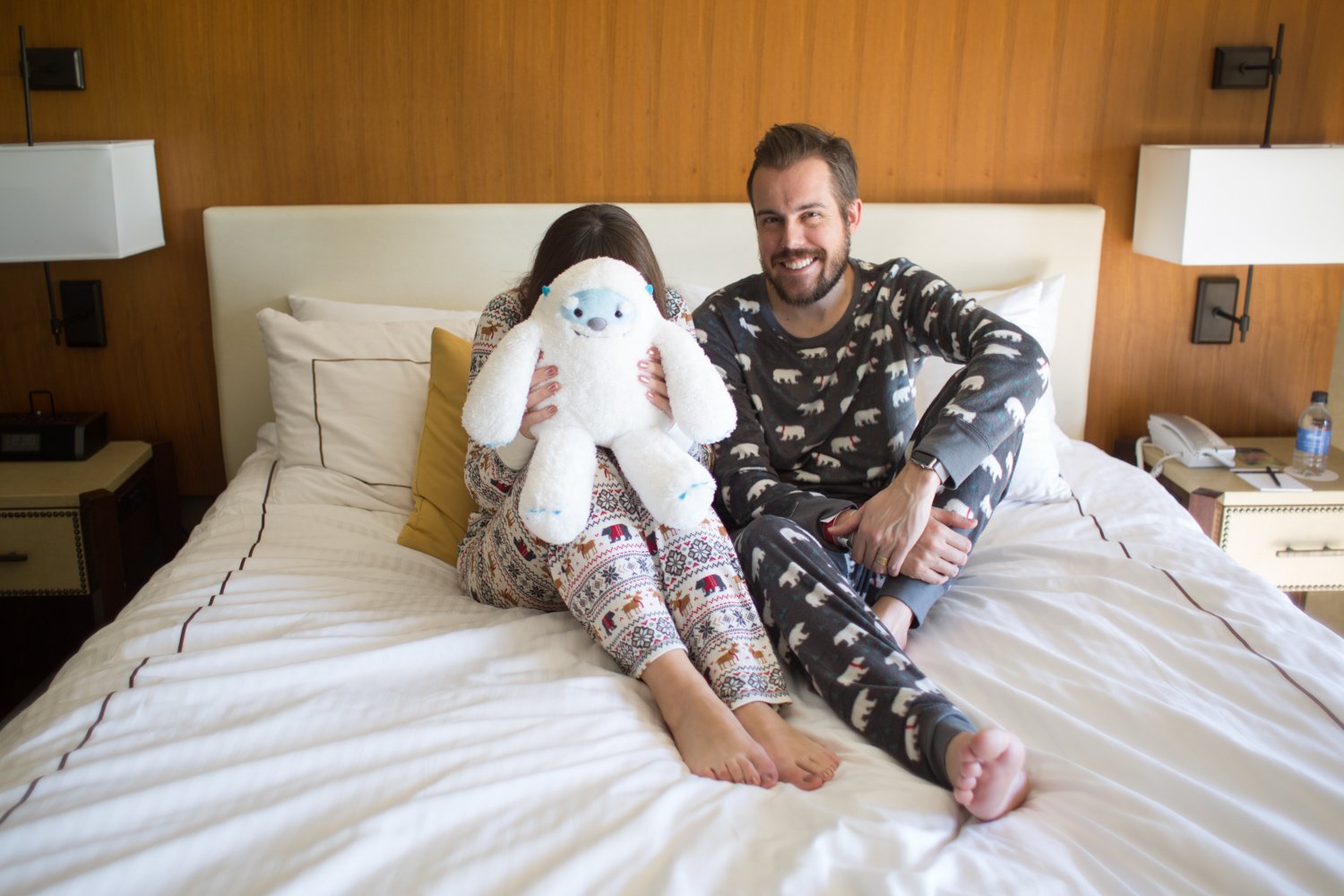 PJ Salvage Polar Bear Pajamas: HERE, HERE, HERE | Yeti Plush: AURORA, smaller version HERE

Waking up in the morning is much for fun when you are in cute pajamas!  We love waking up in a hotel with room service and a fun day ahead of us!  We wore these pjs from PJ Salvage when we stayed at the gorgeous Fairmont Scottsdale Princess.  PJ Salvage are actually our go to on fun printed pjs and it was so fun that the FSP Christmas Shoppe carried lots of fun ones for the holidays!
Are you into holiday pajamas? Have you picked out yours yet for Christmas Eve?! Thank you for stopping by today! Hope you have a wonderful one!
Christmas
Christmas PJ's
Fairmont
Fairmont Scottsdale Princess
winter