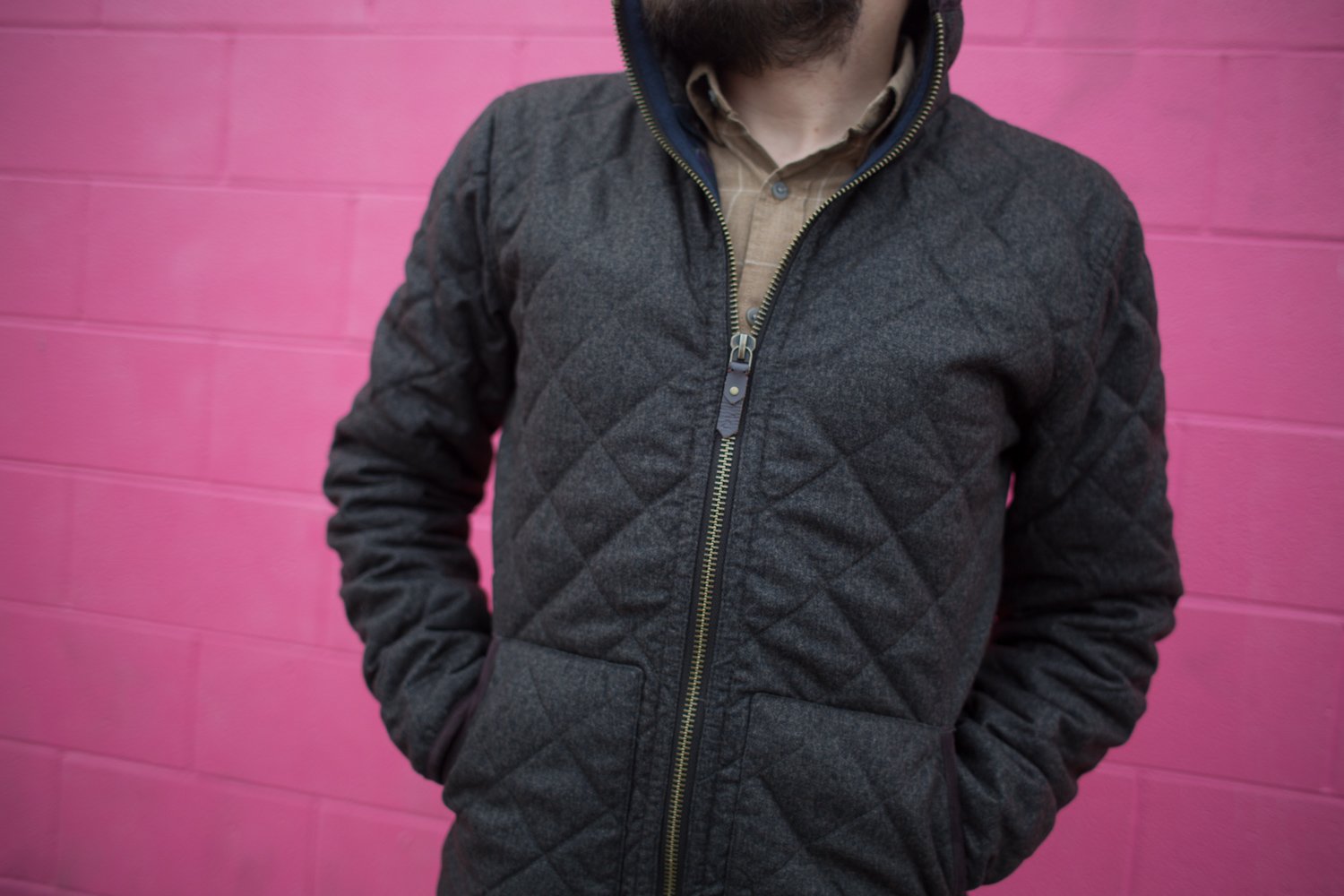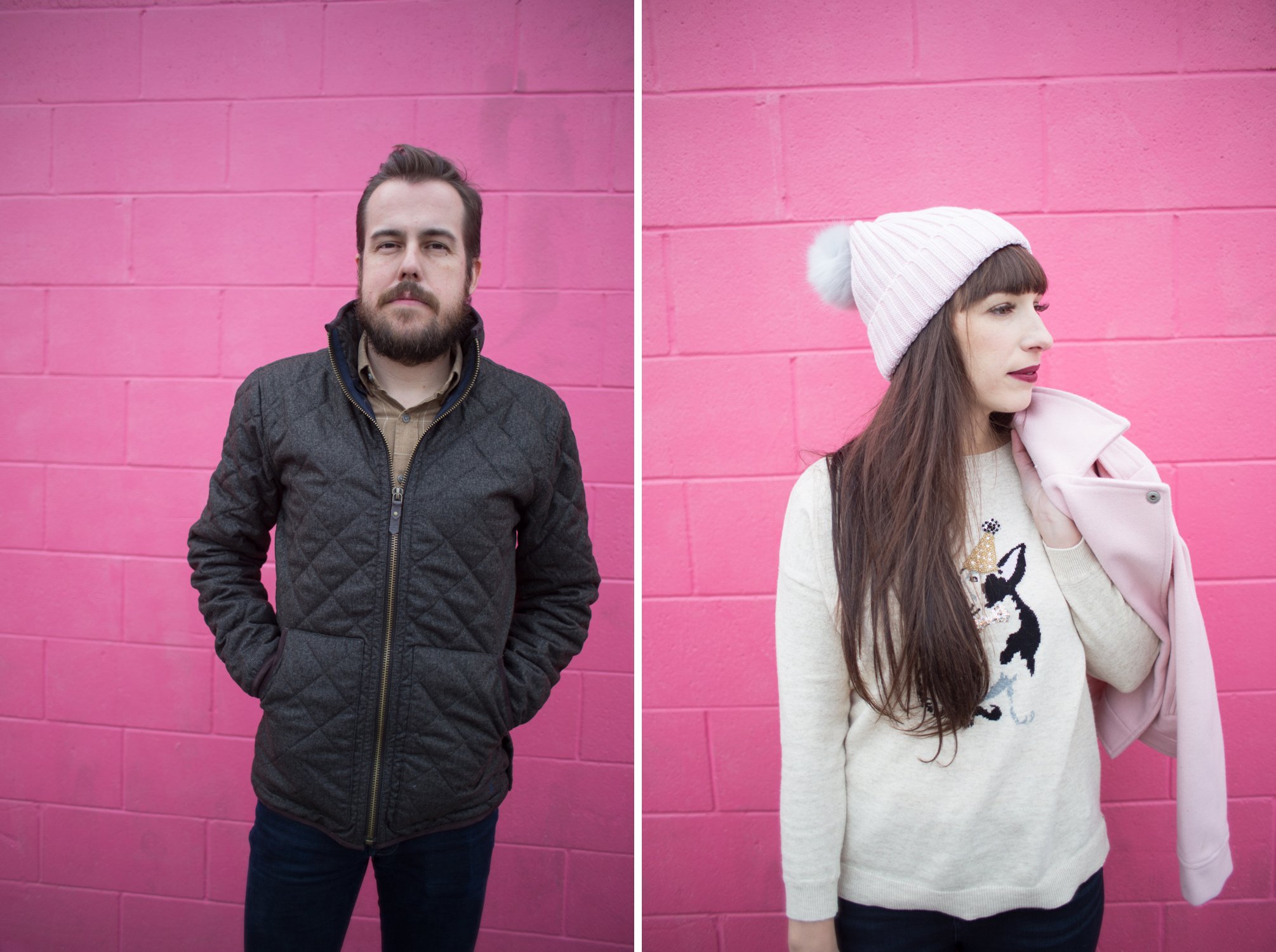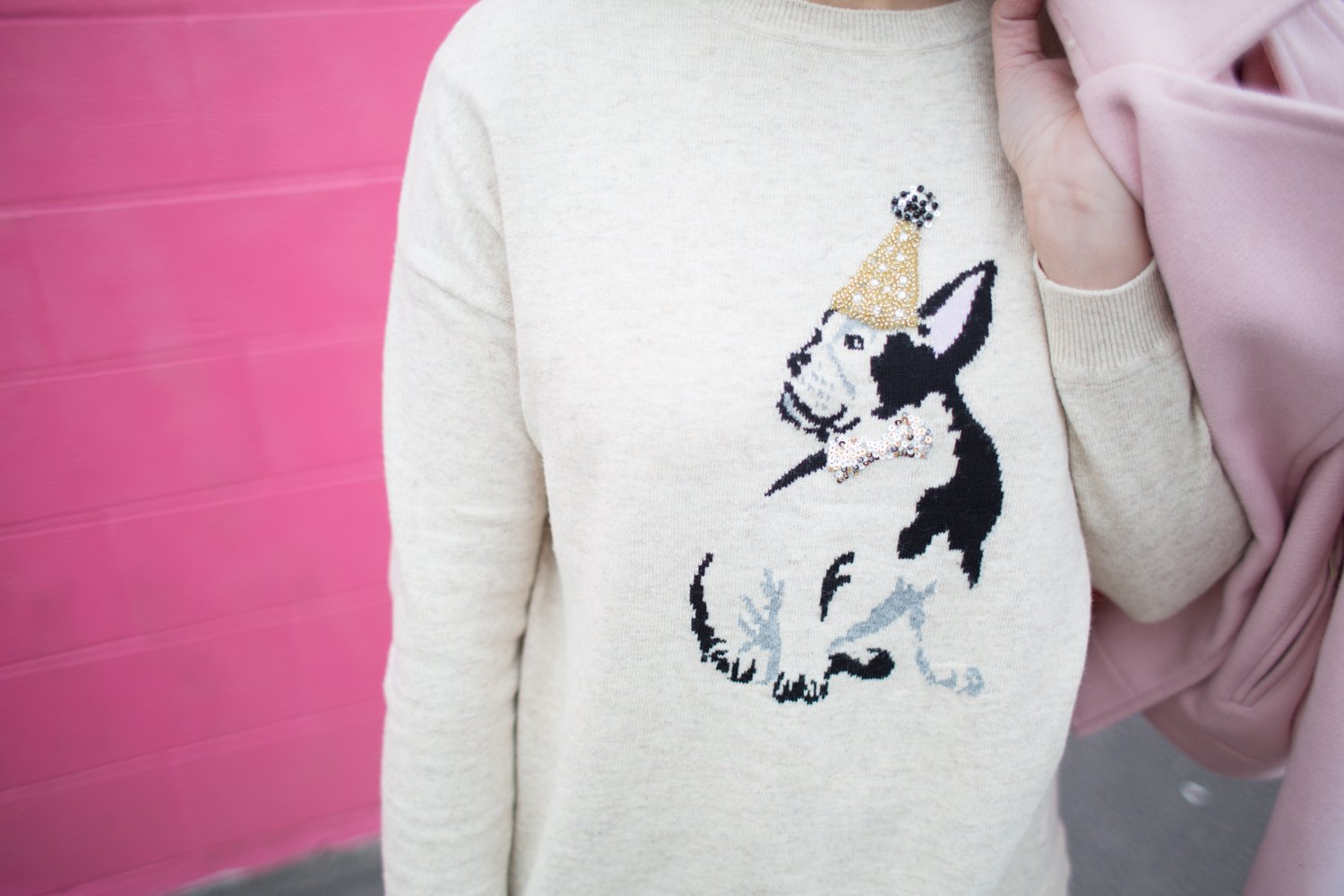 HIS LOOK
Jacket: Joules | Shirt: Jcrew Factory | Belt: Banana Republic | Jeans: All Saints | Boots: Joules
HER LOOK
Jacket: Lucy Paris | Sweater: Joules- On Sale! | Pants: DSTLD | Boots: Joules | Lipstick: Mac-Rebel | Purse: The Mckenzie Camera Bag | Beanie: Joules | Nail Color: essie- Beauty Nap
Happy New Year!  Can you believe 2017 is officially here?!?! Wahoo to fresh starts, and a beautiful new year of adventure to have!  Thank you to each and everyone of us for joining us on our last years endeavors!
Today Jake and and I are excited to be sporting some fun pieces from Joules USA.  We have both worn clothing from there before and love whenever we get to wear Joules!  Every piece we have ever gotten from there is crafted to perfection, has a beautiful fit, and fun English designs!
If you have never had a chance to check out Joules USA, todays the day! There is a major sale on jackets, cute clothing (like my puppy dog sweater) and more!  They have some super cute polka dot and floral rain coats, I have had my eye on, and I might need to get! Go check out the awesome 50% off sale here!
Joules USA
winter