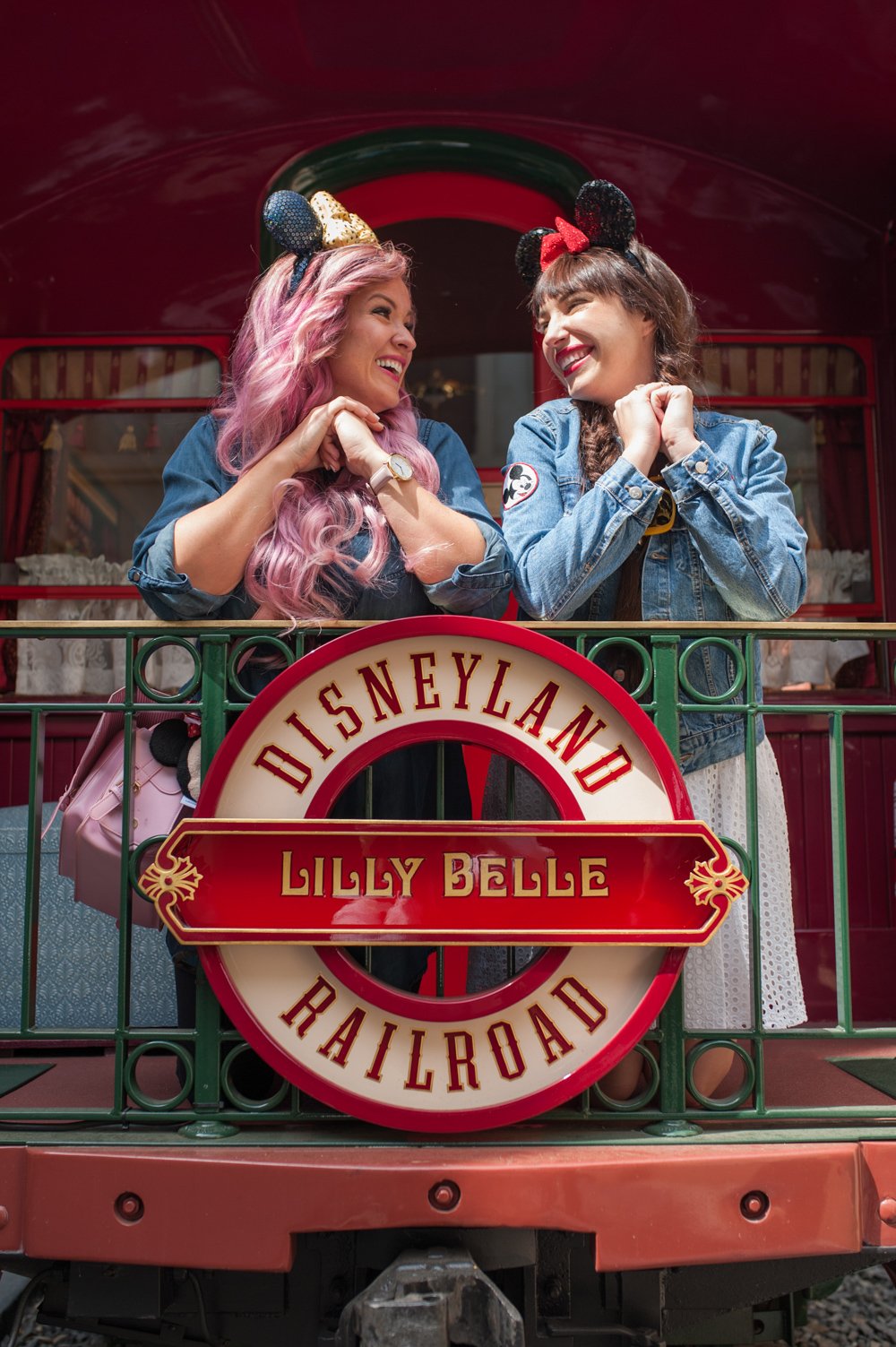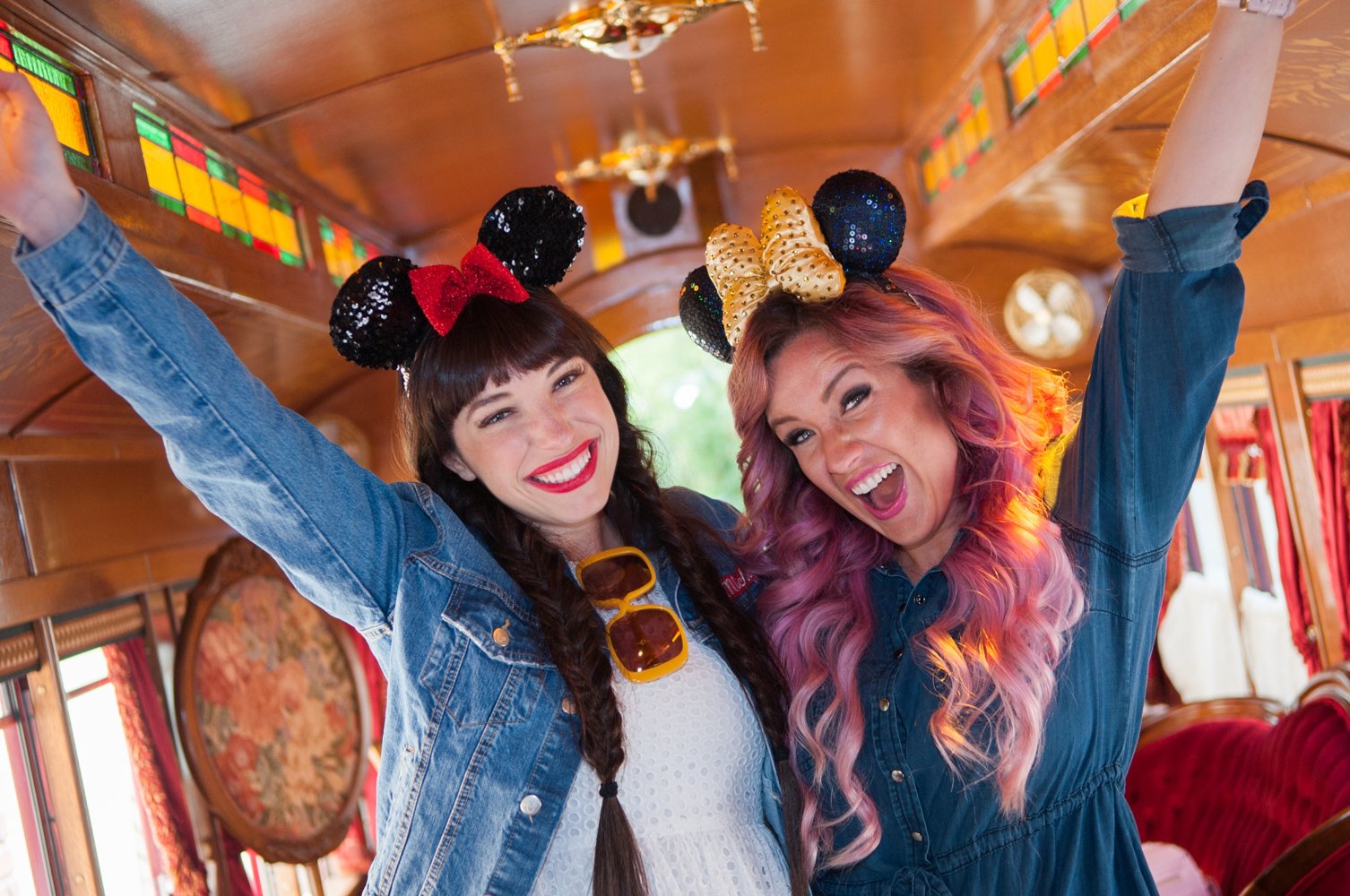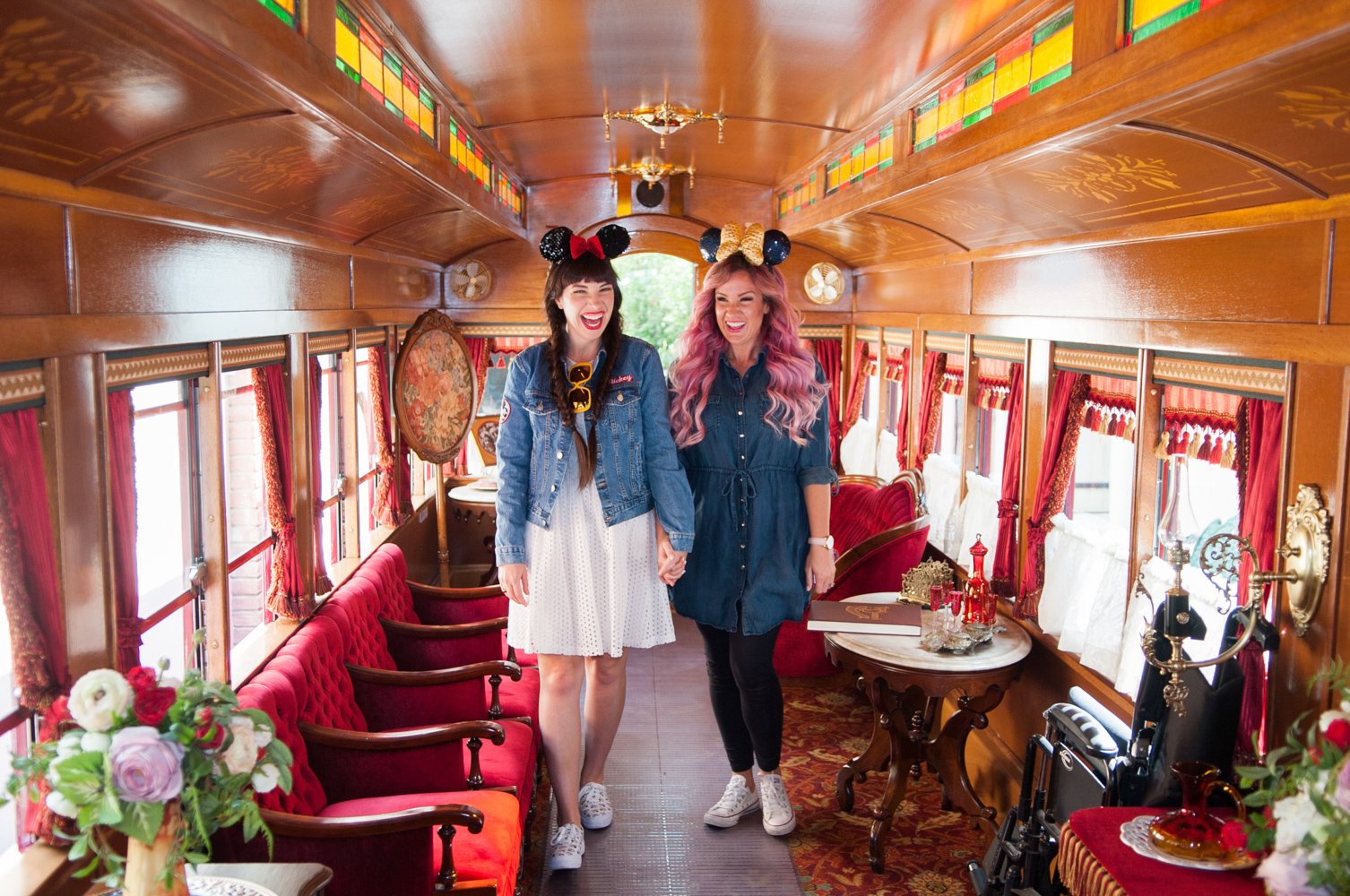 Lilly Belle
Lilly Belle is the caboose train car on the Disneyland Train in California. We felt so special and lucky as we got to tour this special spot with Conductor Steve. This train car is typically reserved for special guests/celebrities and some how we got the special treatment! Steve was hilarious and had all kinds of ideas for pictures and it made our adventure even more fun! We even got our own Disney photographer that got to come along with us on the fun!
This train car was named after Walt Disney's wife Lillian. All of the furniture and decor are original in here and to the time period that the train was first brought to Disneyland. There was a cute picture of Walt and Lillian, a fun book to look through as you ride the train, comfy velvet seats and more!
At the back of the train there was a little balcony area where we got to go take pictures. There is also a sign that says Disneyland/ Lilly Belle and is the most picture perfect spot! Being able to hang out with Conductor Steve and tour Lilly Belle was a highlight of our trip!
Spring is Here
All the trees, plants and flowers were in full bloom at Disneyland. We were so excited to see all the blossoms everywhere! It was so gorgeous! Although the crowds can be ruff in March, all the free flowers at the park are worth going!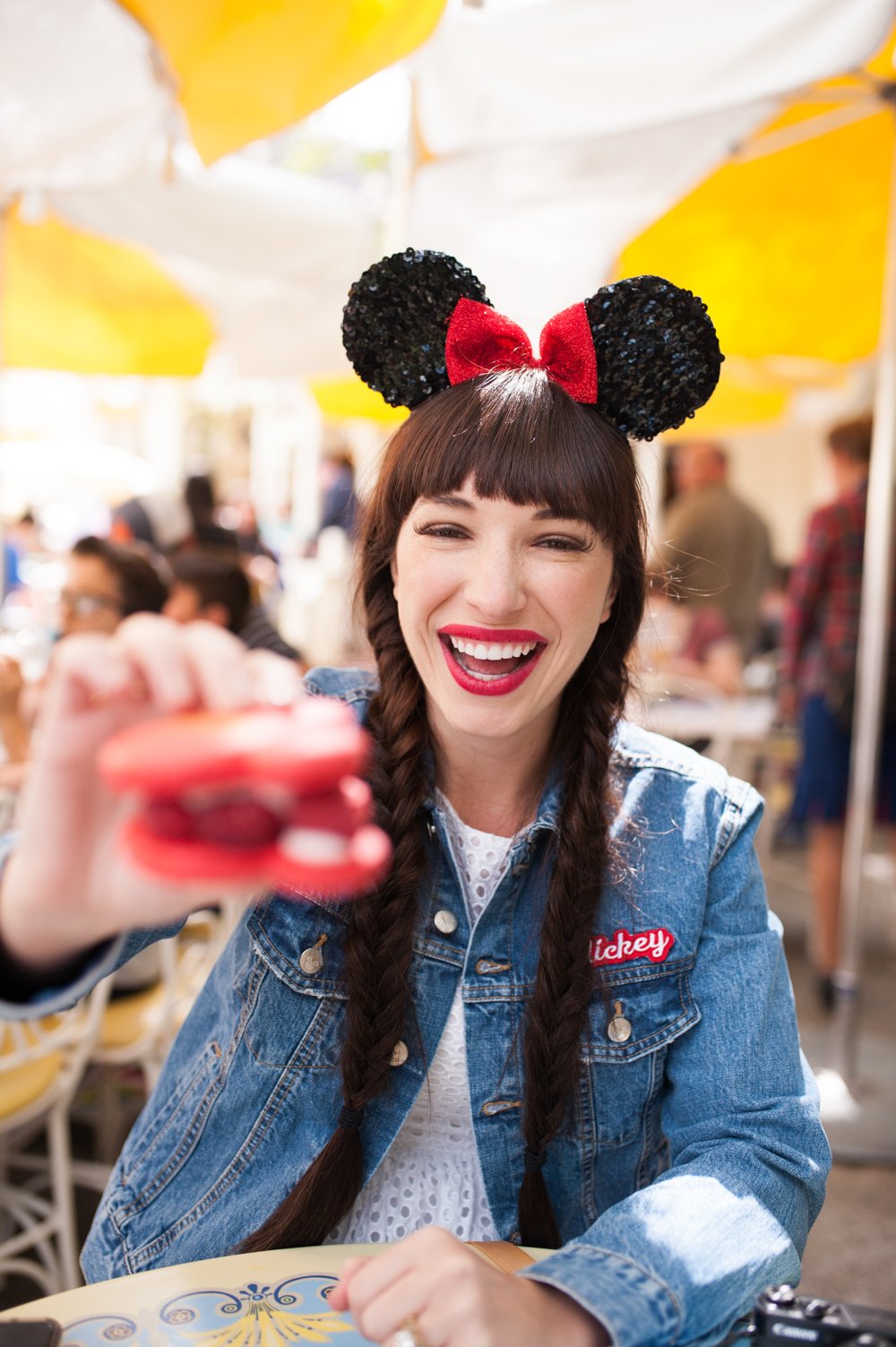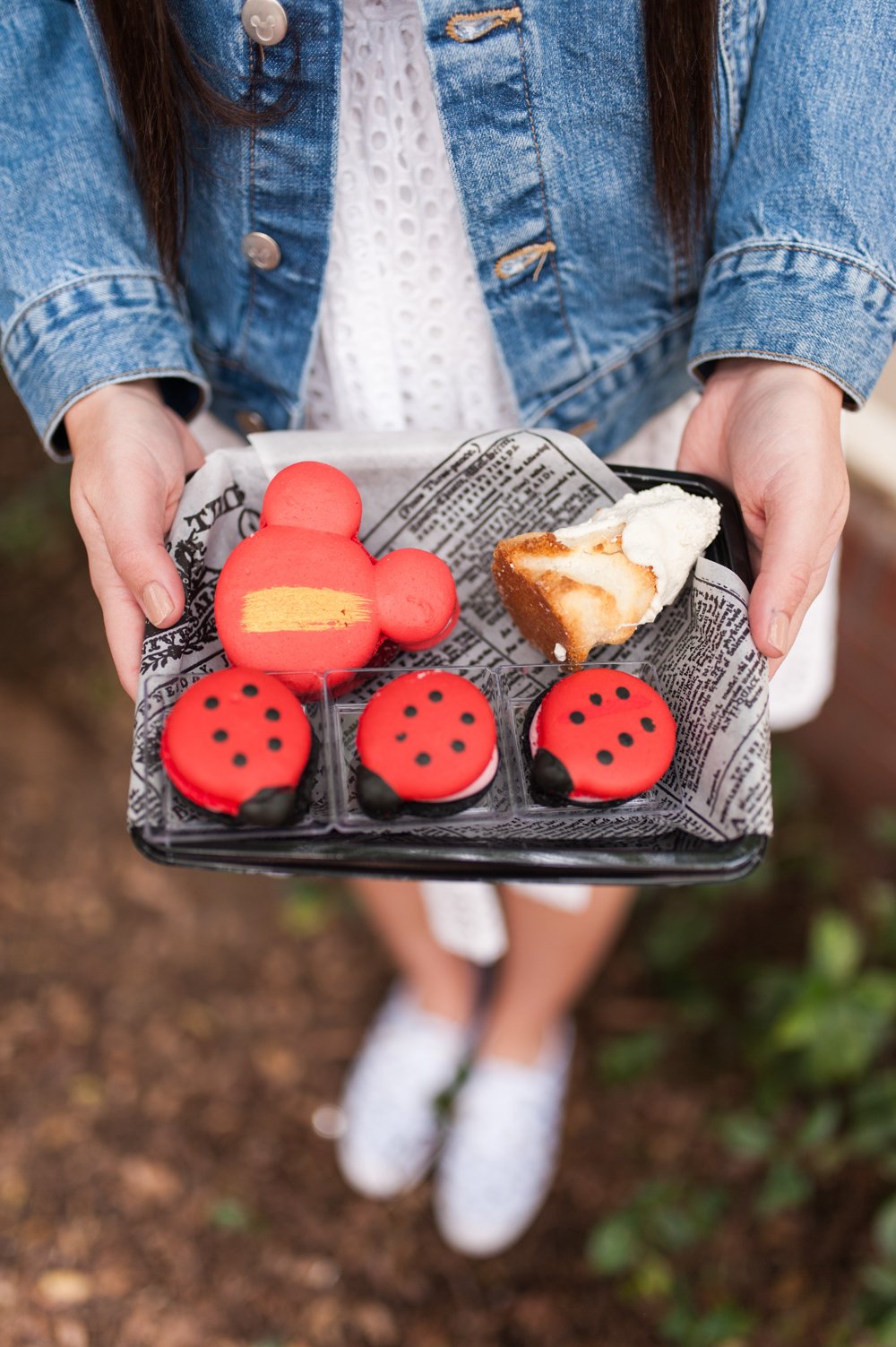 Holly Jolly Bakery
The Holly Jolly Bakery is always one of my favorite spots to grab a quick bite to eat. Not only is the food super tasty, the treats are off the chart awesome! If you have not tried a Raspberry Mickey Macaron, or a Matterhorn macaroon, they are a must! Two of my all time favorite treats from the park I can not miss!
McKenzie is a professional photographer that specializes in weddings. She is super fun to be around because of her awesome personality, but it sure was awesome having her around wanting to take pictures to document our trip! McKenzie has started doing 1 on 1 photography and photoshop classes so if you have ever wanted to learn how to navigate either you can find her contact info here.
Mint Julep Bar
Currently the Pirates 50th Anniversary celebration is going on at the park. To celebrate you can find Golden Churros at the churro cart in front of the Haunted Mansion. At the Mint Julep Bar there is Lost Treasure Gold Mickey Beignets and Jolly Roger Punch. The Golden Churro and Lost Treasure Beignets are amazing! A MUST EAT!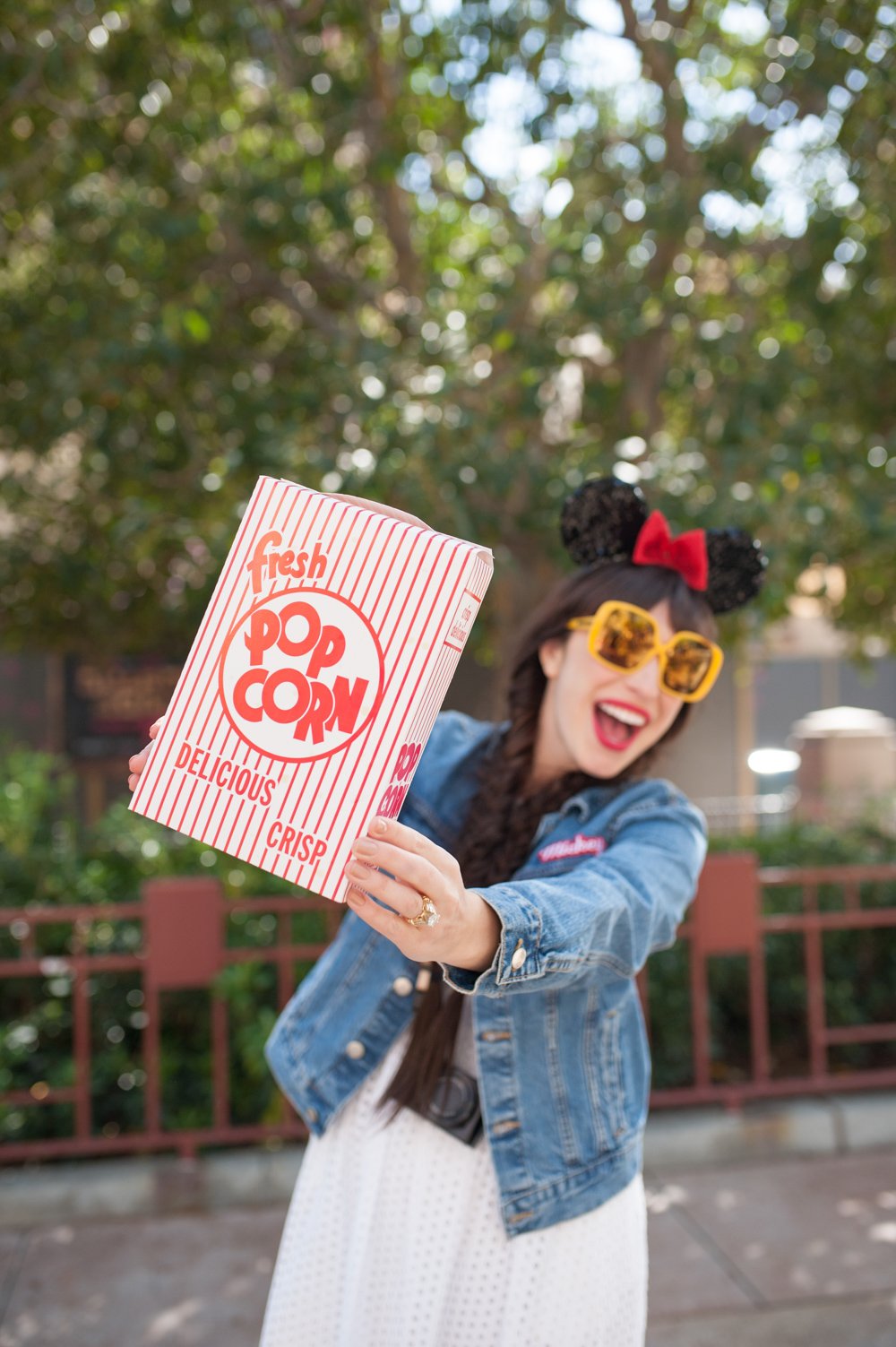 The Popcorn
We got to see Frozen at the Hyperion Theater for the first time! Oh my goodness, it was AMAZING! We tried to see the show 3 times and the 3rd time was the charm. We had to get to the show one hour and twenty minutes before it started, but the waiting time went by fast.
You can bring treats into the show so of course we had to get some tasty popcorn! Popcorn is always delicious but of course Disneyland popcorn is extra magical.
California Adventure Food and Wine Festival
The California Adventure Food and Wine Festival is going on till April 16th 2017. They did this around Christmas time here and I was so glad they brought it back again. This time they had a Sip and Savor pass for annual Disneyland passholders which was awesome! It was $45 and came with 8 passes to use for any food or drinks you wanted at the outdoor Kitchens for the festival. Mckenzie and I shared one and it was plenty for the two of us to split items and try lots of tasty foods. If you have the Sip and Savor pass, at each stop you get an item they give you a fun colored button to put on your lanyard. I hope they keep the Sip and Savor passes around for next year because I loved them!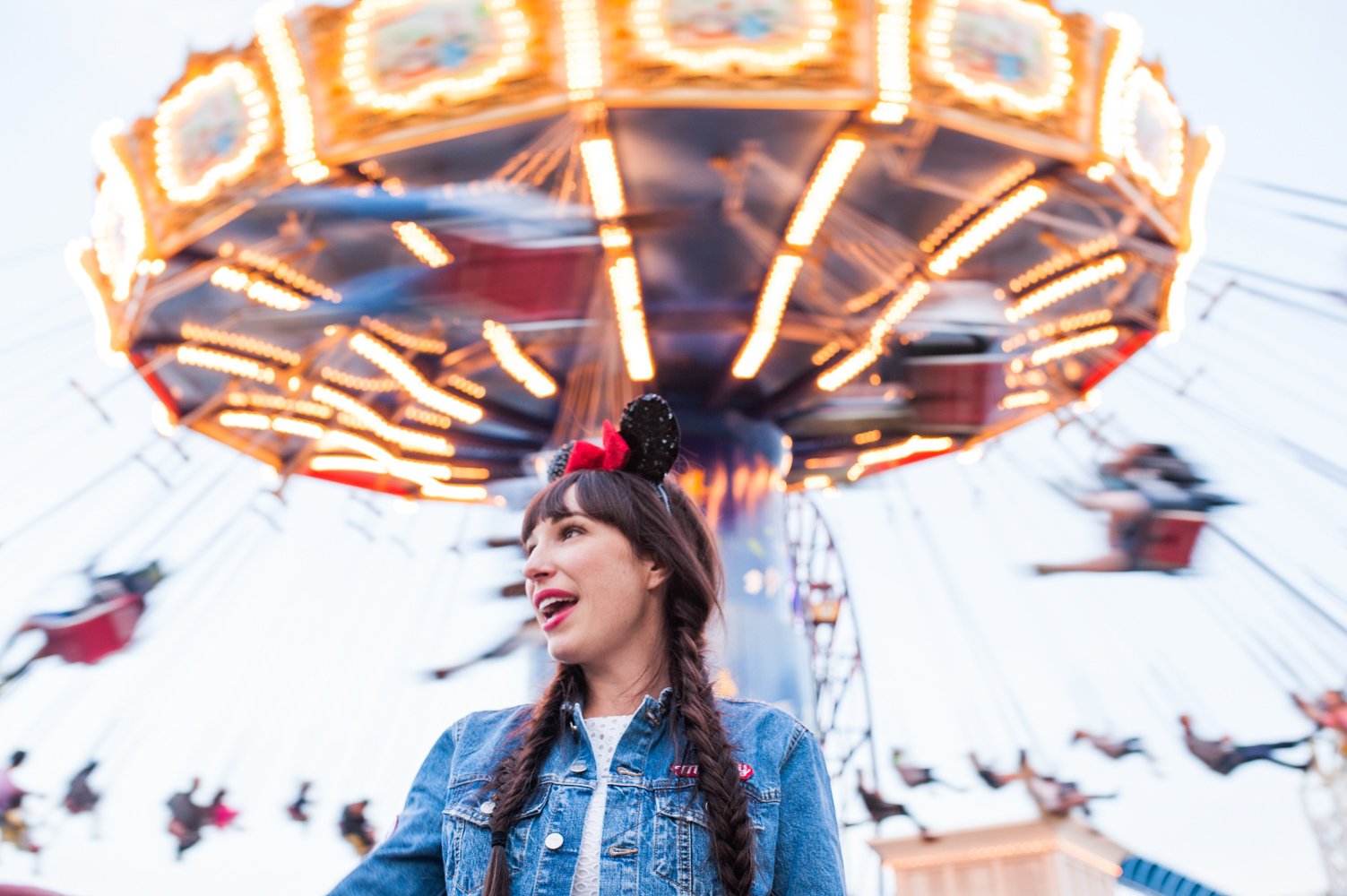 Silly Symphony Swings
Silly Symphony Swings are always fun but at sunset time it is magical! When you see the park go from day to night, it is fantastic!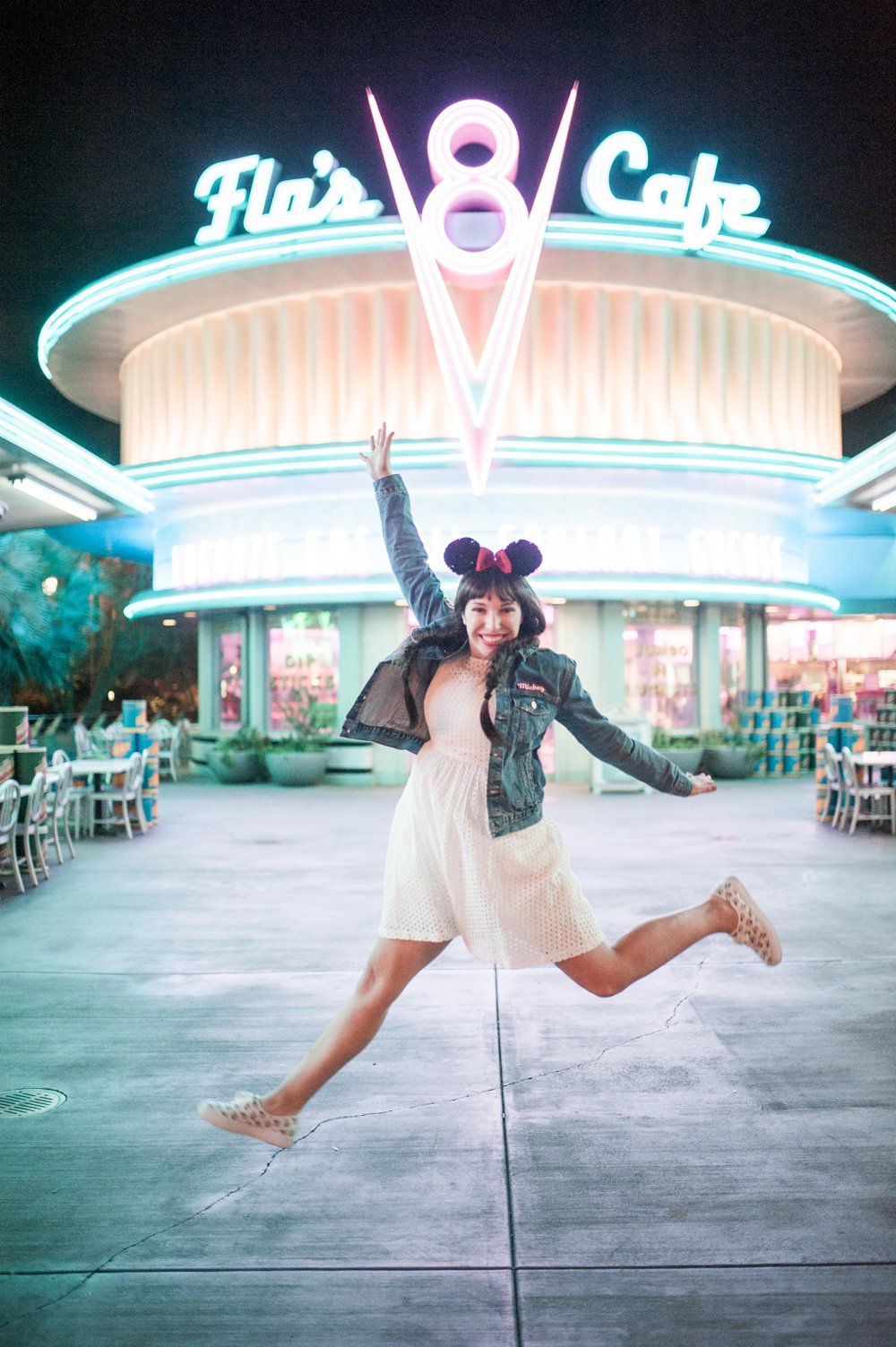 Cars Land at Night
If you hang around Cars Land when the park closes you can snag pictures with out anyone in them! Its also super fun to feel like you are the only one at the park!
Outfit Details
Mickey Denim Jacket: Zara | Dress: Donna Morgan | Minnie Sneakers: Keds | Lipstick: Mac- RubyWoo | Minnie Ears: Disney Park | Sunglasses: Karen Walker | Backpack: LongChamp


Dresses
Spring