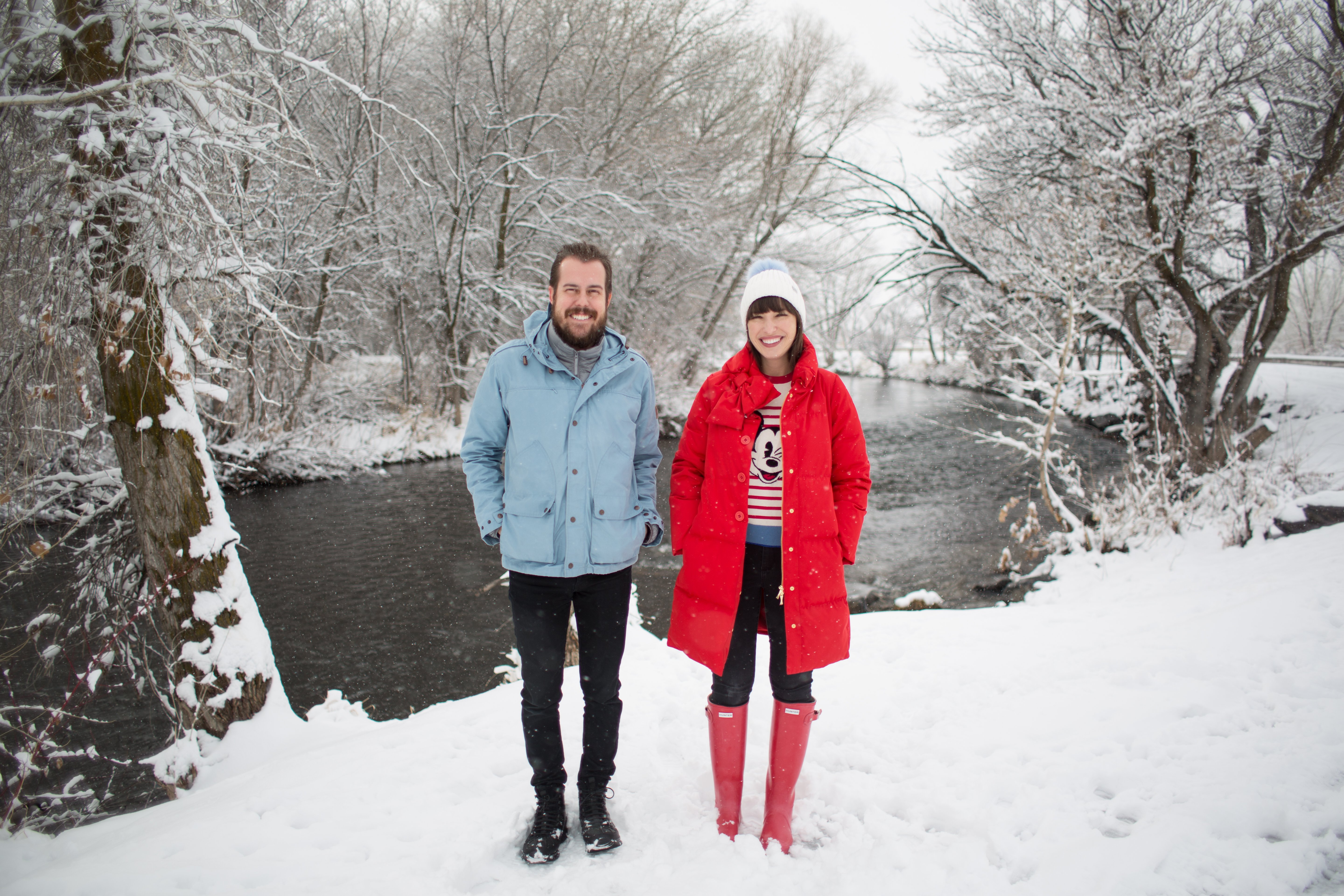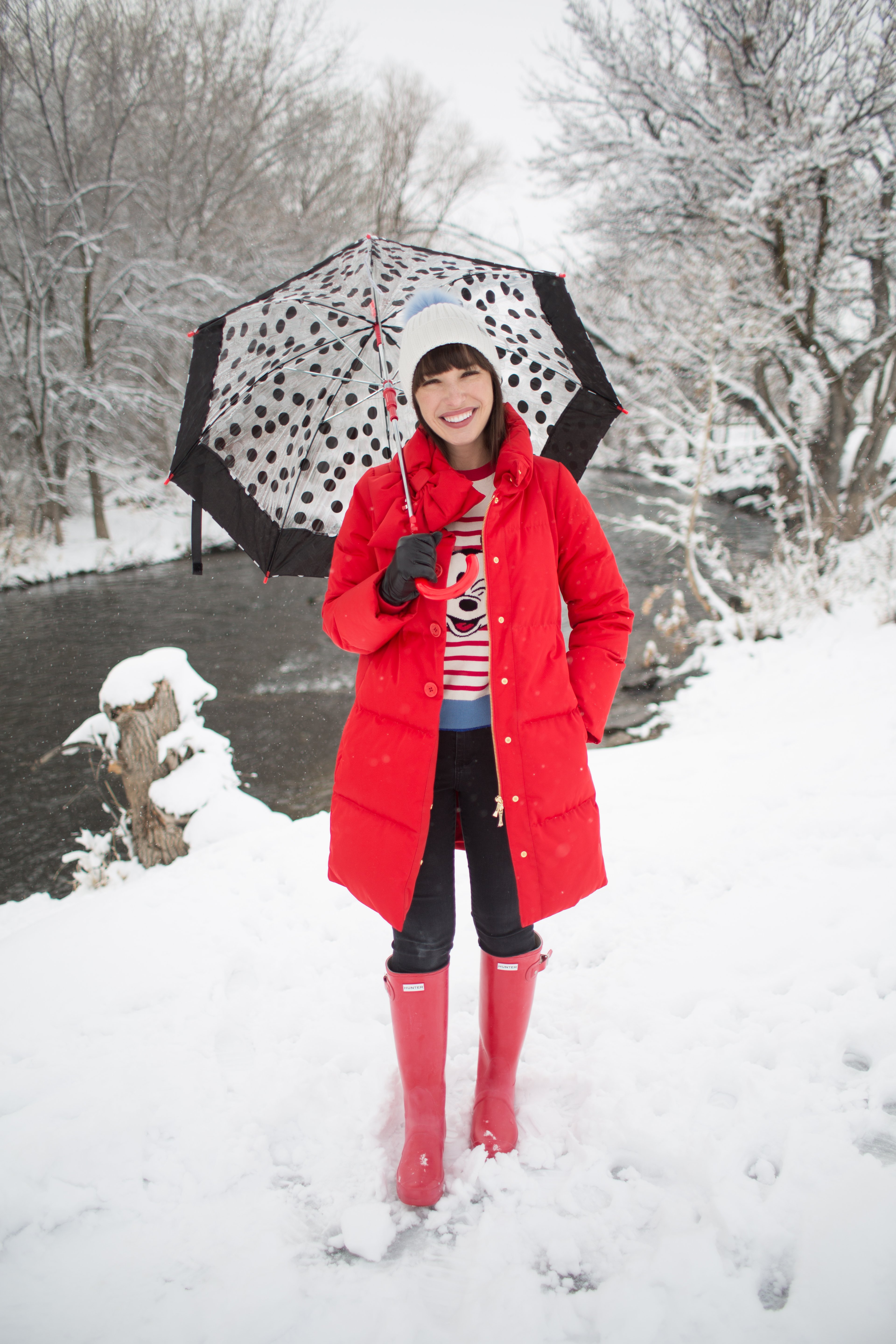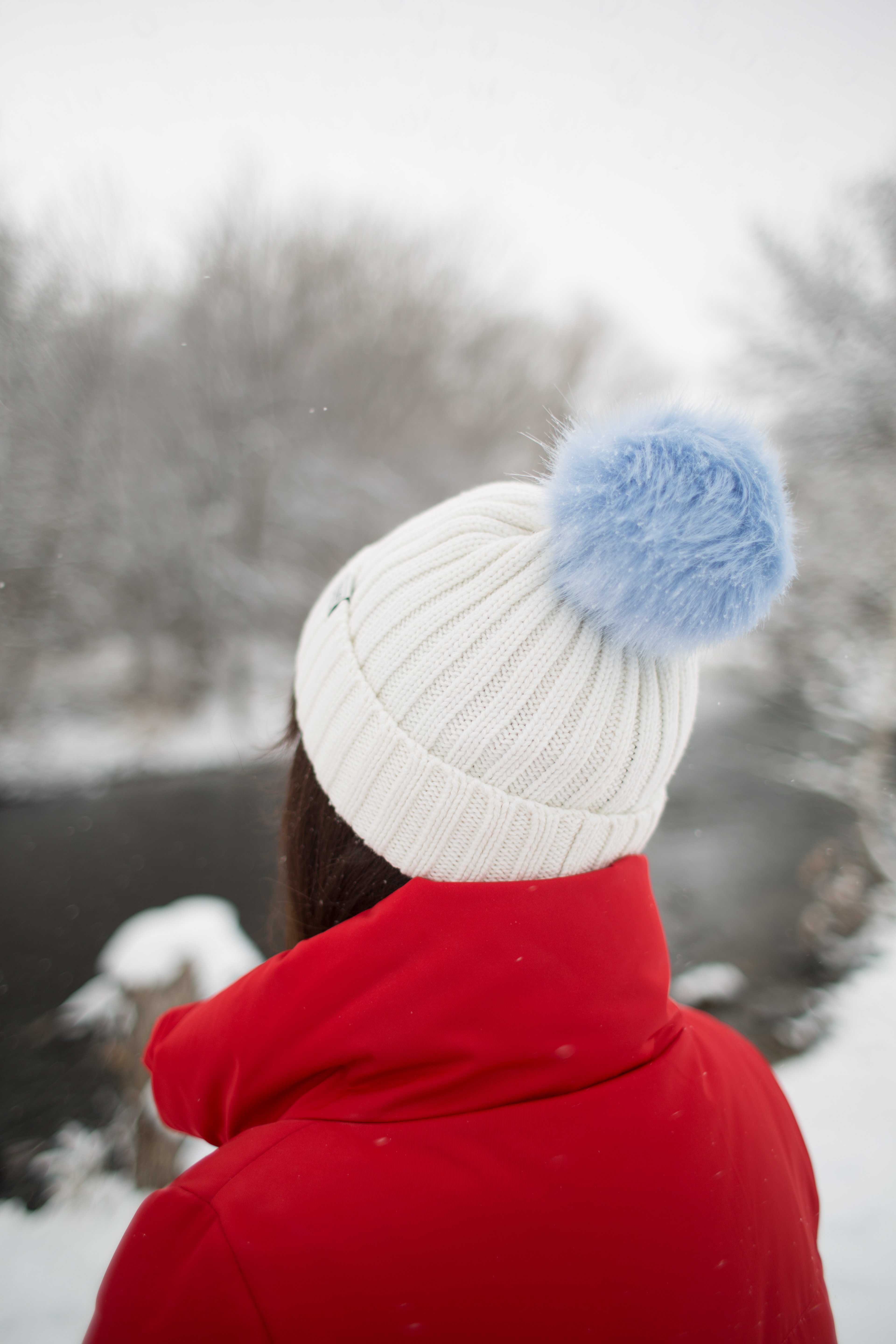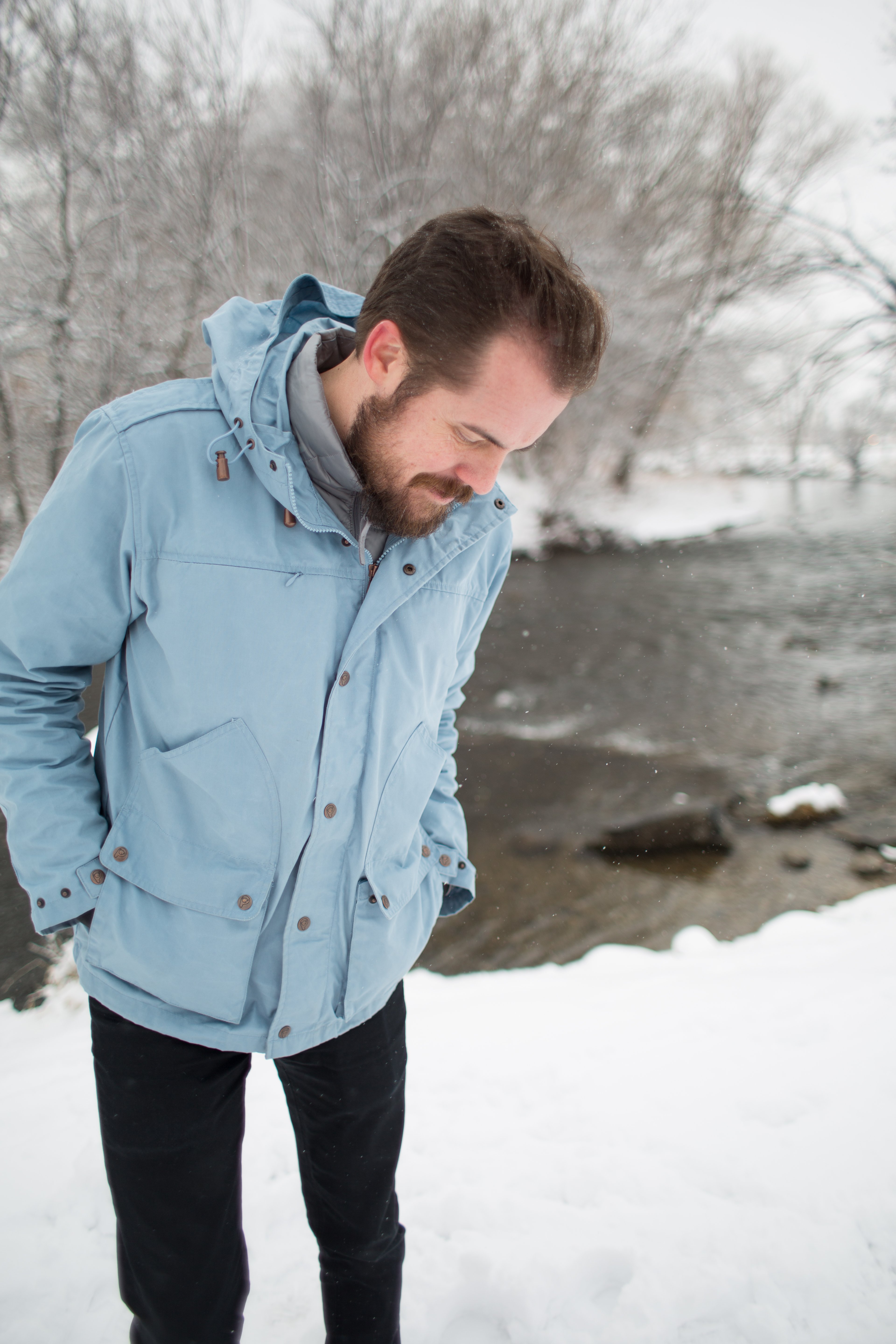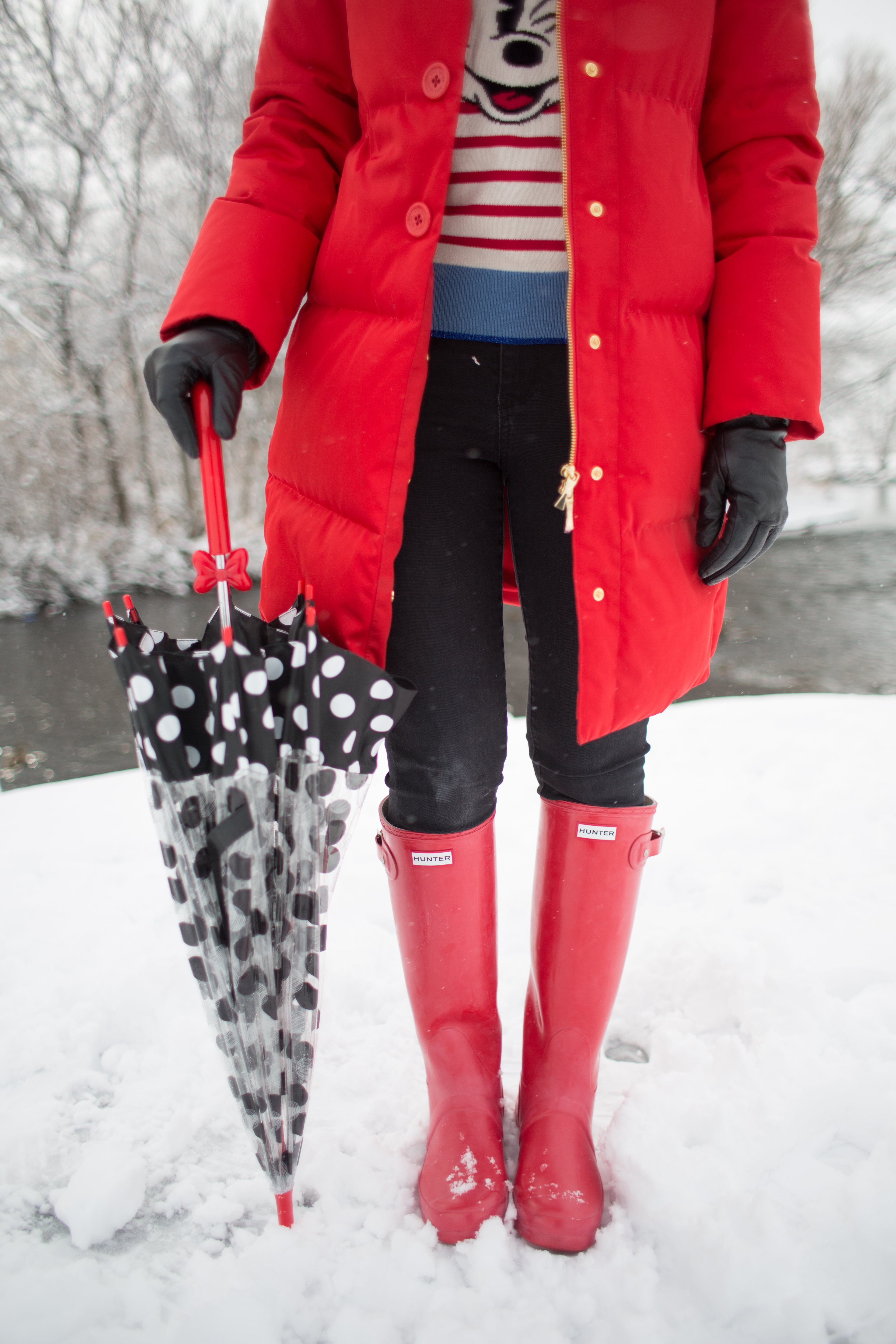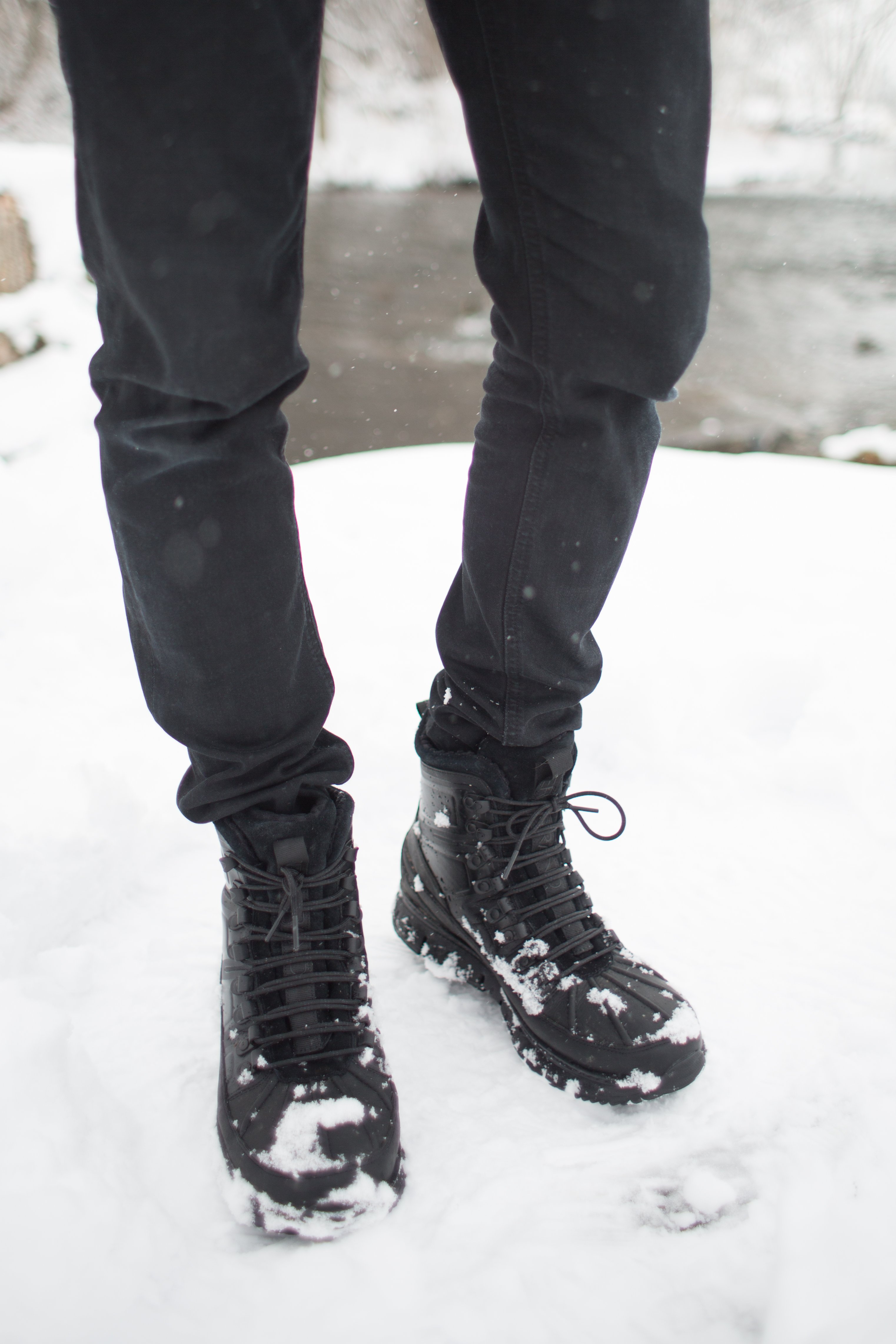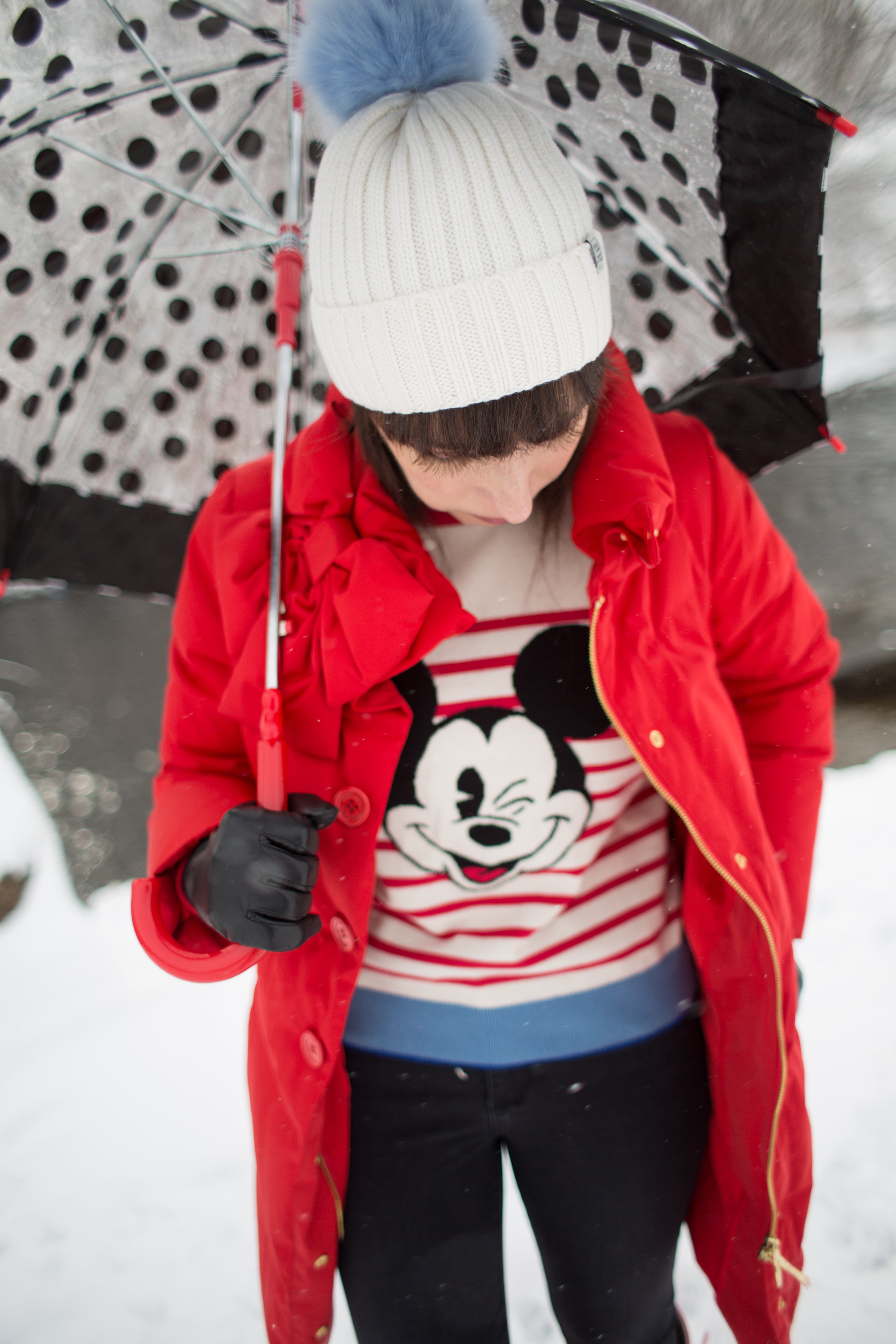 HER LOOK
Umbrella: Shop Disney | Beanie: Joules | Coat: Kate Spade | Mickey Sweater: Cath Kidson | Pants: Mott and Bow | Boots: Hunter Boots | Gloves: Target
HIS LOOK
Blue Coat: Penfield | Inside Coat: Uniqlo | Pants: All Saints | Boots: Cole Haan | Gloves: Banana Republic

Happy National Polka Dot Day!!!!!  If anyone knows how to Rock The Dots…it's Minnie Mouse!  She has always been a style idol of mine!  She really makes any outfit look so cute!  Minnie was my outfit inspiration for today!
Shop Disney was so kind and sent this darling umbrella to help celebrate National Polka Dot day.  I was so excited to use it on Saturday when we had a giant snow fall!  We went for a walk around the river in the snow.  Surprisingly, we weren't the only ones out there on a walk.  I think everyone was so excited there was finally a big snow storm!  Wahoo!
If you haven't got dressed for the day yet, add some polka dots into your outfit to celebrate and Rock The Dots!  Thanks for stopping by today!
Polka Dots
Shop Disney
Snow