Jake and I got to go on a fun adventure swimming with Manatees!  Last time we were in Florida, Jake really wanted to do this and we didn't get a chance to do it, so this time we made it happen!  This is our cute tour group for the morning!
Tour Information:
We had a friend that went on a tour with Fun 2 Dive Manatee Tours.  They had such a great experience with them, we knew exactly who to book our tour with.  We did the VIP tour because it was a smaller group size, came with tasty treats and drinks, plus pictures!
Fun 2 Dive had all the equipment for us for the dive, great tour guides that made the adventure really fun!  Plus…we saw lots of cute manatees so that was a highlight!
Tour Time
There are a couple diffrent times of day you can do the tour but we didn't the 7:30am one.  I am so glad we did because we got to see manatees roll around in their sleep, and even let out some toots in their sleep!  That was pretty funny 🙂
We would recommend booking in advance to make sure you can get a time slot for the day you want.  We saw they have sunset tours so that could be a fun option too!
Best Time of Year to Swim with Manatees
Our trip to Orlando was in mid October, which is the off season for this activity.  We saw 6 or so manatees and even saw/heard a few babies which was neat!  You could hear the manatees under water which was fun!
During the colder months of the year; November to April is the best time of the year to swim with manatees.  They migrate to the Crystal River area because it is warmer waters for them.  Because this area is a refuge for the animals, there is no doubt during this time of year you will see lots of manatees!
Even if its off season, it is worth a swim! These animals are so cute and sweet, you will love every minute of it!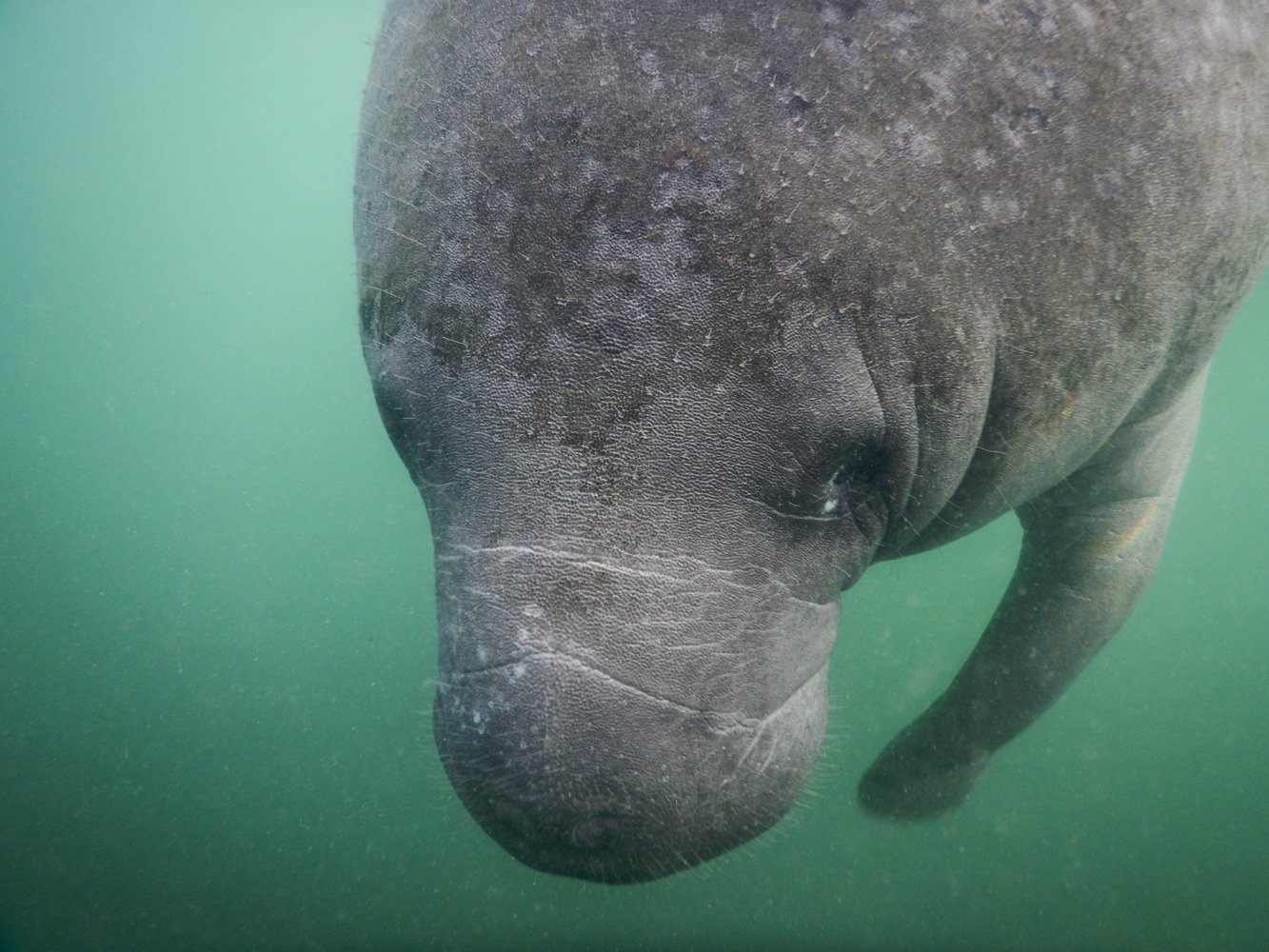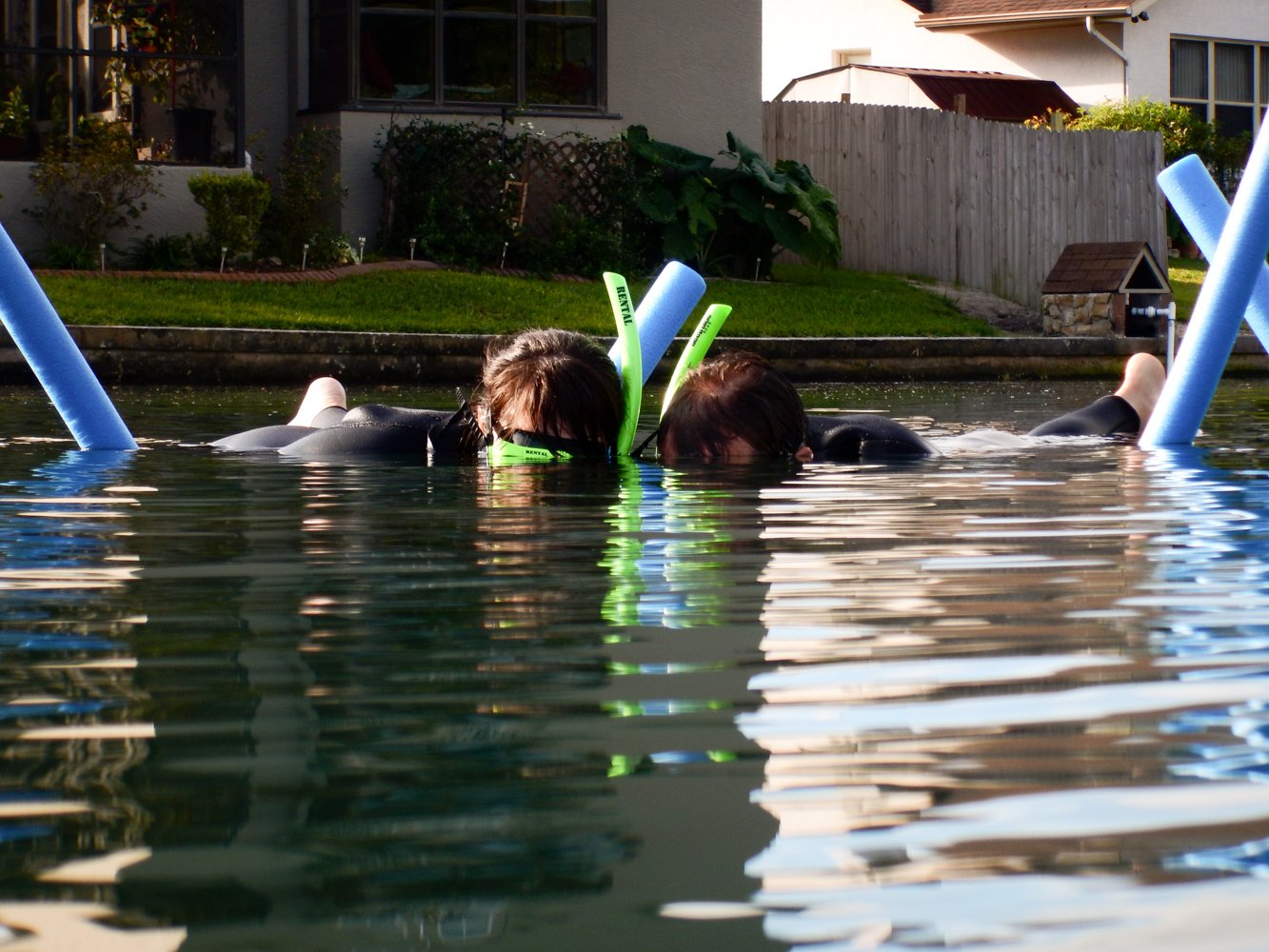 When you are out in the water you are supposed to swim very slowly and just kinda float there.  The tour gave us noodles to use which where nice to help keep still in the water and float.
Isn't this the cutest face you have ever seen?! 🙂 I love how the manatee looks like it has pretty long eyelashes! Seriously..the cutest!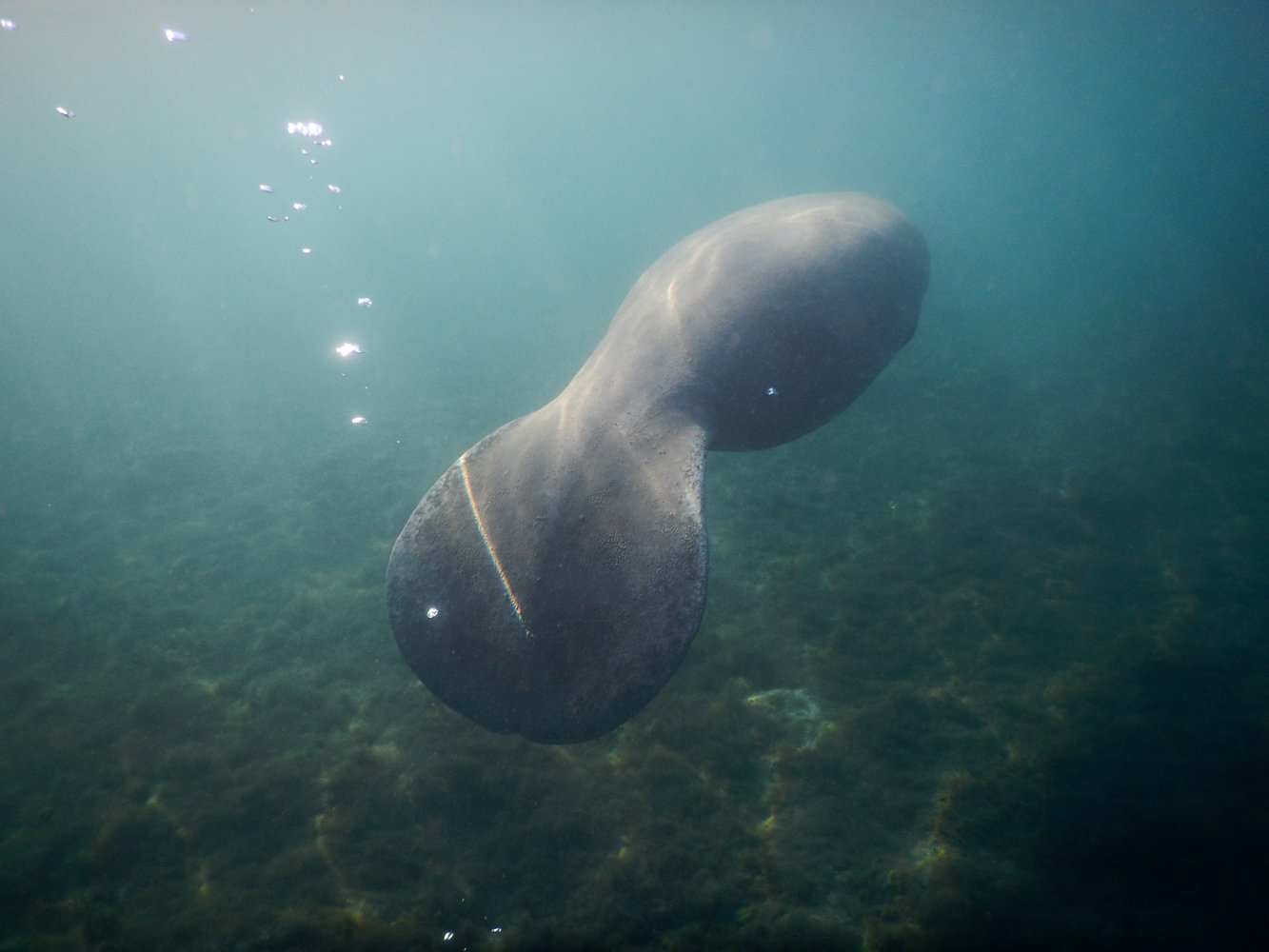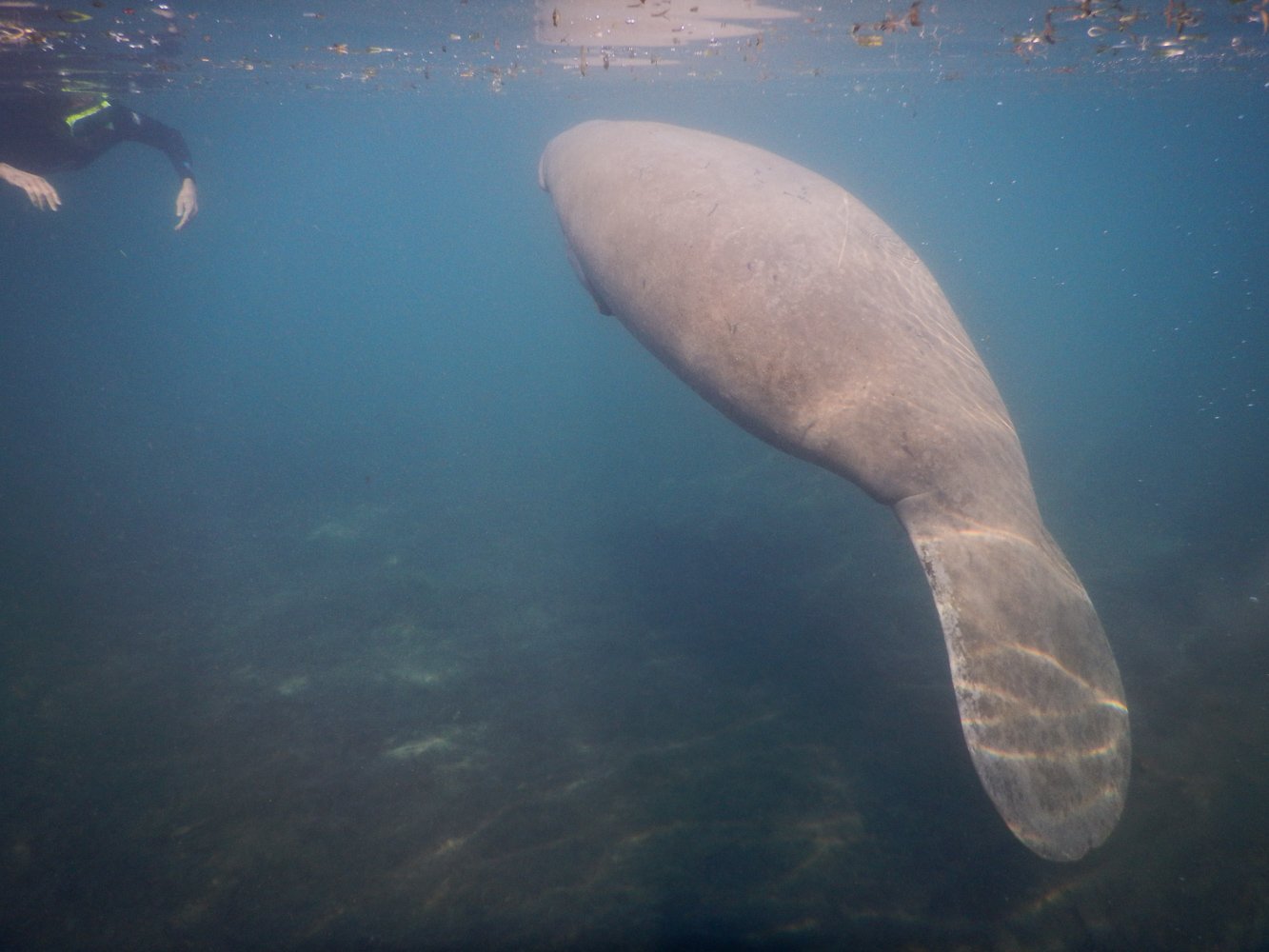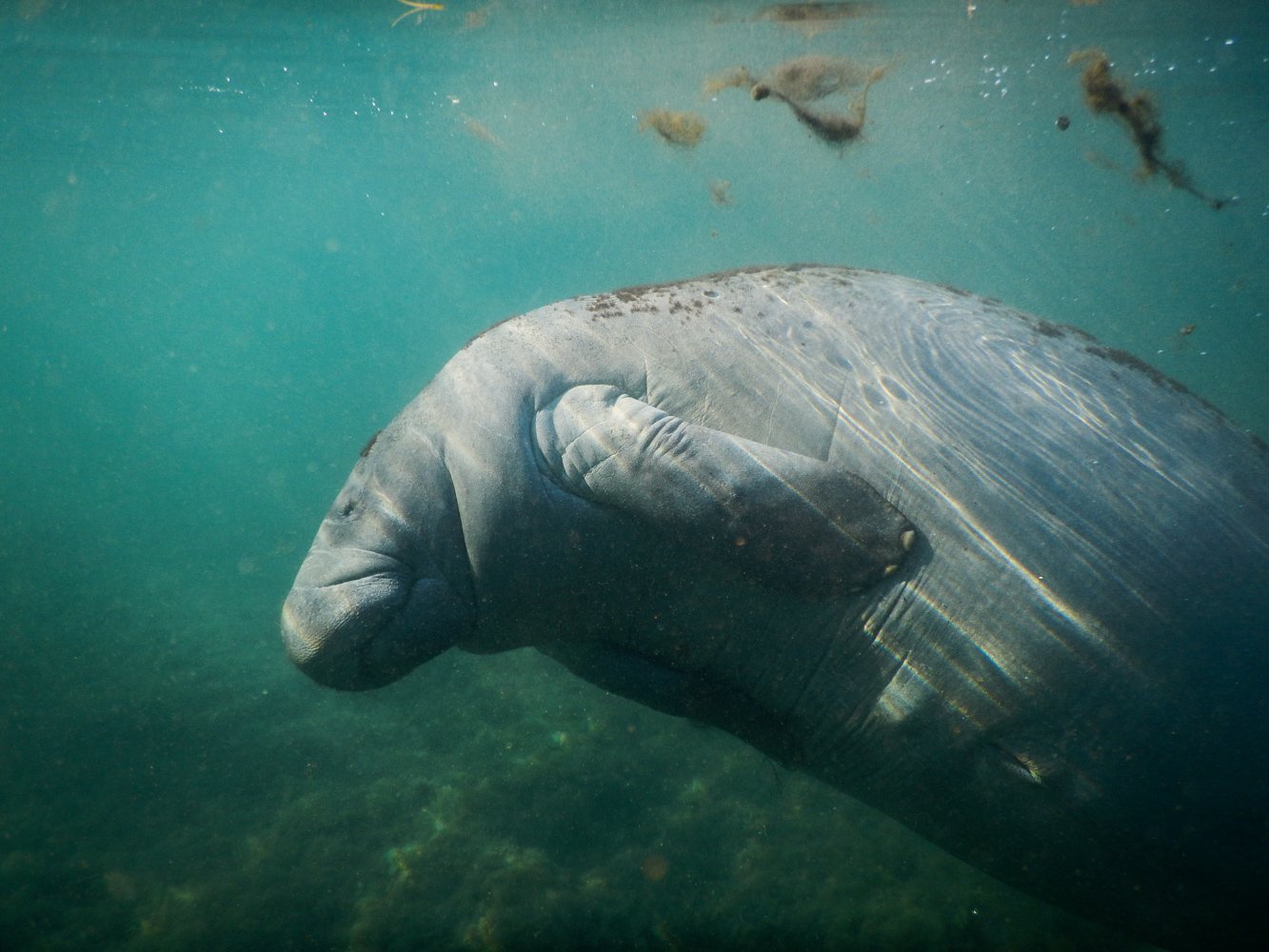 The Vlog
To see the cute manatee swim around, or hear more about our adventure; check out our vlog below!  Thanks for stopping by today! Hope you have a wonderful day 🙂
Orlando
Travel Tips