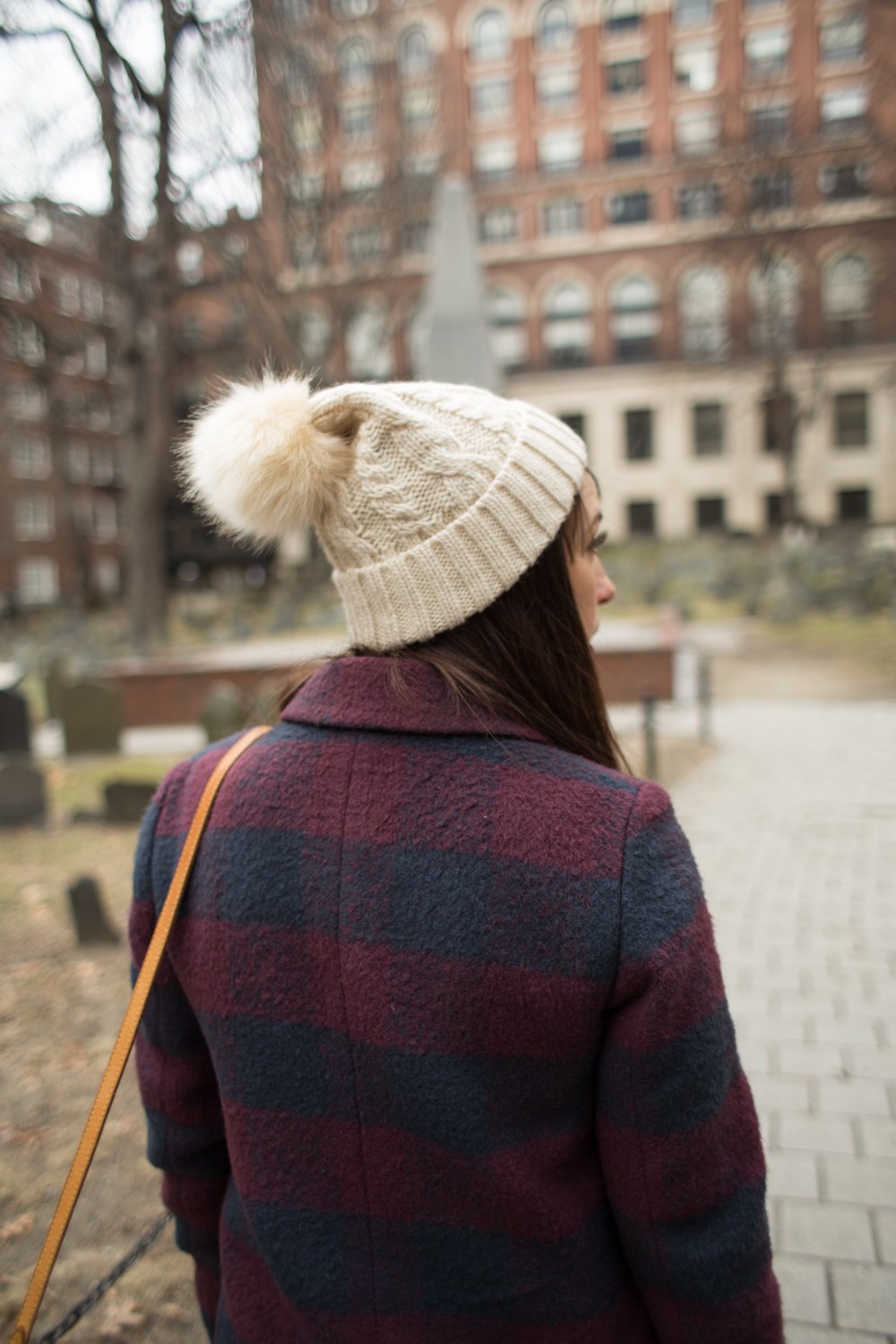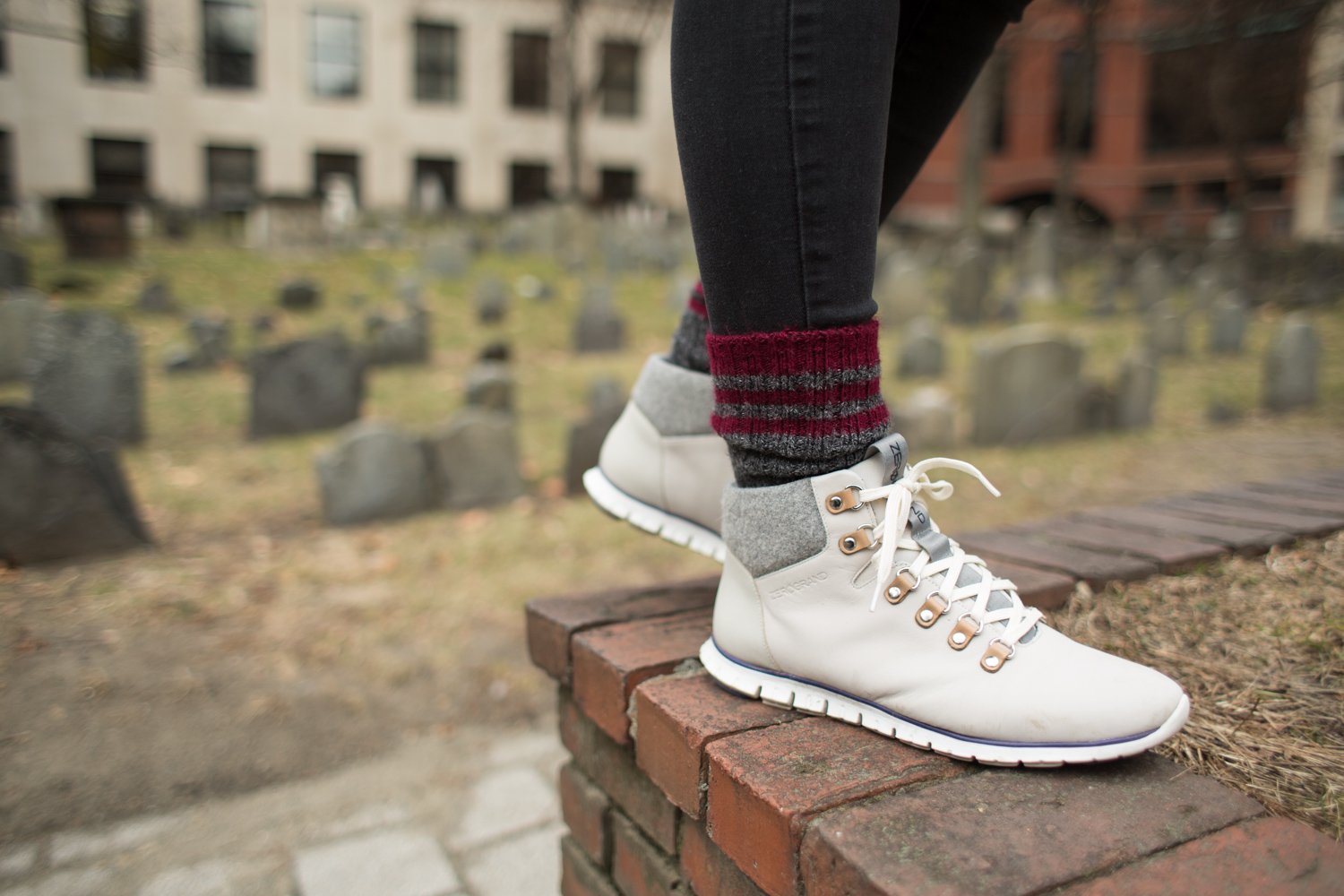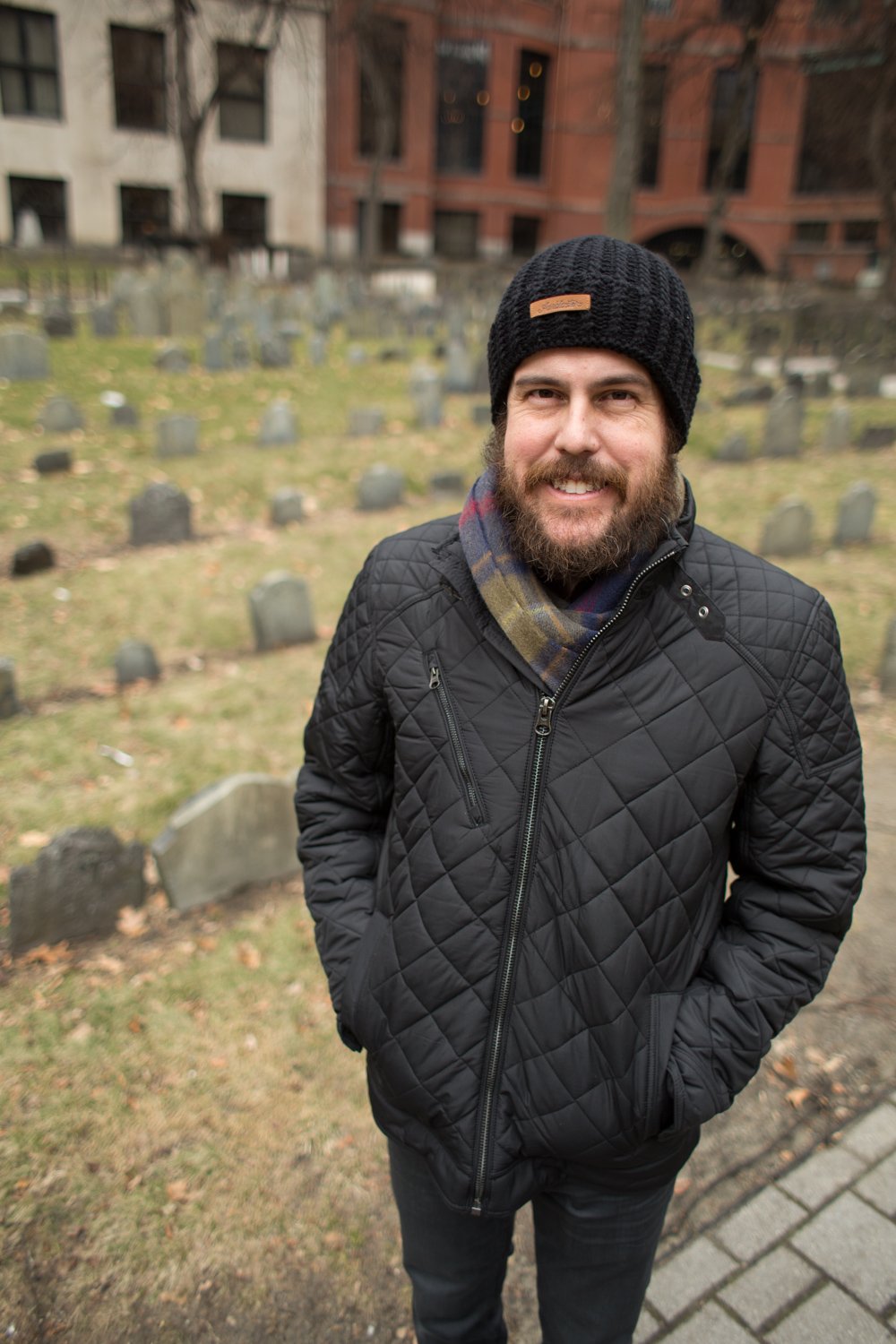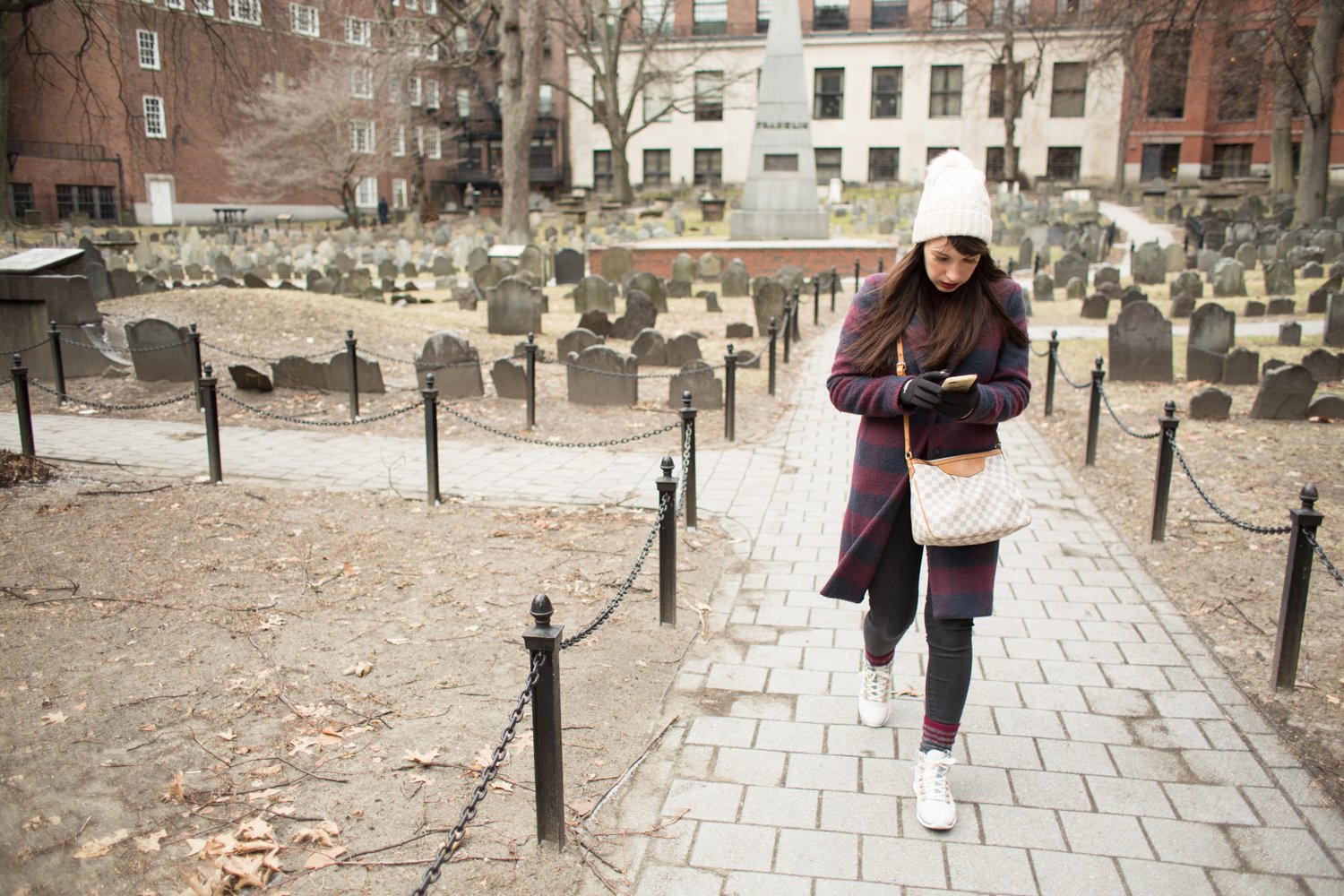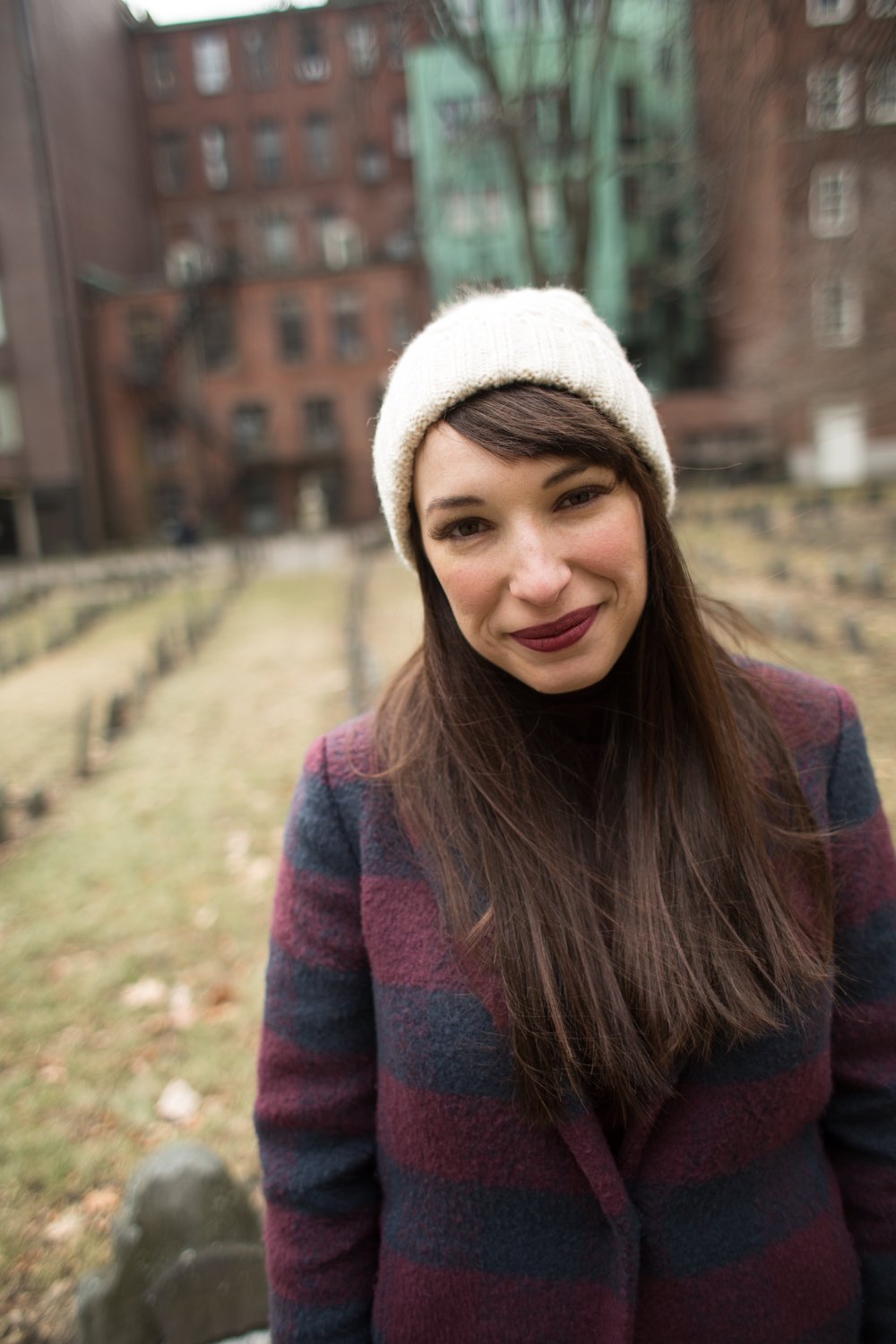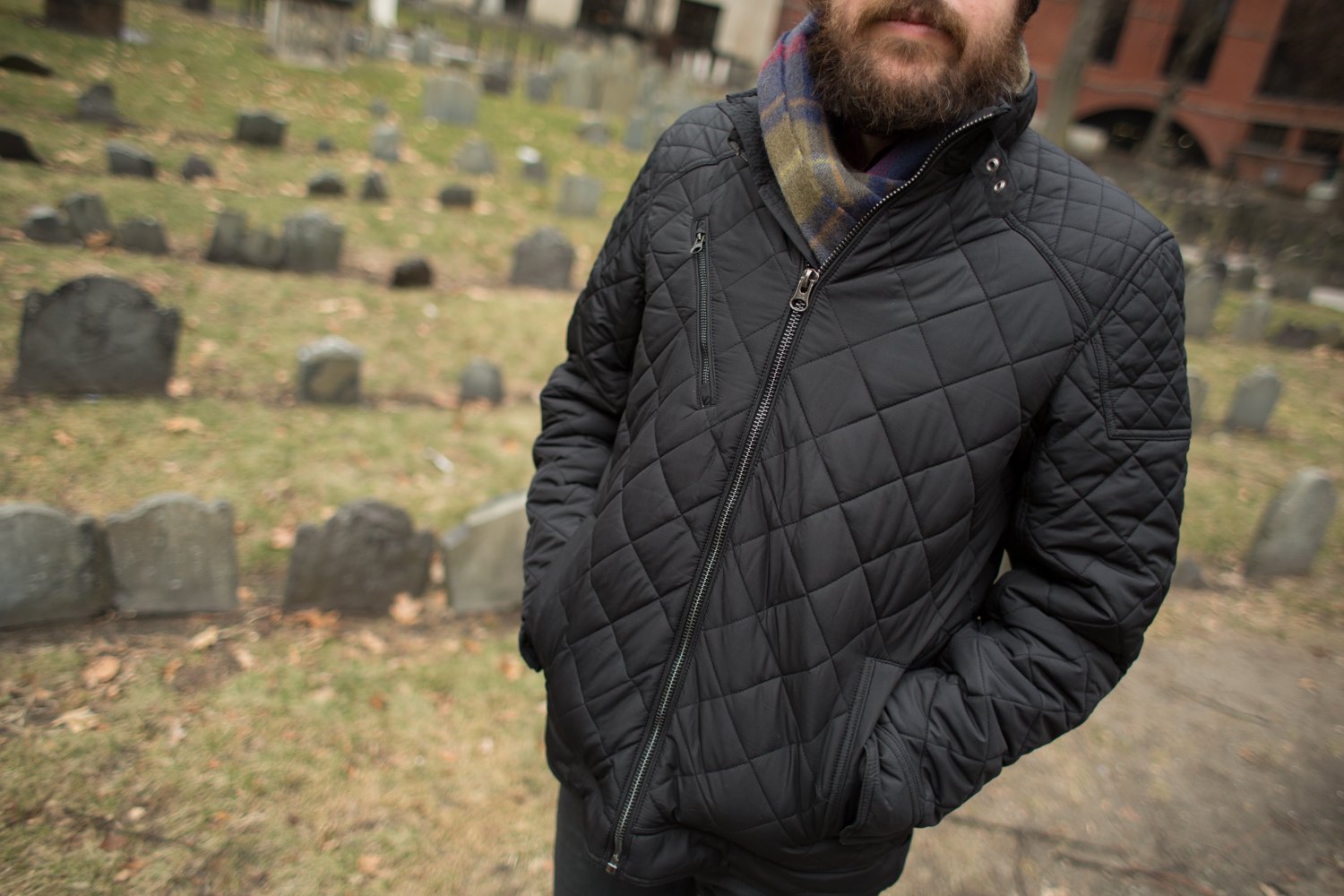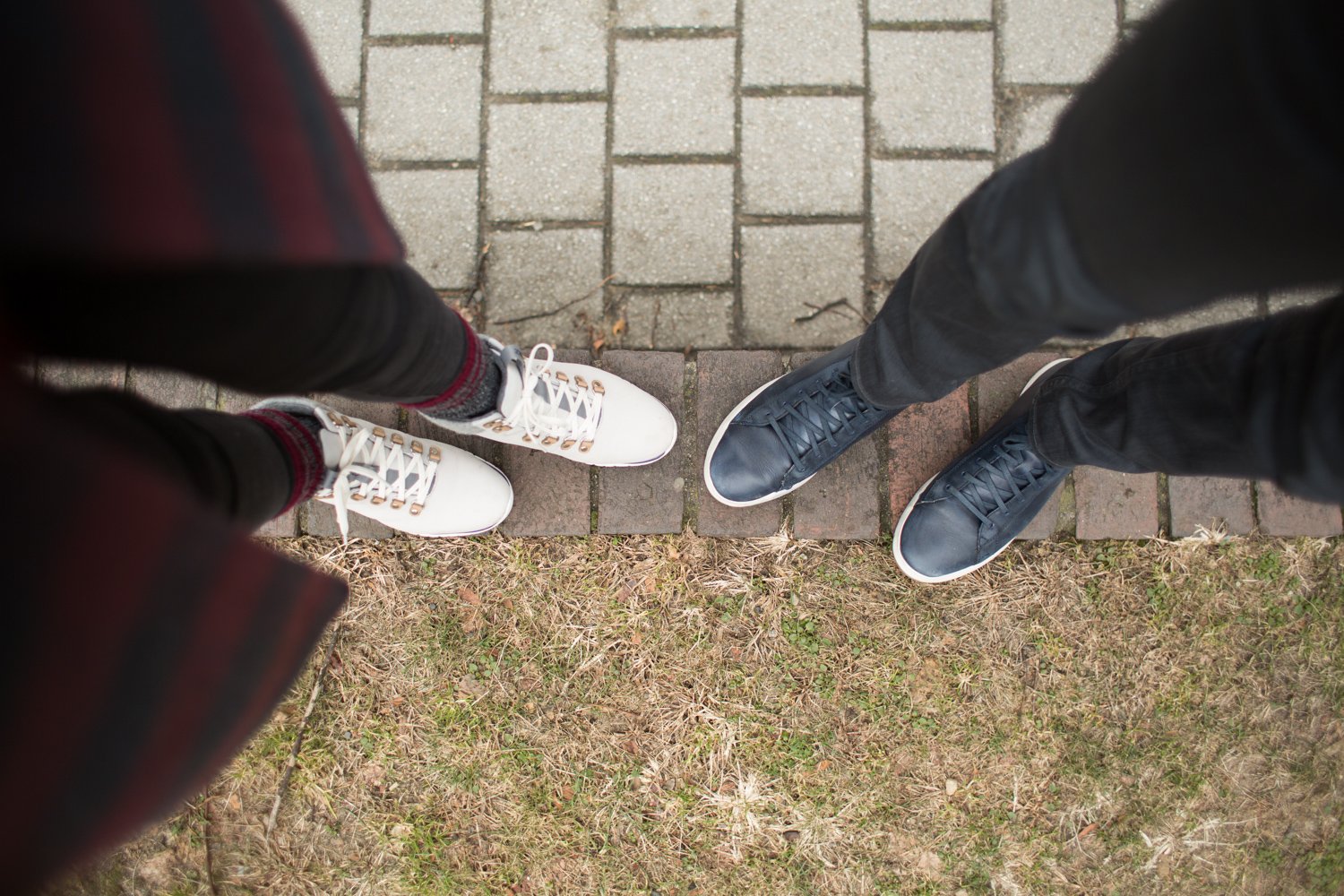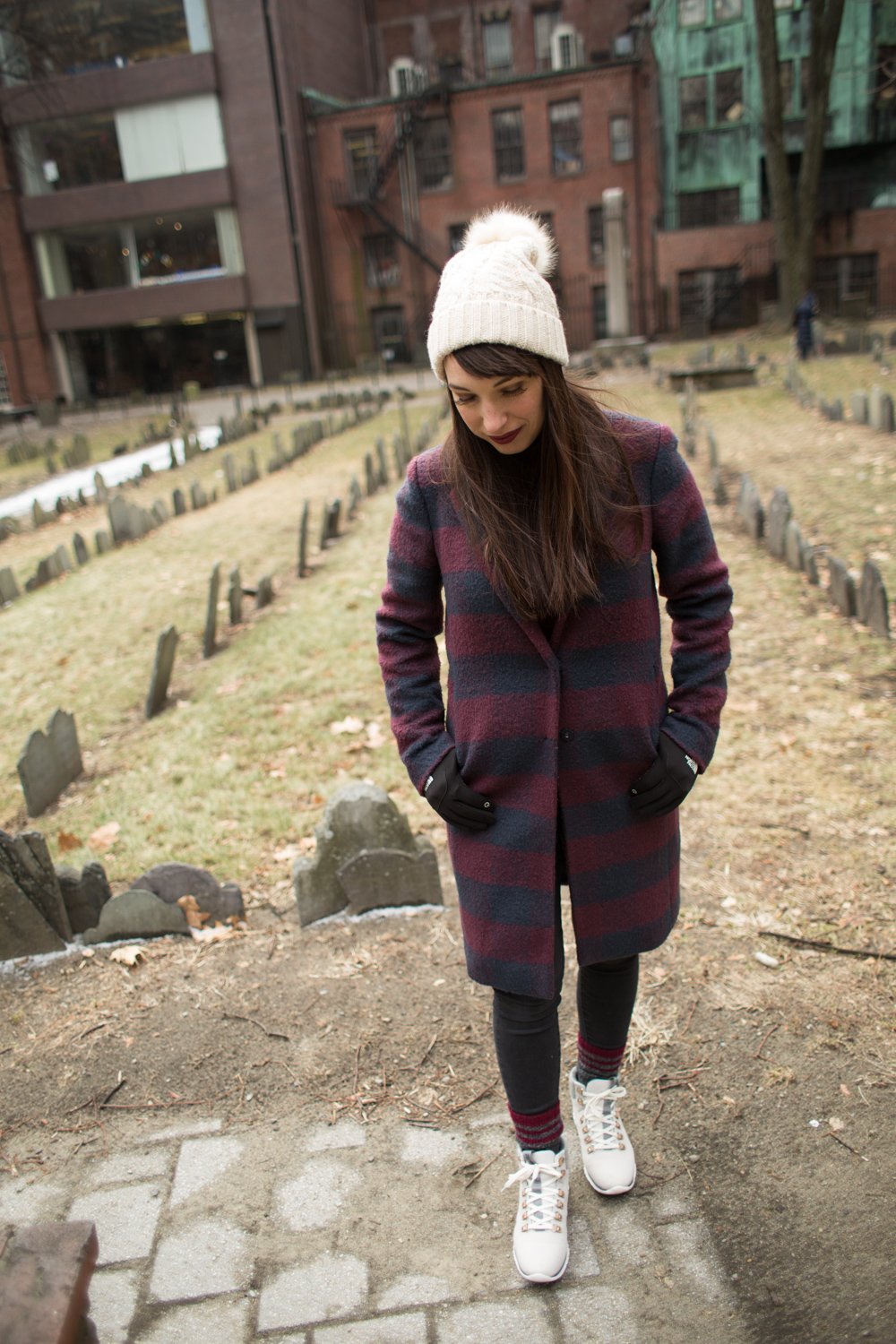 HER LOOK
Beanie: Anthorpologie | Coat: Ann Taylor | Turtleneck: Ann Taylor | Jeans: Mott and Bow | Socks: | Shoes: Cole Haan | Lipstick: Mac-Diva
HIS LOOK
Beanie: Sorel | Scarf: Joules USA | Coat: Joules USA | Shirt: Jcrew | Jeans: DSTLD | Shoes: Cole Haan

Granary Burial Ground
You can find the Granary Burial Ground is a historic graveyard along the Freedom Trail.  This is the 3rd oldest cemetery in Boston.  You can find the burial ground on Tremont street next to Park Street Church.
There are so many neat headstones here you will want to see.  This is the final resting place for many notable Revolutionary War-era patriots, including Paul Revere, the five victims of the Boston Massacre, and three signers of the Declaration of Independence: Samuel Adams, John Hancock, and Robert Treat Paine.
You can also find a large pointed stone with the name Franklin on it, where relatives as well as Benjamin Franklin's parents lay to rest.  (Benjamin Franklin is not buried here).  The cemetery has 2,345 grave-markers, but historians estimate that are as many as 5,000 people are buried there.
The Vlog
Come join us as we explore Granary Burial Ground, around Boston and the Aquarium!  We got to see the coolest 500 pound sea turtle and the cutest penguins getting fed!
Boston
Cole Haan
winter