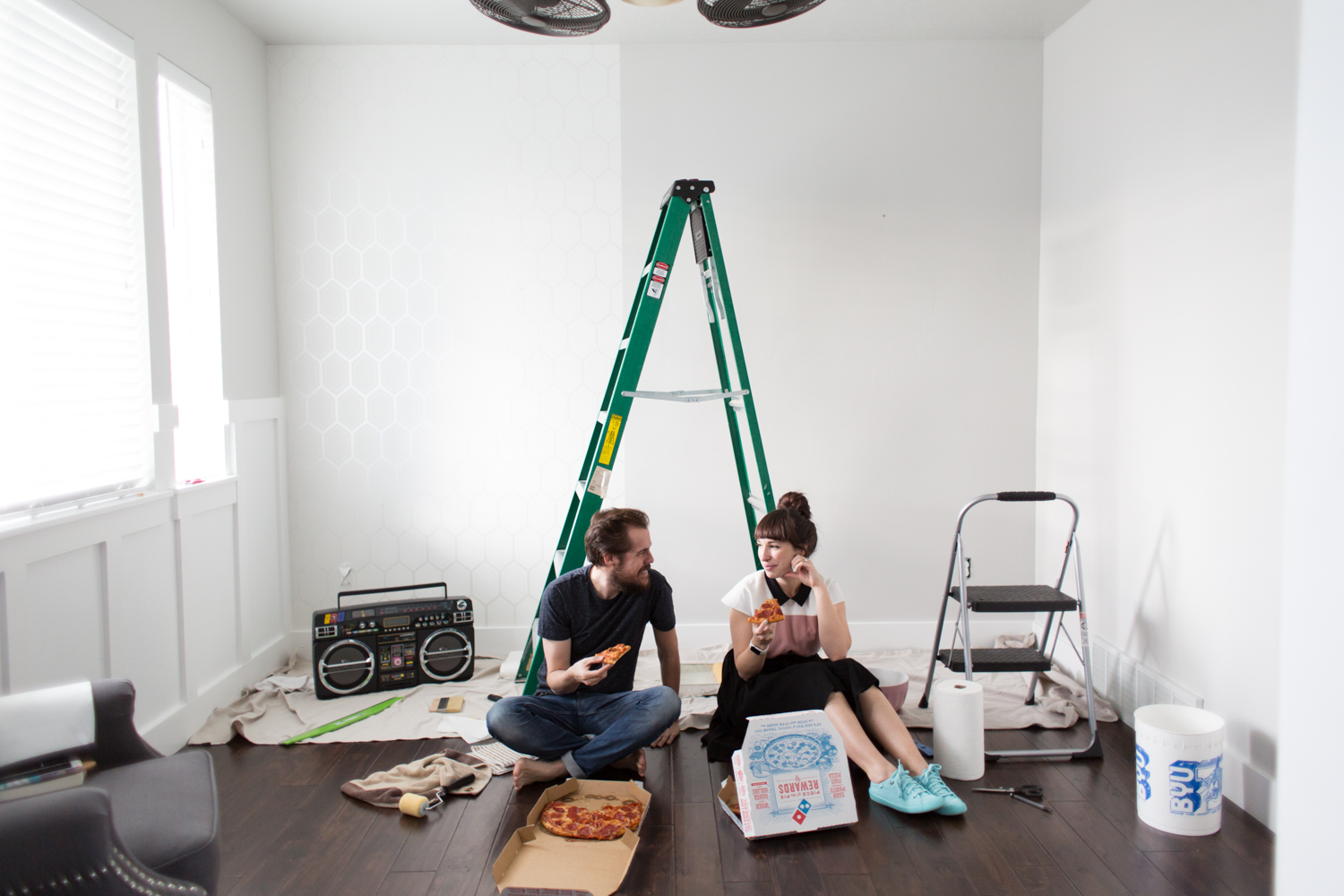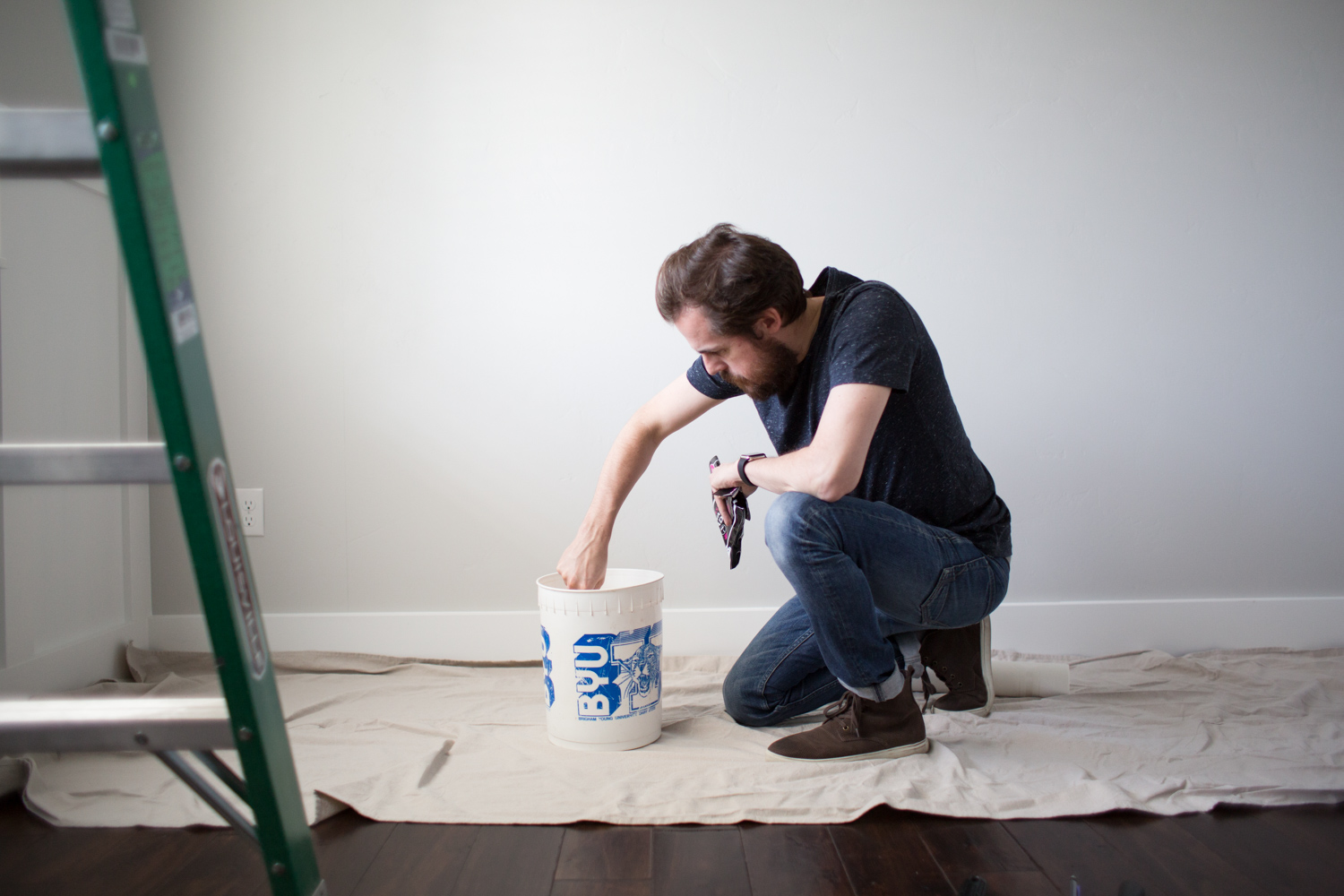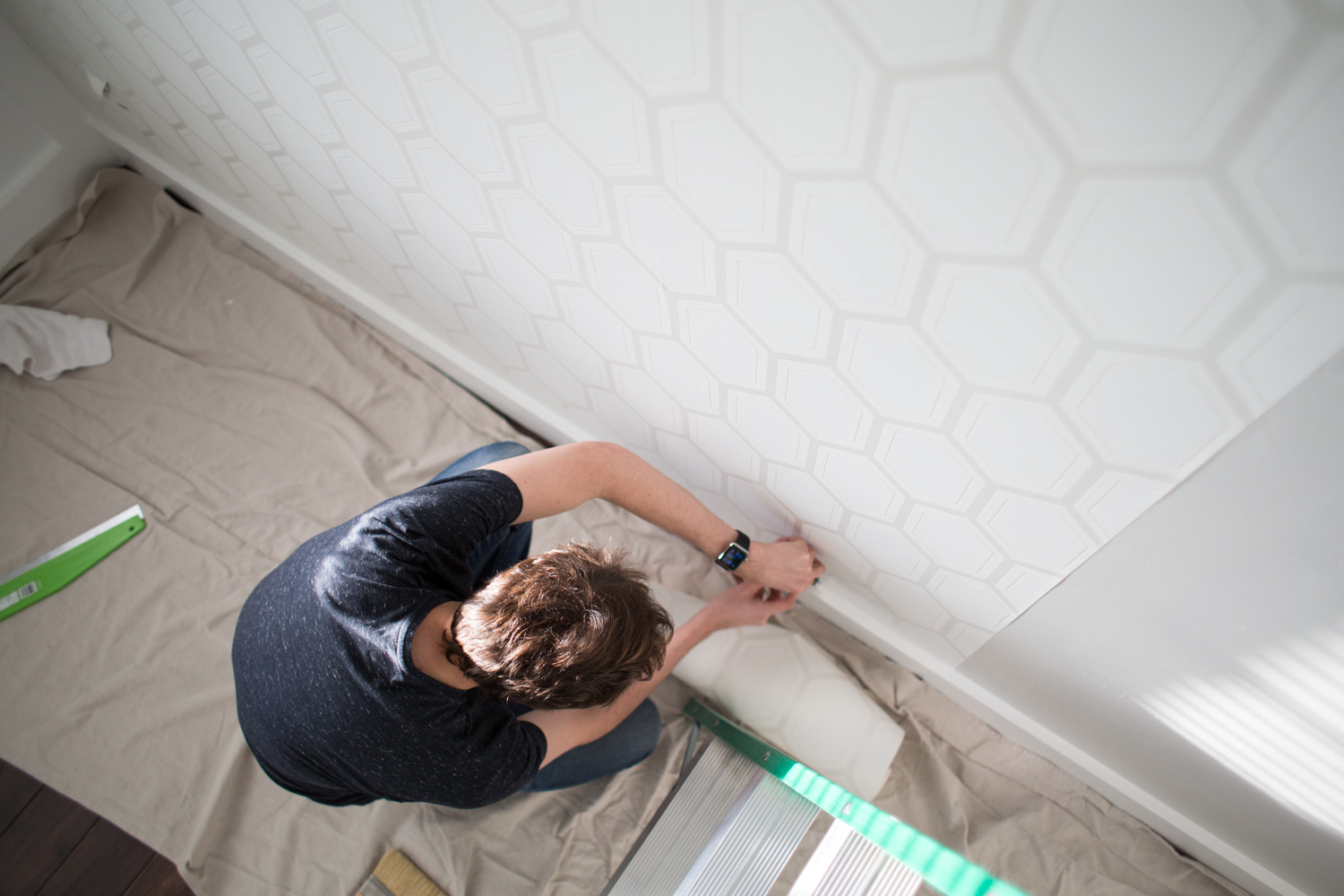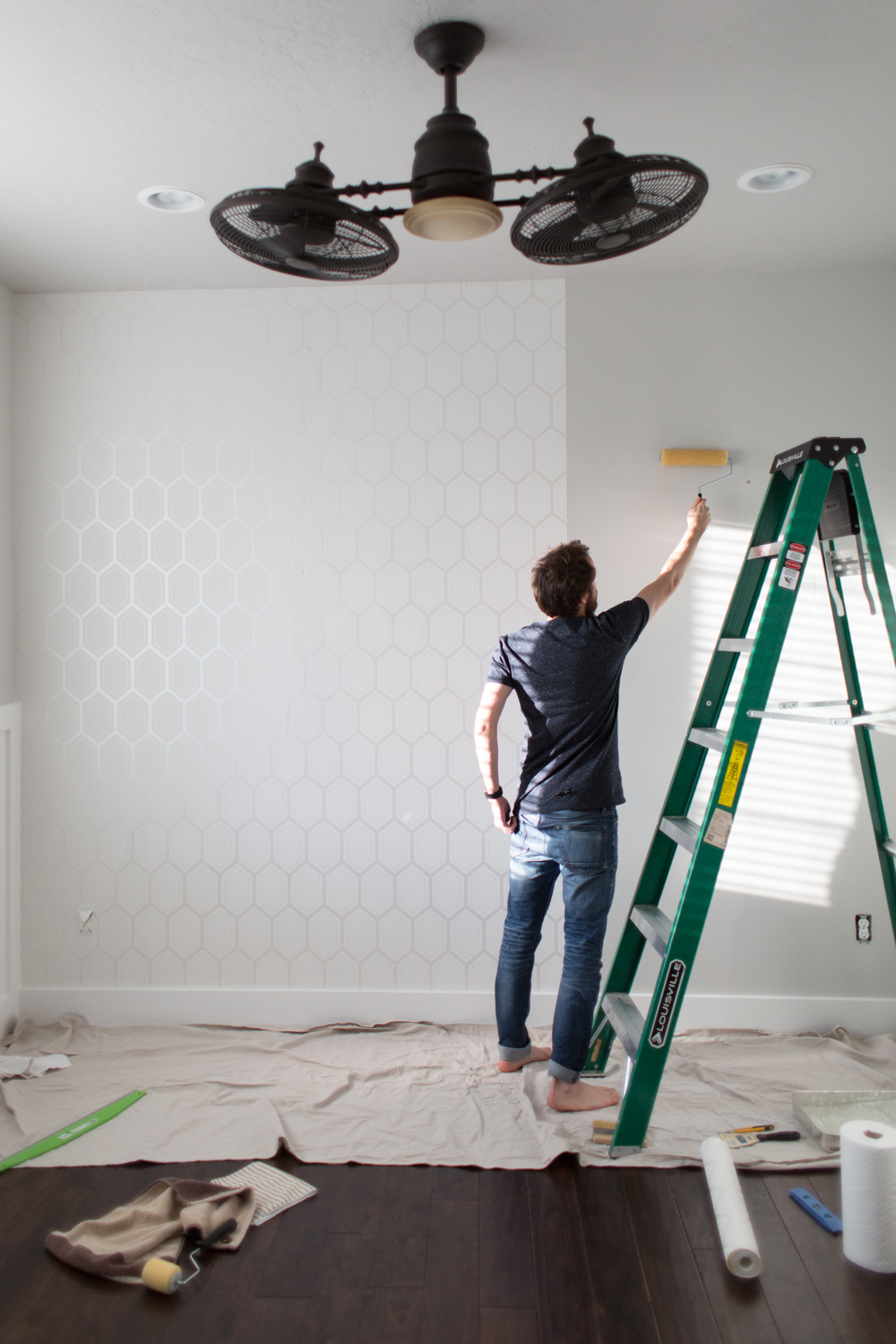 WALLPAPER
HIS LOOK
HER LOOK
Have you ever wallpapered before?! I am not going to lie… We were super intimated to start with a room in our office. After we started applying the embossed wallpaper we picked out from
Graham and Brown
, we realized it was super easy to put up, especially once we got the first roll on! 🙂 It was pretty straightforward and simple since we just had to roll the paste on the wall and then position the paper. It only took us a couple of hours to get the wall done (most of the time was just our OCD kicking in and trying to make sure everything was exactly, exactly perfect)!
The wall we chose was 11 feet by 9 feet and took about two and half rolls of paper. On the Graham and Brown website they have a calculator where you put in the measurements of your wall and figure out how many rolls you will need for the project you have in mind.
I was asking Jake how he felt about his wallpaper experience, and I was worried his reply would be.. "that was tough, or never again" kinda response, but instead it was… "I really enjoyed it, where can we add more in our home?!" I was hoping that would be his response because I had already picked out three other wallpaper patterns I'm wanting to add to our home from Graham and Brown! (
one
,
two
,
three
)
We really love the texture and quality and how it all turned out. Wallpaper adds the perfect touch to a room! Do you have wallpaper in your home?! Is it something you would be up for trying?
Here is a little vlog from our time putting up the wallpaper from start to finish!