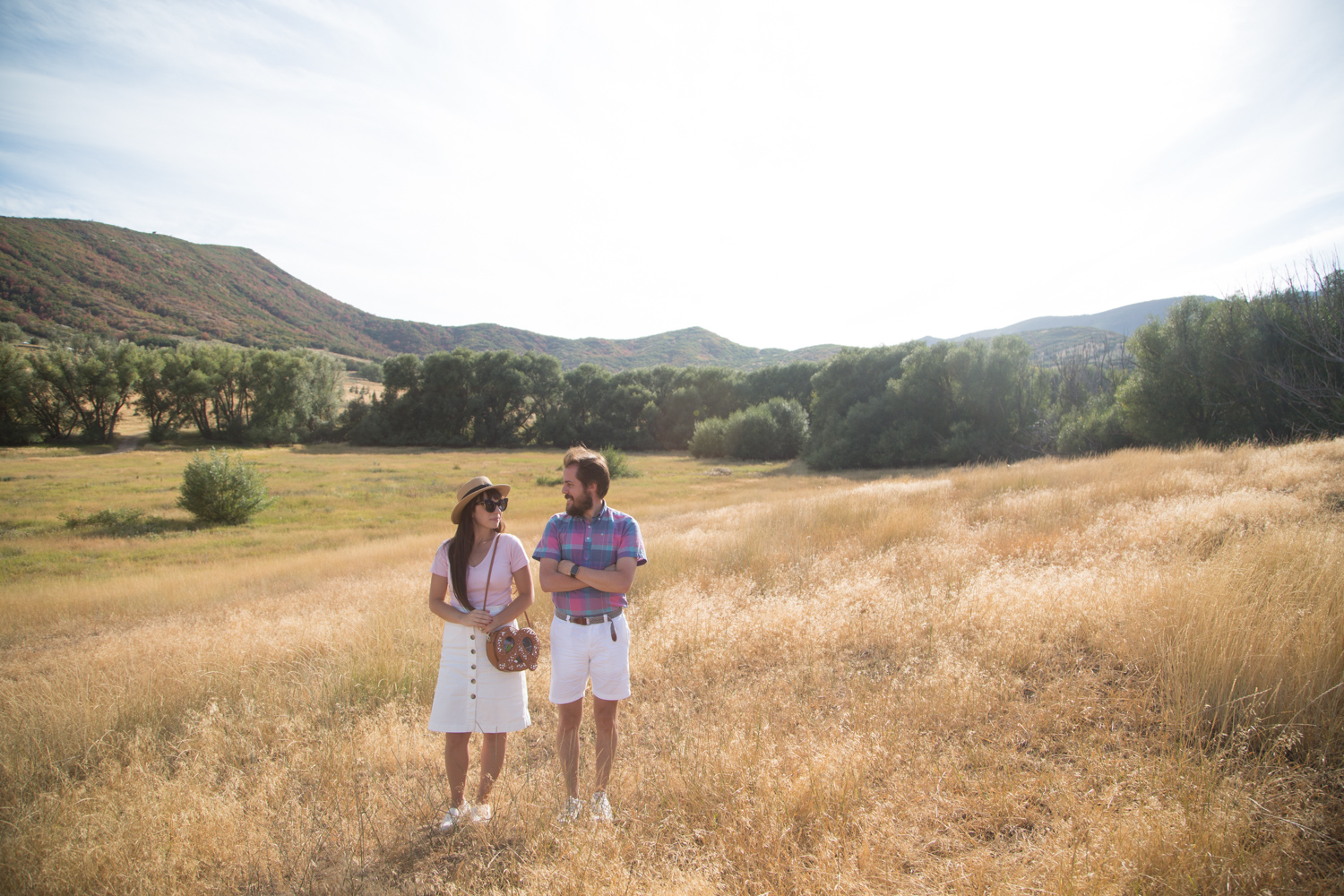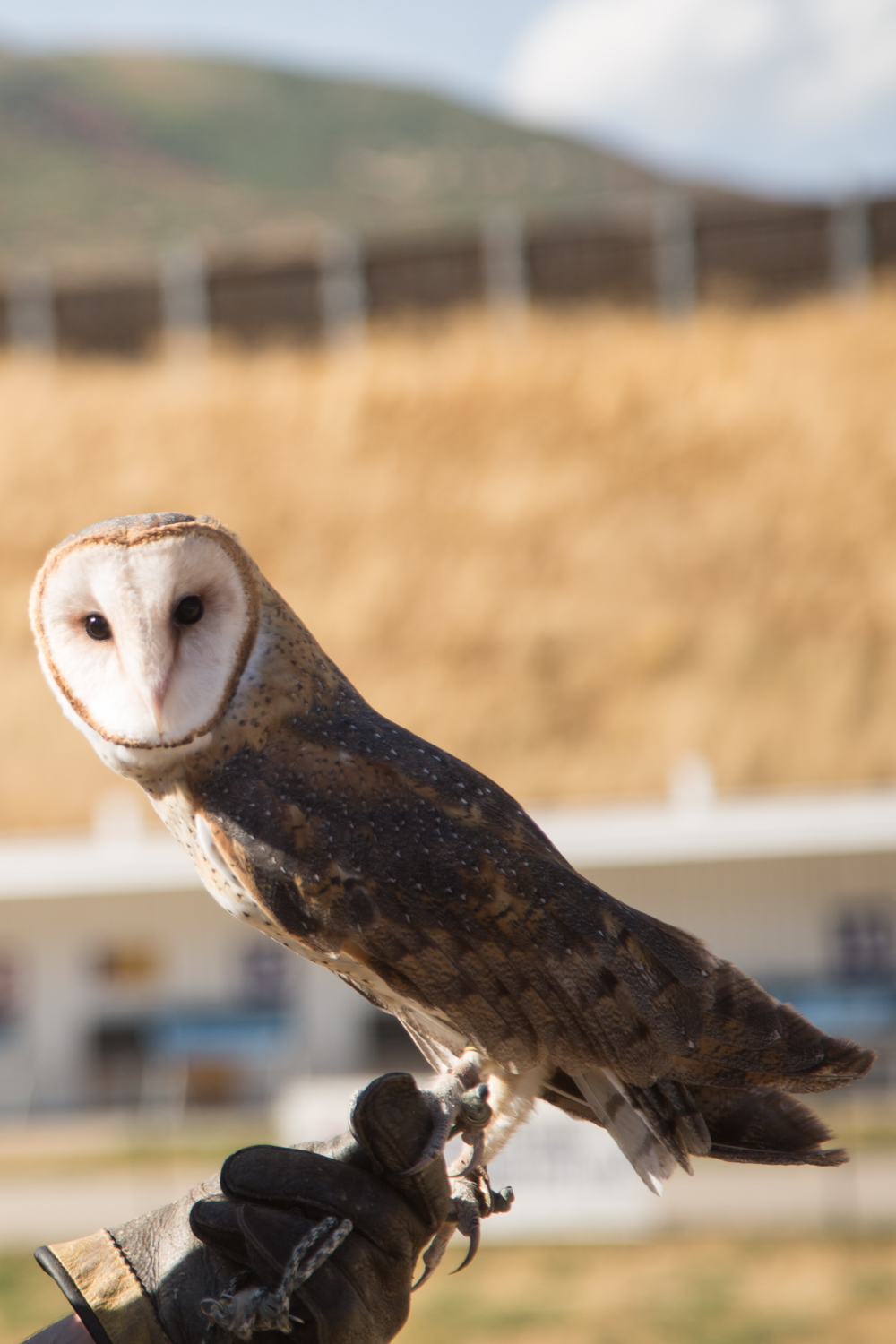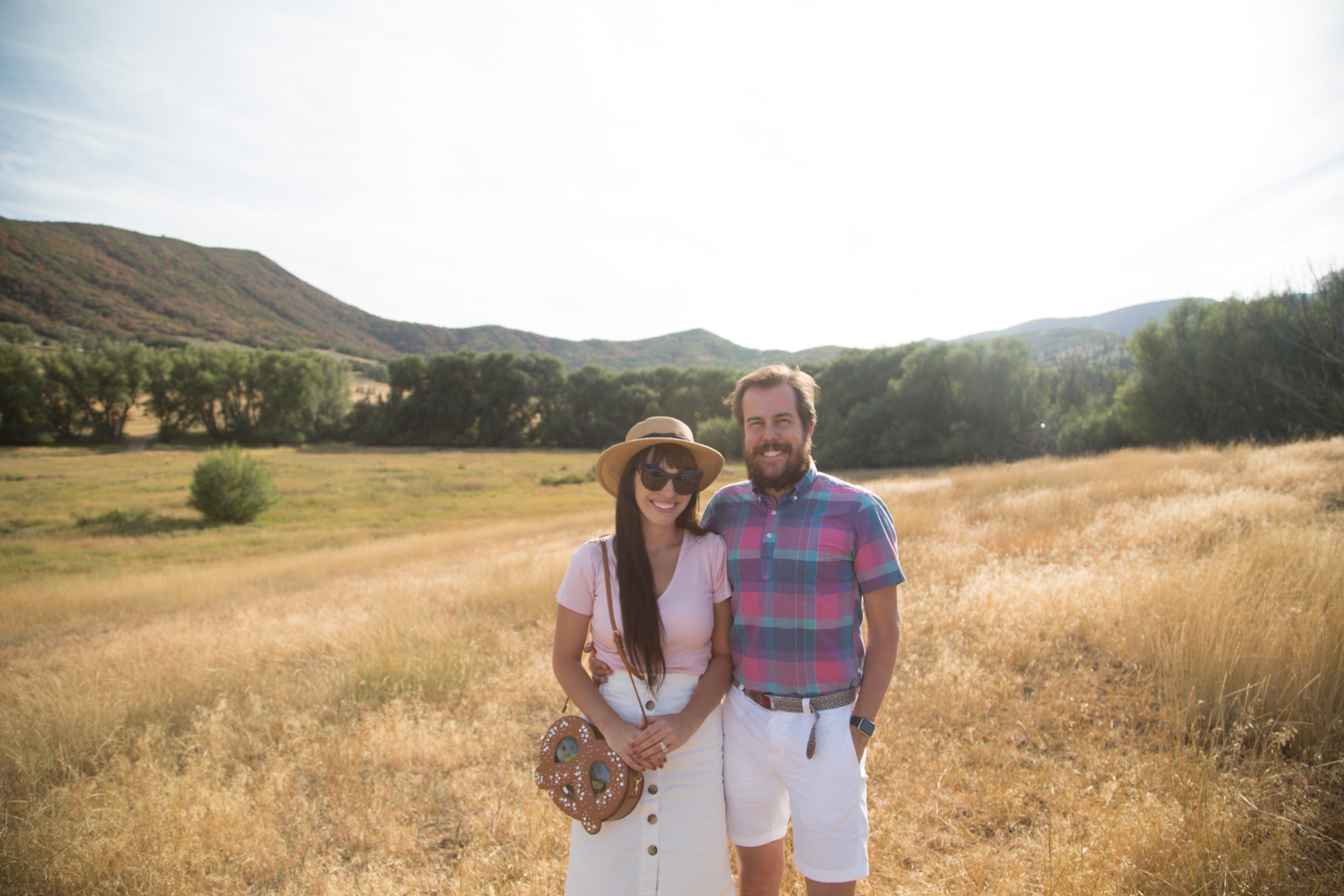 HER LOOK
HIS LOOK
OK, lets get real…. the
SHEEP DOG FESTIVAL
IS MY FAVORITE!  I look forward to this event every year, and we always have to make a trip out to go!  Watching the cute dogs run around and gather the sheep is so cute!  If you have ever seen the movie
BABE
, its just like that!  If you want to see some cute dogs and animal shows, make sure to
check out our vlog
from the day
here
🙂  If you ever want to go for yourself, here is some info below.
ABOUT:
The Solider Hollow Sheep Dog Championships and Festival is just what the name says it is!  There are cute dogs and their trainers rounding up sheep, K9 jumping shows, Dog Jumping Competition, Food Trucks, Exotic Animal Encounters, Booths to shop, games to play, and much more!  There is really something for anyone of all ages!  We can't wait to someday take our kiddos here!
WHERE:
Solider Hollow in Midway, Utah.
WHEN:
Every year at the beginning of September around Labor Day!  Which works great with it being a holiday weekend so you can go on an adventure 🙂
COST:
Adults $16.99,  Kids $9.99.  If you check out their
website
they tell you how to get a $2 discount or if you want to get a family pass or multi day pass, etc.  You can buy tickets online or buy them the day of.  It's nice if you can get them in advance so you can pick up your tickets at will call and go straight into the event!  We love when we can eliminate time waiting in lines, and spend that time in the event exploring!
SCHEDULE:
Each year the sheep dog festival has an awesome schedule.  Make sure to download it on your phone or screen shot a picture of the schedule for the day/days you will be at the event.  Phone service/internet can be spotty on the mountain, so if the schedule is open on your phone its nice to have the schedule on backup in your photos so you can make sure you don't miss the events you want to see!  You can also buy schedules when you get to the event!
MAKE A GAME PLAN:
There is no shortage of activities to do or see when at this Festival!  If you wanted you could spend all day trying all the diffrent food trucks, going to the diffrent animal shows, watching the dogs herd sheep, etc.  Check out the events schedule before hand and see what will be going on.  Luckily, events are repeated a few times through out the day so if there is two events going on at the same time, you can get both in during sometime in the day.  Each event will always be unique though since there are cute animals involved!
WHAT TO BRING:
There are plenty of seating and places to sit at all the events but if you want, you can bring a blanket or camping chairs to use to watch the Sheep Dogs.  There is a large area that is for camping chairs that are right up front to the show.  We have never brought chairs since we like to wander around and check out all the events, but if we were to go for a few days to the event we would bring chairs for sure so we could have a little cozy campout area to sit and watch the dogs all day!
If you want they have allowed visitors to bring food and drinks, but going to the food trucks is so fun and part of the experience in our opinion!  There are always lots of vendors with all types of treats and eats that are super tasty!
Have you ever been to a sheep dog festival before?!  What did you think?! Thanks for stopping by today! Hope you have a fantastic day!
Events
Salt Lake