n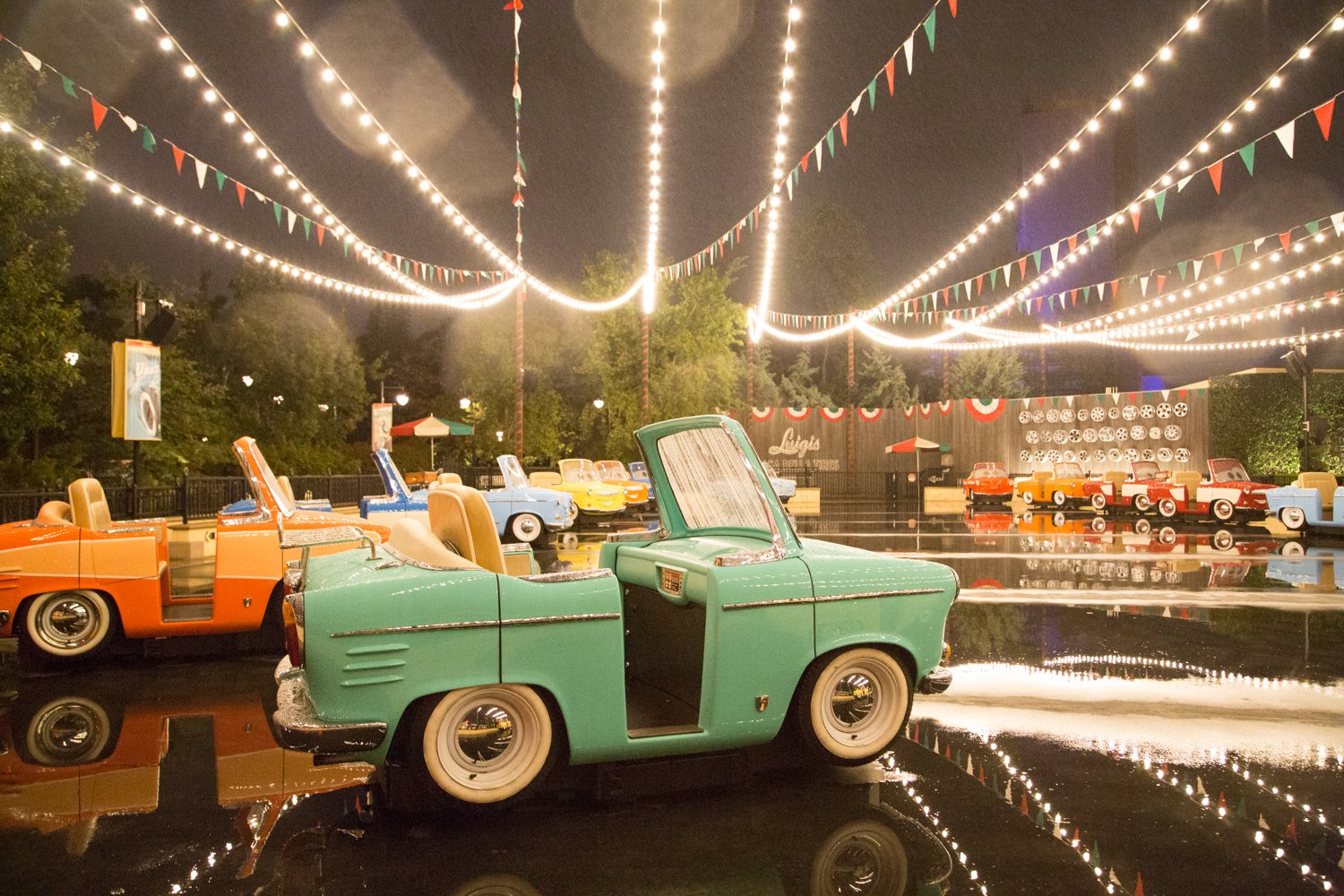 HER LOOK
Jacket: Blank NYC Faux Leather Jacket | Shirt: Lazy Oaf x Disney Mickey Mouse Baby Rib Tee | Skirt- $36: ASOS Midi Prom Skirt in Scuba | Backpack: Lazy Oaf x Disney Mickey Mouse Faux Fur Backpack | Lipstick: Mac-RubyWoo | Sneakers: Keds x Minnie Mouse
HIS LOOK
Shirt: Ted Baker Trim Fit Sport Shirt | Pants: All Saints Cigarette Jeans | Sneakers: Converse Men's All Star Chuck Taylors

Christmas at California Adventure is extra special this year! The Disney team really pulled out all the gadgets and gismos a plenty this year! Of course Cars Land and Bugs Land were decked out in the cutest decor, but there was also the Disney Festival of Holidays! The festival made us feel like we were back at Epcot and it was the best!
Disney Festival of Holidays was kinda like the Food and Wine Festival at Epcot. There are tons of fun specialty stands with all kinds of foods from all around the world. Our favorite was the Spice Salutations! It was Indian food and it was all super tasty! Our other favorite was Treats for Santa. There you could get a sugar cookie kit to decorate a Mickey Snowman Sugar Cookie! It was so much fun! For some reason decorating a cookie at California Adventure was the highlight of my day!
It was pouring all day long while we were at the park, which was nice because when it started dumping rain later in the day, the park really cleared out! We ended up of course buying sweaters and umbrellas, but I am always a huge fan of getting a fun item from the park before we head back home!
I had picked up a few cute Mickey Mouse items and was so excited to wear them! Its so fun to wear items that feel festive for Disneyland but are subtle too! I have been sporting this Lazy Oaf backpack ever since I got home! I am hoping Lazy Oaf does another collaboration with Disney because the entire line is so darling!
We also got to meet Santa! He was super fun! If you want to here our chat with him or experience Christmas at California Adventure too, check our our vlog here! Thank you for stopping by today!
Christmas
Disneyland
Fun Handbags
Stripes
Ted Baker
winter