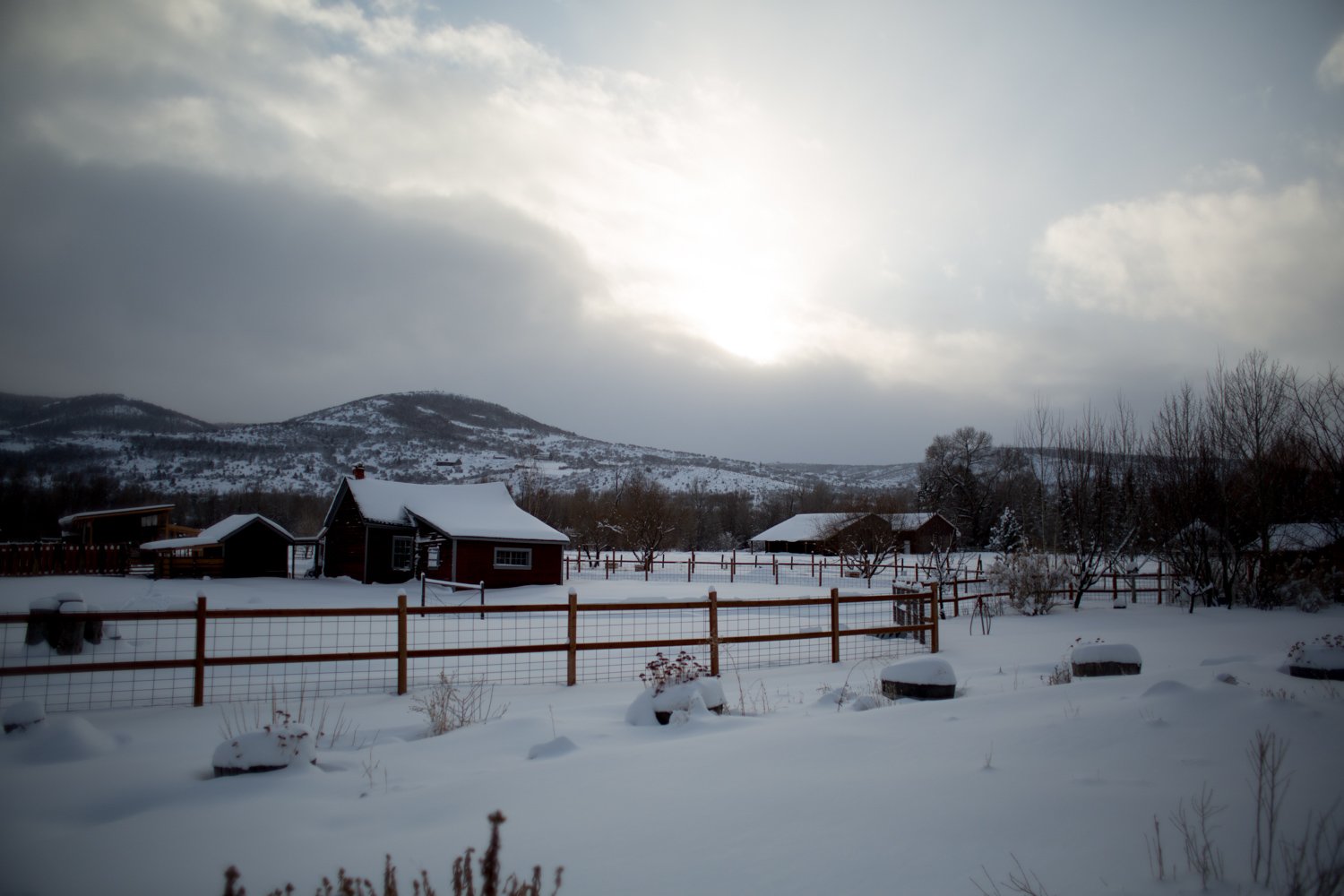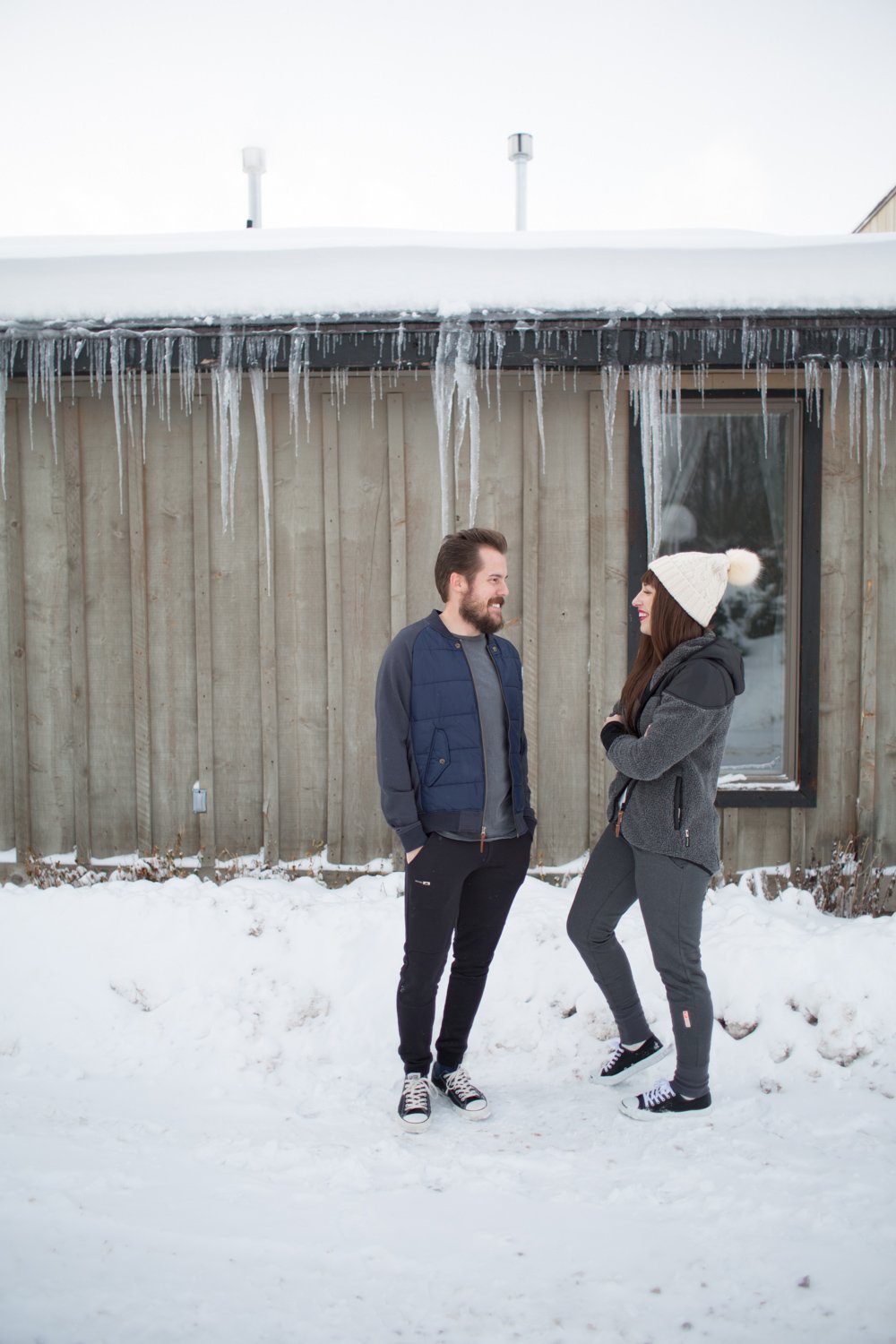 HIS LOOK
Jacket: Holden Penmar Jacket| Shirt: DSTLD | Joggers: Holden Performance Sweatpant | Sneakers: Converse
HER LOOK
Jacket: Holden Sherpa Zip Up | Shirt: Target | Pants: Holden Performance Sweatpant | Sneakers: Jack Purcell | Lipstick: Mac-RubyWoo

 A few weeks ago Jake and I had a fun weekend getaway at a darling bed and breakfast!  We got these cozy loungewear outfits from Holden and ended up wearing them all weekend!  They were the perfect clothes to hang out in, watch movies all day, and run around exploring in!
We saw these cool icicles outside our window and had to go take a closer peak at them!  I don't know what it is about icicles but they are always super cool to see!  Especially when they are so long and big!
Jake and I don't own very much loungewear type of clothing, and after getting a fun cozy set, we decided we need to get more clothing like this to have to lounge around the house!  There is something nice about having cozy clothes that you feel good in, and can still go out and about in if you need to run a few errands on a busy day!
Thank you for stopping by today! Hope you have a fantastic weekend!
Converse Style
Snow
winter