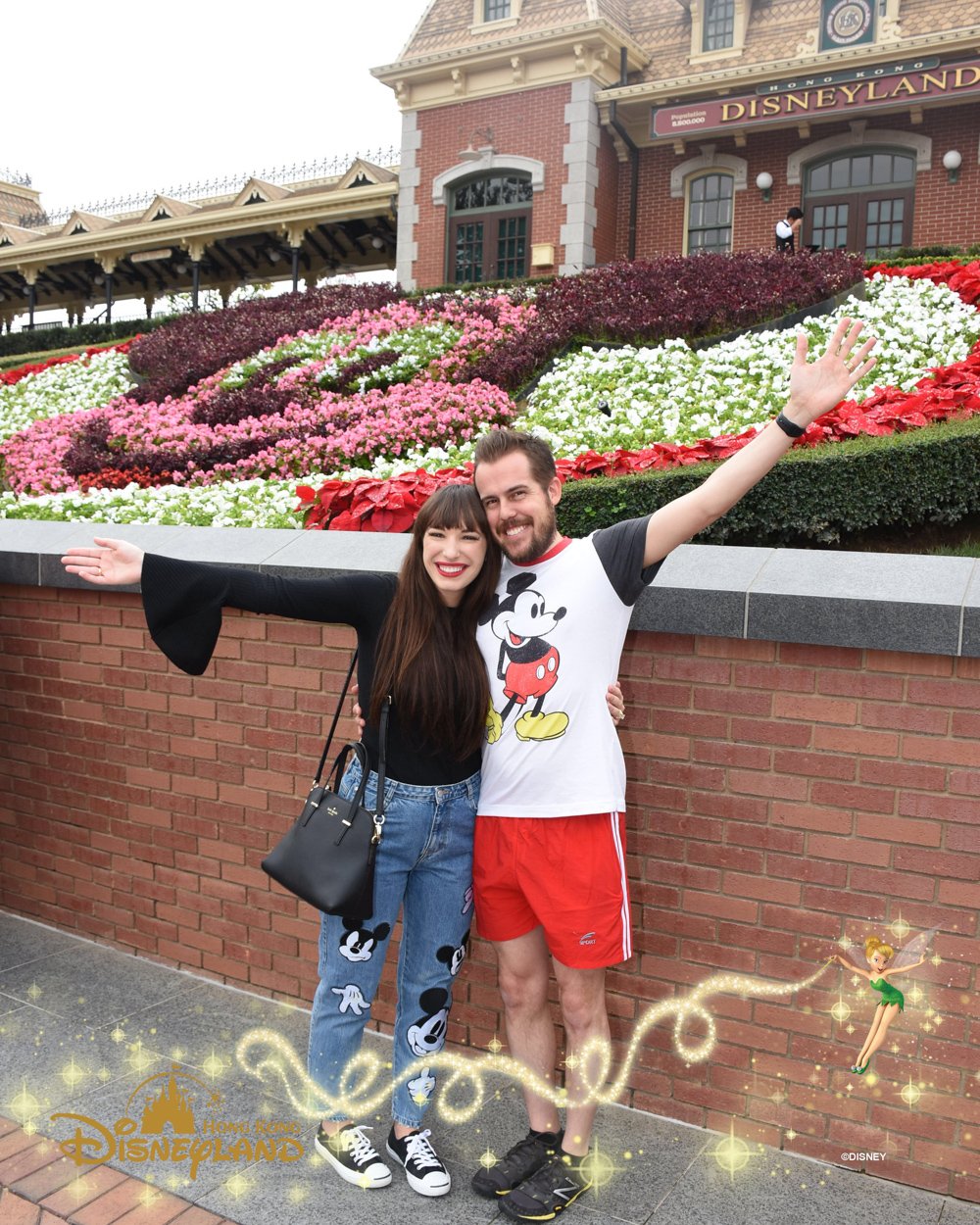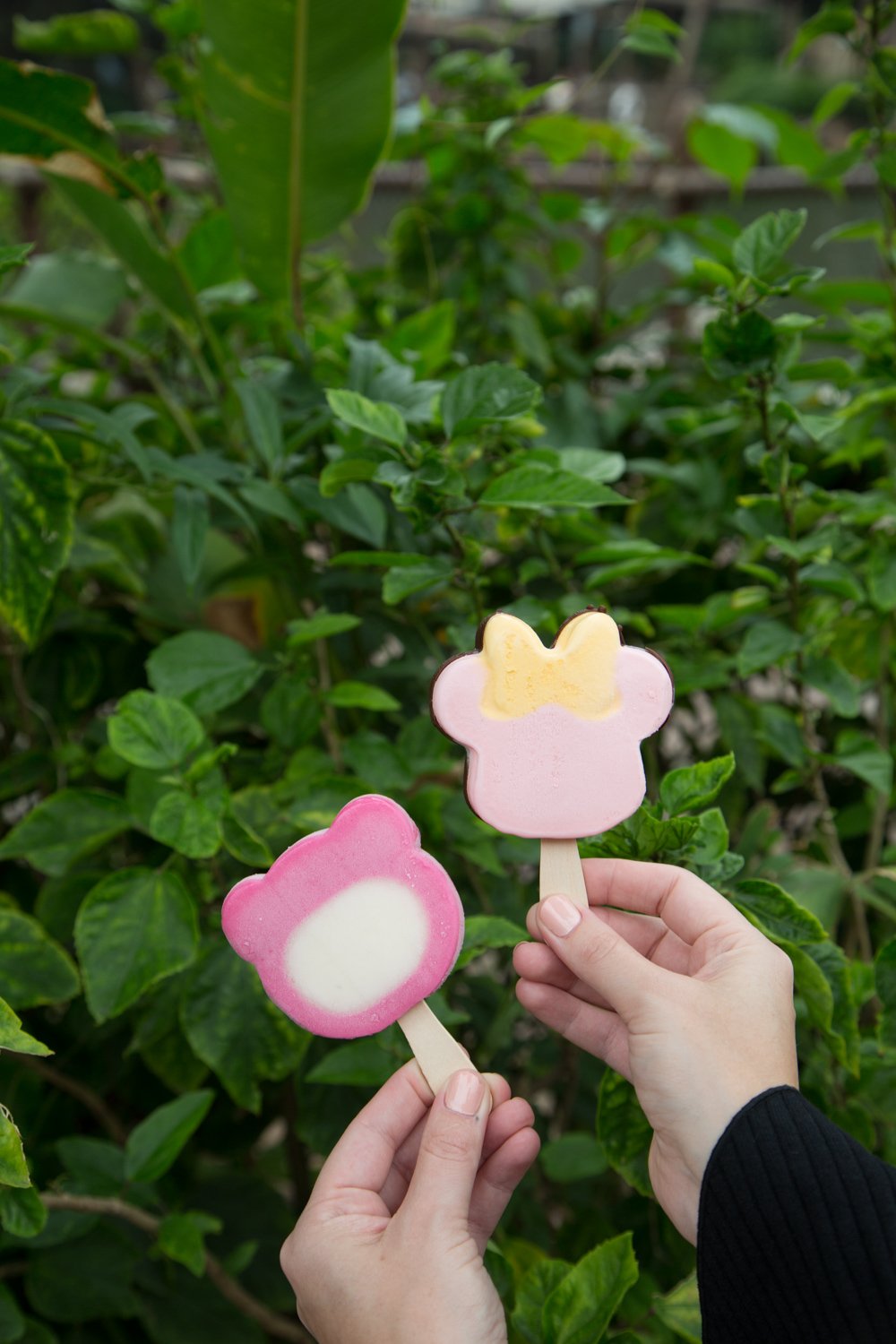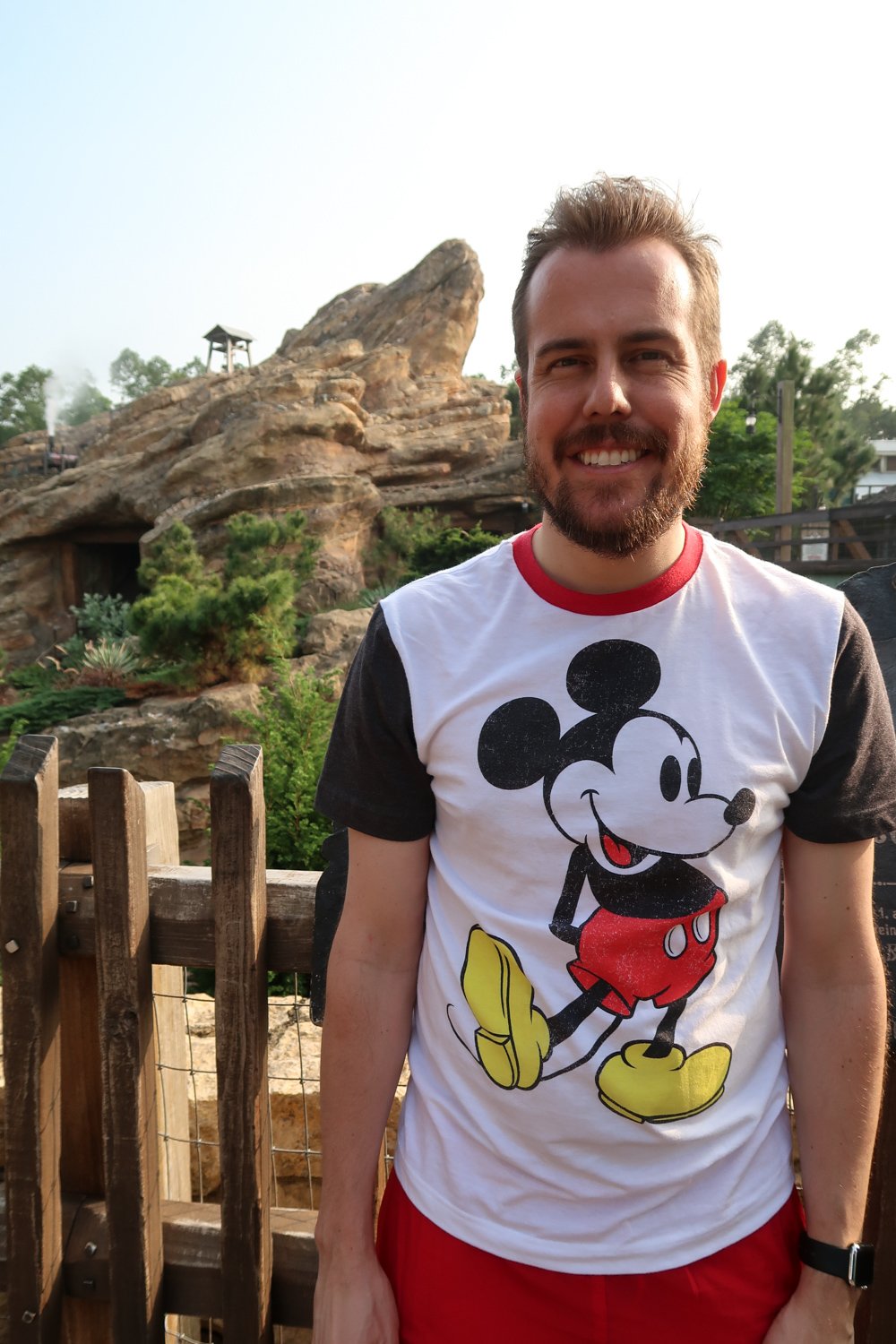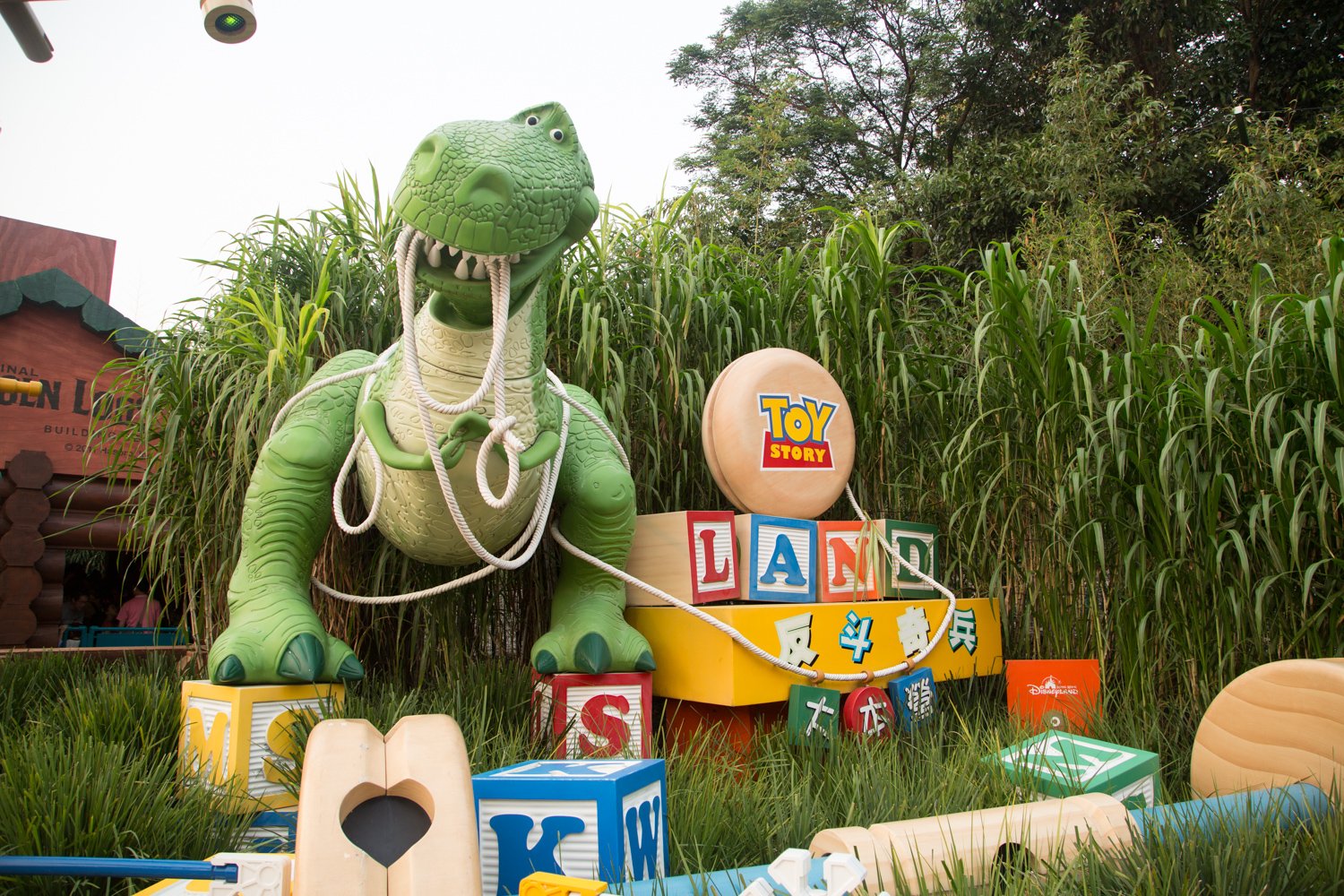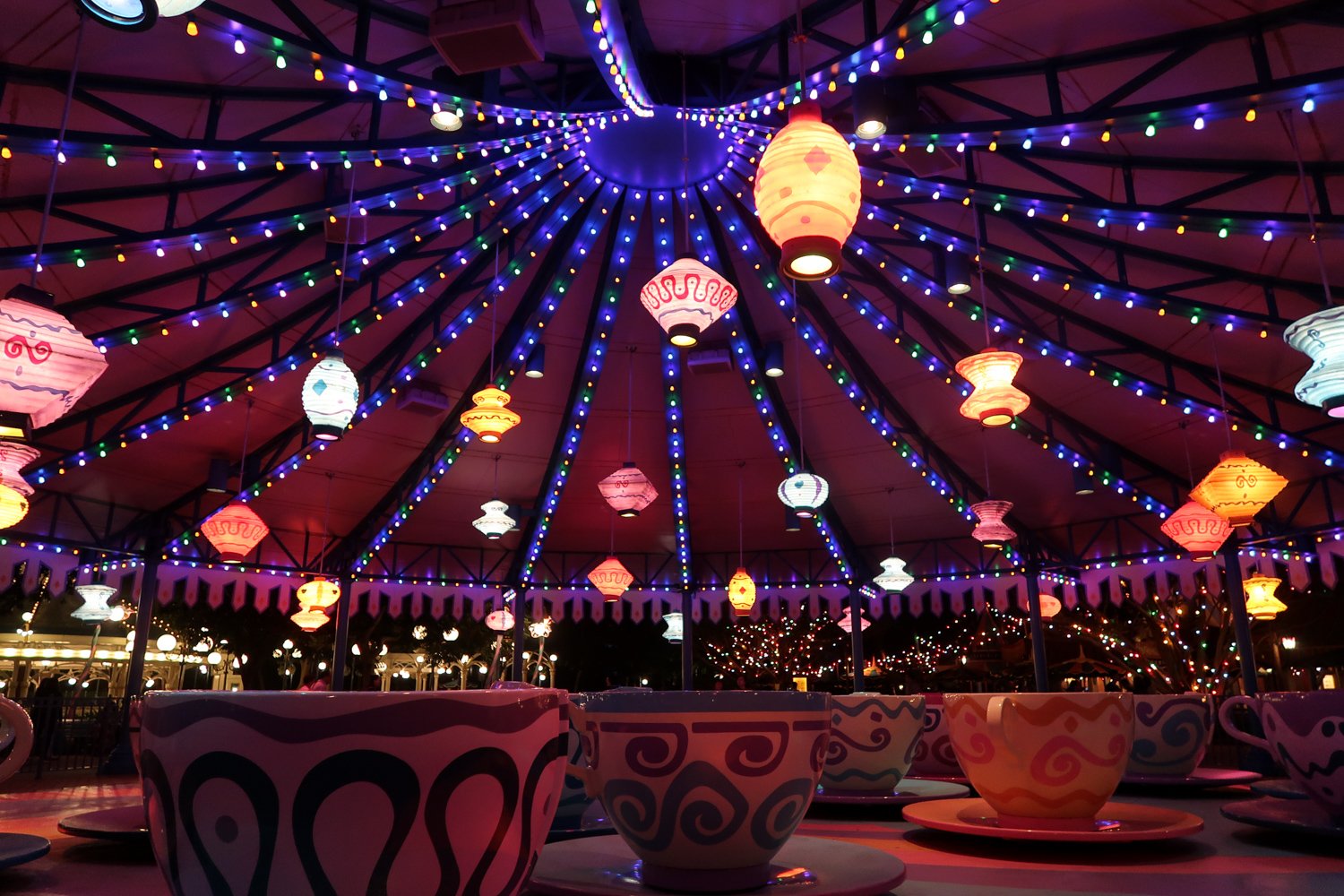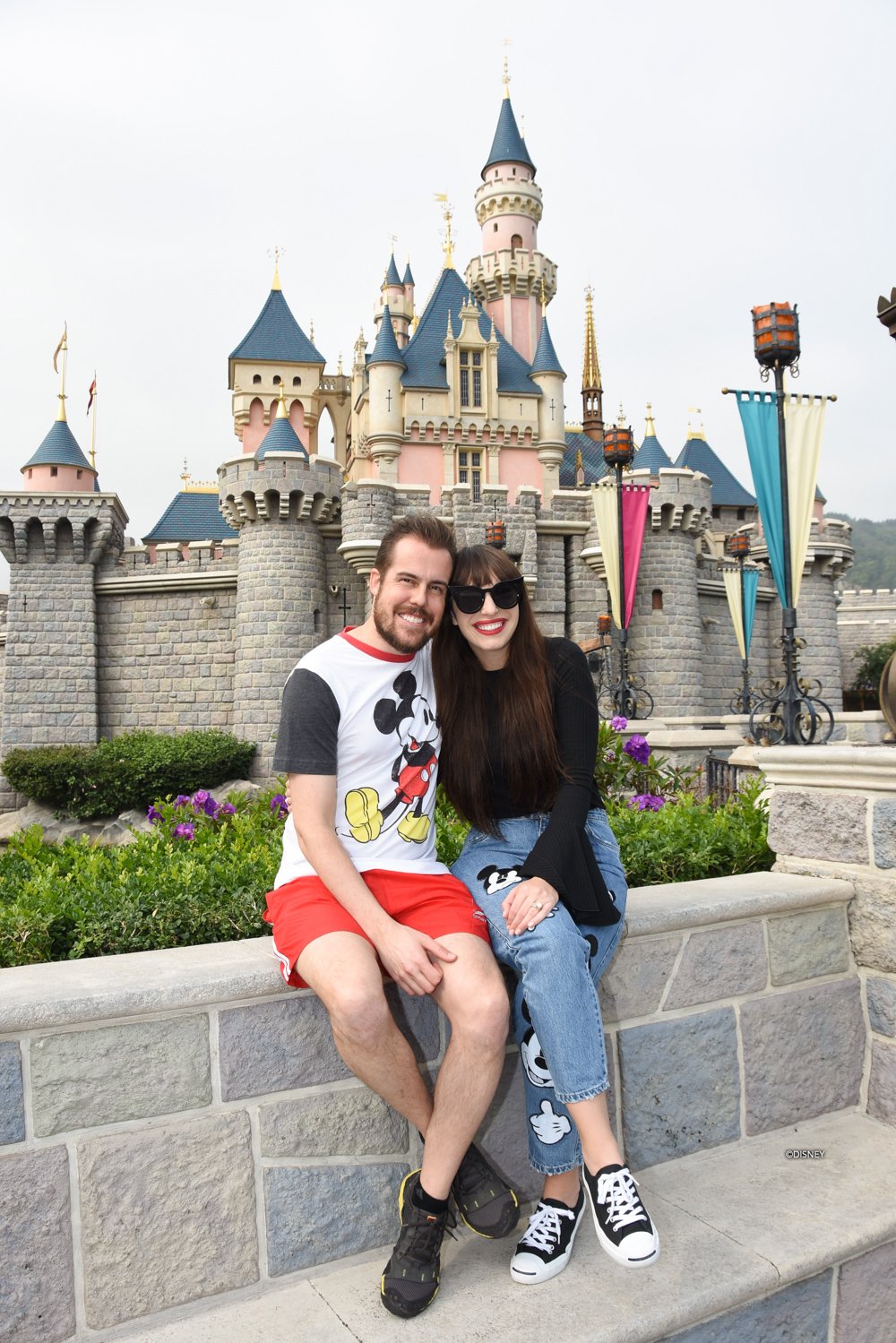 HER LOOK
Shirt: Zara Ribbed Frilled Sweater | Mickey Pants: Zara Printed Denim Mom Jeans- Sadly sold out! | Shoes: Jack Purcell | Lipstick: Mac-RubyWoo | Sunglasses: Le Specs Flashy 51mm Specs
HIS LOOK
Mickey Shirt: Target Color-block Mickey Shirt (only $13) | Shorts: Hong Kong Temple Street Market (similar) | Shoes: New Balance Minimus 10v1

Jake and I were super lucky and got to spend our first two weeks of 2017 in China! Of course on our bucket list in the Hong Kong area was Hong Kong DISNEYLAND! We were both so excited to explore the park and see all that it had to offer!
We lucked out and got to stay in a Disneyland Hotel! This was our first time ever staying at a Disney Hotel, and now thats where we will always want to stay if we can swing it! There were so many perks staying on site because you could have any of your shopping bags from the park delivered to your room for free, awesome room service (with fun Mickey and Disney treats), fun restaurants/character dining options, Disney characters walking around the hotel, magical rooms, slippers and turn down service every night, and so much more!
During our stay on our first Disneyland day, we did get to do a character dining for breakfast at the hotel! The Disney characters are amazing! Each of them are very energetic and full of lots of hugs and eskimo kisses to give. They do such a great job to make you feel so cute and get great pictures with them! The photographers and fantastic and snap photos over and over! We had so many fun ones to pick from!
Going to Disneyland Hong Kong was a dream come true! When we were preparing for our trip we watched as many youtube videos about the park that we could find! There were surprisingly not a ton of videos about the park but we got enough of a feel of it we made a game plan for what we needed to see and do first!
Hong Kong Disneyland has a Toy Story Land that is super unique and very cool! It's a similar vibe to a Bugs Land in California Adventure with the fun oversized toys and themed decor. It also had a ferry tale garden and a few rides that were diffrent from any other Disney park we have visited that were fun to see!
Have you had a chance to visit Hong Kong Disneyland?! What did you think?! Thank you for stopping by today!
Hong Kong
Hong Kong Disneyland
Spring
Spring/Summer