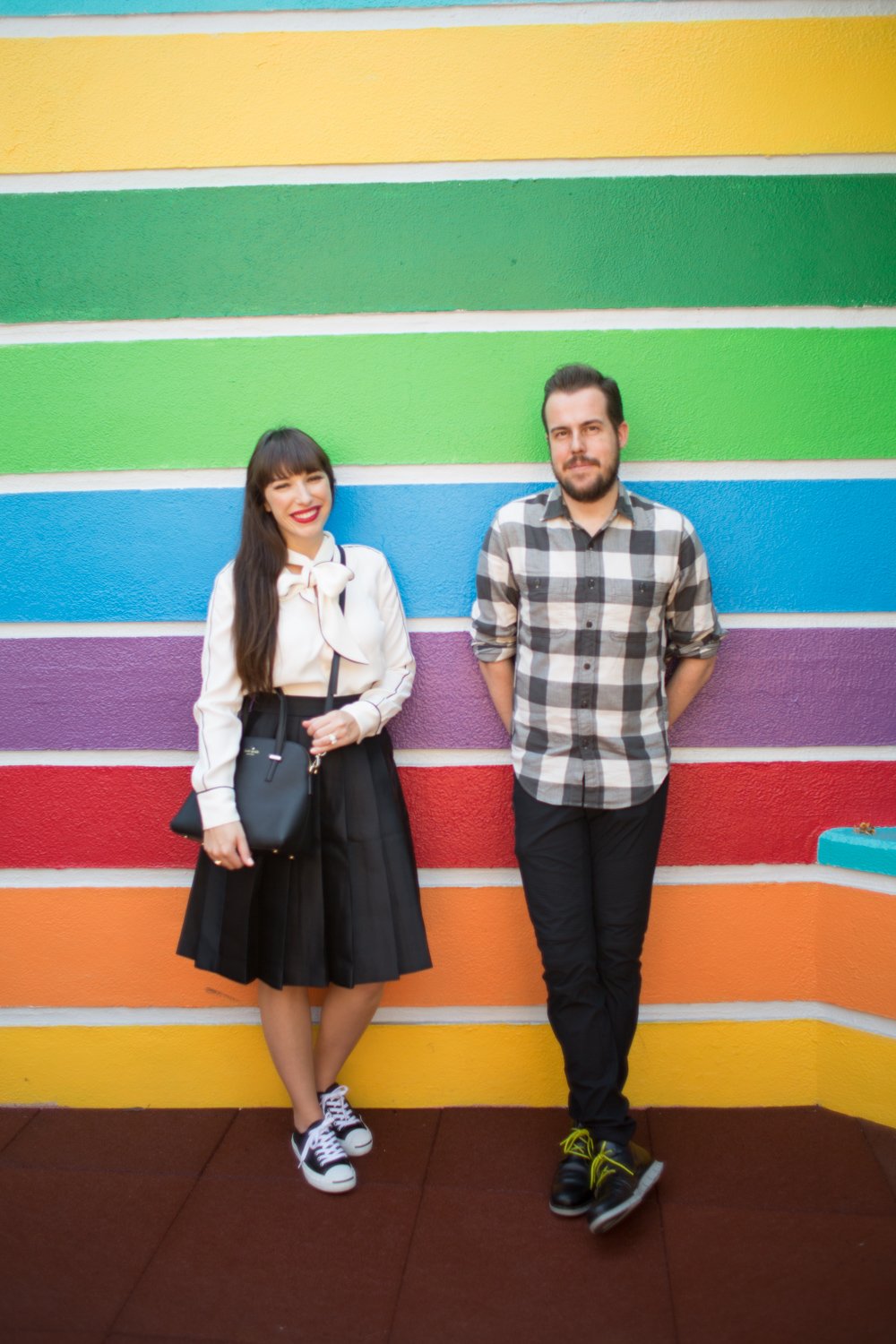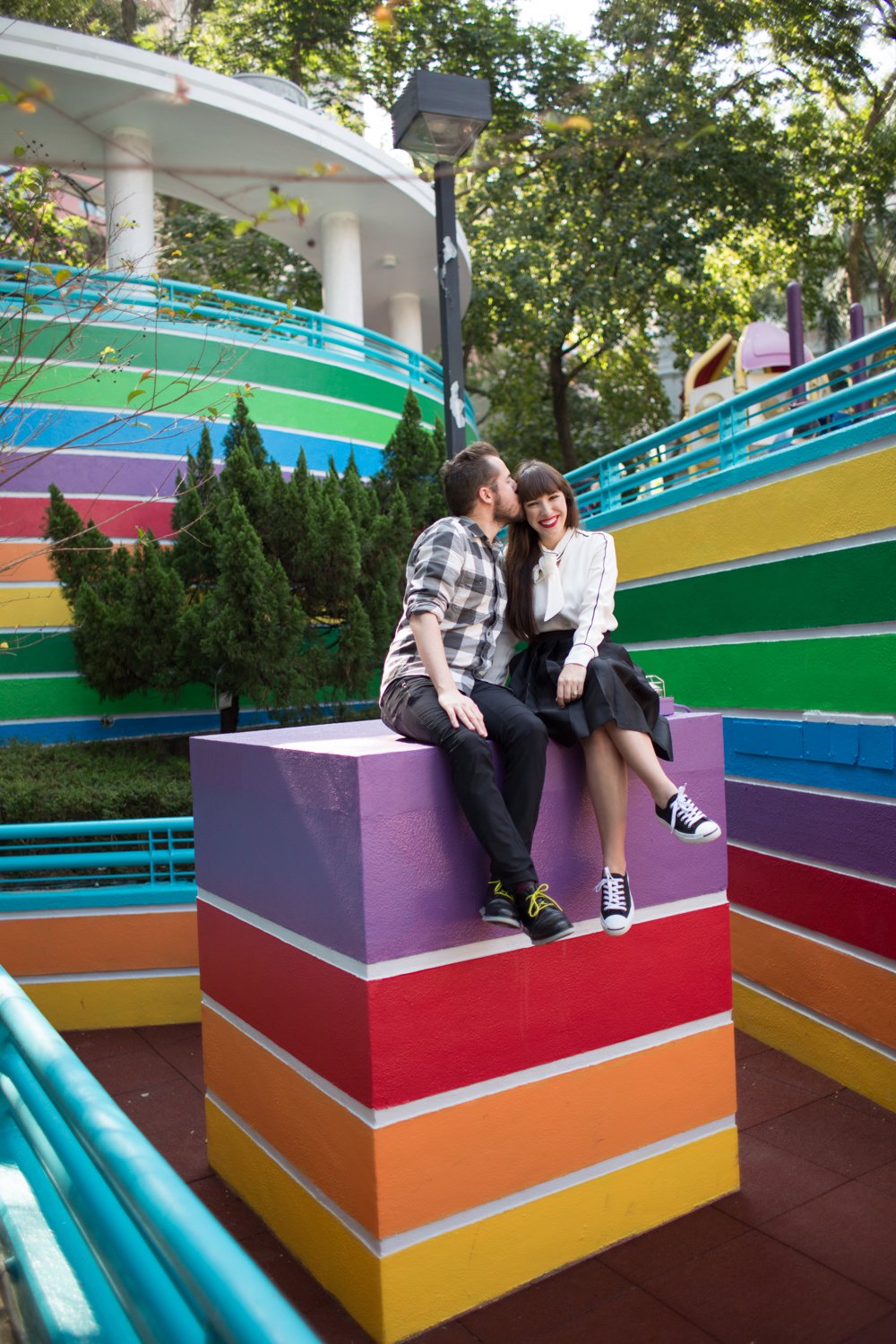 HIS LOOK
Shirt: Jcrew Factory | Pants: Lululemon | Shoes: Cole Haan
HER LOOK
Blouse: Ann Taylor | Lipstick: Mac-RubyWoo | Skirt: Ann Taylor | Shoes: Jack Purcell | Purse: Kate Spade Cedar Street Maise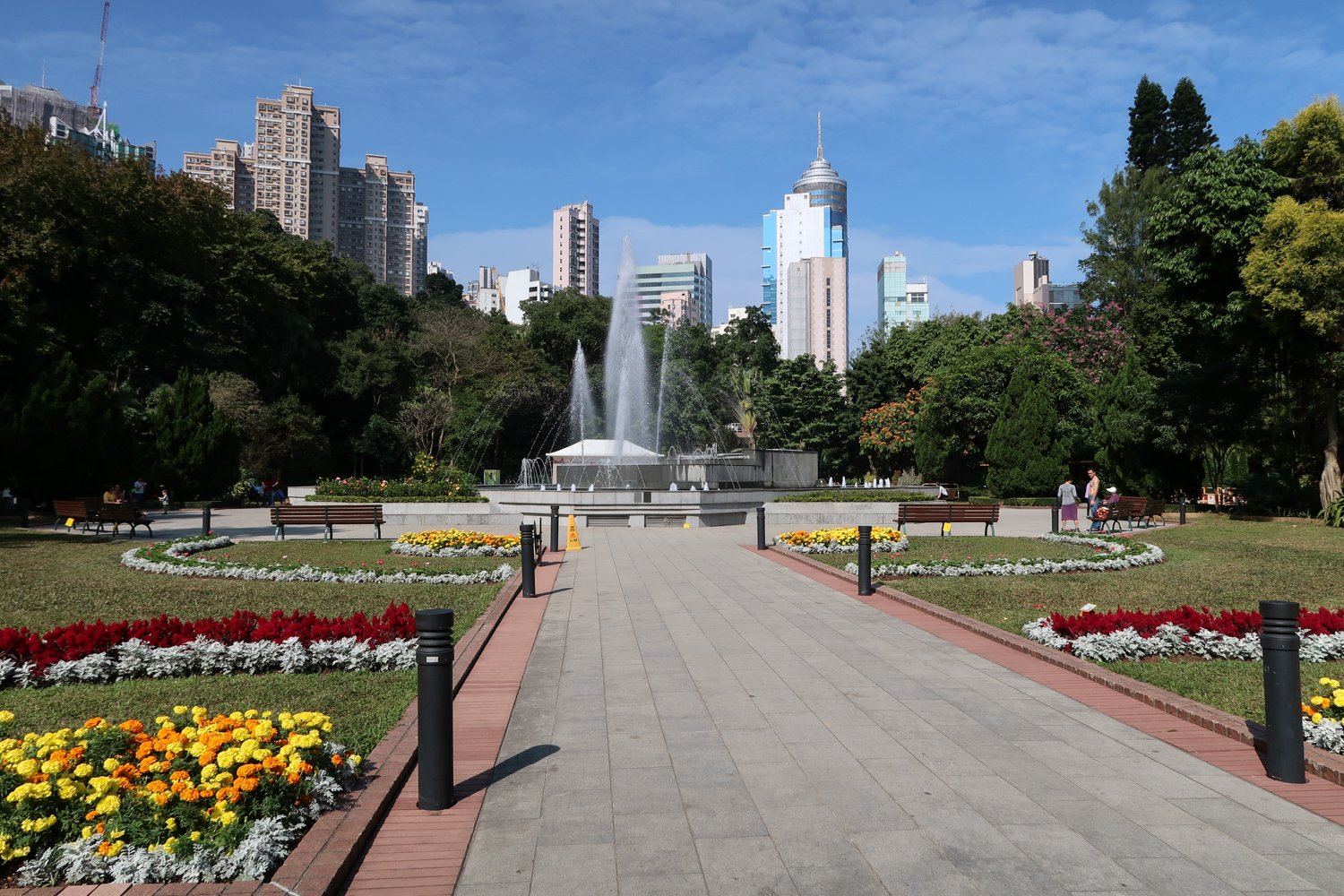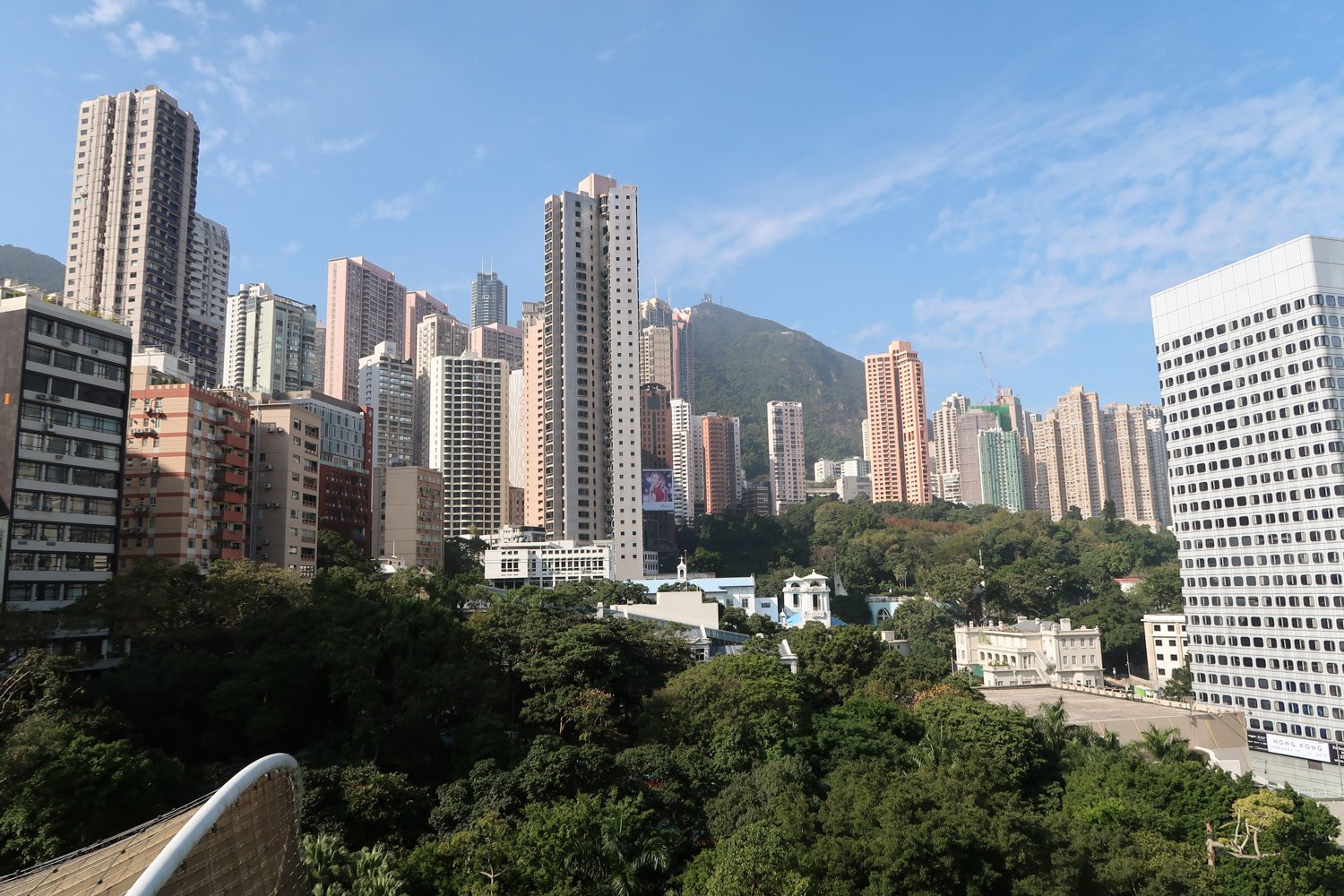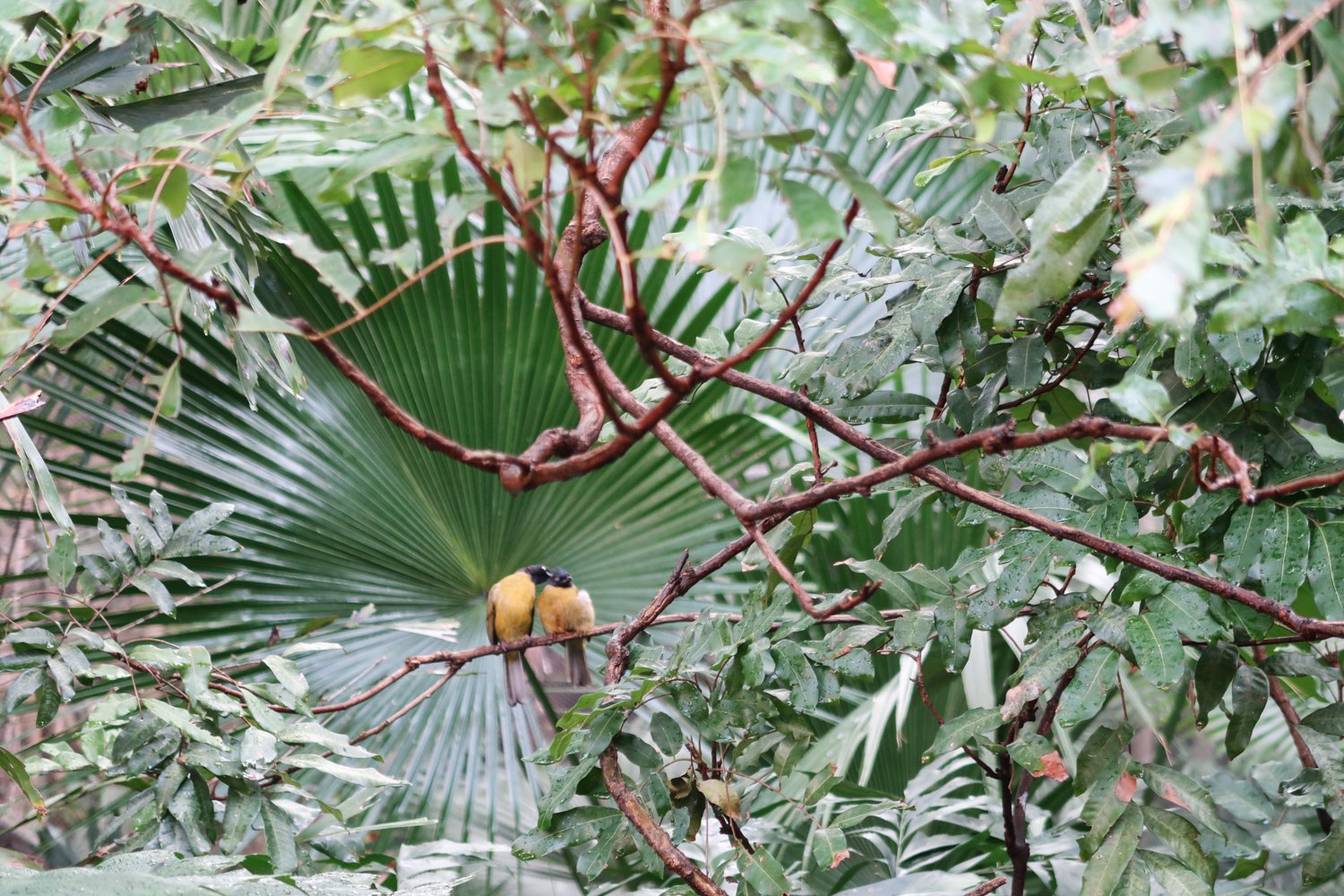 Hong Kong is full of a million things to do and see!  These pictures above are from the Hong Kong Park.  In the park there is a Zoo, an aviary, the cutest kids rainbow park, gardens, look out points and much much more!  It is super fun to walk around and explore!  Hong Kong is full of lots of hills, so there were lots of stairs around the park so we sure got our work out in!
Here is a little vlog from our exploration in the Hong Kong Park!  My favorite part was being in the aviary and hearing all the birds chip! Oh, maybe it was climbing the spiral staircase and seeing the amazing views!…I can't decide! I loved it all!
This was a picture from inside our hotel lobby.  We stayed at the Conrad Hotel.  The fresh flowers in the lobby were amazing and smelt so fresh!  The hotel is in the financial district of Hong Kong.  Underneath the hotel is an amazing luxury mall.  It is also right next to Victoria Peak which is a super beautiful look out point of the city!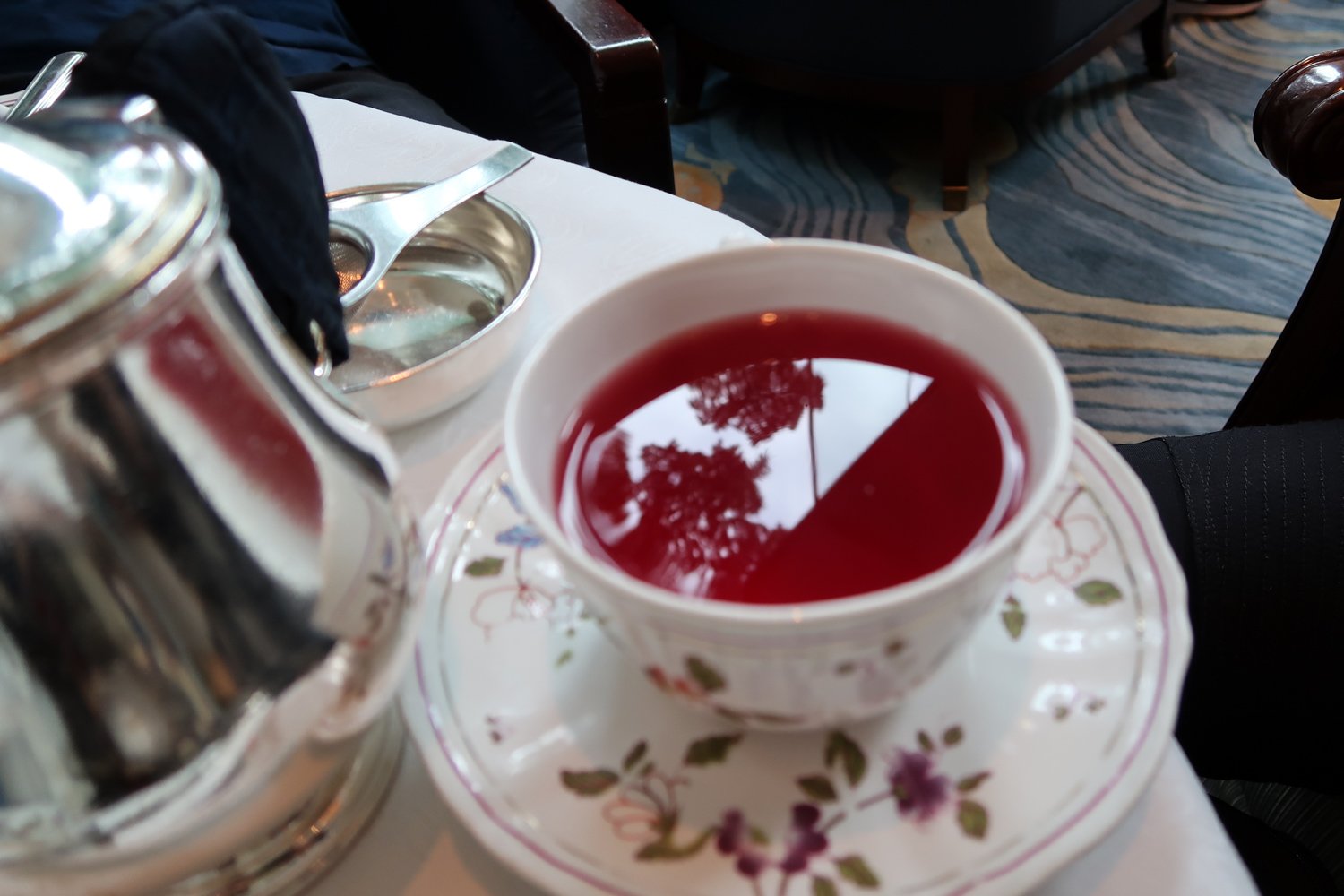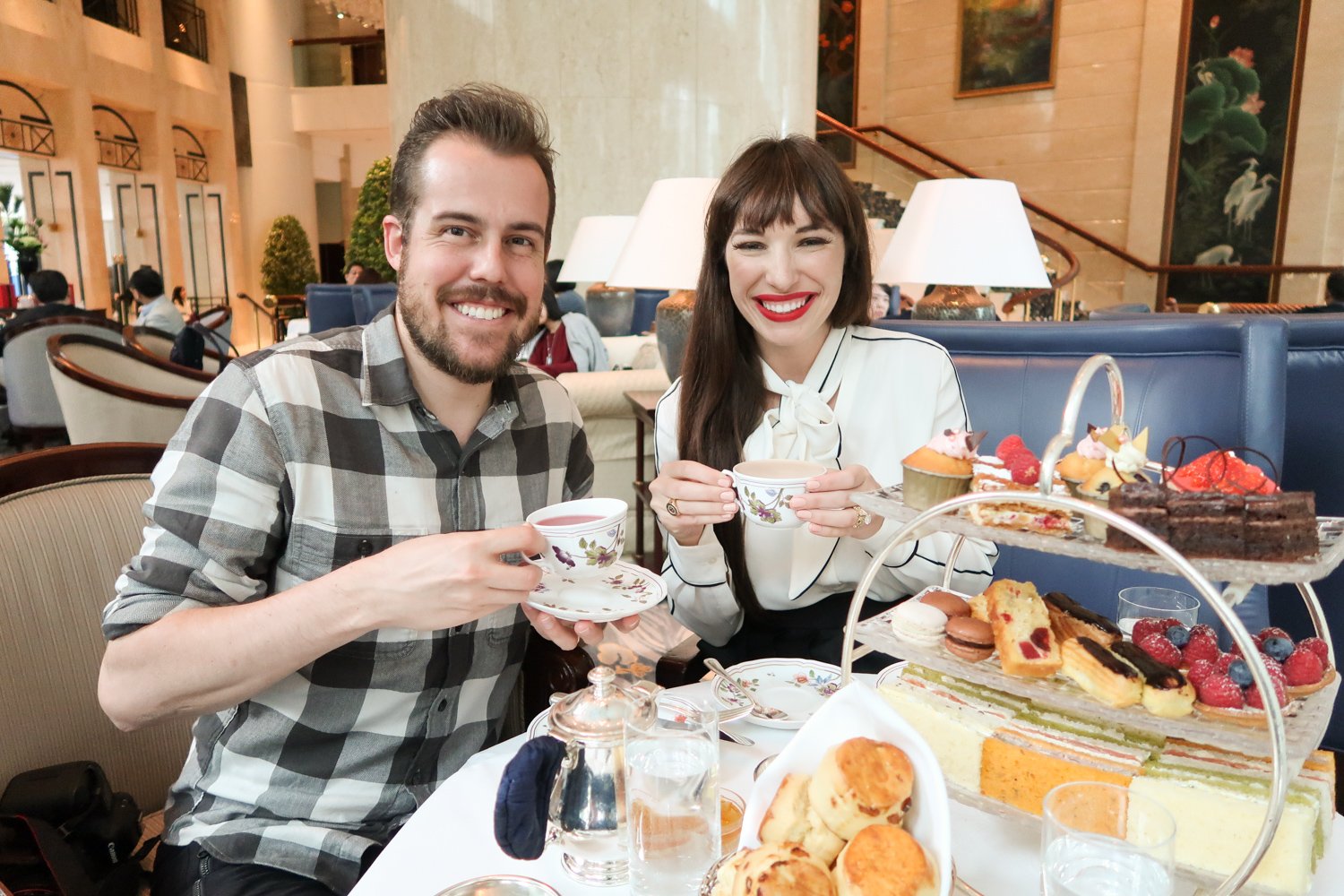 Tea time is kind of a big deal in Hong Kong.  There is quite a lot of British influence there, so if you get a chance to visit, make sure you add tea time to your list!  We had tea next door to our hotel at the Shangri-La.  We felt so fancy with a live orchestra and cute treats!  We loved how there was so many diffrent treats, sandwiches and scone toppings to pick from!
P.S.  If you plan on doing tea time and its available at your hotel, make sure to check the days that they do traditional tea and book in advance if possible!  We didn't plan to well so the Conrad on the weekends only did a lunch buffet and not tea, so we were so glad the hotel next door had traditional tea on Saturdays.  The Shangri-La also had a Chinese Tea option with diffrent foods and treats that would be fun to try.
In the evening we took a ferry over to the other side of the island.  We had so much fun on the water we ended up taking a Junk Boat to see all the city lights!  This was probably one of my favorite things we did in HK because it was so unique to the area.  It was about $35 a person a so worth it!  The company we found that had the boat was called DukLing.  The workers on the boat were super kind, had fun drinks, and they would even take your pictures around the boat if you wanted!
Thank you for joining us on our adventures in Hong Kong! Hope you have a wonderful day!
China
Cities
Hong Kong
The Great Outdoors
winter