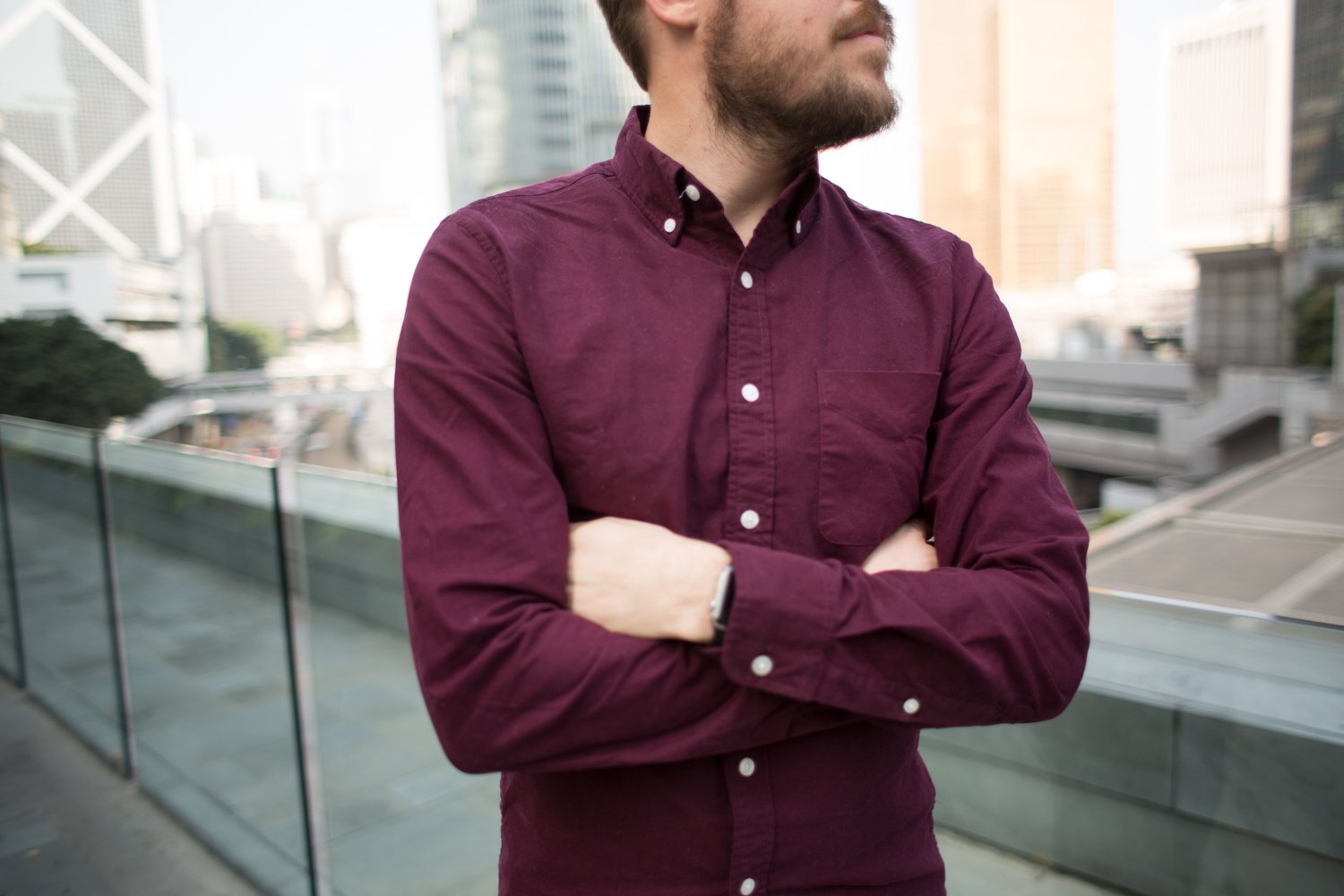 When we booked our trip to Hong Kong, we knew stopping to the Hong Kong Disneyland Hotel/Disneyland was a must! We are huge Disney fans, so of course this was all on our bucket list 🙂
This was our first time staying at a Disney Hotel, and we sure hope its not our last! It was so nice staying on Disney property and being so close to the park. You can take a bus from the hotel to the park but its a super short 5 minute walk to the park and the walk it all Disney-ed out! We did the walk everyday to and from the park and it was actually one of our favorite parts on the day because we were usually the only ones walking around and it made us feel like we had the place to ourselves.
At the Hong Kong Disney Hotel there are several restaurants and even tea time! We were so bummed and didn't know about tea time till we got there and didn't have time to fit it into our schedule. We are hoping we get to go back someday so we can have a fun tea time with Mickey treats.
There are two restaurants at the hotel. We got to eat at both of them, one for a character brunch and one for a quick breakfast! My favorite part of the hotel was the amazing store inside full of limited addition tsum tsums, cute Disney themed clothes and so much more!
Our room was themed with Snow White and the Seven Dwarfs. All the hidden Mickey's in the carpet, tiles, etc. were fun to try and find. The best part of our room though was the view. We could see the garden outside and enjoyed watching cute kiddos run in and out of the maze.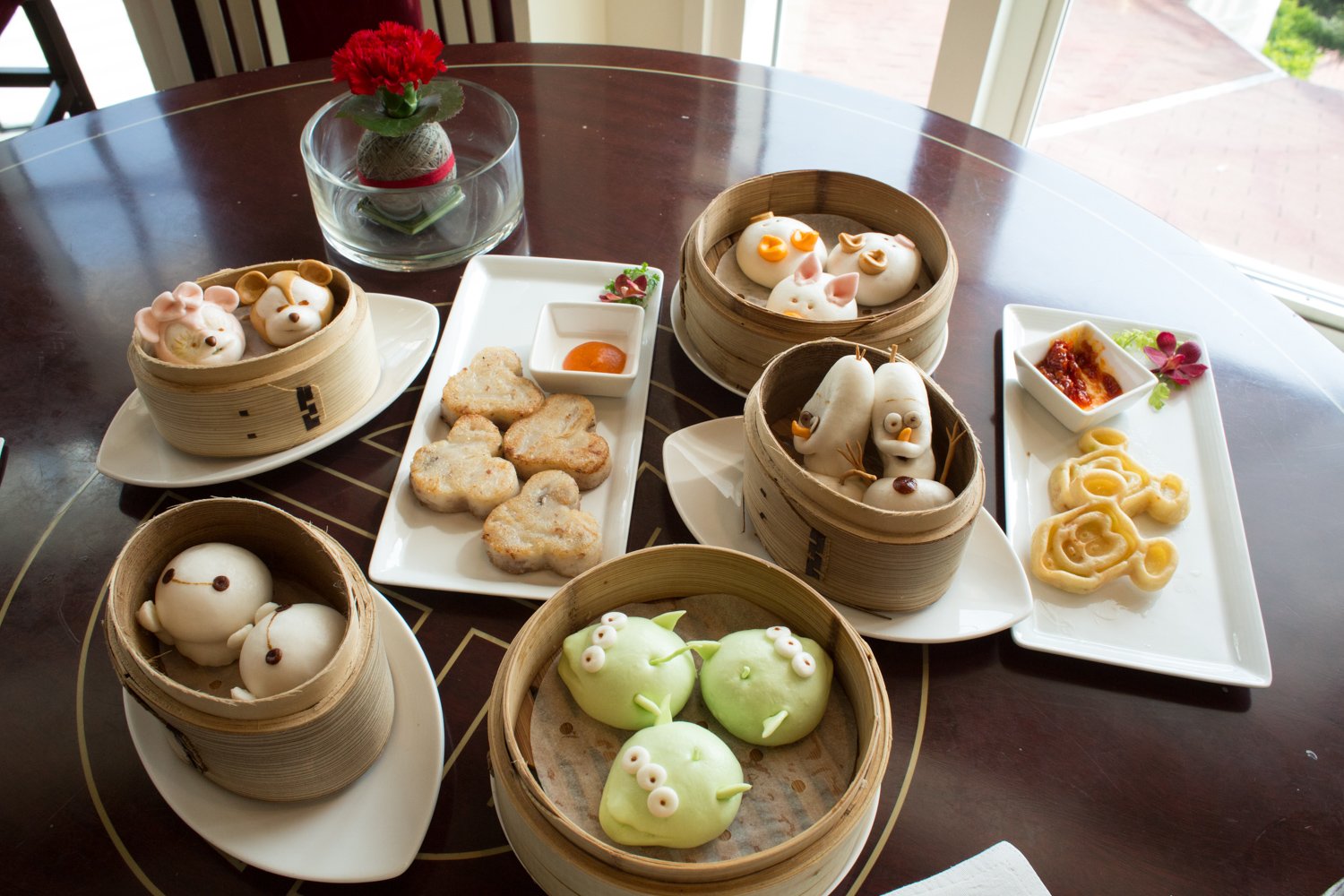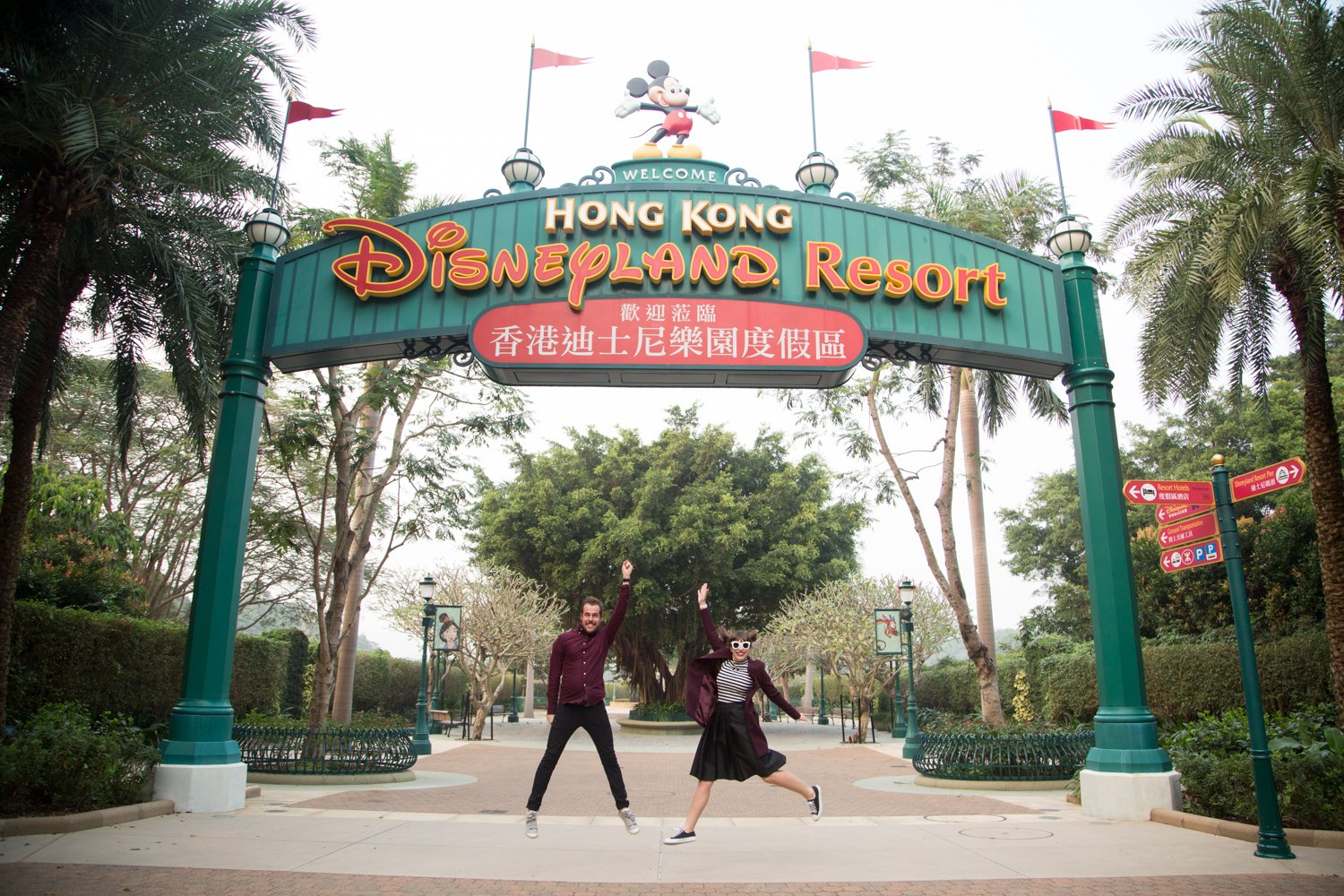 HIS LOOK
Shirt: Jcrew Factory Sunwash Garment Dyed Shirt | Jeans: DSTLD Skinny Slim Jeans| Shoes: Palladium Boots Flex Lace Sneakers
HER LOOK
Blazer (on sale!): Ellen Tracey Double Breasted Open Front Jacket| Shirt: Lazy Oafs | Sunglasses: Celine CE 41093 Sunglasses 0AH3 White Blue Orange | Lipstick: Mac-RubyWoo | Skirt: Ann Taylor Pleated Taffeta Skirt | Shoes: Jack Purcell | Purse: Kate Spade Cedar Street Maise

Staying so close to the Resort makes it so much easier to get to their early in the morning, which you want to do when you visit Hong Kong Disneyland Resort! Every morning at the park entrance before it opens, Mickey and Minnie arrive in a vintage styled taxi to greet all of the guests! They even take pictures with one lucky family by the Mickey flowers! Isn't that so cute?!
If you would like to see around the hotel, a room tour, or the cutest Disney themed food you will ever see, check out our vlog below from our adventures at the Hong Kong Disneyland Hotel.
China
Cities
Hong Kong
Hong Kong Disneyland