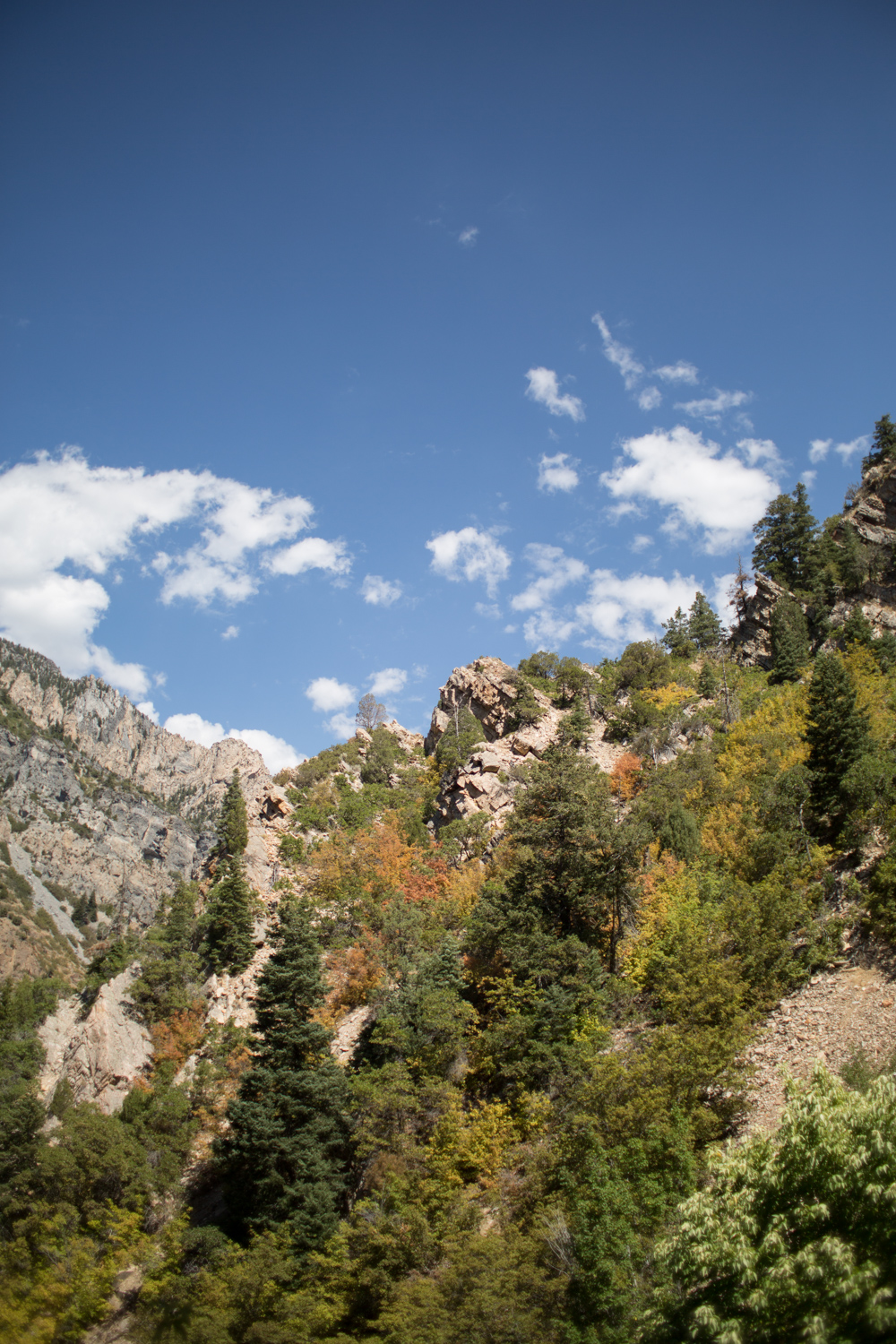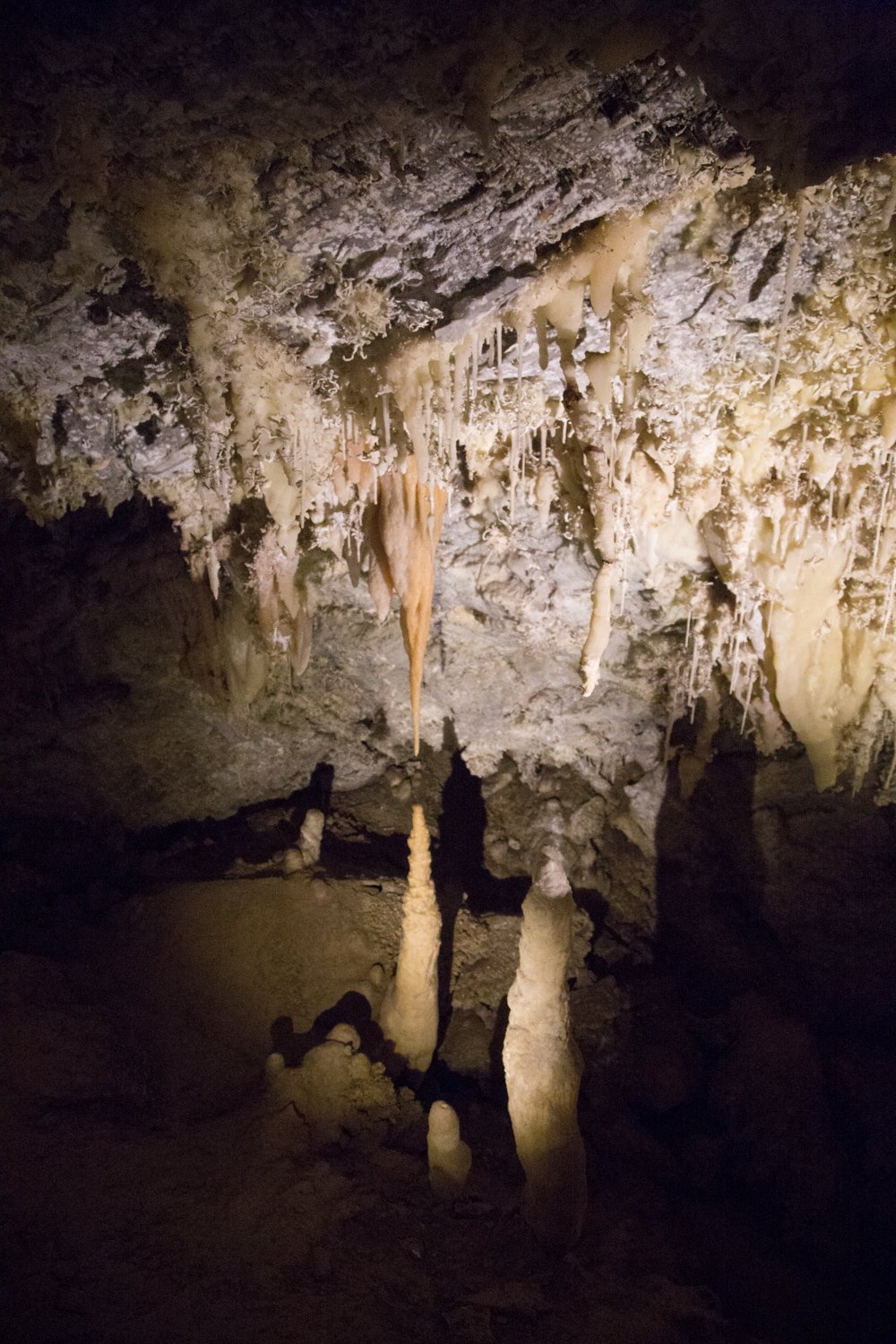 HIS LOOK
HER LOOK
We recently got to explore Timpanogos Cave National Monument!  We have been wanting to visit here for quite some time, and were so happy we finally made it!  We have tried to go a few times before but every time it was sold out!  We started to see signs of fall while we were up in the mountains and it made us so excited!
LOCATION:
Timpanogos Cave National Monument is located in the Wasatch Mountains in Northern Utah in the Uinta-Wasatch-Catche National Forest.  If you are just visiting the caves, let them know at the front entrance.  They do not charge visitors a park fee for visiting the caves.  If you want to plan a trip, here are some
directions
for when you get into the general area.  We took the scenic route recommended and loved it!  We already started to see some signs of fall happening with leaves changing colors!
WHEN ARE THE CAVES OPEN:
Generally the caves are open from May to September each year.  The caves are open from sunrise to sunset with diffrent time slot tickets available.
WHERE TO GET TICKETS:
If you ever get to visit Timpanogos Cave National Monument, make sure to get tickets in advance, especially if it is a weekend or holiday! Tickets can be purchased up to 30 days in advance.  The National Park only lets a certain amount of people each day visit the cave and is often sold out!  16 people is the biggest a group can be per time slot.  We picked up our tickets on site a week in advance but I know you can call the park and order them too.  It is better to get tickets in advance so you don't have to worry about tickets selling out and missing out on a cave adventure.  Adult tickets are $8.00, Juniors $6.00 and Kids $4.00.   For more info or the number to call to get tickets, the visit the 
website here
.
HOW TO GET TO THE CAVE:
First you start off at the visitors center and pick up your tickets!  Even if you get your tickets in advance the tickets will be held at the check out desk till the day of your hike/tour.  Then you walk out the doors and follow the signs to the cave.  A guide will be at the start to tell you about the trail, safety, check tickets, etc.
Then you get to start on your hike.  The hike is 1.5 miles up. It might be a little tuff for a little child to hike up, but with the help of an adult could get up there 🙂  The trail is paved, and makes for a smooth hike but steep in several areas.  Because its steep in quite a few areas, make sure to wear socks so your shoes don't rub!  Along the path way there are several benches and large rocks that you can sit and take a break if needed.
WHAT TO BRING:
32 ounces of water is recommend, as well as a light jacket.  We carried backpacks that had our water in it, some tasty snacks, and a light jacket!  When you get to the cave you are not allowed to eat or drink in it so make sure to eat your snacks before if you get hungry!  After you exit the cave, there are some nice benches in the shade you can also sit and enjoy your treats at.
WHEN YOU GET TO THE CAVE:
When you get to the top of the hike, there is a National Parks Guide there that will take you and the others on your time slot into the cave on a tour.  We ended up getting to the top of the cave 30 mins before our time slot, and the group before us only had 14 people there, so we got to tag along with them and get in early.  The guides really tried to be accommodating which was really great!  Make sure to have your tickets handy when you get to the top because you will need it to get into your cave tour!
ABOUT THE CAVE:
On the tour you will get to see 3 caves areas.  The caves are connected by man made tunnels and are fun to walk through!  There are stairs on some, ducking in other areas, that make it a fun adventure! The cave was discovered by a man named Martin Hansen.  He saw cougar footprints on the ground and followed the prints into the cave! That was one brave man!  He was up in the area chopping wood! Once again..he is one brave man!
Over time the caves were lost and found again and again.  In 1922 the site was maintained by the U.S Forest Service and in 1933 the National Park Service took over management.  The cave is full of limestone in very cool formations!
We had the coolest tour guide who was super fun to listen to and told us some fun stories about the cave, diffrent people that rediscovered it, etc.  She even sang us a song she made up about a camel in the lime stone 😉
If you want to see the caves in more detail, hear about some of our cave stories, or hear the camel song, link to our vlog here!
Fall/Winter
Fitness
National Parks
Salt Lake
State Parks
The Great Outdoors