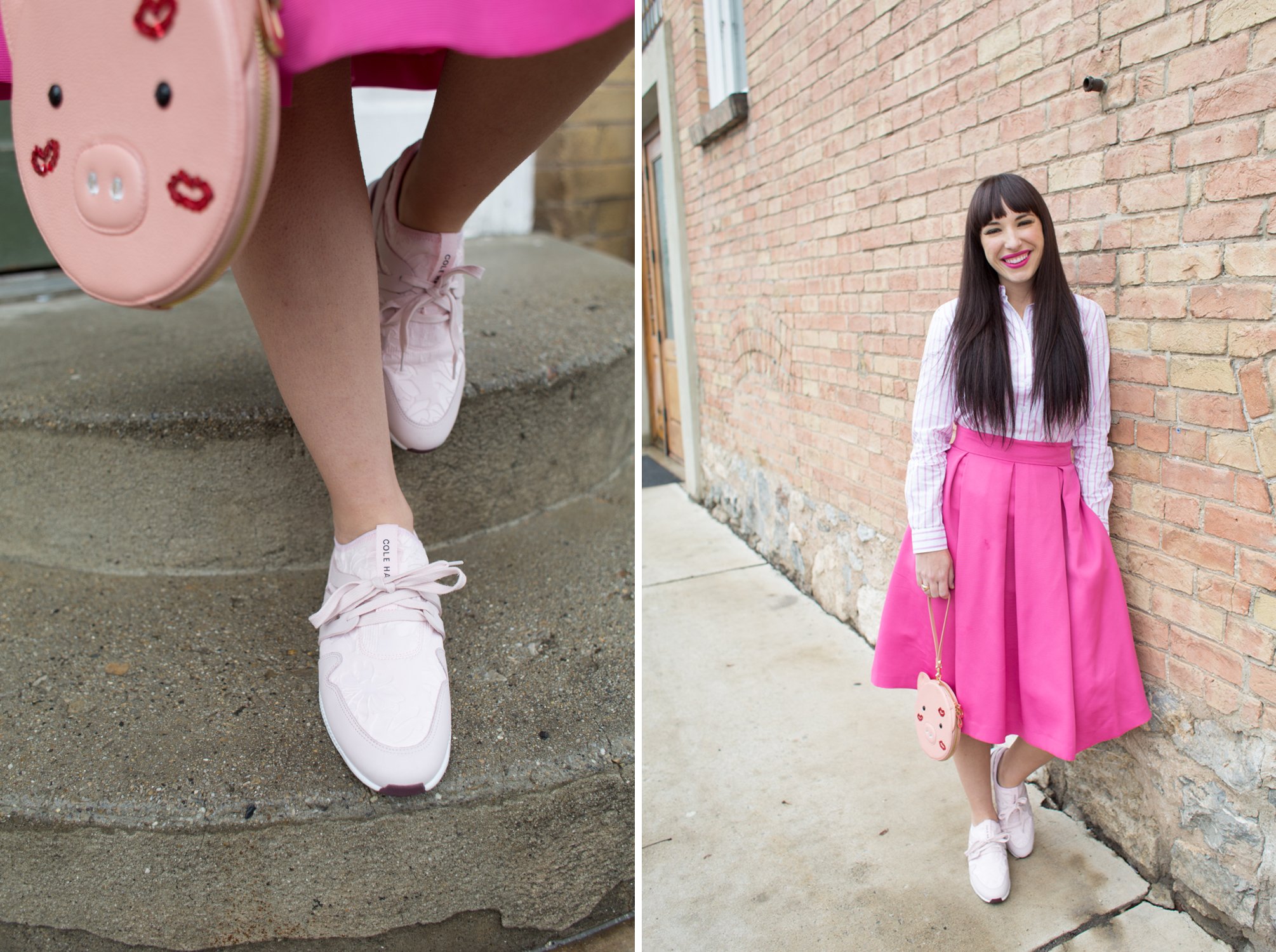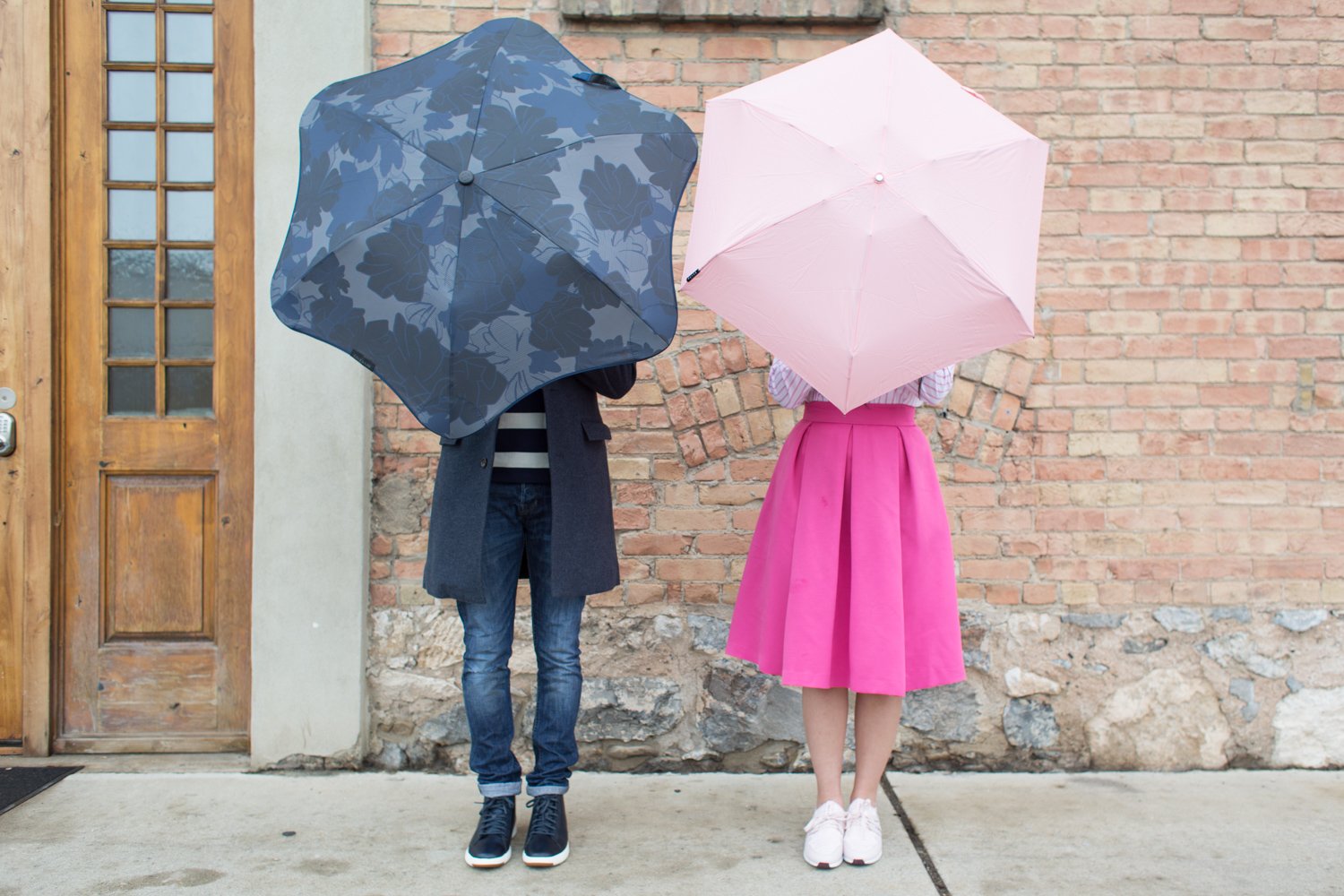 HIS LOOK
Umbrella: Cole Haan StudiøGrand x Blunt™ Umbrella | Coat: Jcrew | Shirt: Joules Clothing Filbert Classic Fit Polo Shirt | Belt: Banana Republic Leather Modern Belt | Jeans: All Saints Stamp Cigarette Jeans | Shoes: Cole Haan GrandPrø High Top Sneaker
HER LOOK
Umbrella: Davek Lightweight Mini Umbrella | Shirt: Joules Clothing Lucie Classic Fit Shirt| Skirt: Eliza J Midi Skirt | Shoes: Cole Haan StudiøGrand Sneaker | Lipstick: Mac-Girl About Town

Valentines is only a day away! Wahoo! This year is flying by so quickly already!  We have had a lot of rain around here lately and it has been fun!  Rainy days are our favorite type of weather!  We recently both got a few new pairs of Cole Haan shoes and were so excited to take them our for spin.
I have a pair of the Grand Pros, and Jake liked mine so much, he thought he needed a pair too!  He got the leather high top version.  We both loved the dark navy and thought it was such a good looking color!
 I was so excited about the StudioGrand Sneakers I was able to get! They are truly the cutest sneakers I own! I love the embossed floral detail and the touch of burgundy on the heels!  I am all about the little details and love how Cole Haan always know how to make a pair of shoes special!
Thank you so much for stopping by today! Hope you have a wonderful one 🙂
Cole Haan
Eliza J
Fun Handbags
Rain
Valentine's