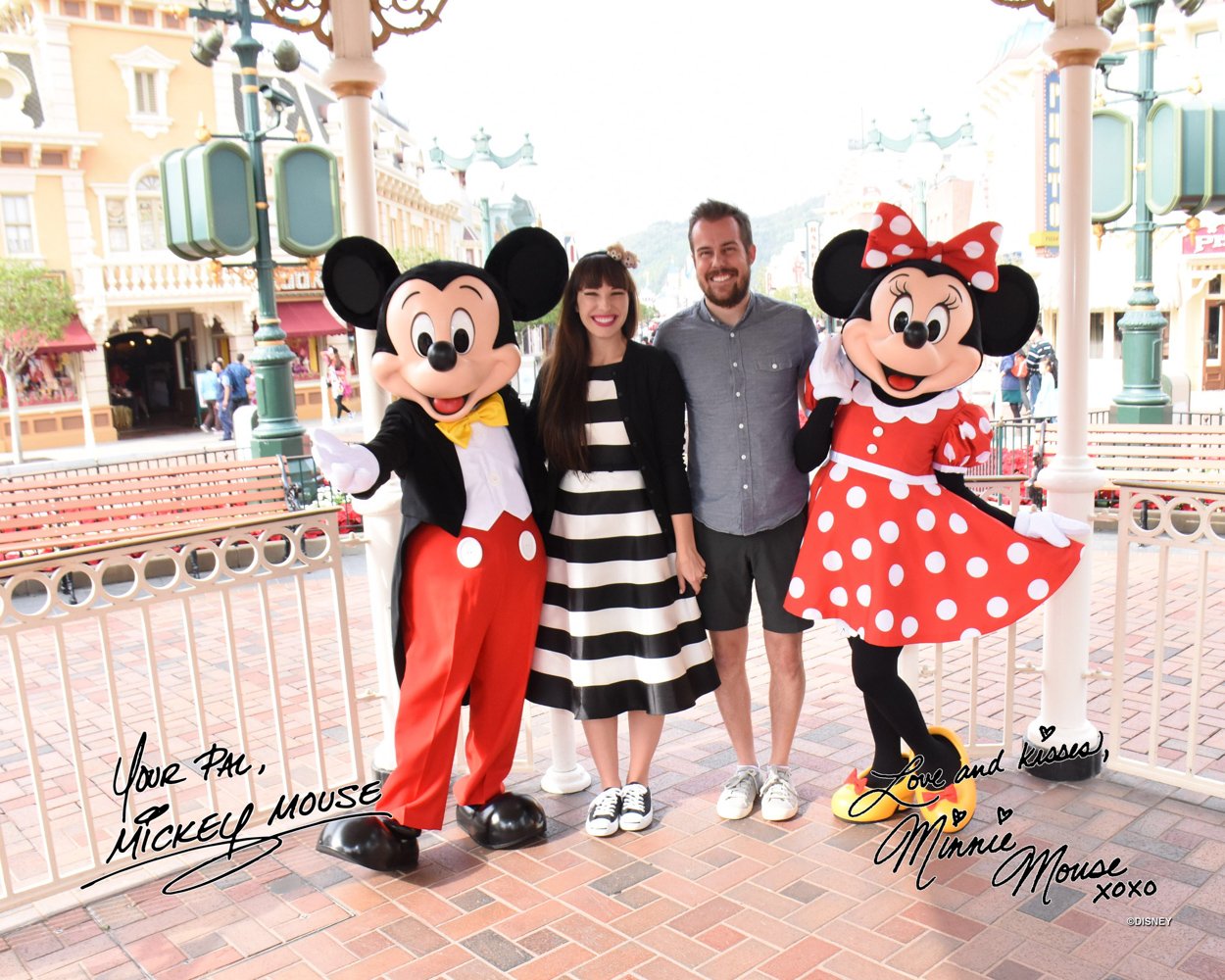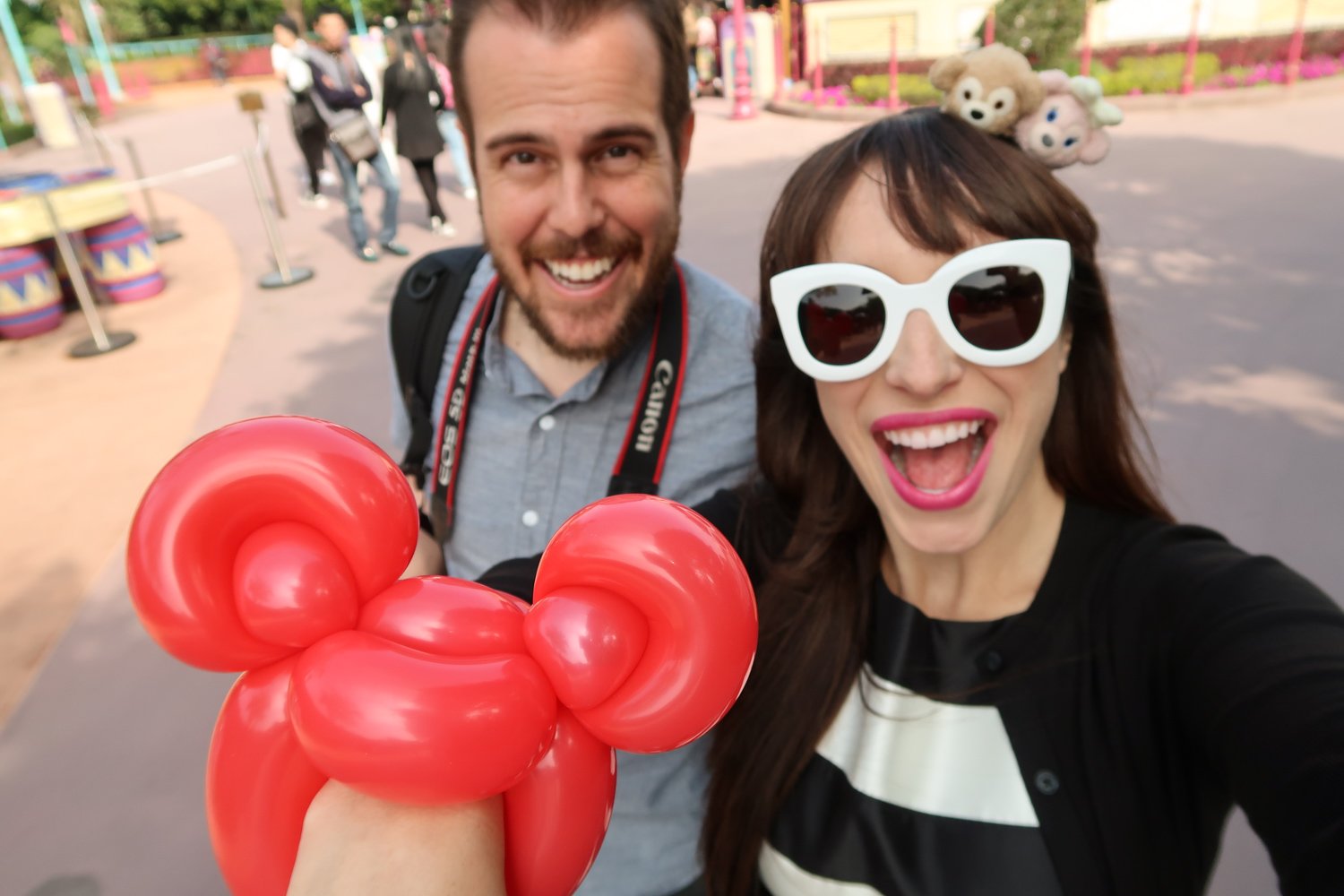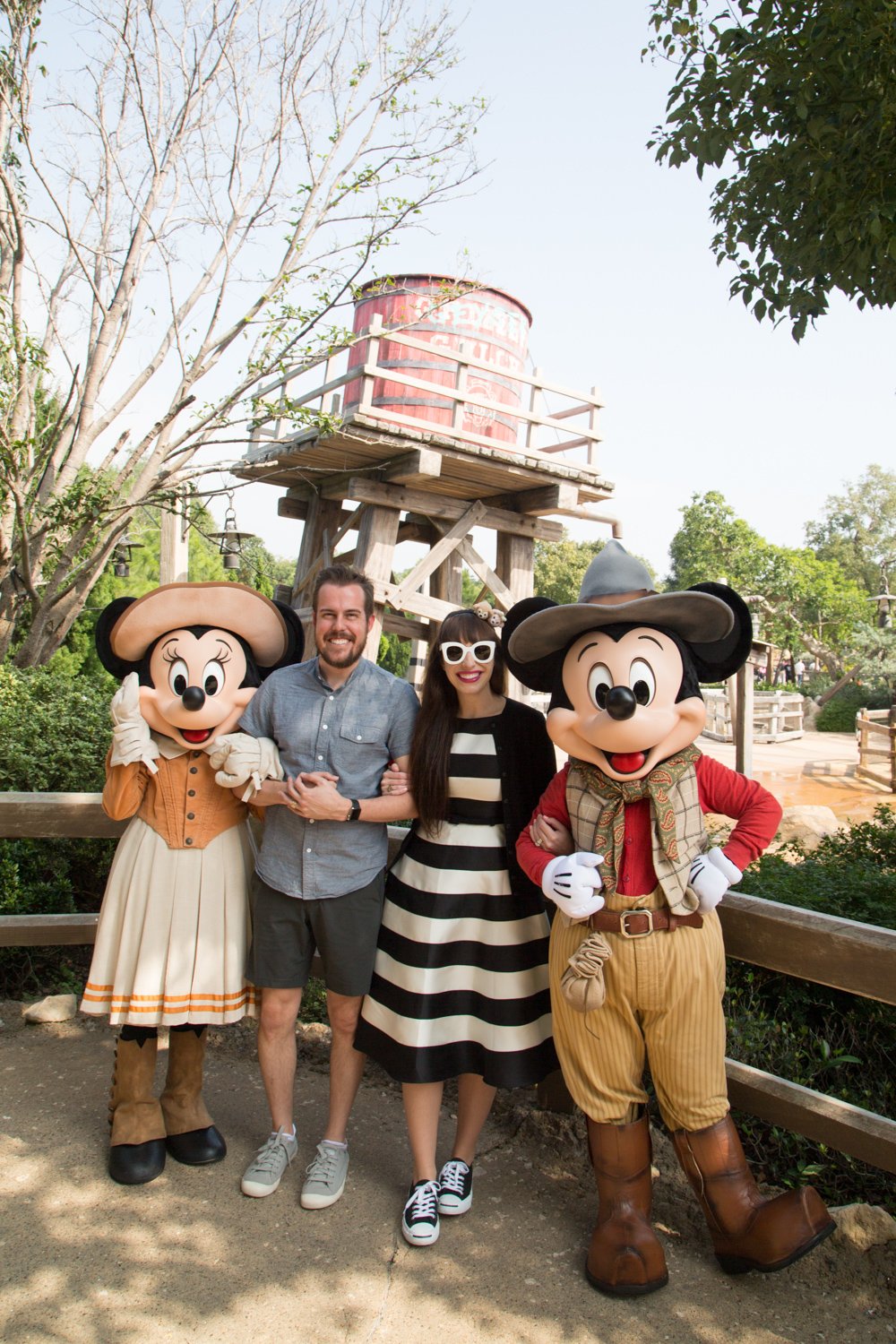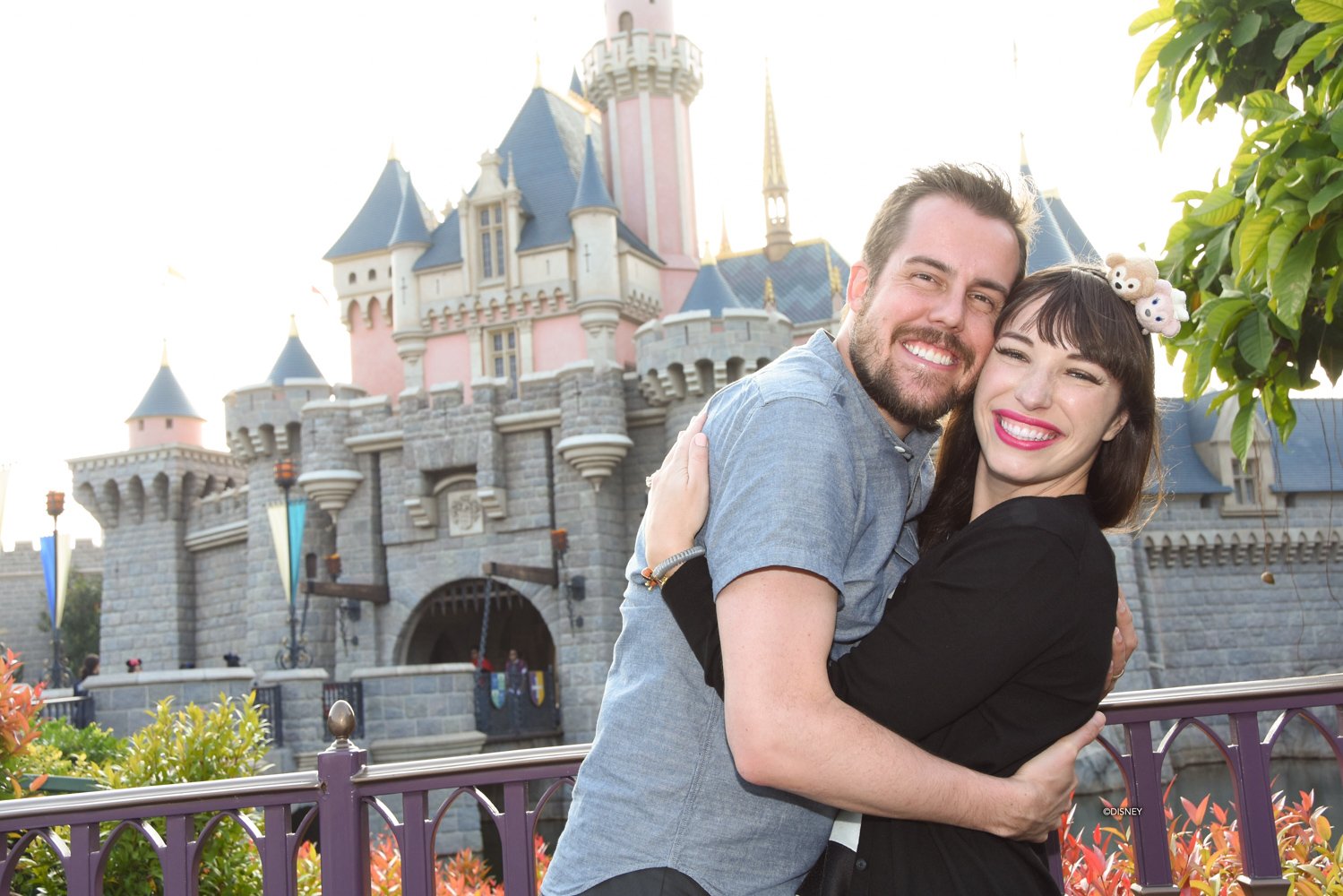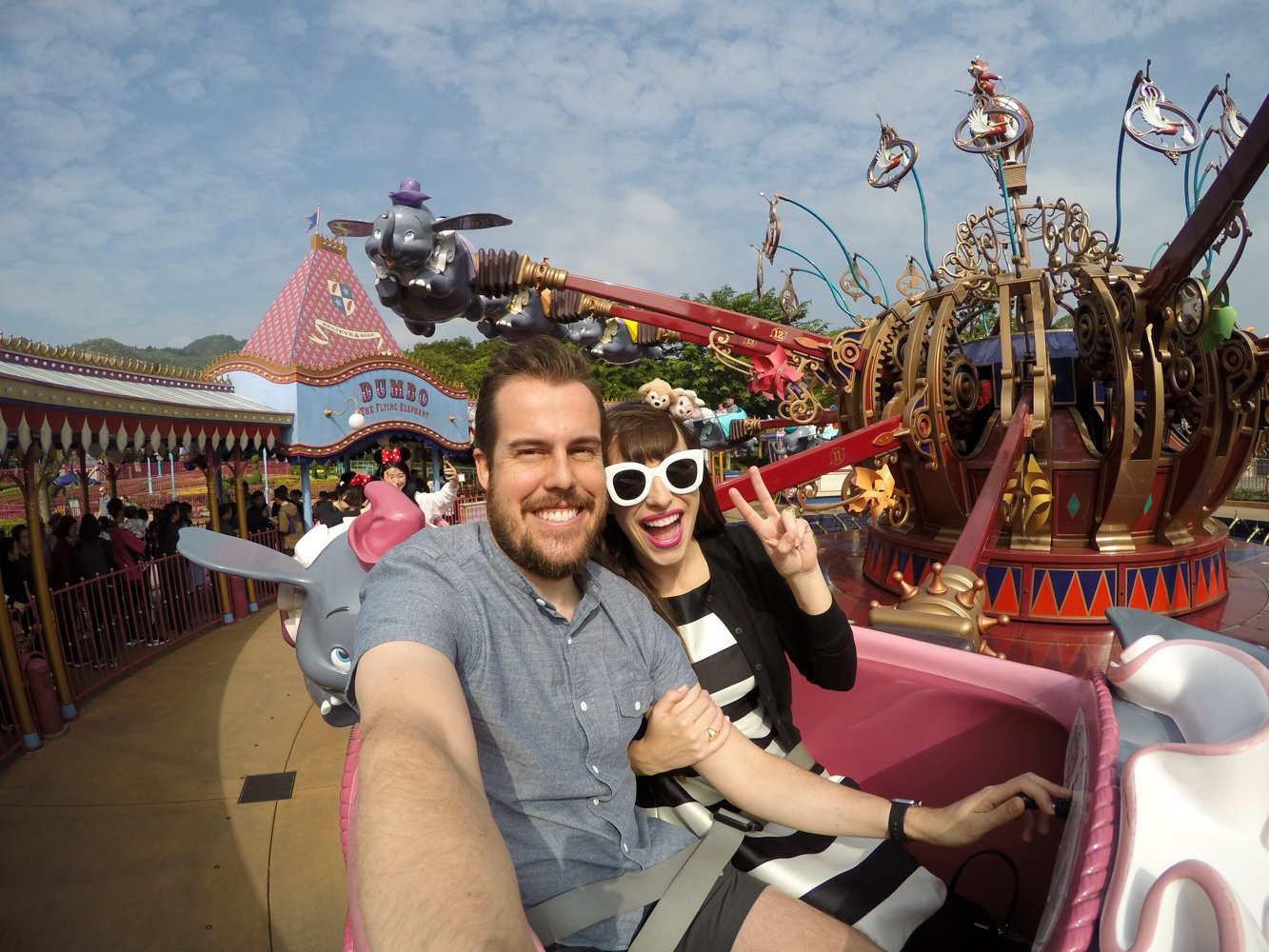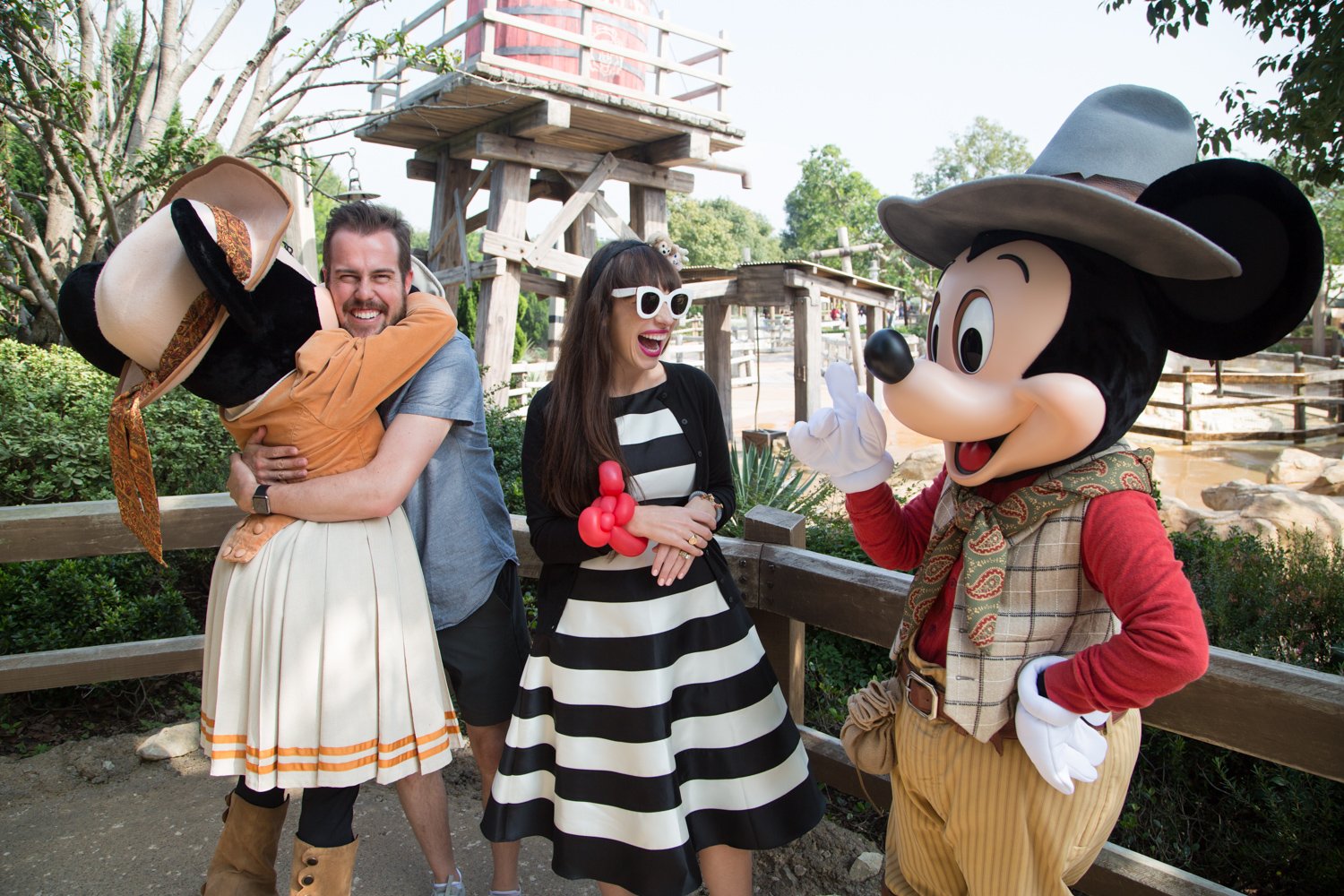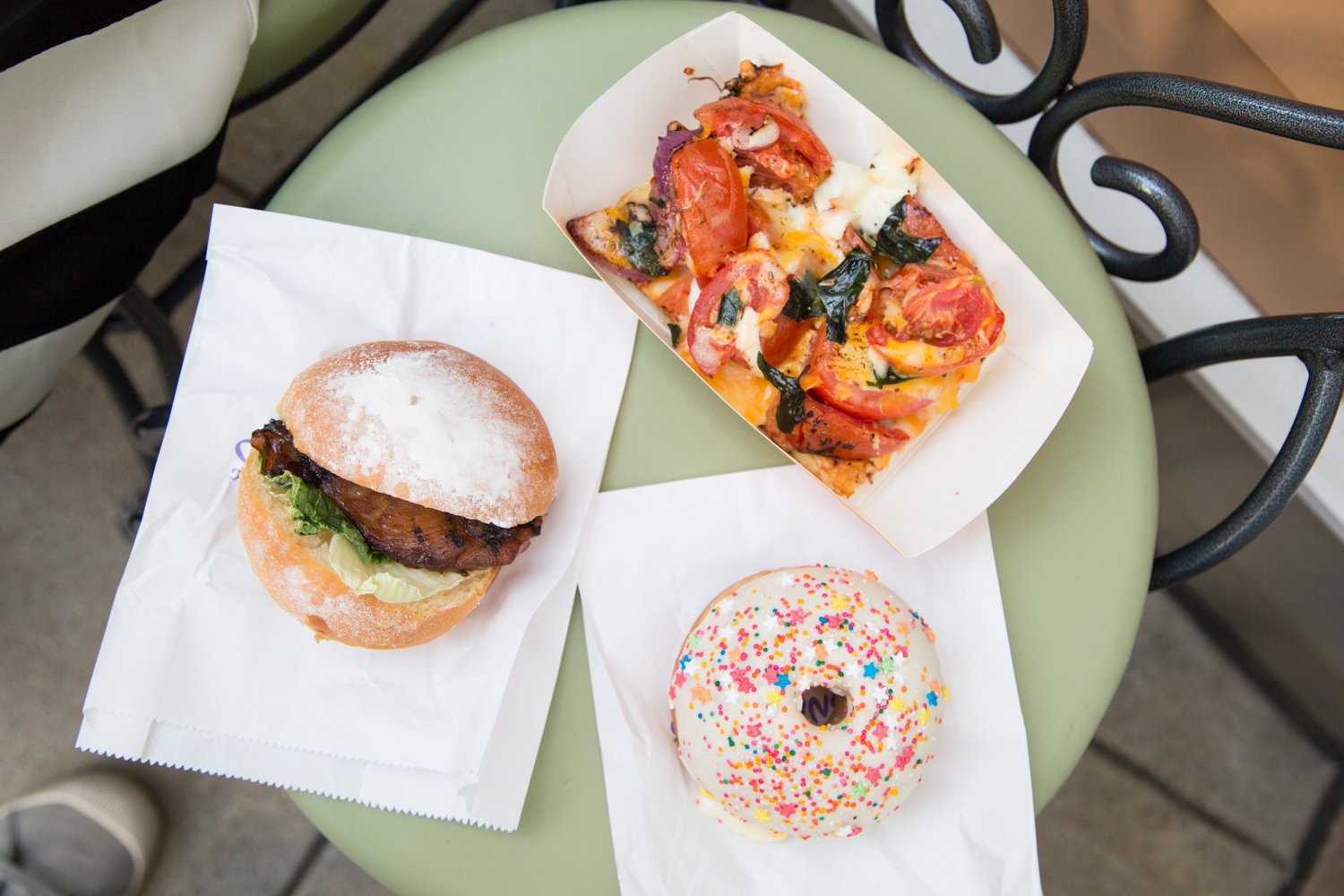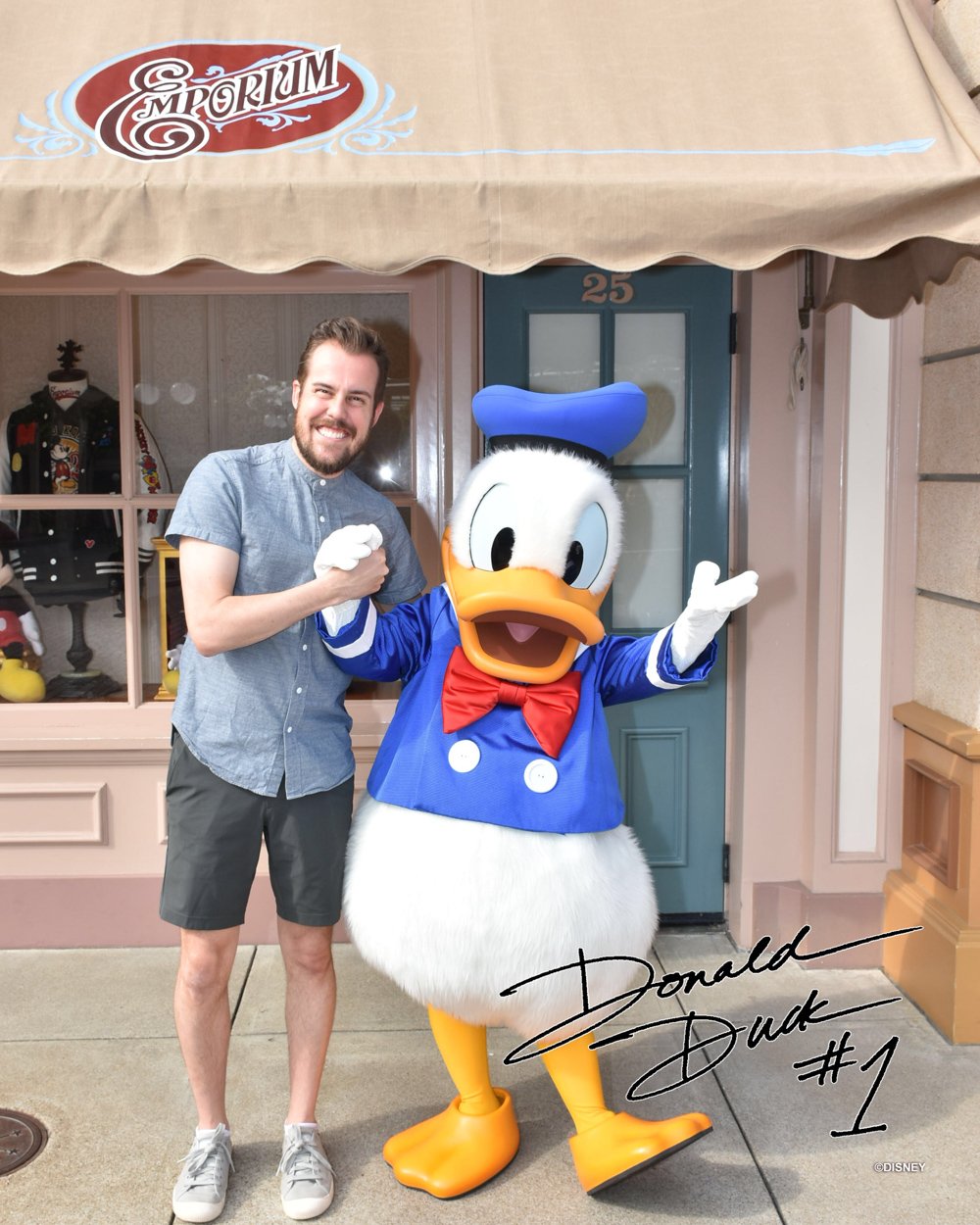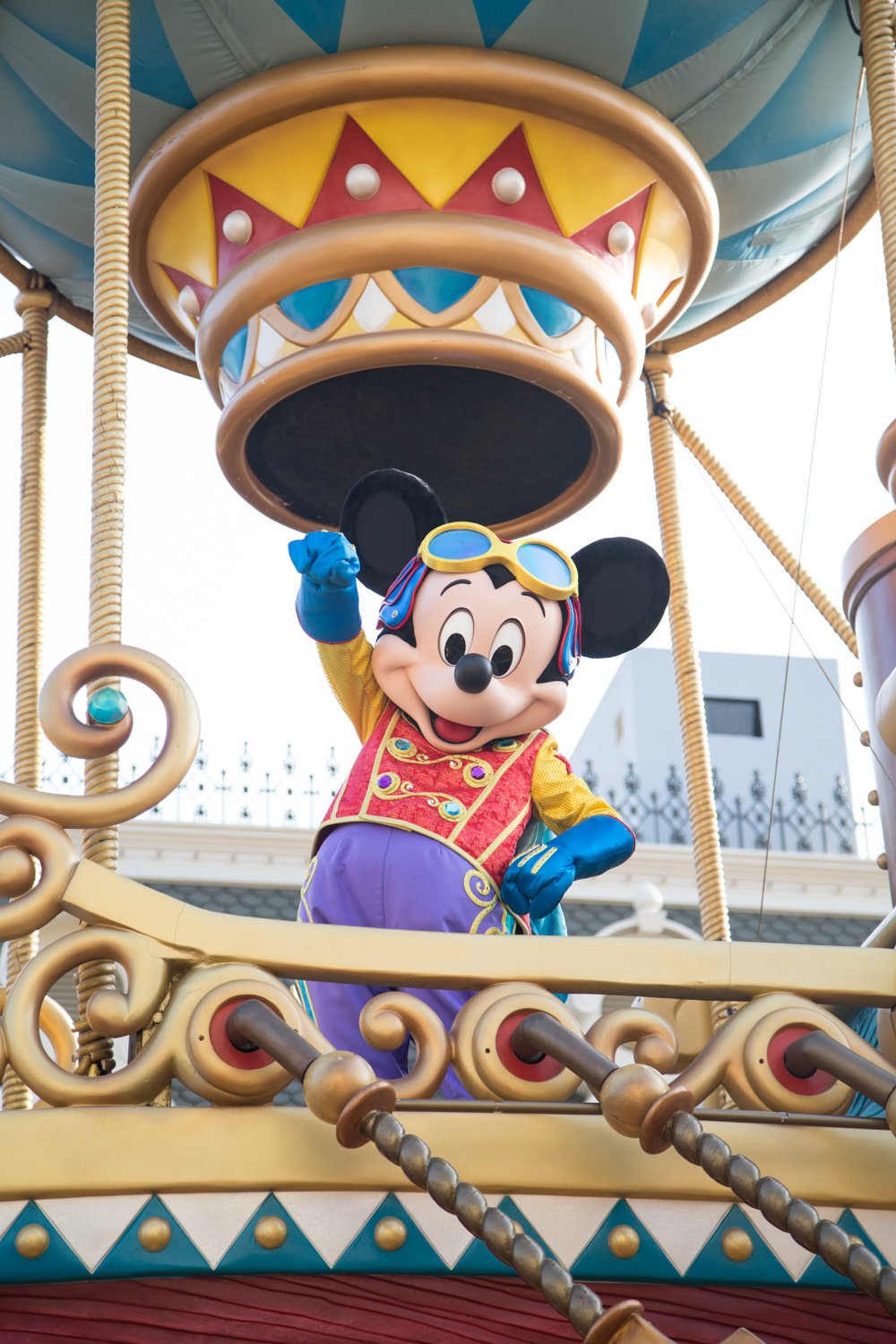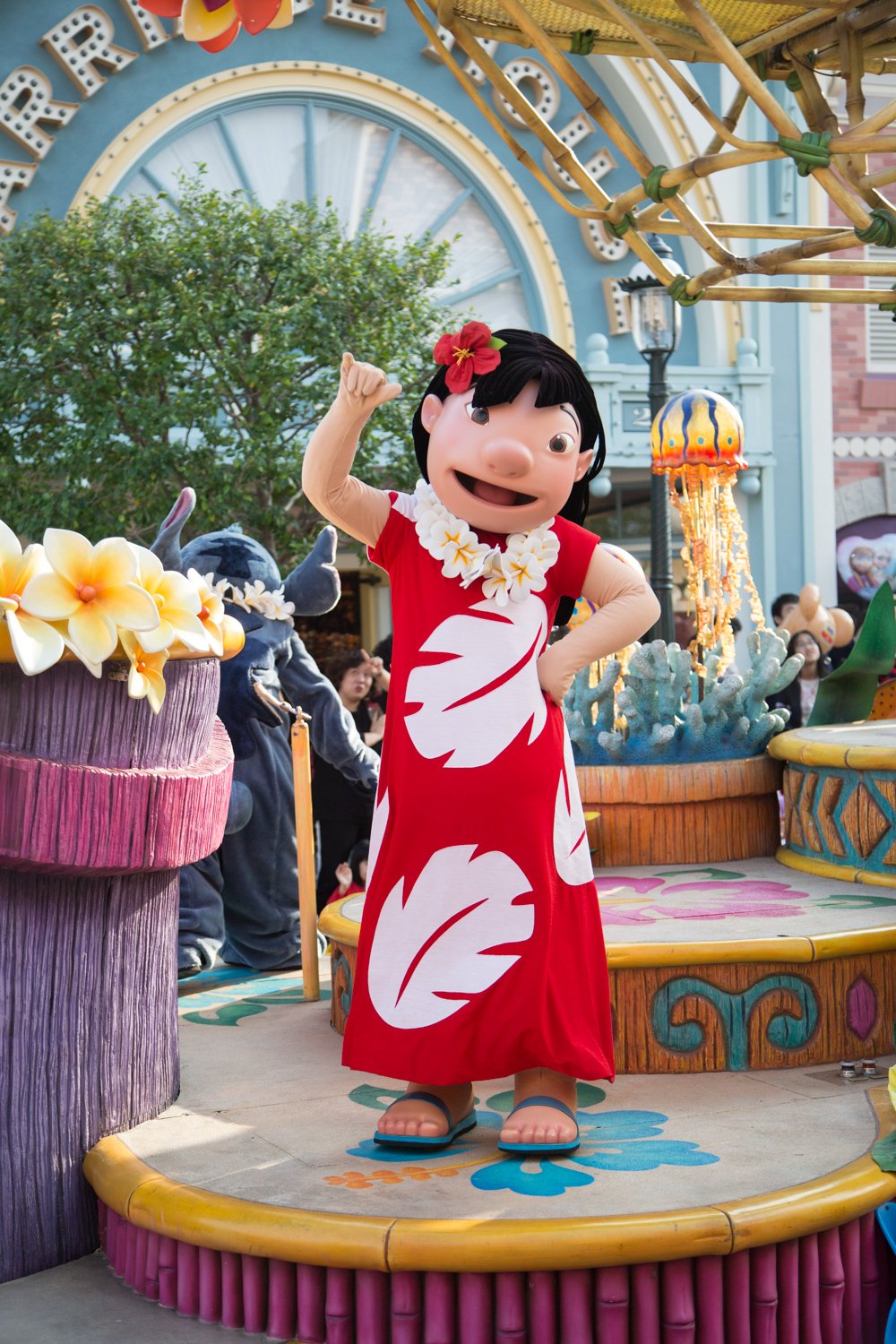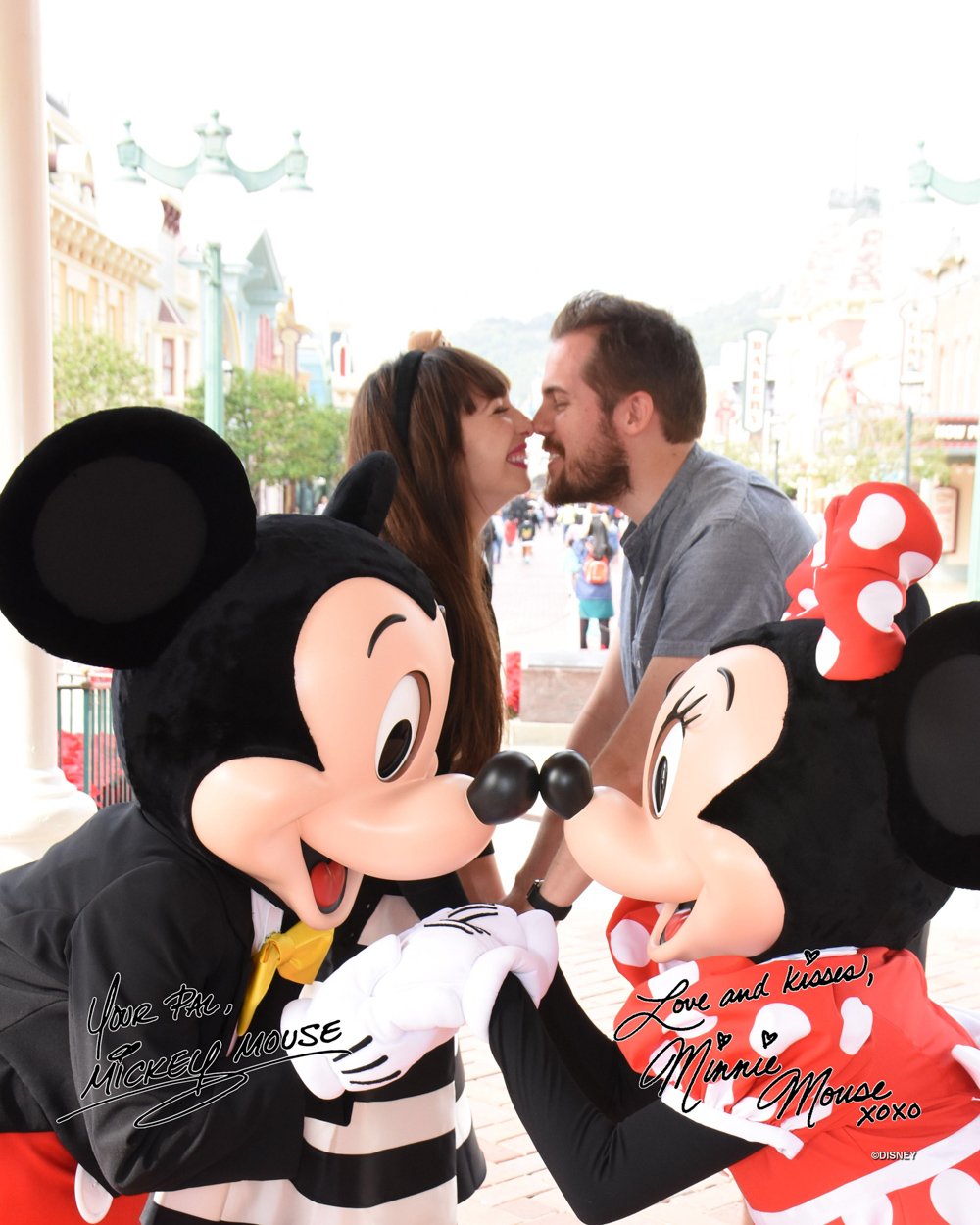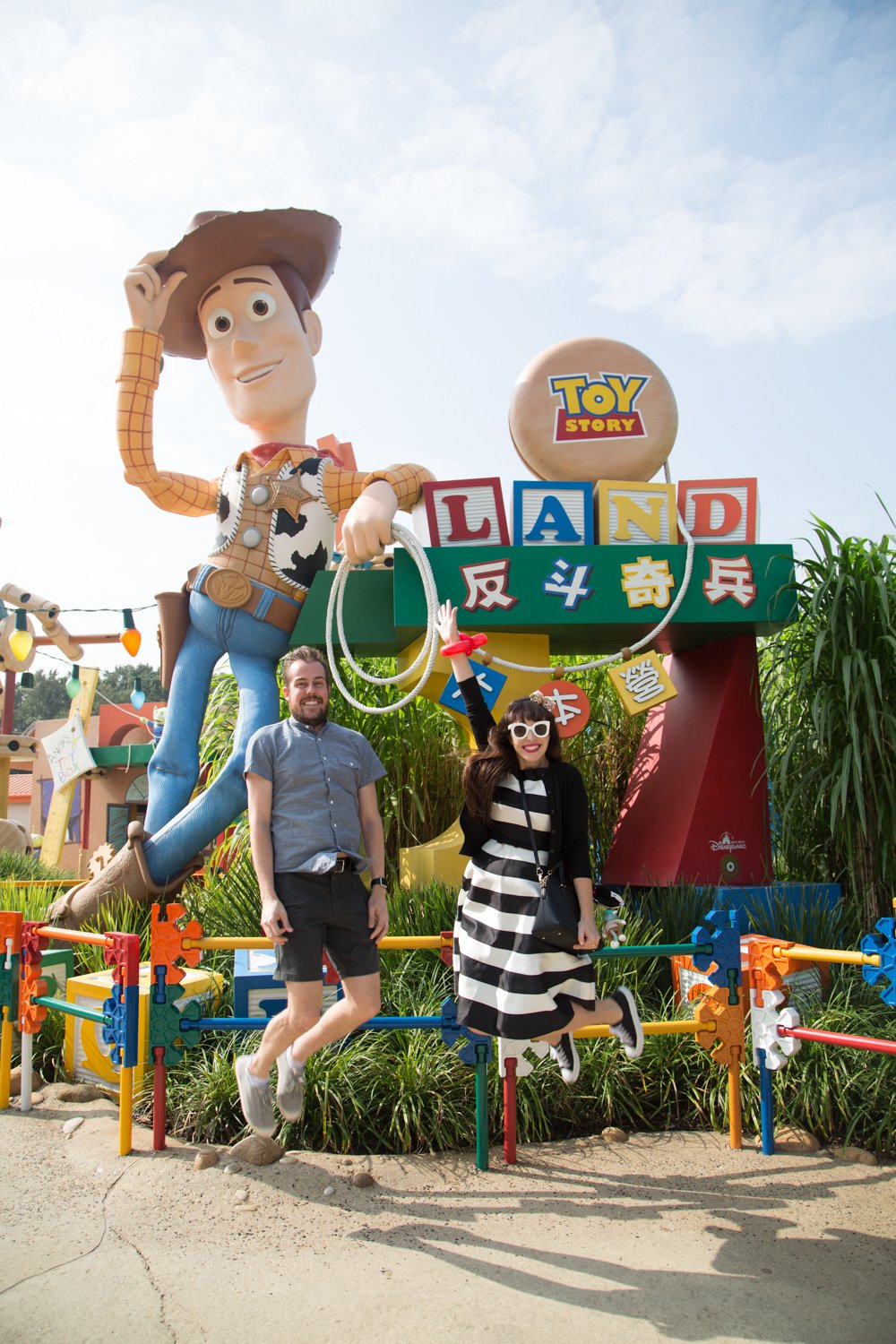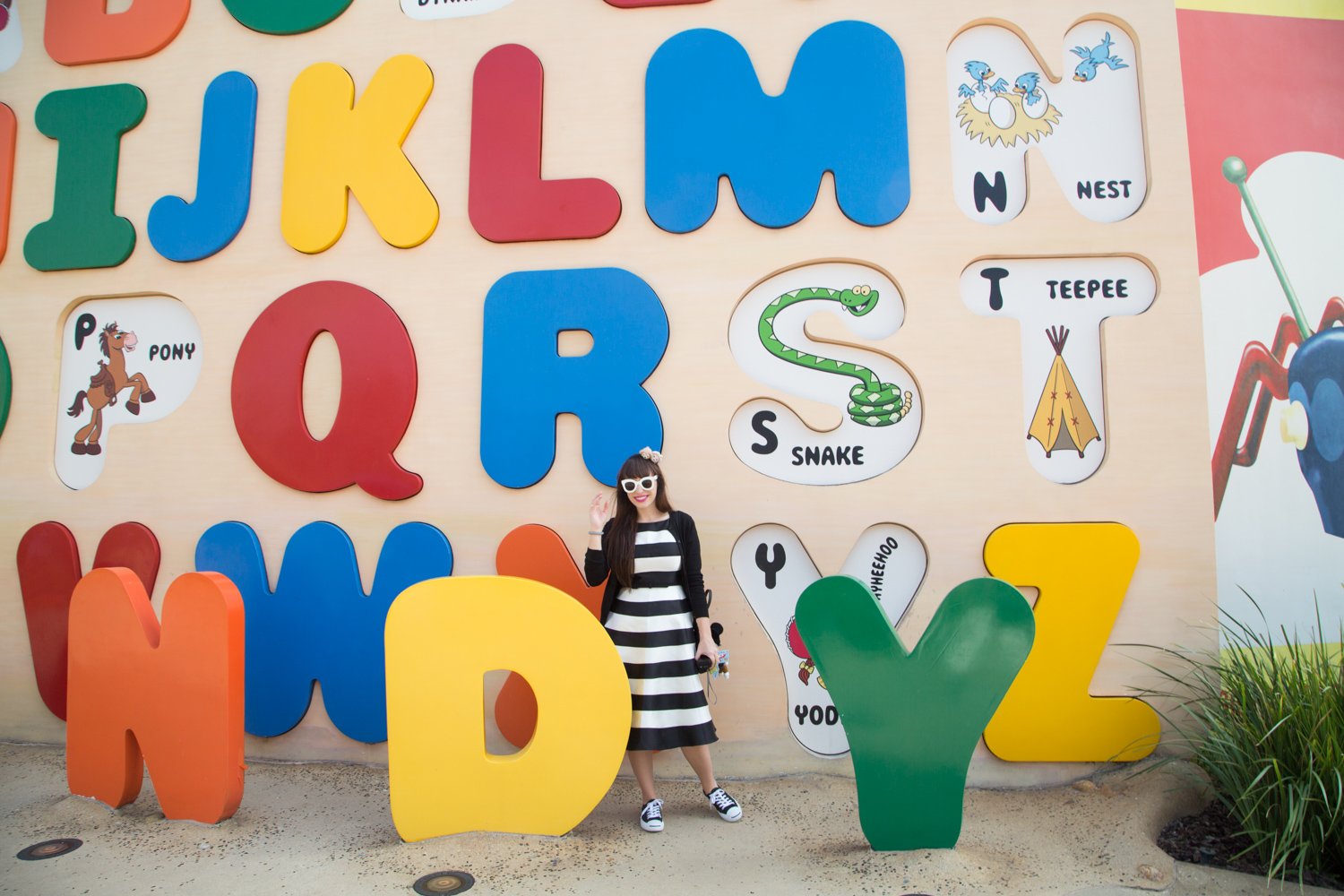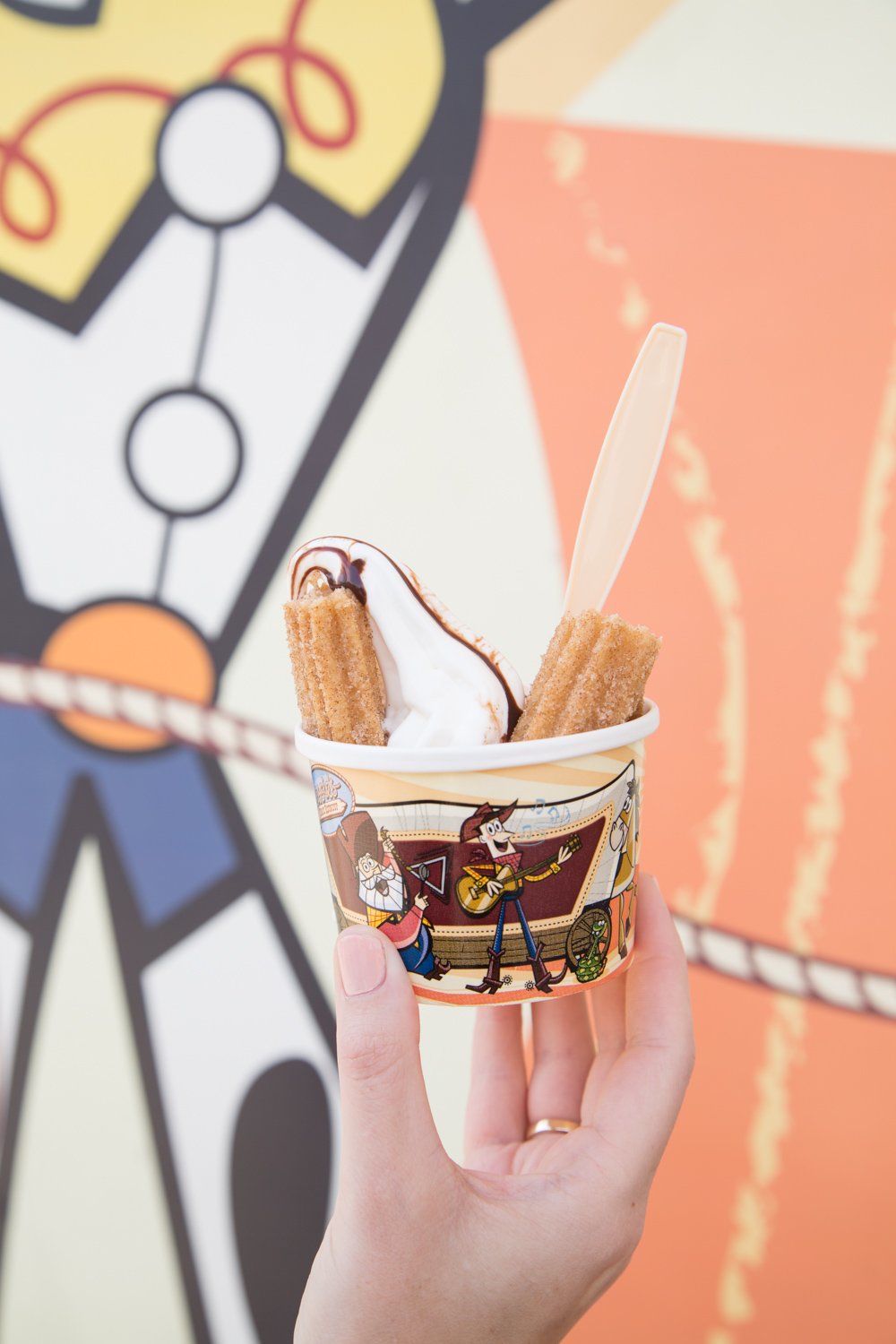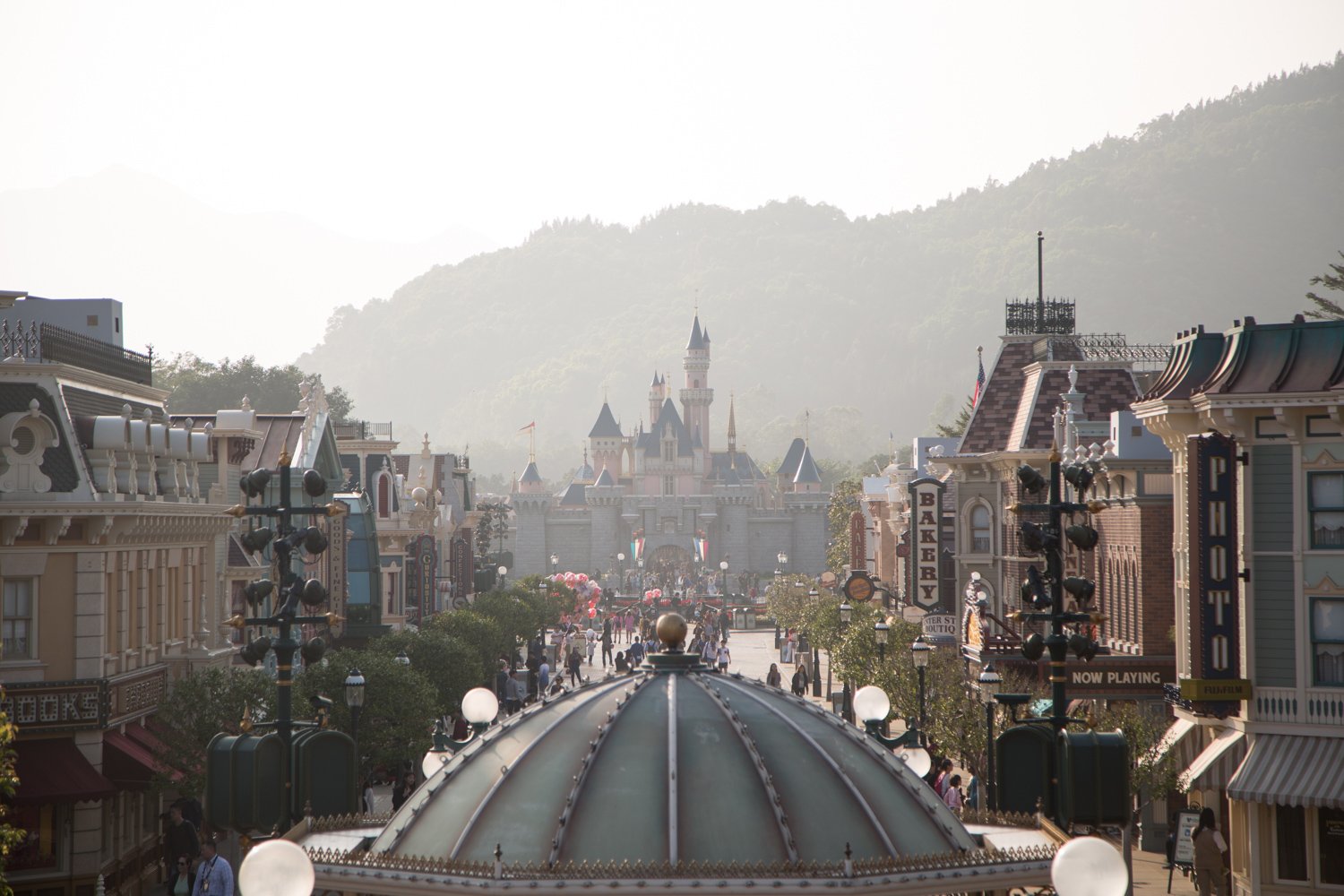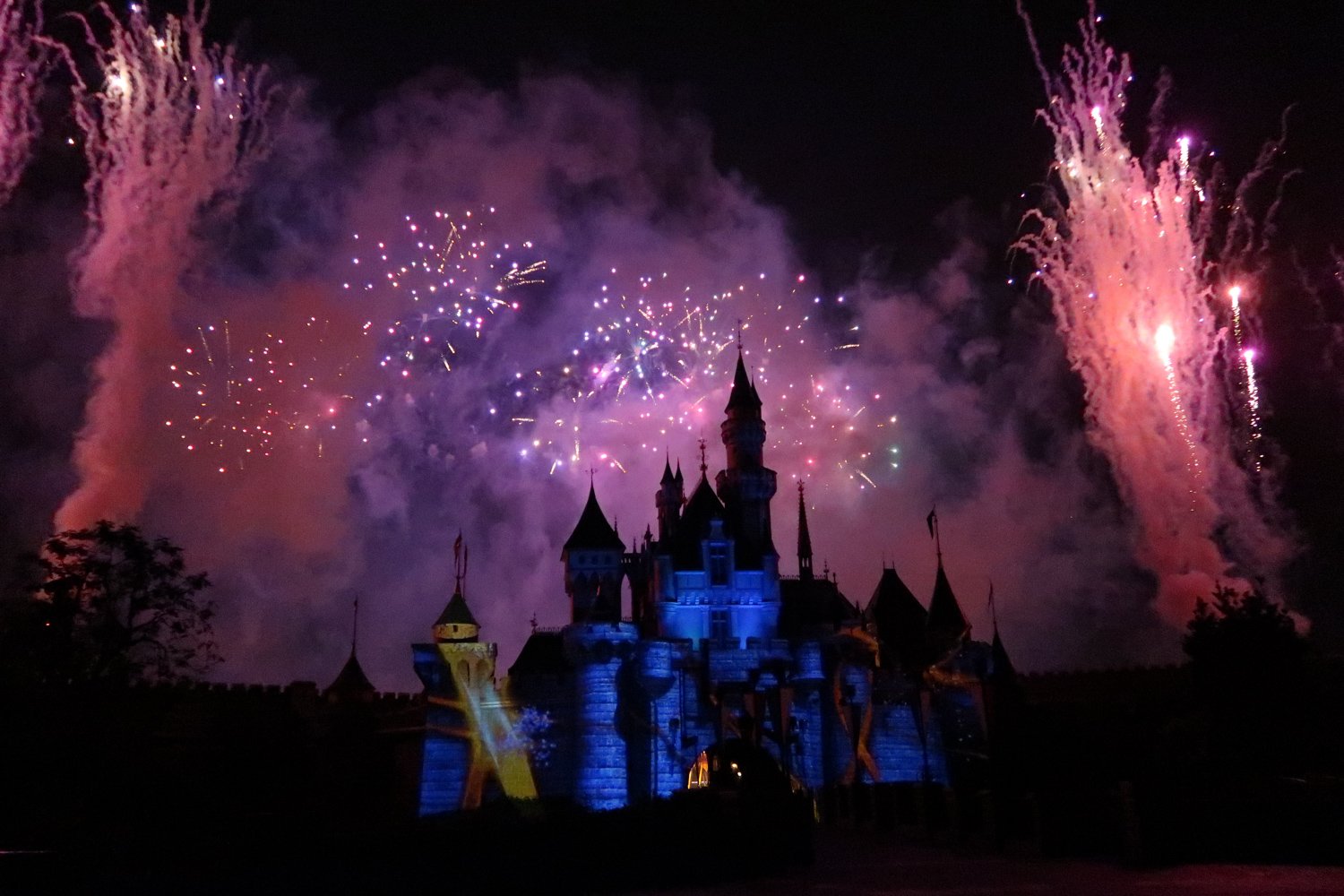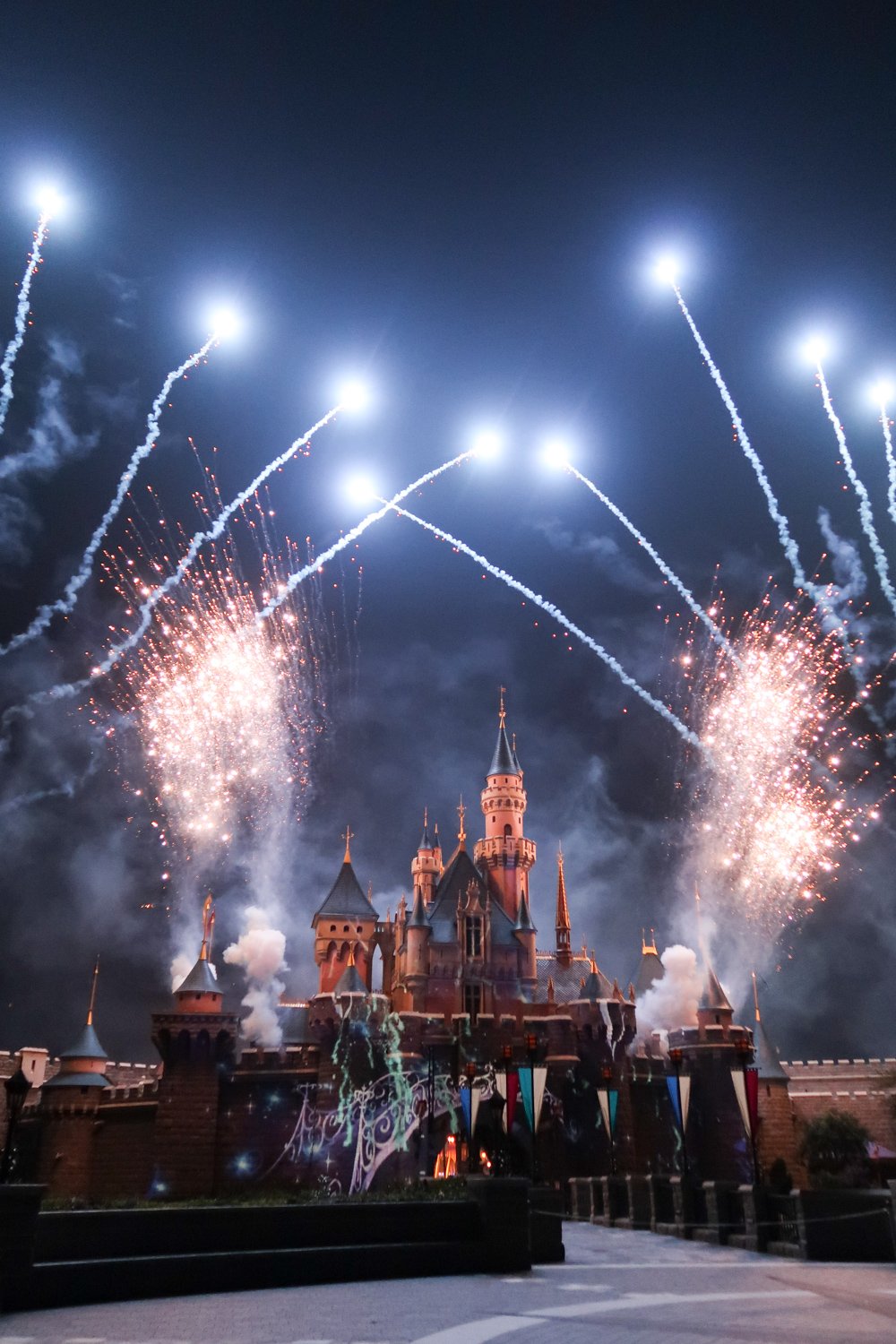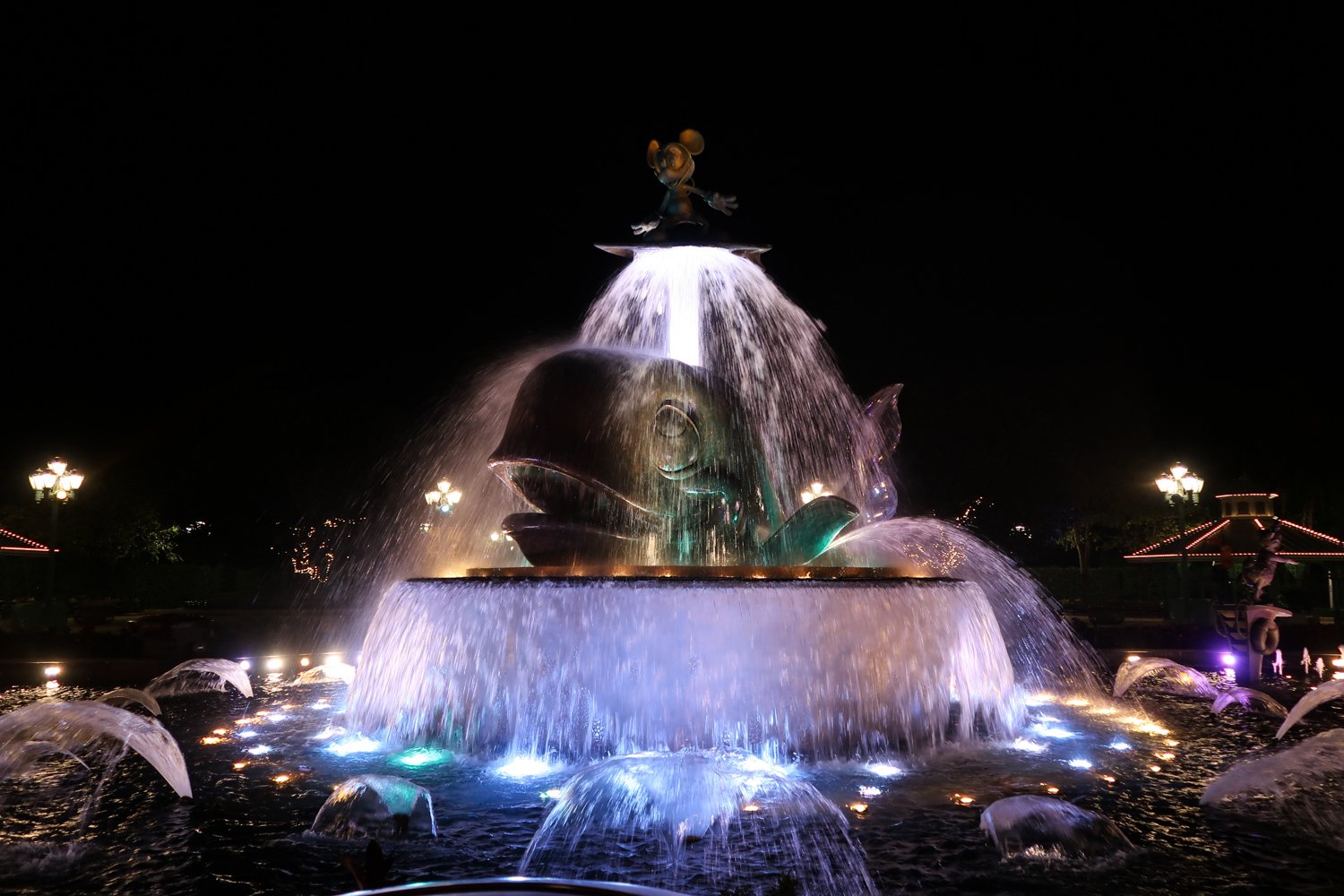 HER LOOK
Cardigan: Ann Taylor | Dress: Adrianna Papell | Belt: Anthropolgie | Lipstick: Mac- Girl About Town | Purse: Kate Spade Cedar Street Maise | Shoes: Jack Purcell | Sunglasses: Celine
HIS LOOK
Shirt: Jcrew | Shorts: Lululemon | Shoes: Palladium Boots
Character Meet and Greets at Hong Kong Disneyland
When we visit Disney parks, we don't always use our time doing meet and greets with characters. At Hong Kong, it was such a fun experience doing the Disney character meet and greets! Everyone around you so excited to meet and take pictures with the characters, it gets you super pumped up to do the same!
Three Reasons Character Meet and Greets at Hong Kong Disneyland are a Must Do!
The Disney characters in Hong Kong really take time with each group giving them lots of eskimo kisses and hugs! We got to see Minnie and Mickey mouse 3 times while we were on our trip and each time Minnie just adored Jake! She wanted to give him lots of hugs and not let go. It was so cute! I think it was Jake's beard 🙂 Minnie had the cute idea for Jake and I to hold hands and her and Mickey hold hands and do nose touches! It is one of my favorite pictures from the trip because Minnie was so excited about it 🙂
At a lot of the meet and greets they had two characters there at a time! Like Goofy and Pluto together, Jessy and Buzz, etc. We didn't get to do all the meet and greets but we tried to do as many as we could! We even got to meet some of the princesses at the castle! I wish we could of gotten all the interactions on video since they were so fun! With most of the characters not speaking out loud, we sure had quite the fun conversations with actions 🙂
We ended up doing the photopass while we were at the park. With the photopass you can use an app where you can view and download all your pictures! They will even add fun boarders and signatures to your pictures! It was my favorite after each time we met diffrent characters to go on the app and see the signatures/pictures.
Thank you for stopping by today! Hope you have a wonderful day! To see our Hong Kong Disneyland Vlogs, stop by our YouTube for more fun.
Disneyland
Hong Kong
Hong Kong Disneyland
Spring
Stripes