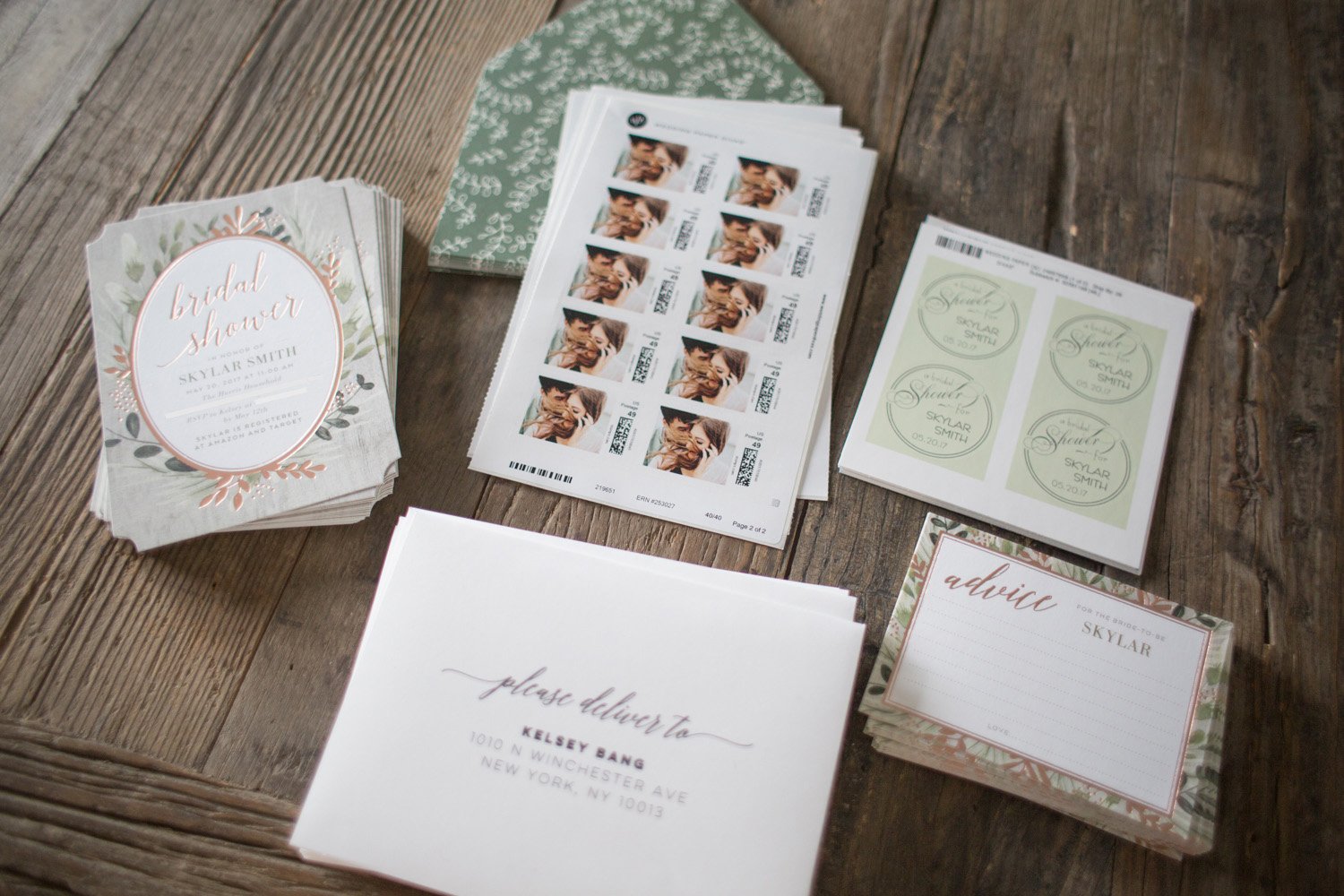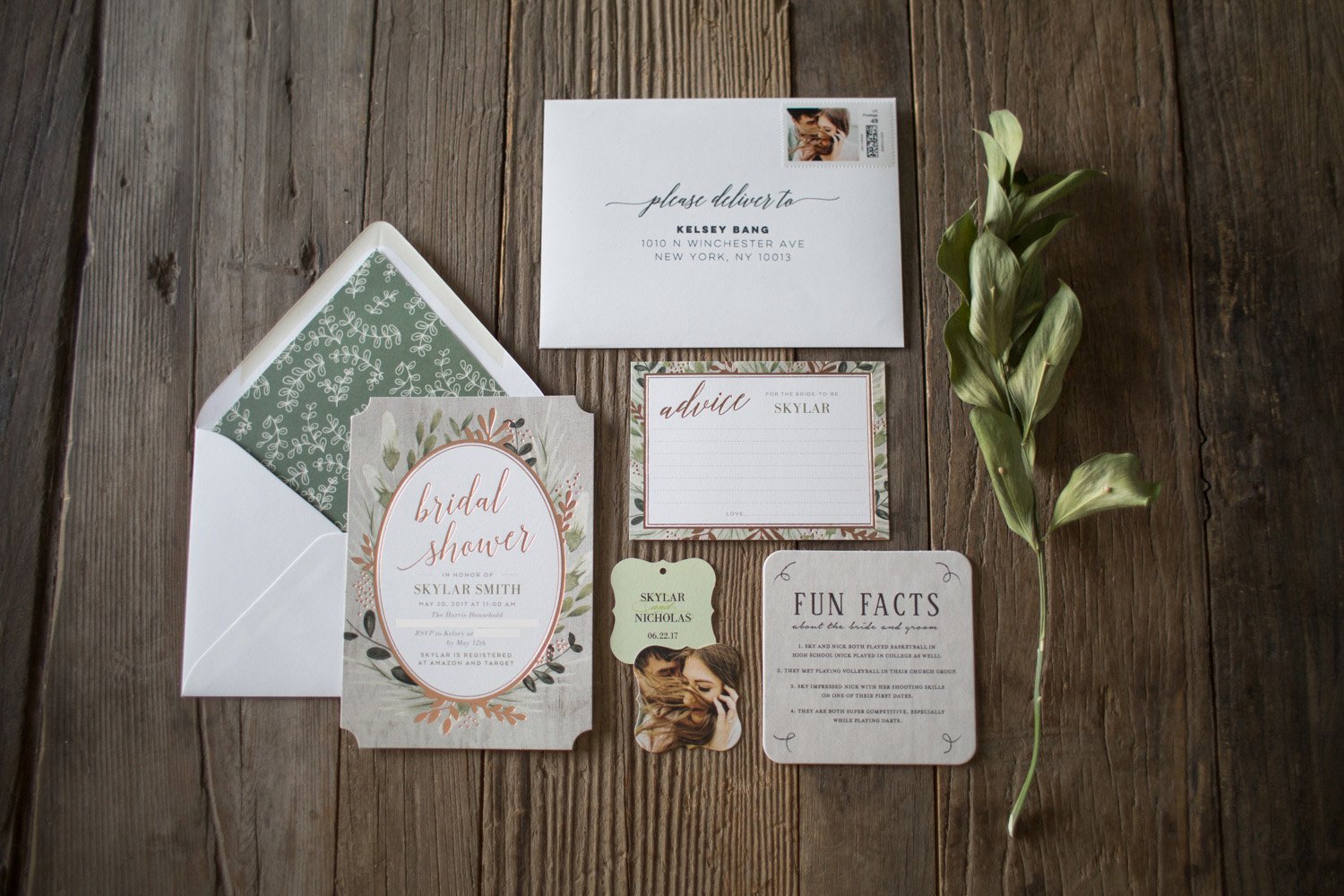 CARD DETAILS: Bridal Shower Invitations | Addressed Envelopes | Advice Cards | Personalized Postage | Envelope Stickers | Fun Facts Coasters | Gift Tags– Wedding Paper Divas
In my opinion, any great party starts with the invitations!  Invites set a tone and mood for a party.  It helps guests know what to plan for and expect. Once you pick out your invites, the rest of the party planning comes into place.  When planning a party for someone else, I always ask what their wedding colors are and try to incorporate those.
Last weekend I got to have a Bridal Shower for a cute cousin.  I LOVED how the invitations for the party turned out so I knew I had to share them!  I ordered the cards from Wedding Paper Divas.  This site has everything you need for any wedding party, including the big day!
This was my first time shopping on Wedding Paper Divas and it won't be the last.  Why you ask?!  I was able to put in requests to the original designs and have a designer edit it to what I needed.  Example, on the gift tags I wanted this exact gift tag but with no writing on the picture side.  I put in a request and the designers sent me a draft to get it approved.  Also, I wanted a custom sage green color to match with the invites on the gift tags, and they were able to do that as well.   For several of the items on the site I ordered I went the customized route on the designs.  It was so nice to be able to get all of those edits done and not be charged for any of the edits.
If you want to see more from this Bridal Shower Party, stay tuned!  To see the Party Favors, check out here! Thank you for stoping by today! Have a great one 🙂
Bridal Shower
Invitations
Parties