ri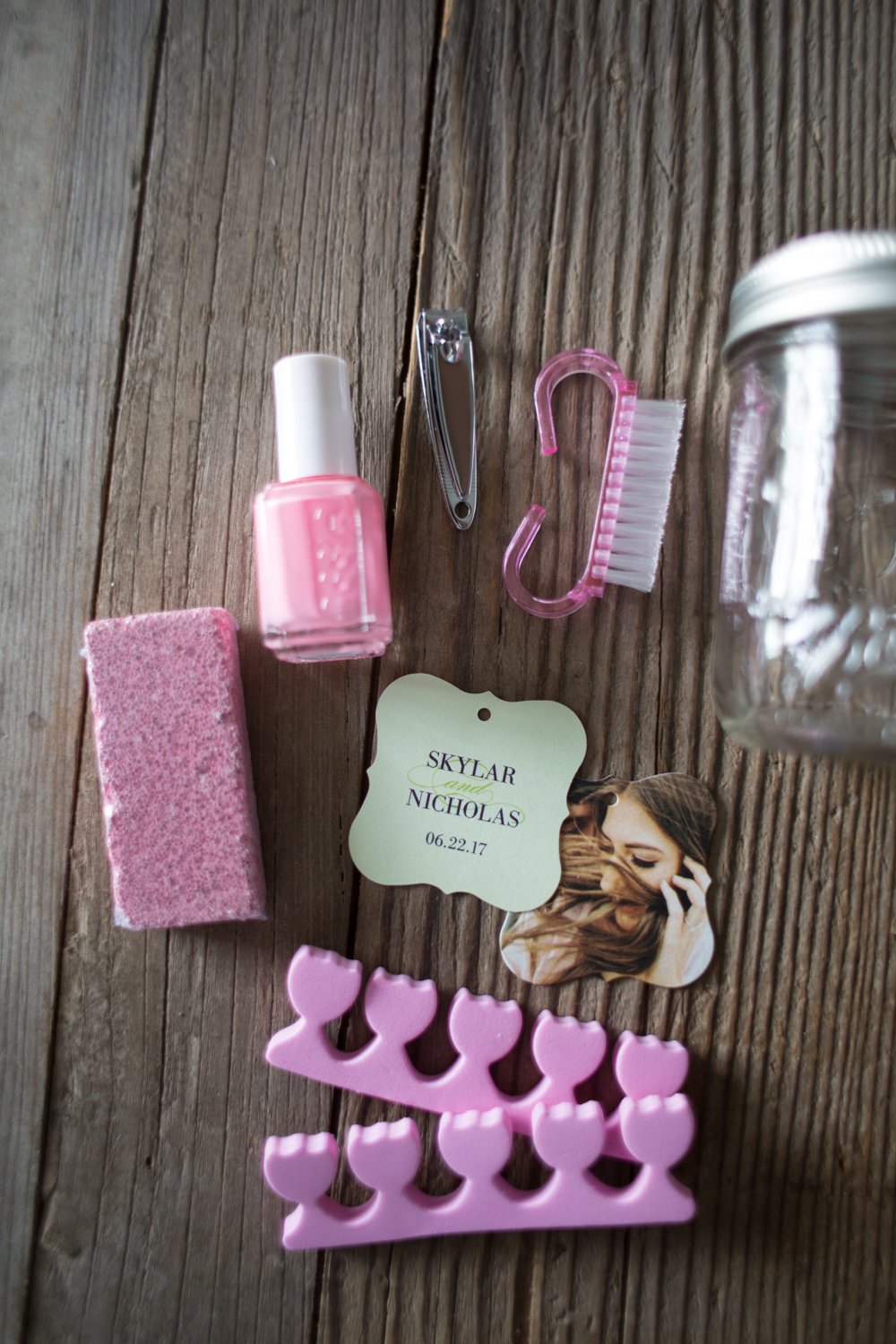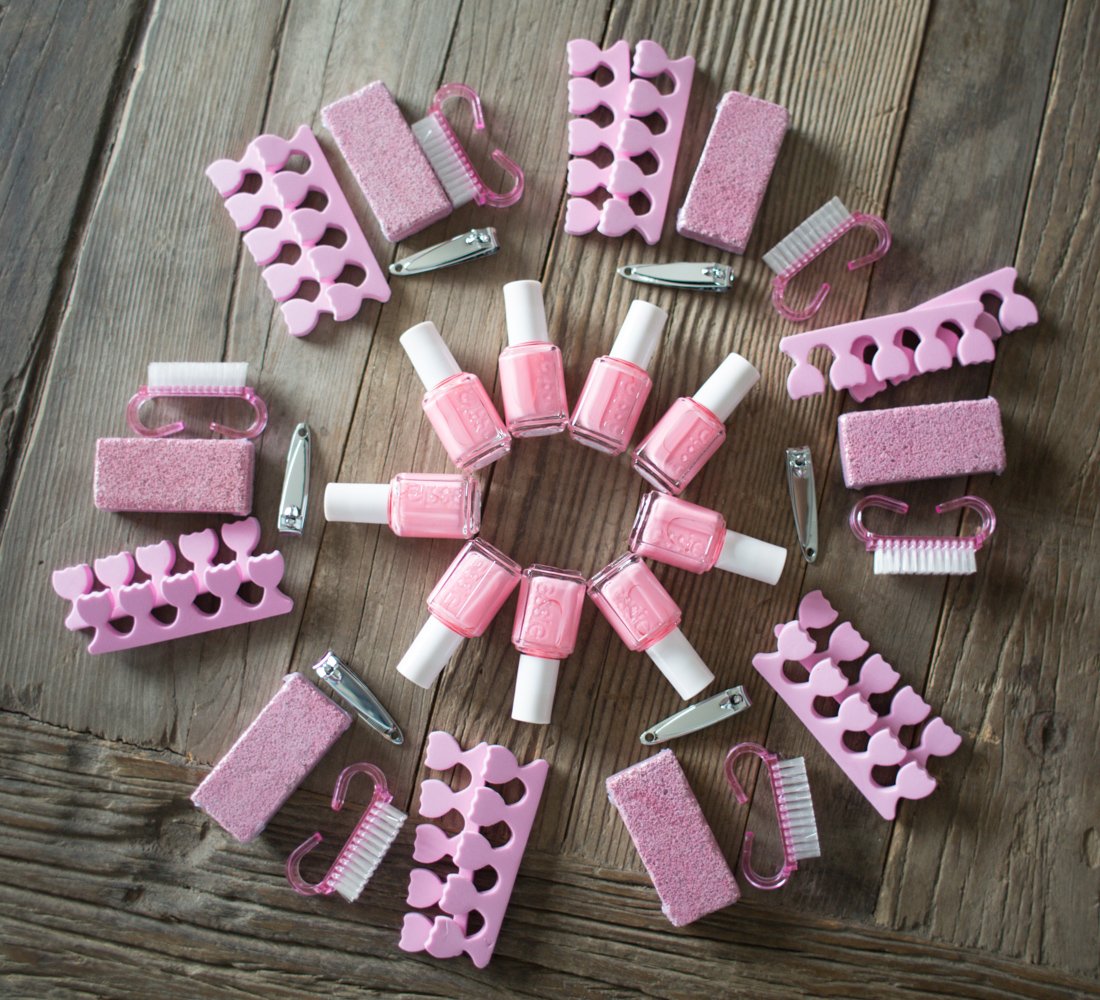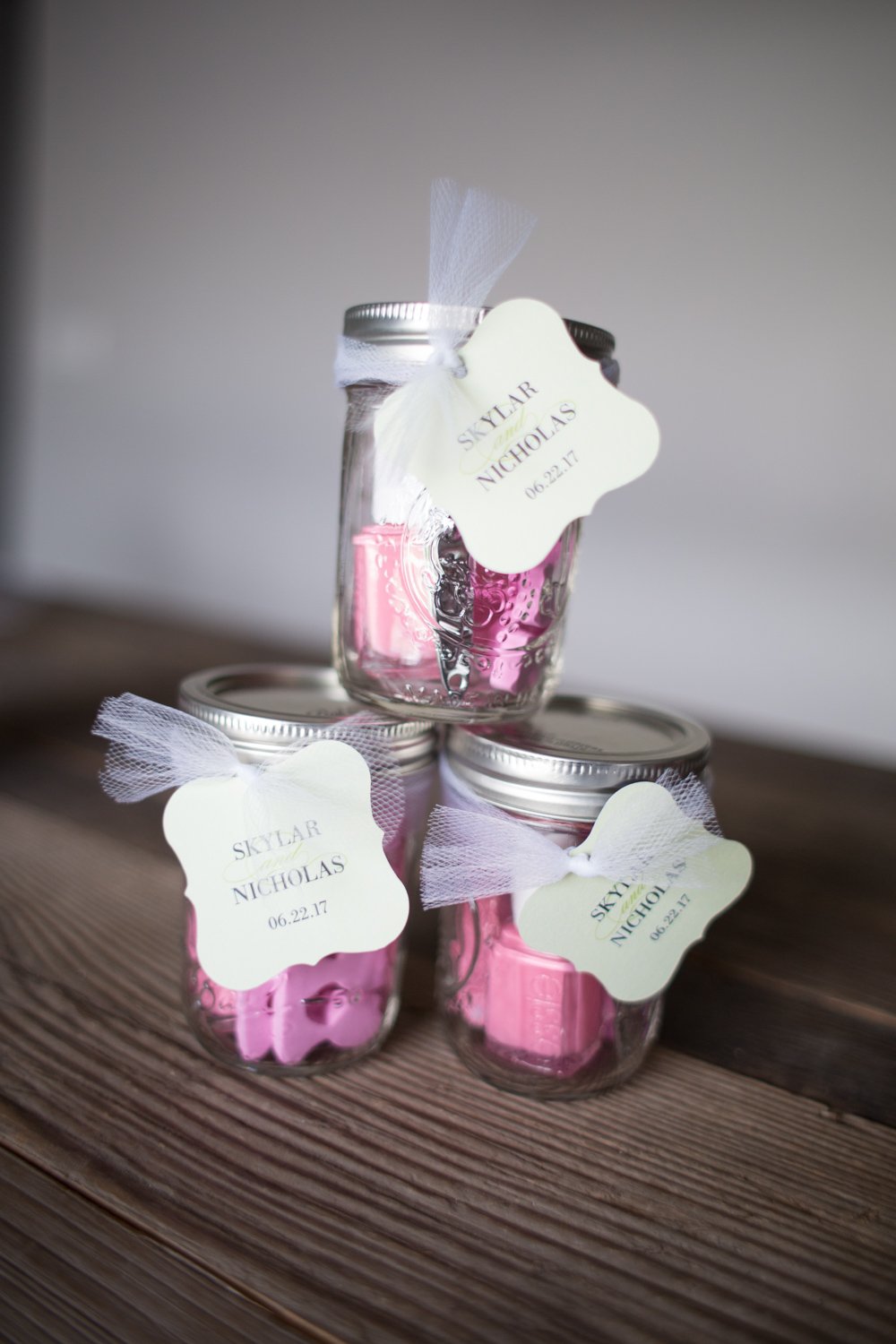 This past weekend I got to host a Bridal Shower for my cute cousin Skylar! I had so much fun preparing for the party and getting everything ready for the guests! One of my favorite things from the party were the Bridal Shower Party Favors! I am huge fan of Essie nail polish, so I thought it would be fun to do a Thank You gift for guests inspired by those!
I searched all over Pinterest to find a fun idea to do with the Essie Polishes and saw someone do Pedicures in a Jar. Cutest idea ever right?! If you want to make some fun pedicures in a jar too, this is what you will need:
Party Favor Supplies
Tips for Putting the Pedicures in Jar Together
Start with the Pumice Block and Two Toe Separators in the jars. Then add the nail polish. Lastly add in the nail clippers where they will fit!
Getting everything in the jar can be tricky, but you can squish the Toe Separators a little bit to get everything in!
Cut all the tulle/ribbon at one time so you can easily put everything together quickly!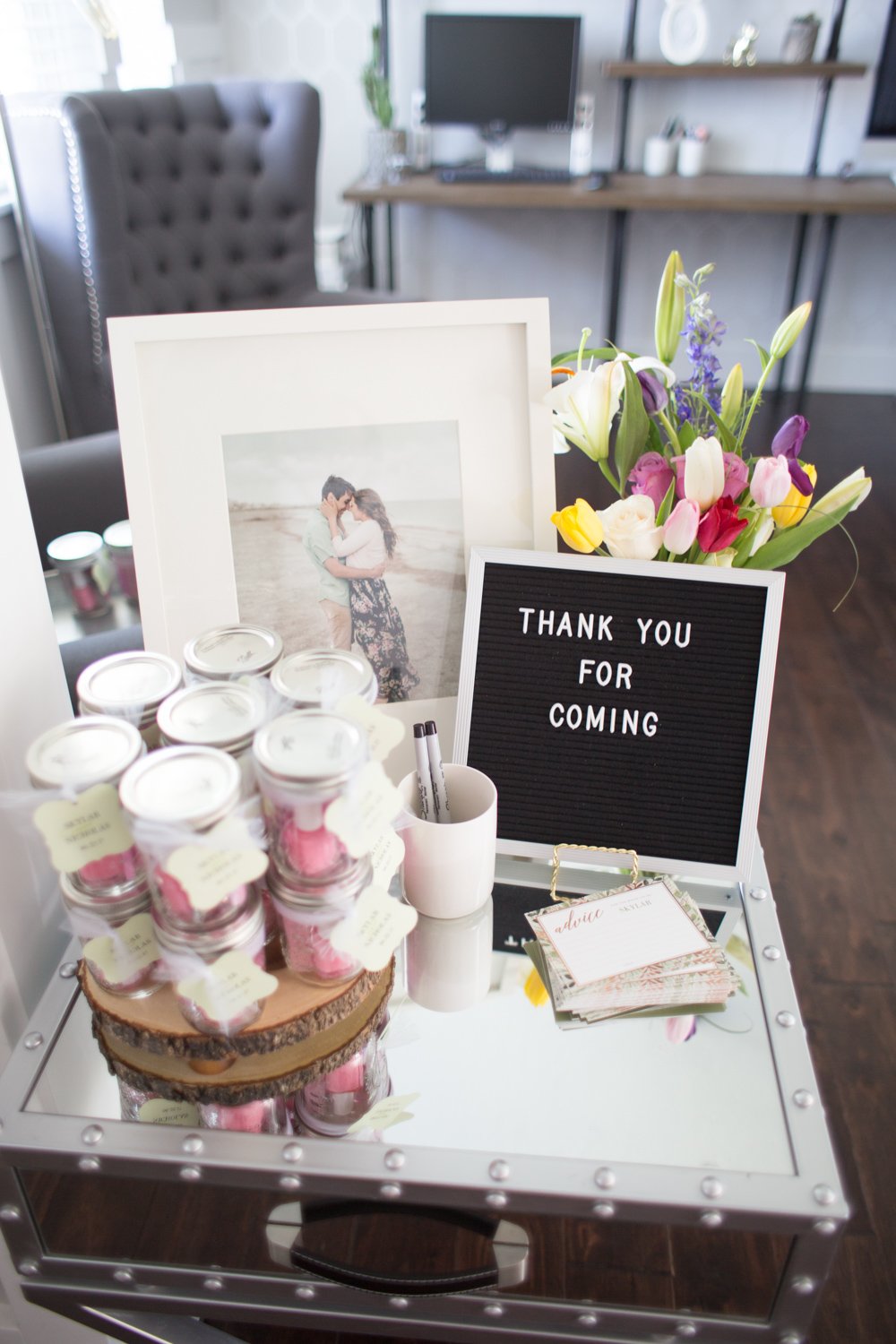 Here is the end result! The Party Favors were out with a little advice card for guests to fill out as they left. It ended up being a nice little set up. Do you have any party favors that you have made that you loved?! I am always looking for fun ideas to use for parties! Thank you for stopping by today!
Bridal Shower
DIY
Invitations
Parties
Party Favors