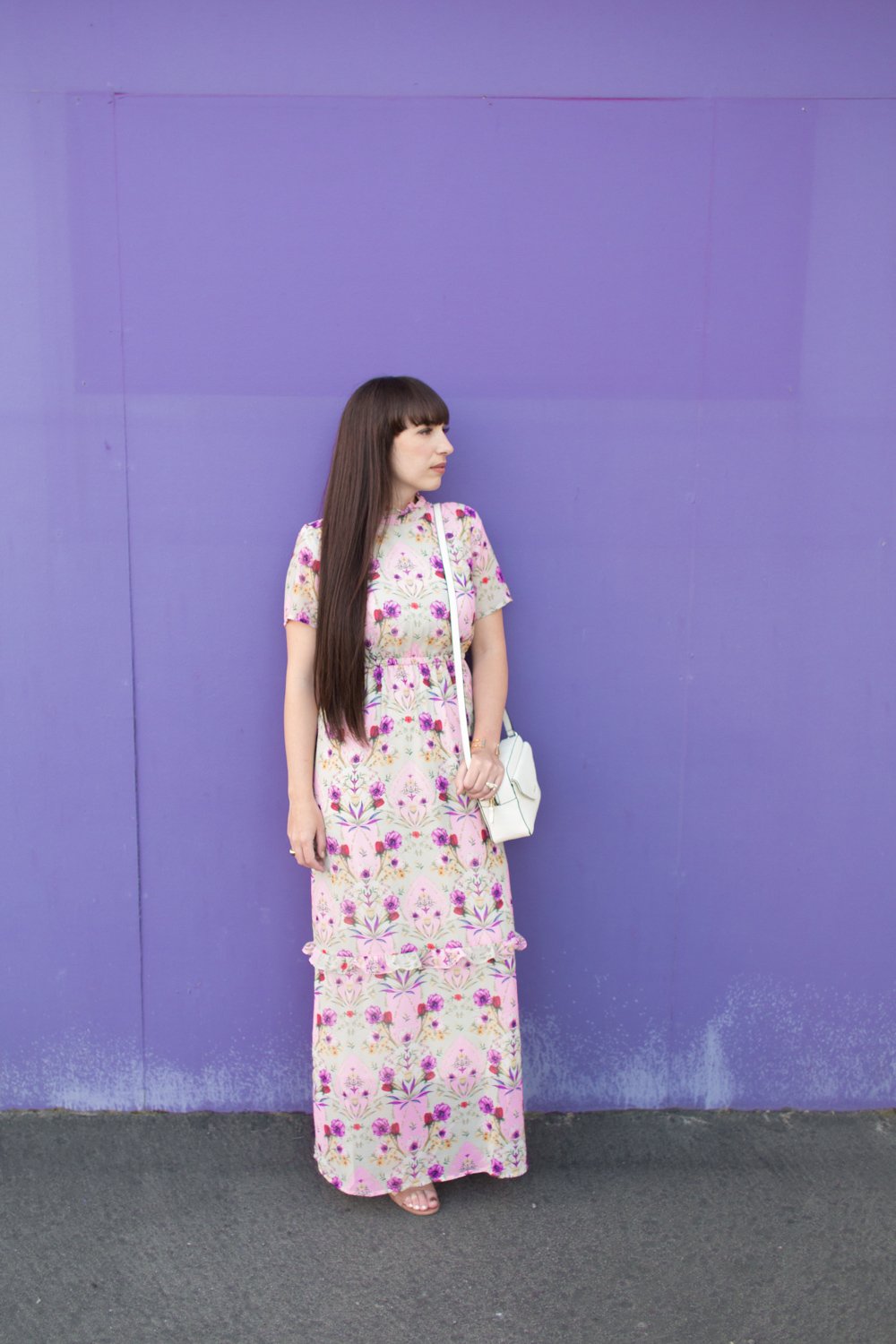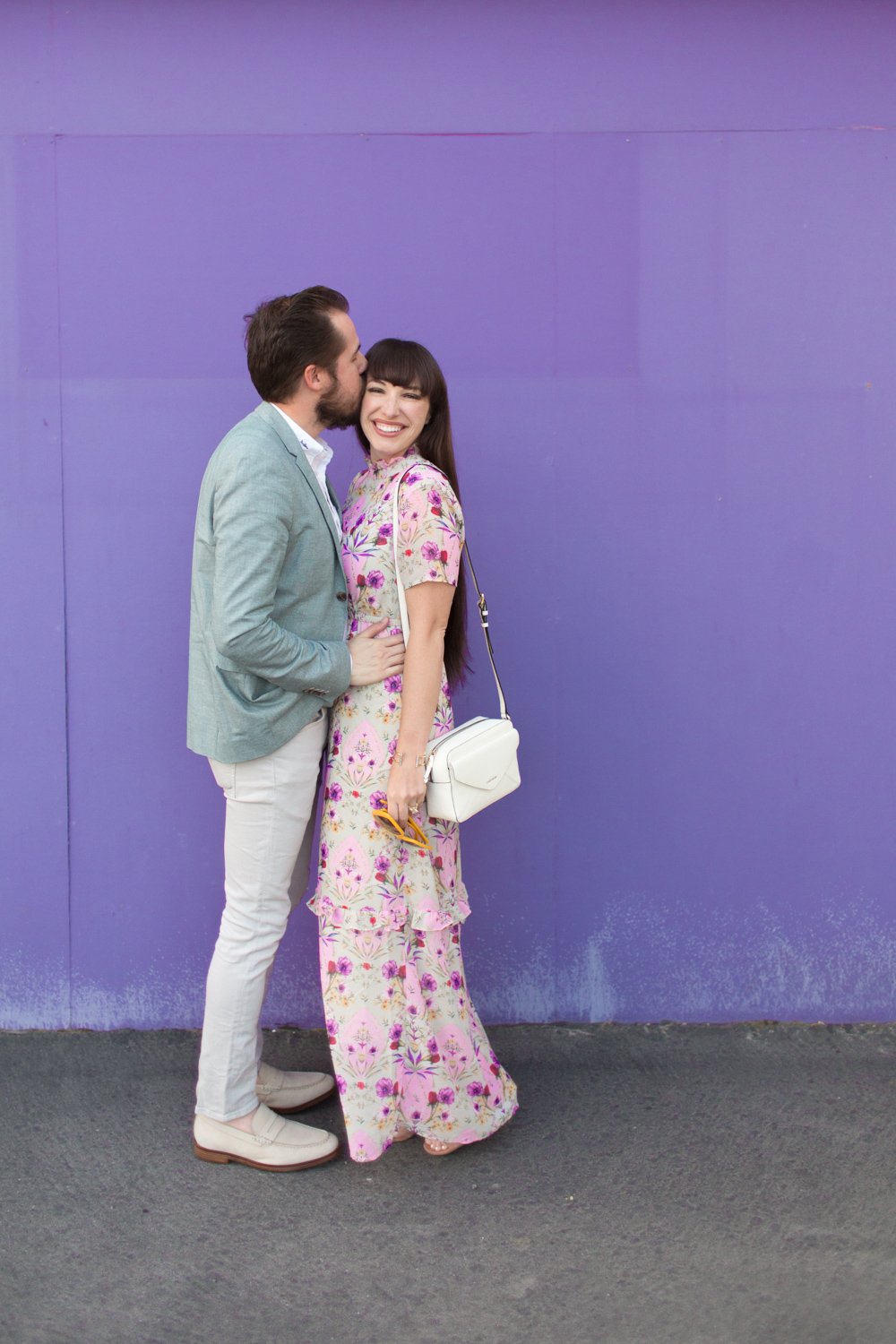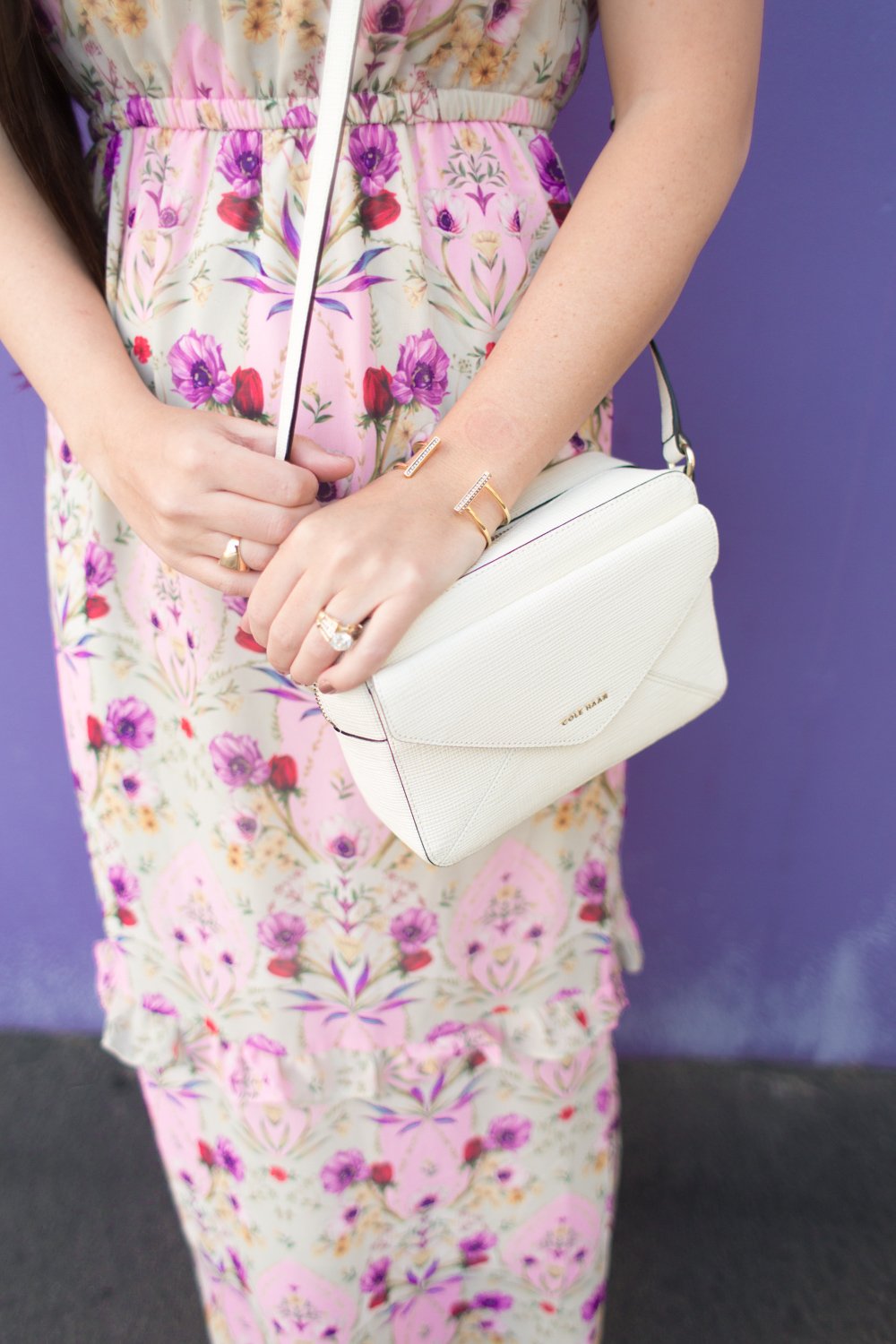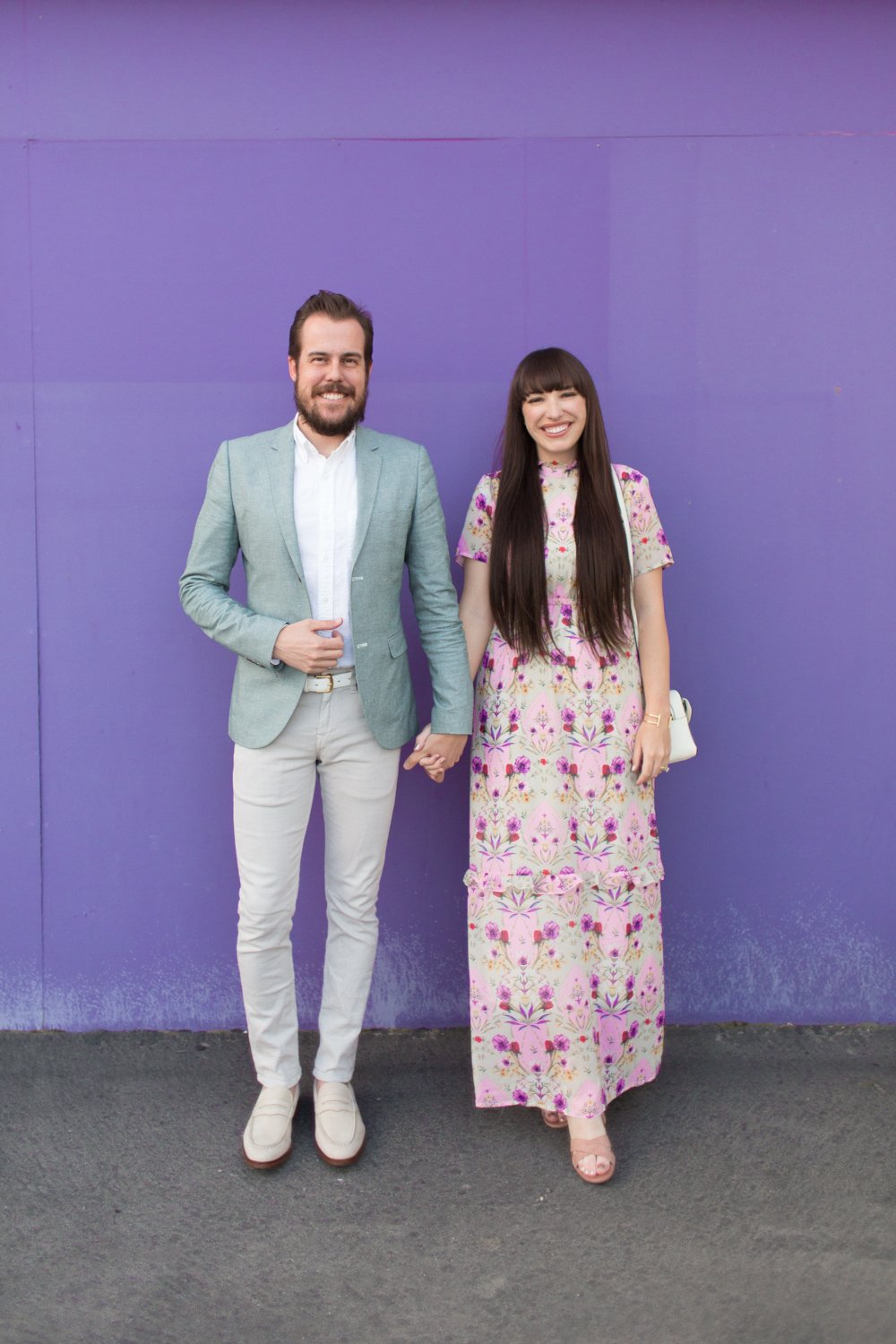 HIS LOOK
Blazer: Topman | Shark Shirt: Jcrew | Pants: All Saints | Loafers: Cole Haan
HER LOOK
Dress: Asos | Heels: Cole Haan | Lipstick: Mac- Chocolatey | Purse: Cole Haan | Sunglasses: Karen Walker | Polish:

Anyone else love wedding season?! We have had quite a few dinners and receptions to go to lately which has been fun! These are outfits we picked out to wear to a casual dinner the night before our friends got married.
 When I found this ASOS maxi dress, I fell in love with the collar on it! I loved that it add a little bit of fun to the dress.  I was having a hard time finding the perfect heel height to go with this dress until these awesome Kadi Sandal Cole Haan Heels came around 🙂  Sometimes finding the right heels can be hard, so these shoes were winners in my book!
These sandals (and Jakes shoe's too) are new to Cole Haan this season.  We know we will be wearing them all summer long!  We loved the neutral colors because they really can go with any outfit.  As much as a love a neon shoe, a neutral one is the pair I end up wearing everyday!
Asos
Cole Haan
Dresses
Floral
Spring
Weddings