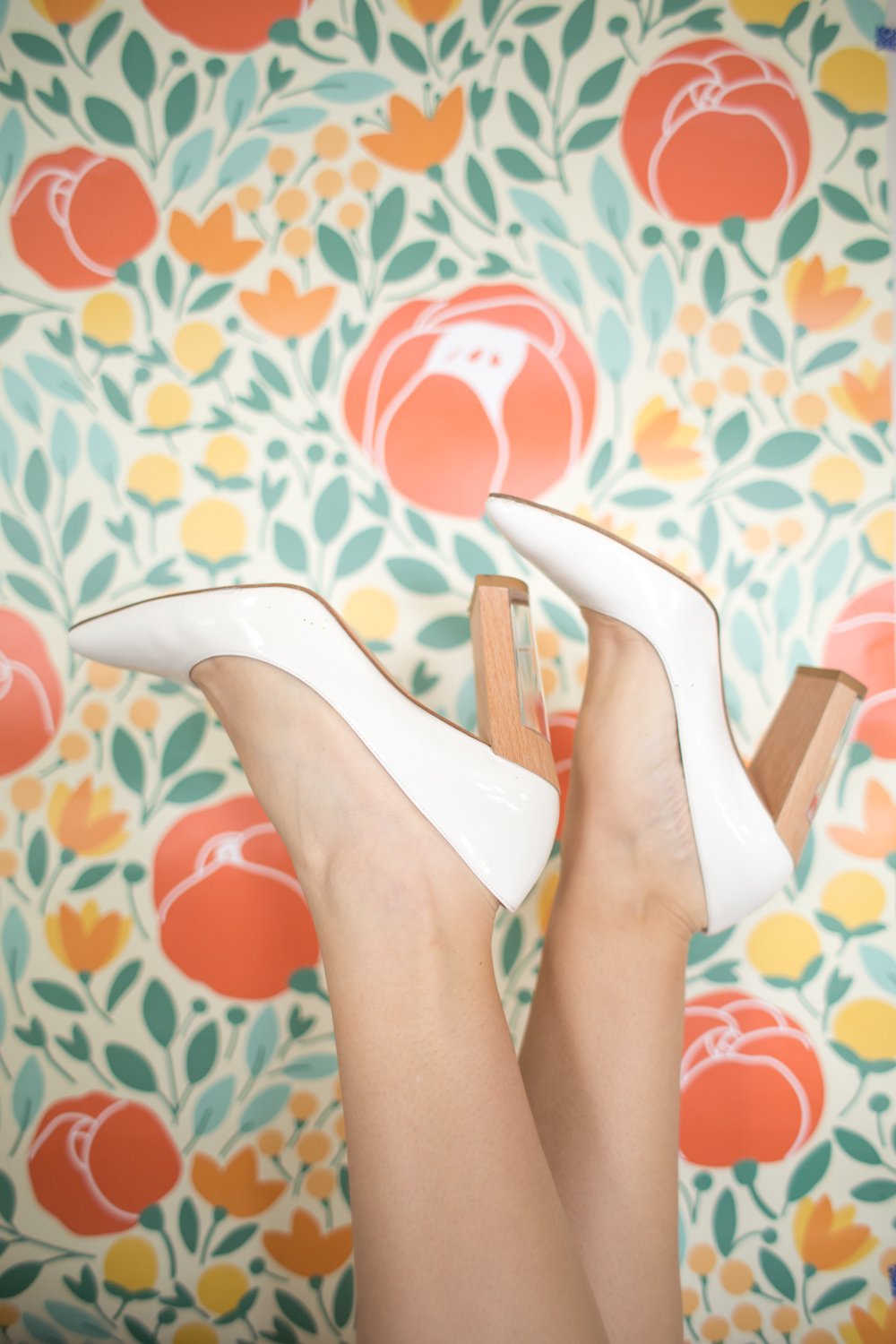 Pantry Makeover
We have been wanting to mix up our pantry and do something fun with it.  Our pantry is one of the most used areas of our home, so we thought it was time to spice it up!  Since it's a hidden area of the home, this is a place you can have a little more fun and creativity with! We wanted our pantry to be fun, colorful, and easy to use.
My cute grandma had an orange floral wallpaper in her pantry, so when I saw this orange floral Walls Need Love wallpaper, I knew this would be the perfect addition to our pantry!  Jake and I had such a hard time picking out what wallpaper design we wanted to use, but we thought this one was so us, it was a must!
This was our first time using Walls Need Love and it was fun to try.  If you have ever wallpapered with traditional wallpaper, it is a very different experience since the Walls Need Love is more like a ginormous sticker.  The cool thing is, if you mess up, you can peel off the paper and re-stick it.
Before
The Process
Jake was able to put up all the wallpaper in one evening.  It took him about 4 hours to get all the sections up, but he did it all by himself.  I would imagine putting up this wallpaper on a blank wall without shelving would go much quicker since there is not as much cutting and sectioning.
After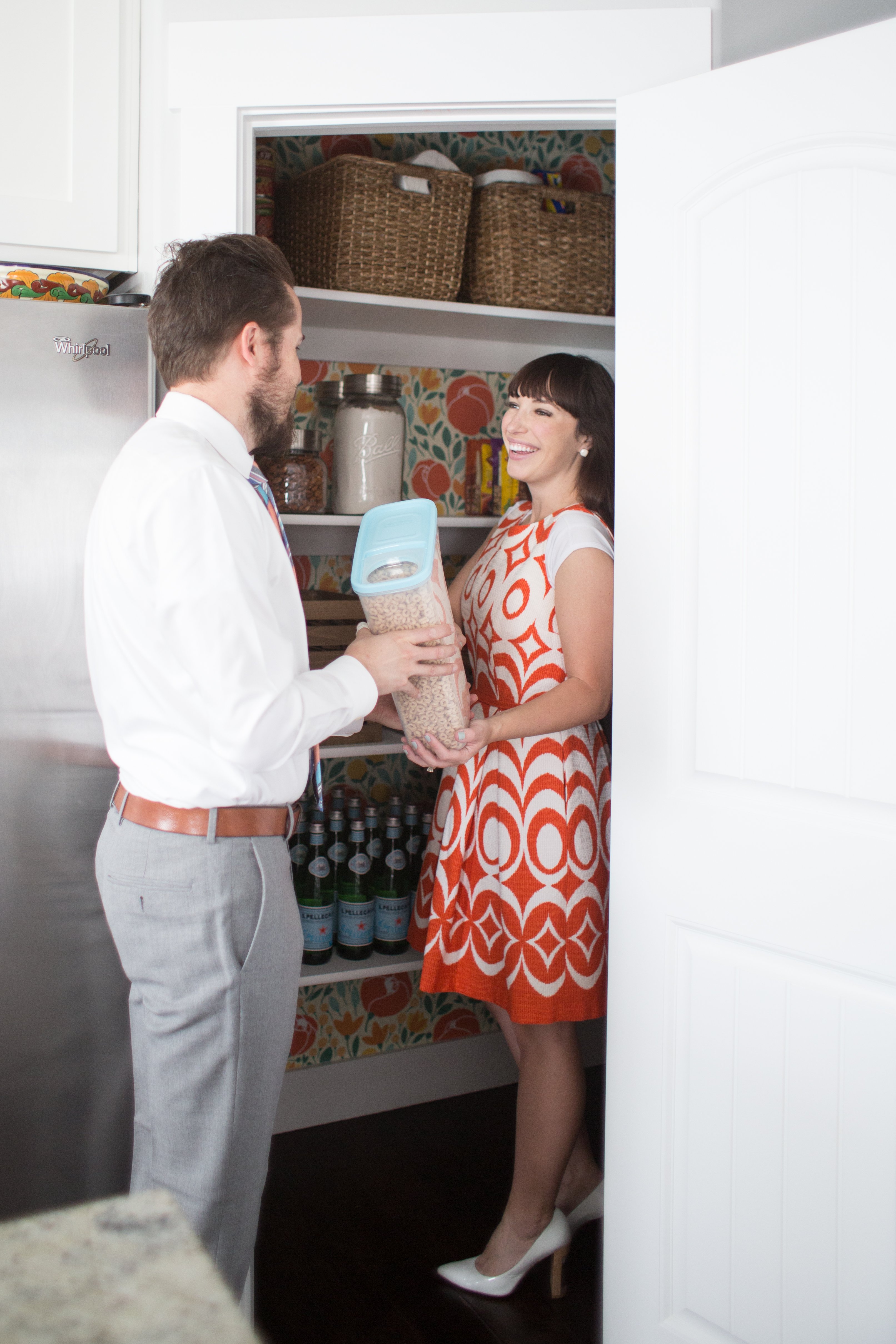 Pantry Organization Tips
 Make the layout work for you!  You are the one using your pantry, rather than having it necessarily "look" the cutest, go for functionality.
Put healthy food and snacks where it is easy to grab or eye level.
Any temptation foods in your pantry? Put them in hard to reach areas and out of eye level.
Use baskets to store loose items.  I like to have a breakfast bucket with granola bars, oatmeal, and quick breakfast items.  I will also have a few snack baskets and organize them by proteins, fruit/veggie cups and "kids snacks." Pretty much keep breakfast items with each other, dinner items by each other, etc.
Try clear jars or plastic containers for snacks.  Then you can see the items that are inside! Or you can always use some cute labels too 🙂
Avoid wasted space on a shelf.  Corners can be hard to use so put things in the corner you can easily grab out of, or do not need as often.
We have a few more wallpaper projects coming up that we are so excited to share with you guys later this year!  Anytime we are able to add updates to our house, it makes me so happy!  I get so giddy every time I open up the pantry door and see a fun pop of our personality shinning through our house.  And the best part is if we ever move or want a change… We can peel the paper off and use it again in a new spot!
Want to mix up your space or have some fun with decals or wallpaper?  Use code: 'KelseyBang25' to take 25% off your order of $30 or more through 5/29/2017 on Walls Need Love.
***Big thank you to Walls Need Love for sponsoring this post!
DIY
Floral
Home
Home Decor