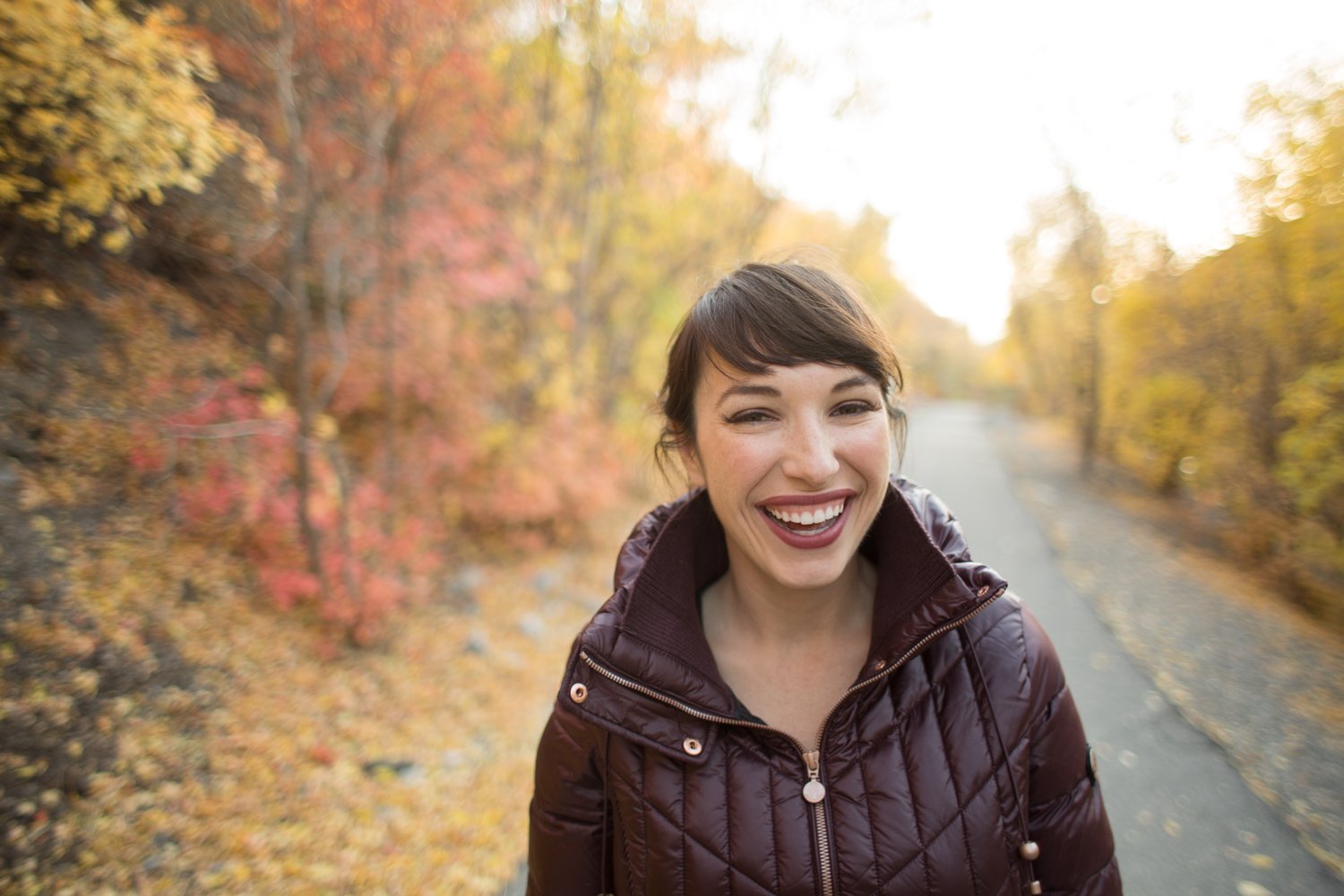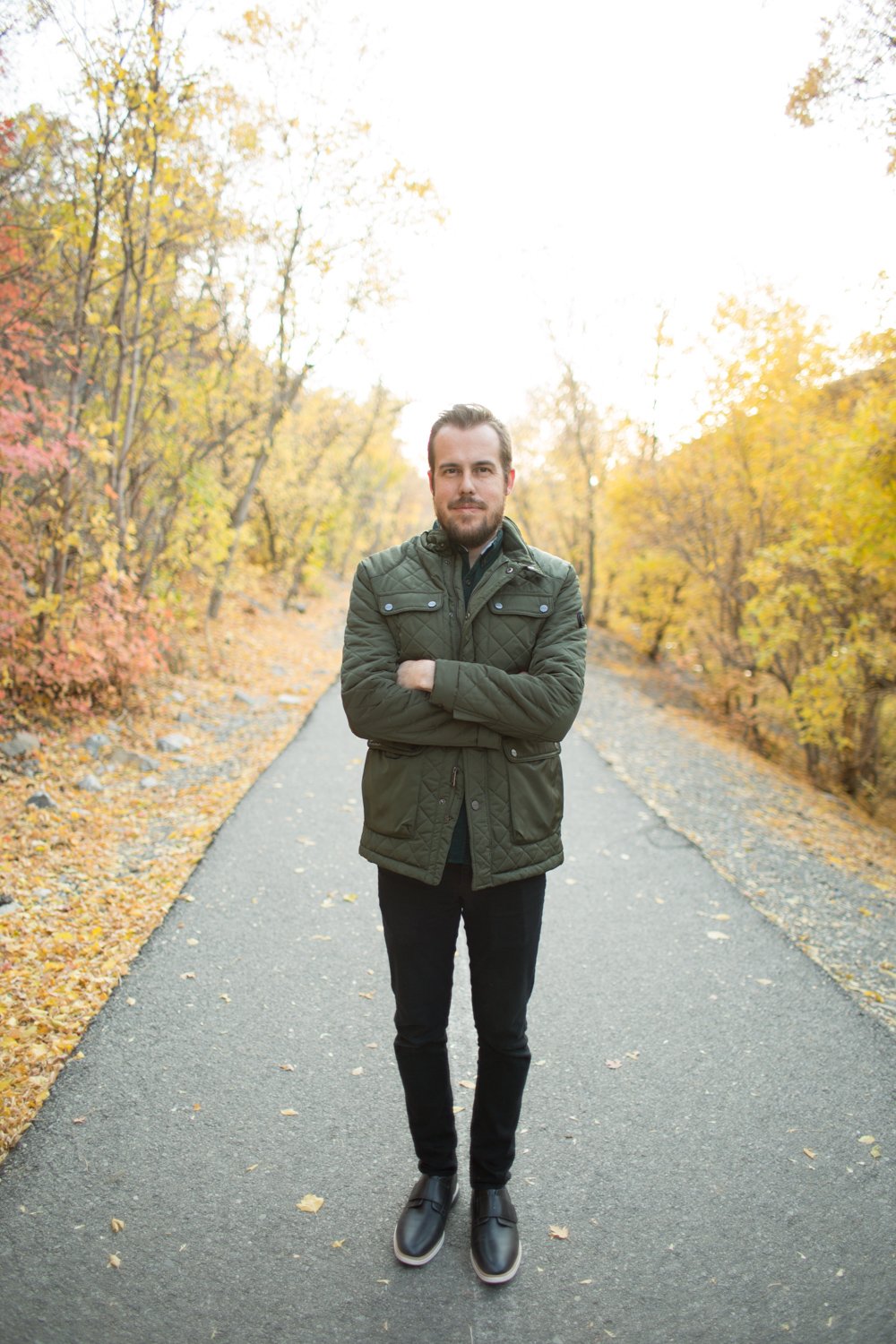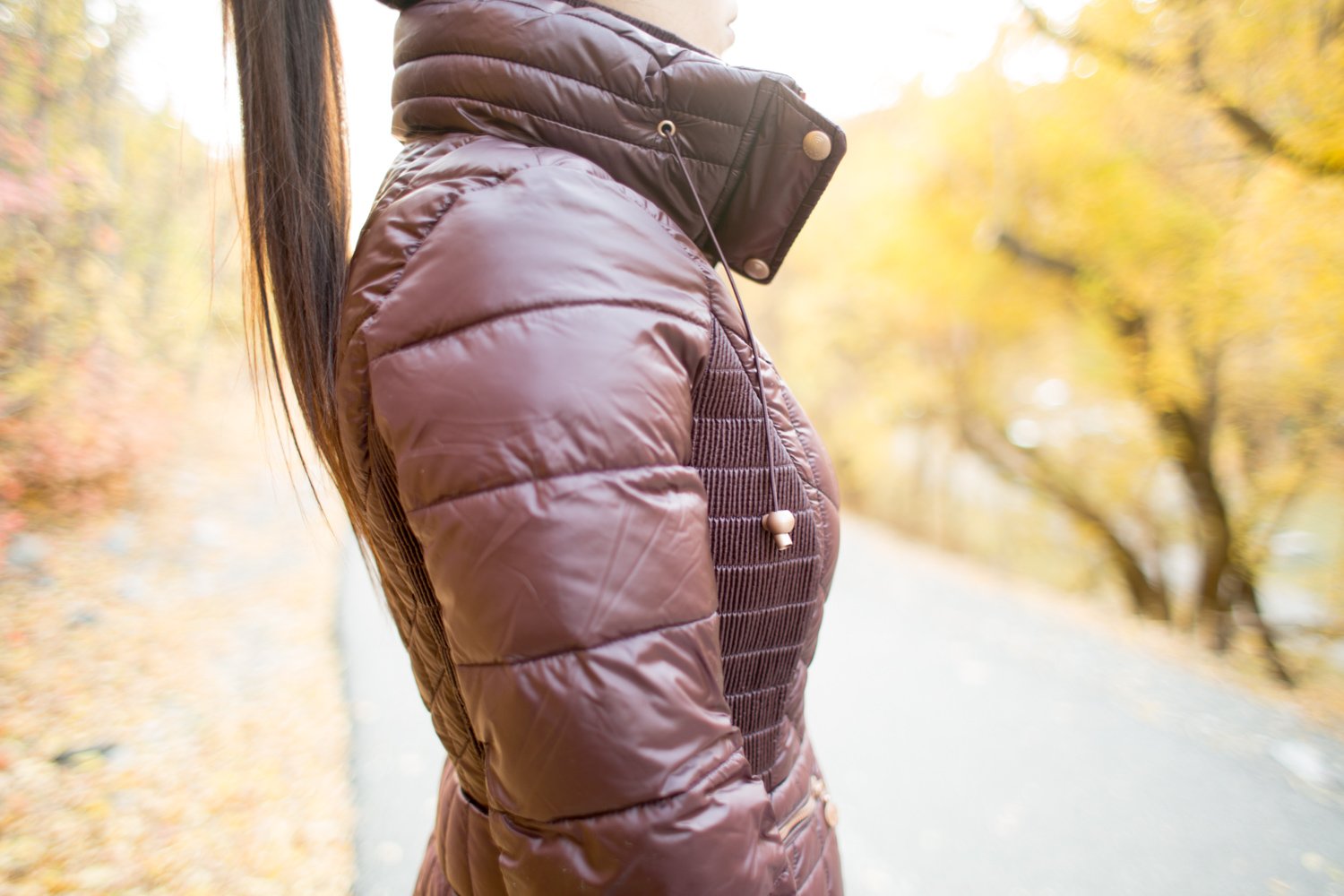 HIS LOOK
Jacket: Bernardo | Shirt: Nordstrom | Jeans: DSTLD | Shoes: Cole Haan
HER LOOK
Jacket: Bernardo, also here | Shirt: BP | Pants: DSTLD | Shoes: Cole Haan | Sunglasses: Celine (on sale!) | Lipstick: Mac-Diva

Oh Fall time, we LOVE YOU! Really though… Autumn is one of the most magical times of the year!  When all the leaves turn colors, the temperature gets cooler out, it is straight up amazing!
Jake and I got to go for a fun walk on one of our favorite trails!  It was so pretty we couldn't help but stop and take a few photos!  After we went out for Chinese food, DQ Reese's Blizzard and packed!
We were so excited we got to wear our new Bernardo jackets before we left town! We LOVE colder weather, so we have been dying to wear them!  We brought them with us on our trip though because when we get back home we are hoping its snowing out!  The jackets are filled with Primaloft so they fold up nice and compact into little pouches!
We also got to wear our new Cole Haan kicks! I have been wanting fun velvet sneakers for the Fall time and knew I had to have these ones! Perfect color for the  season!  Jake got some cool monk strap ones! Love that they are a sneaker but more formal of a sneaker!  Perfect for a date night!
Thank you for stopping by today! Hope you are able to enjoy this wonderful time of year!
Cole Haan
Fall