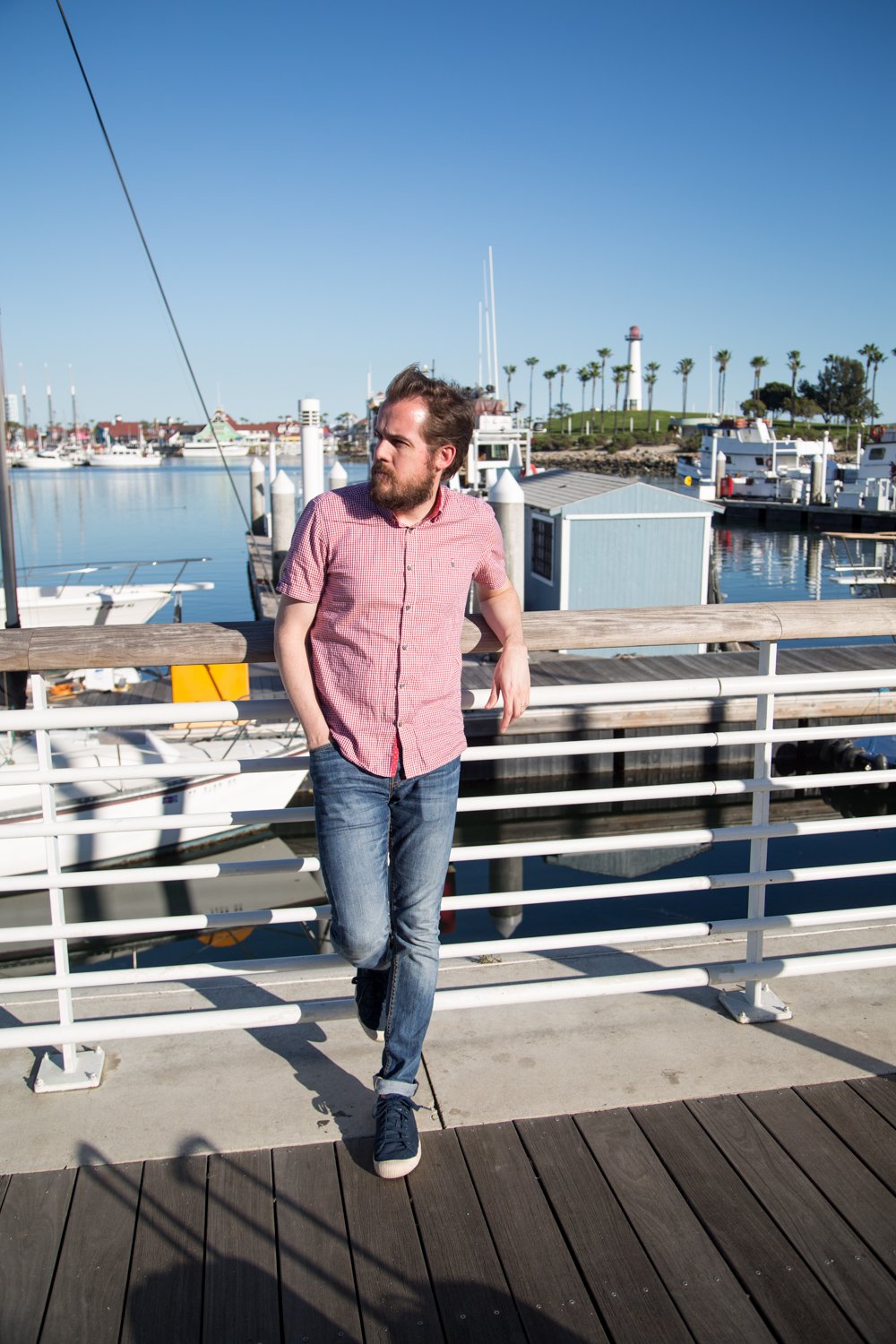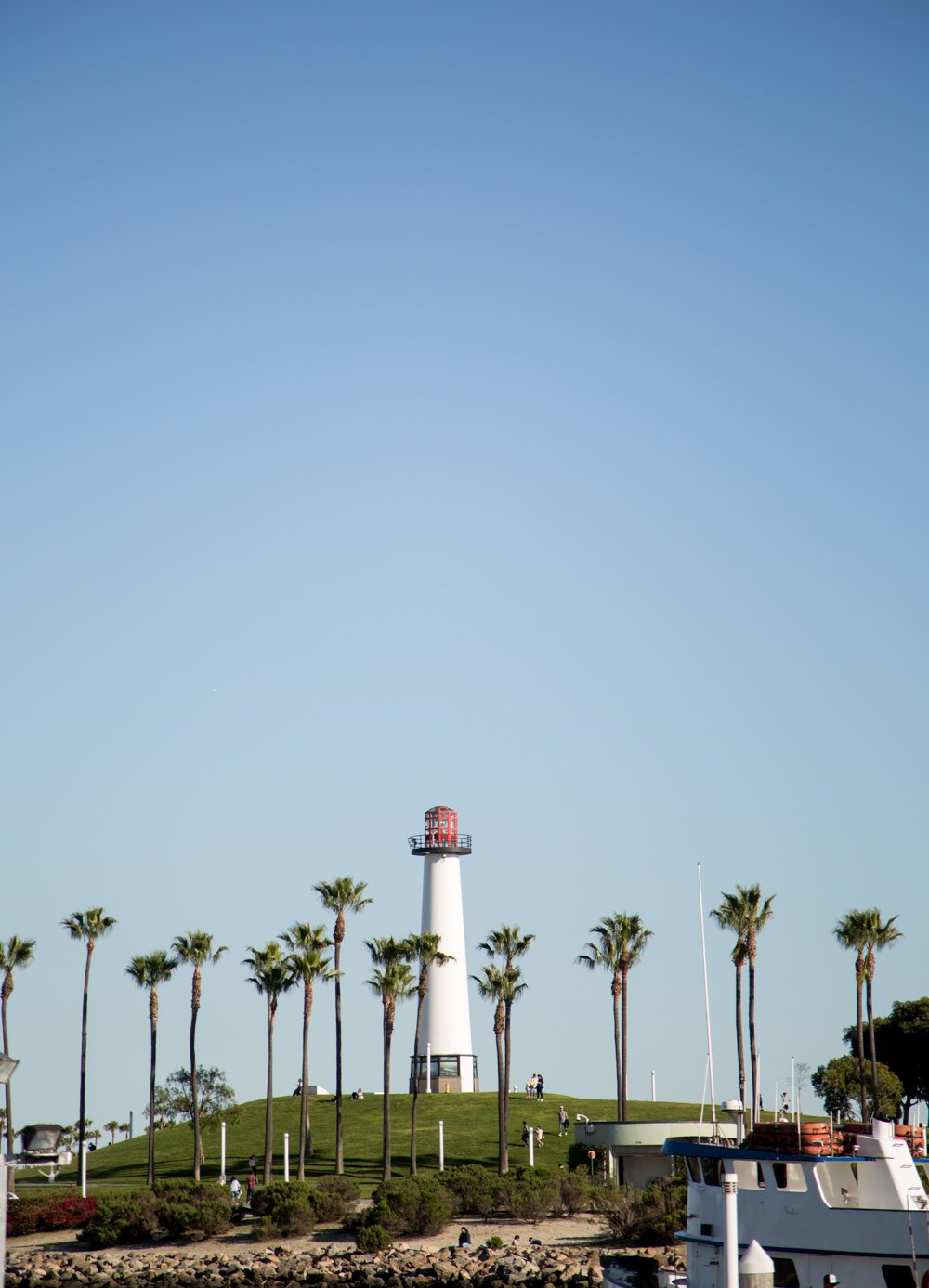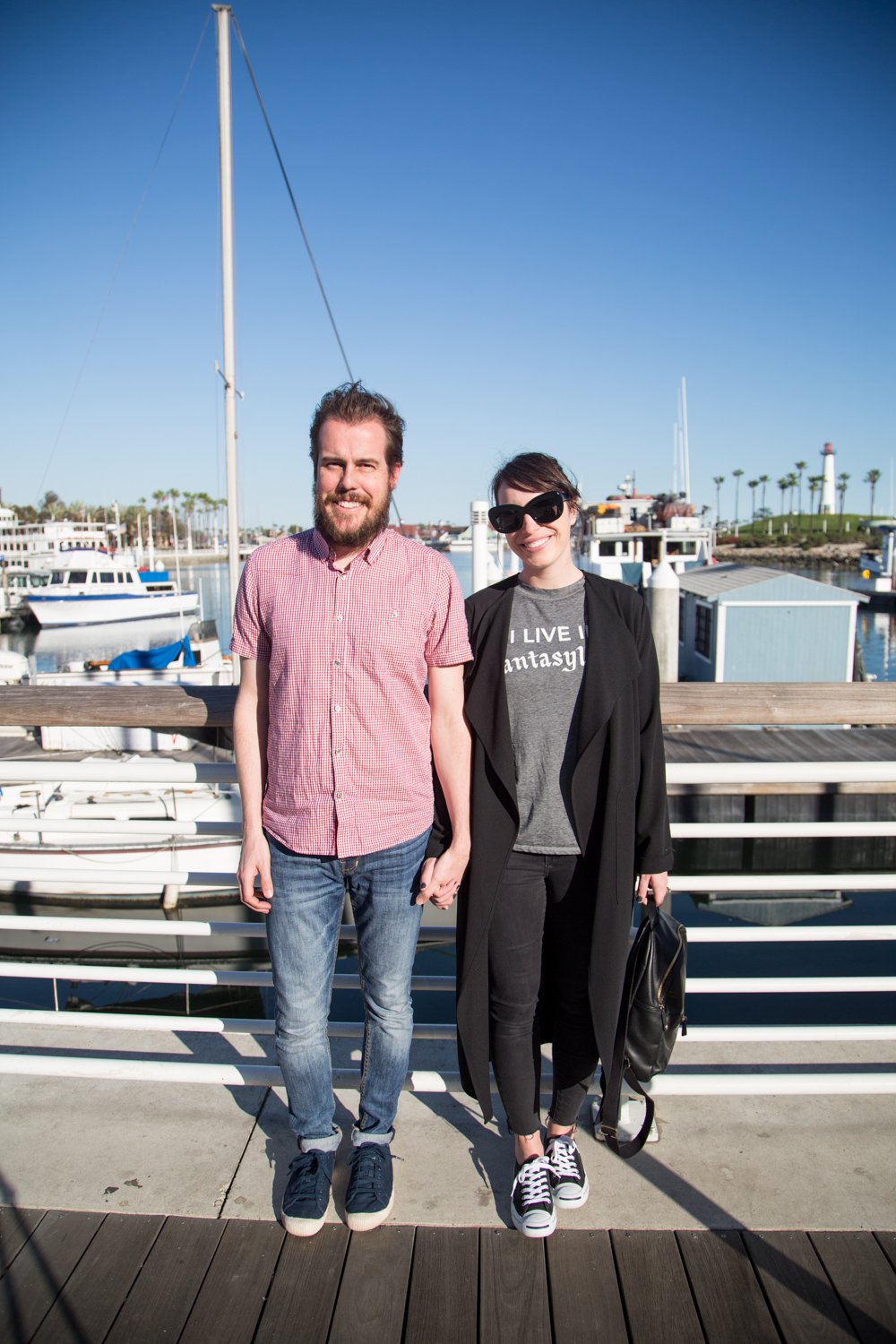 HIS LOOK
Shirt: Ted Baker | Jeans: All Saints | Shoes: Palladium Boots
HER LOOK
Sunglasses: Celine | Jacket: Primark | Shirt: Shop Disney | Jeans: Mott & Bow | Shoes: Converse | Backpack: Longchamp | Lipstick: Mac- Blanketty

When Jake and I got to go to Disneyland, we were shopping around one of the stores and I noticed Jake at the cash register.  I went to go see what he was buying and he found this "I Live In Fantasyland" shirt and he said it was so me!  And…yes…he is right!  Thanks Jakey for picking out this fun tee for me!
If you have been around our blog for some time, you might already know I don't wear t-shirts often.  I have been trying to mix up the wardrobe lately and wear pants and tees more often!  Jake totally knew if it was a Disney tee, I would wear it all the time! Wahoo!
Is there anything you don't love to wear but if its in the color or brand you like you love it?!
We took these pictures when we were in Long Beach, California.  There is a lot of fun things to do there, but we had spent the day at the waterfront and the aquarium.  Have you had a chance to visit that aquarium before?!  There are some cool sharks and a giant whale sculpture when you walk in that you won't want to miss!
For more of our Disney Style outfits, check out here.  Thanks so much for stopping by today! Hope you have a great week!
Spring