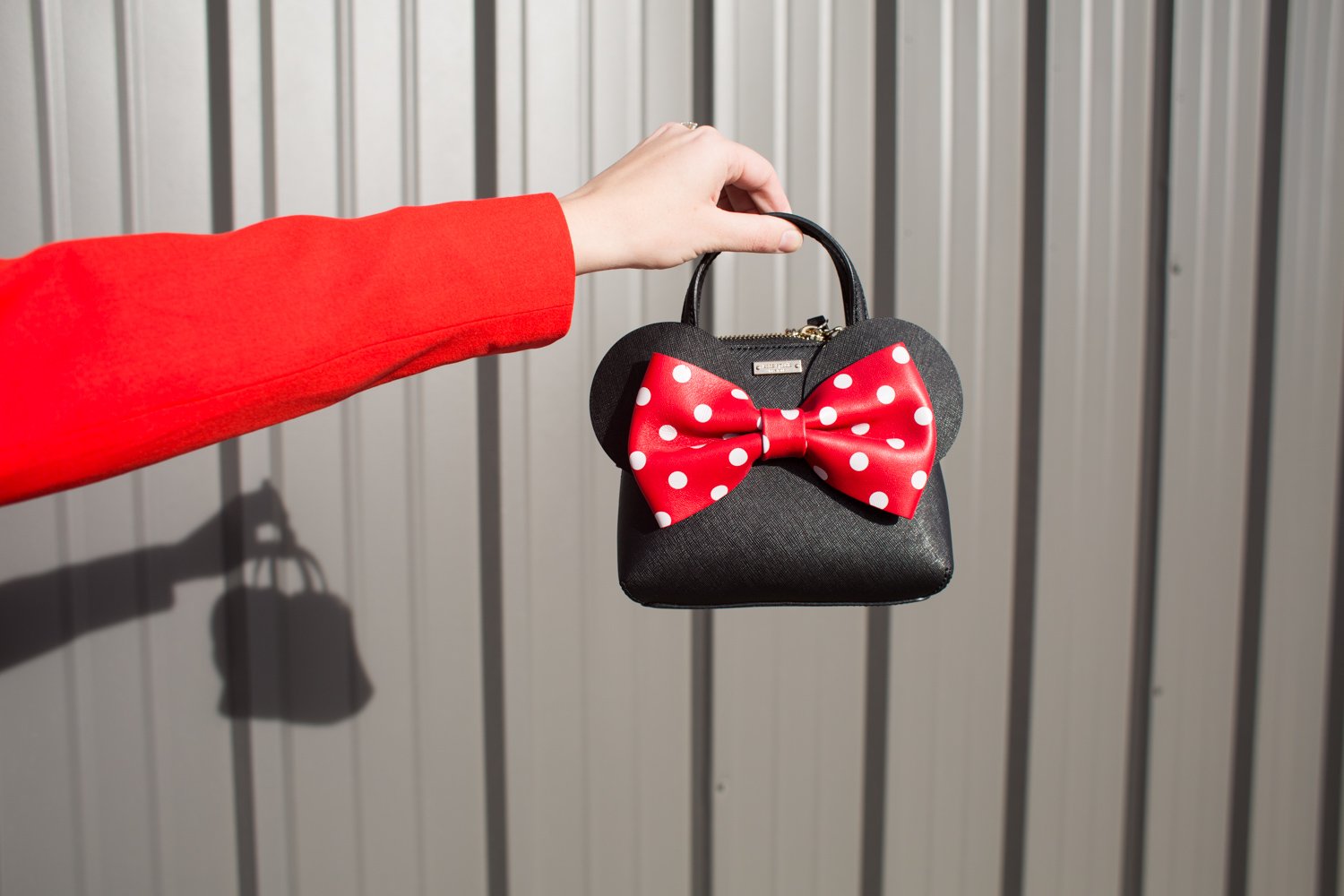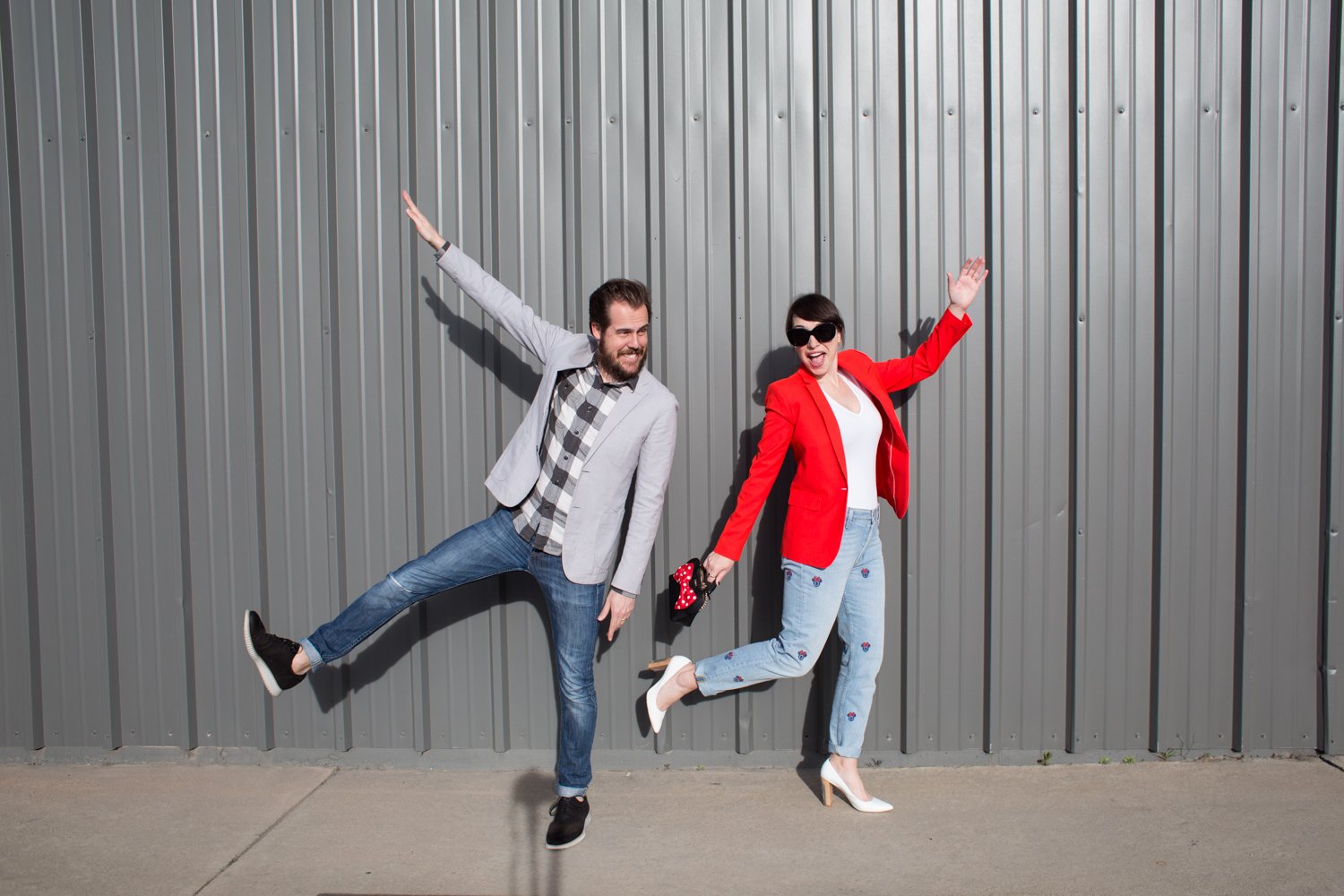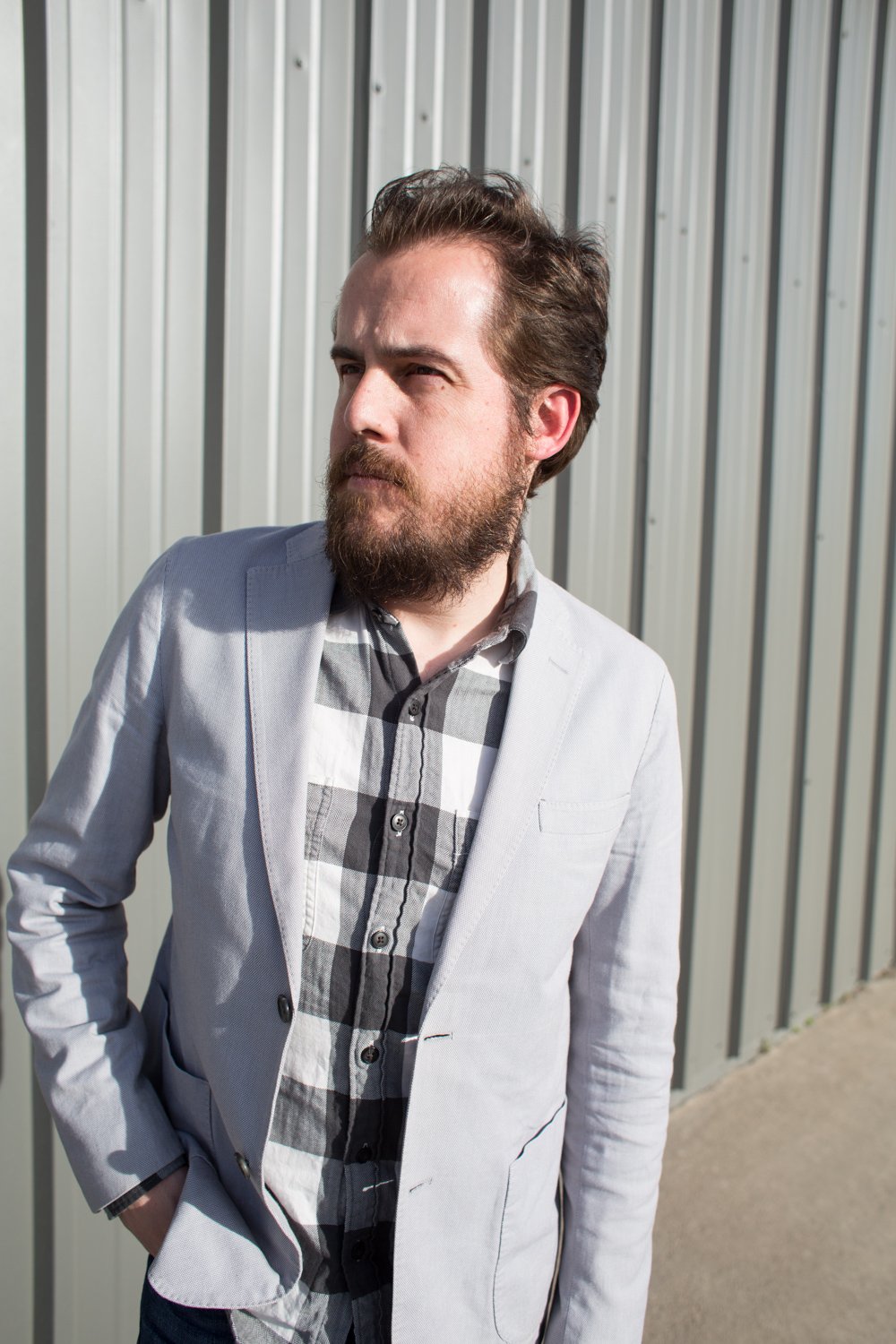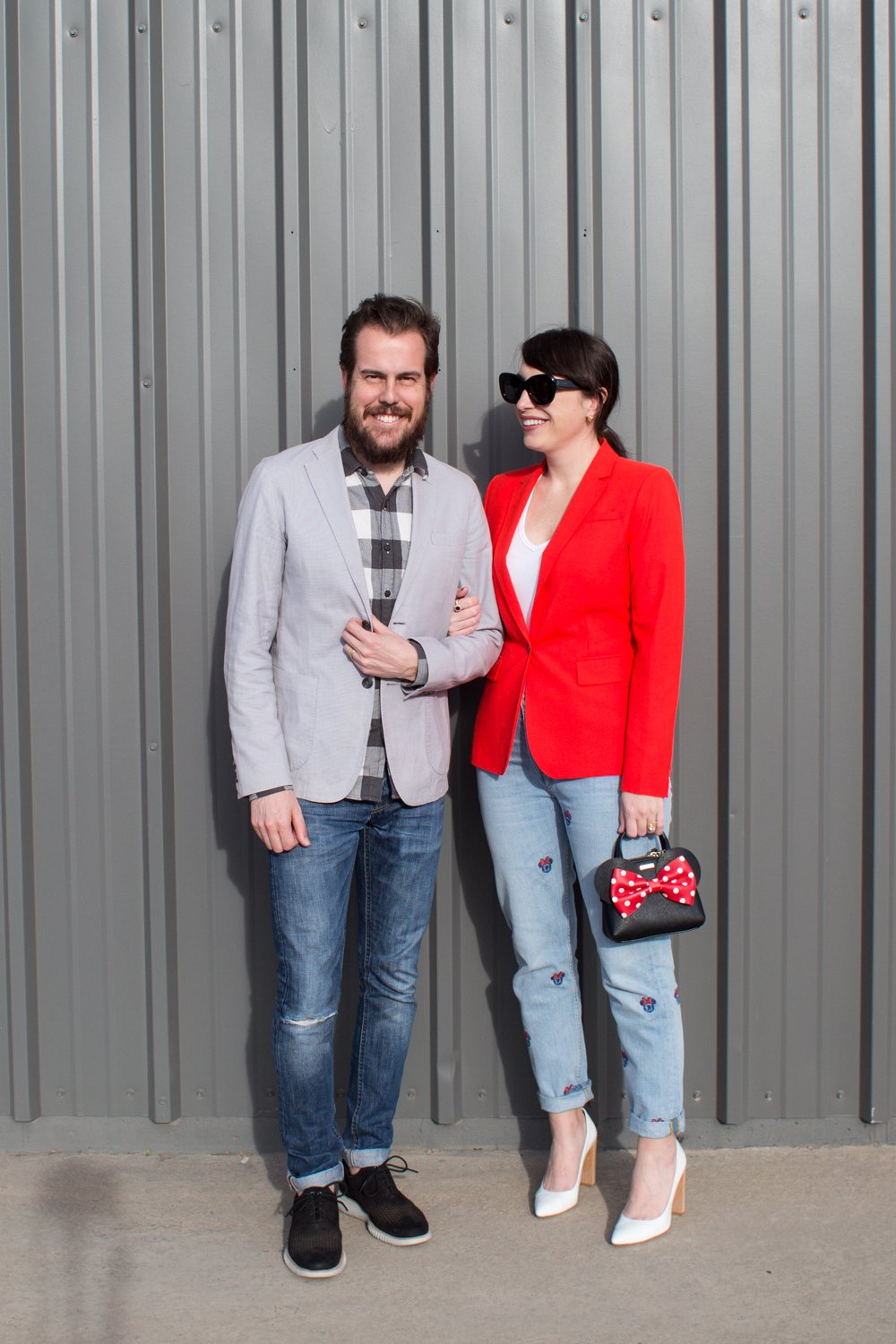 HIS LOOK
Blazer: Uniqlo | Shirt: Jcrew | Pants: All Saints | Shoes: Cole Haan
HER LOOK
Sunglasses: Celine (on sale here)| Lipstick: Mac- Blanketty | Blazer: Banana Republic | White T-Shirt: Banana Republic | Minnie Jeans: SIWY | Heels: Stuart Weitzman | Purse: Kate Spade

Happy April! Wow, how this year is flying by!  Anyone else super excited it's officially spring time!?  As much as I LOVE winter, there is something so nice about the sun shinning more and flowers starting to bloom!  It is super refreshing!
Do you ever buy items and after you get them you can't stop wearing them non stop!?!!? That is how these Minnie Mouse pants have been for me! Plus, I got them on MEGA SALE which made me love them even more!  It has been so fun seeing so many fun clothing coming out that is Disney themed for adults! Wahoo!  I hope more keep coming, and coming!
For more outfits with a hint of Disney Style, check out here.  Thanks so much for stopping by today! Hope you have an amazing week!
Fun Handbags
Kate Spade
Spring