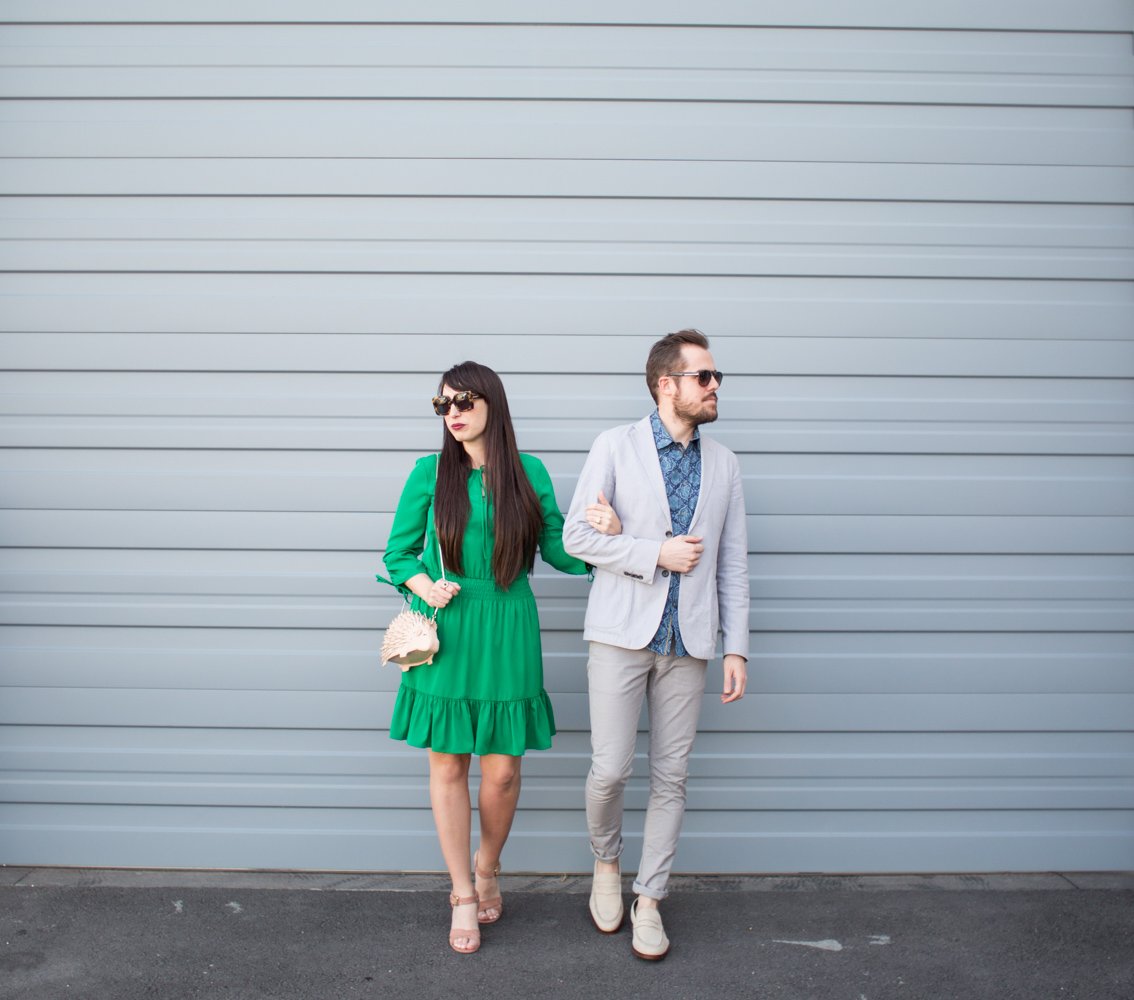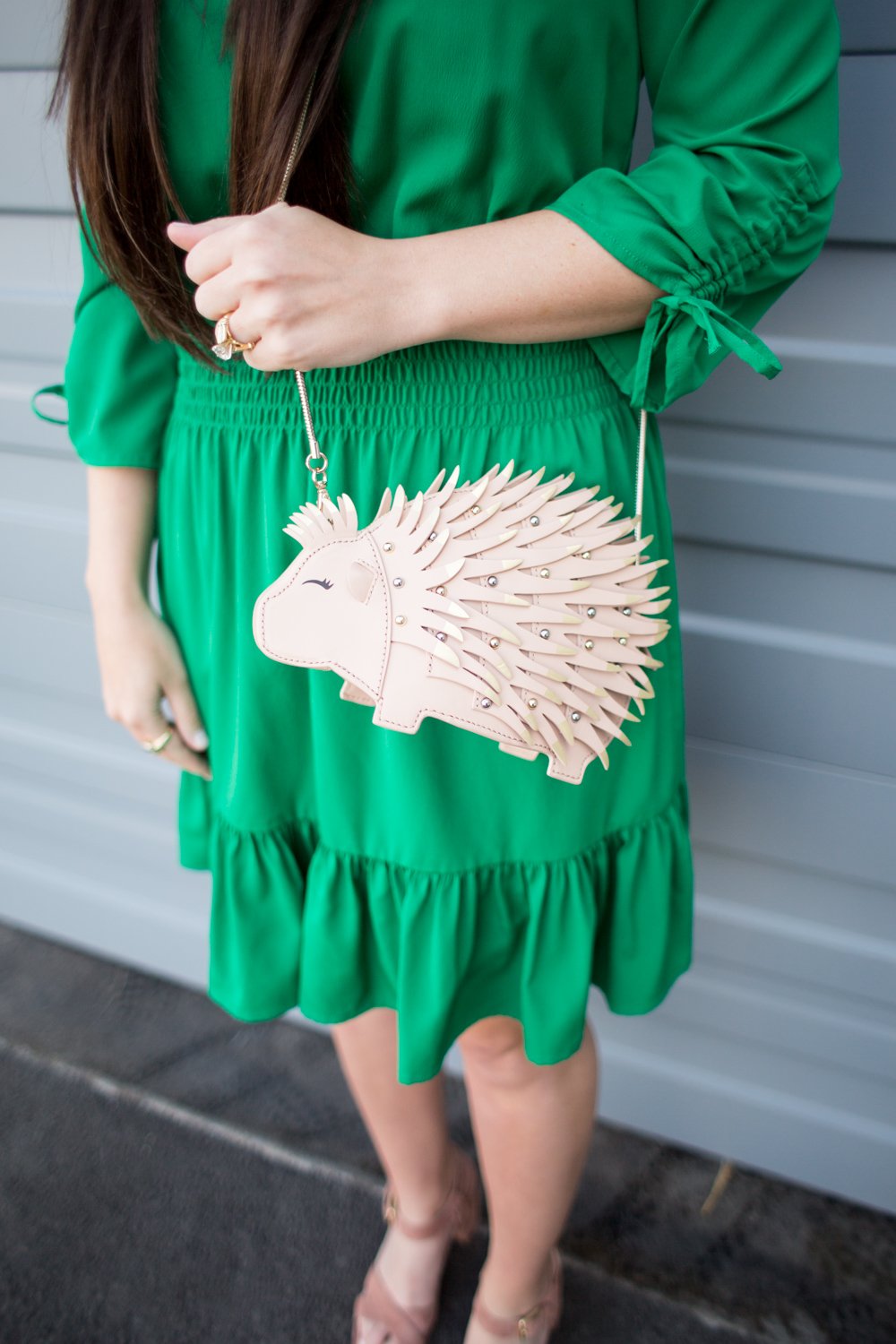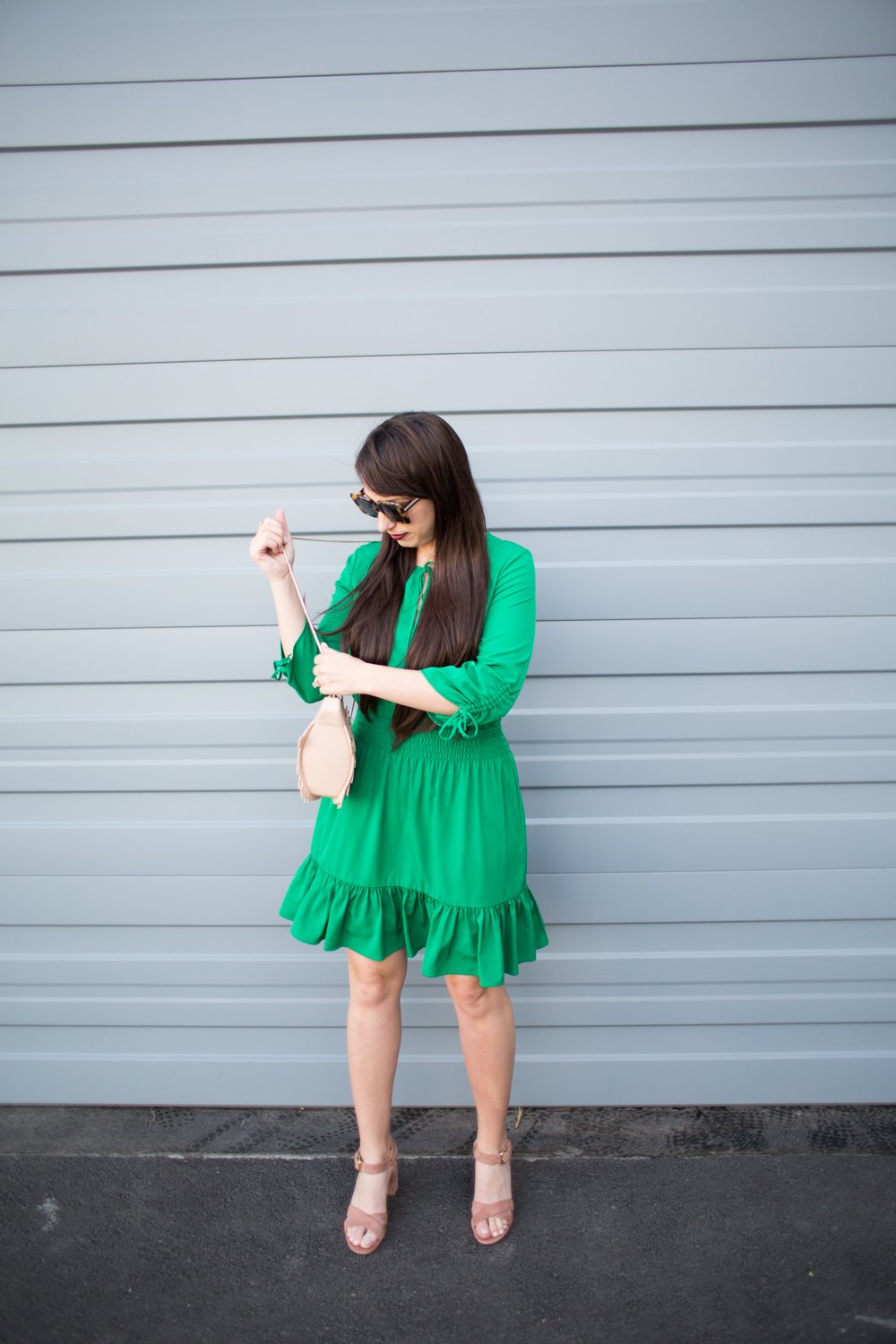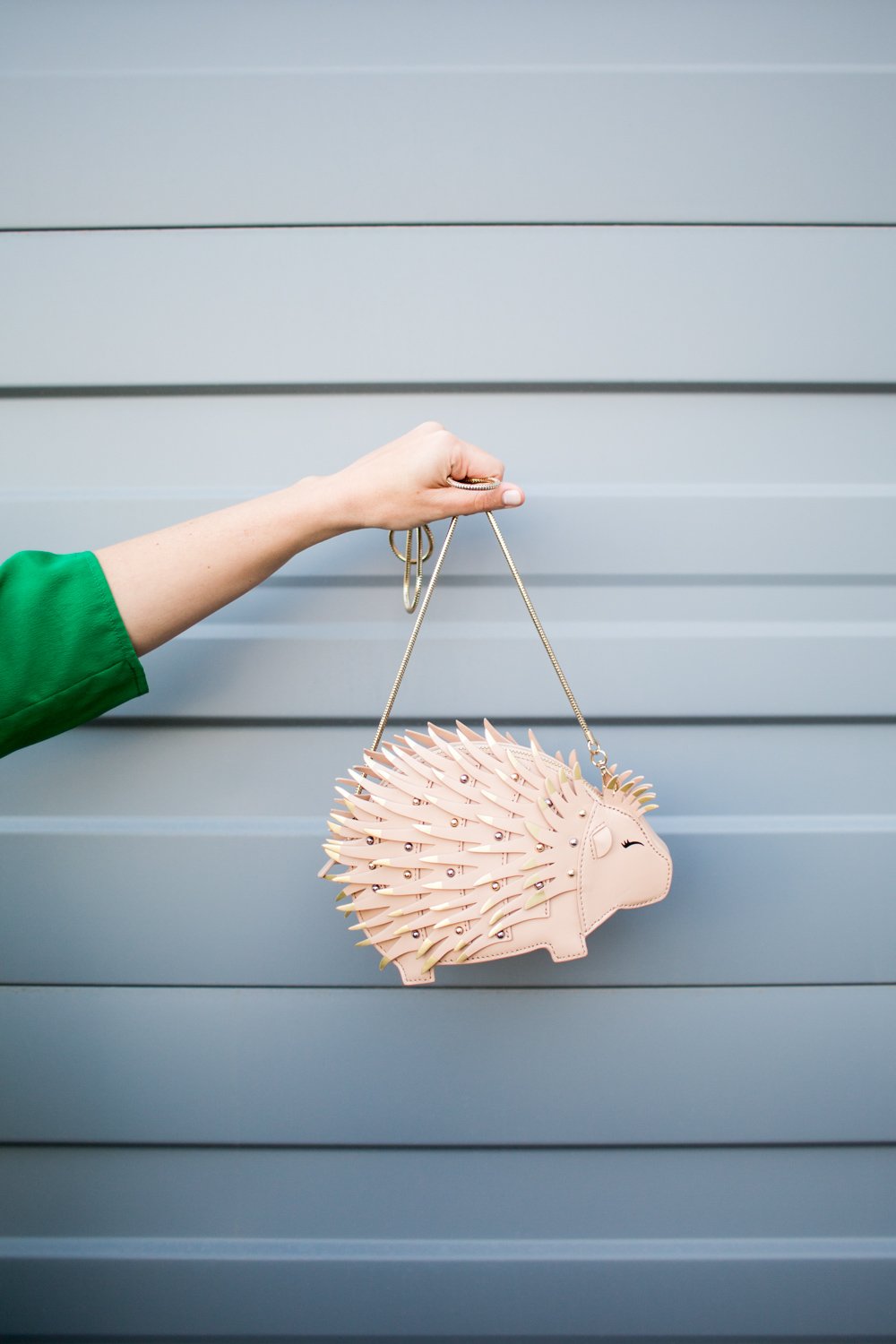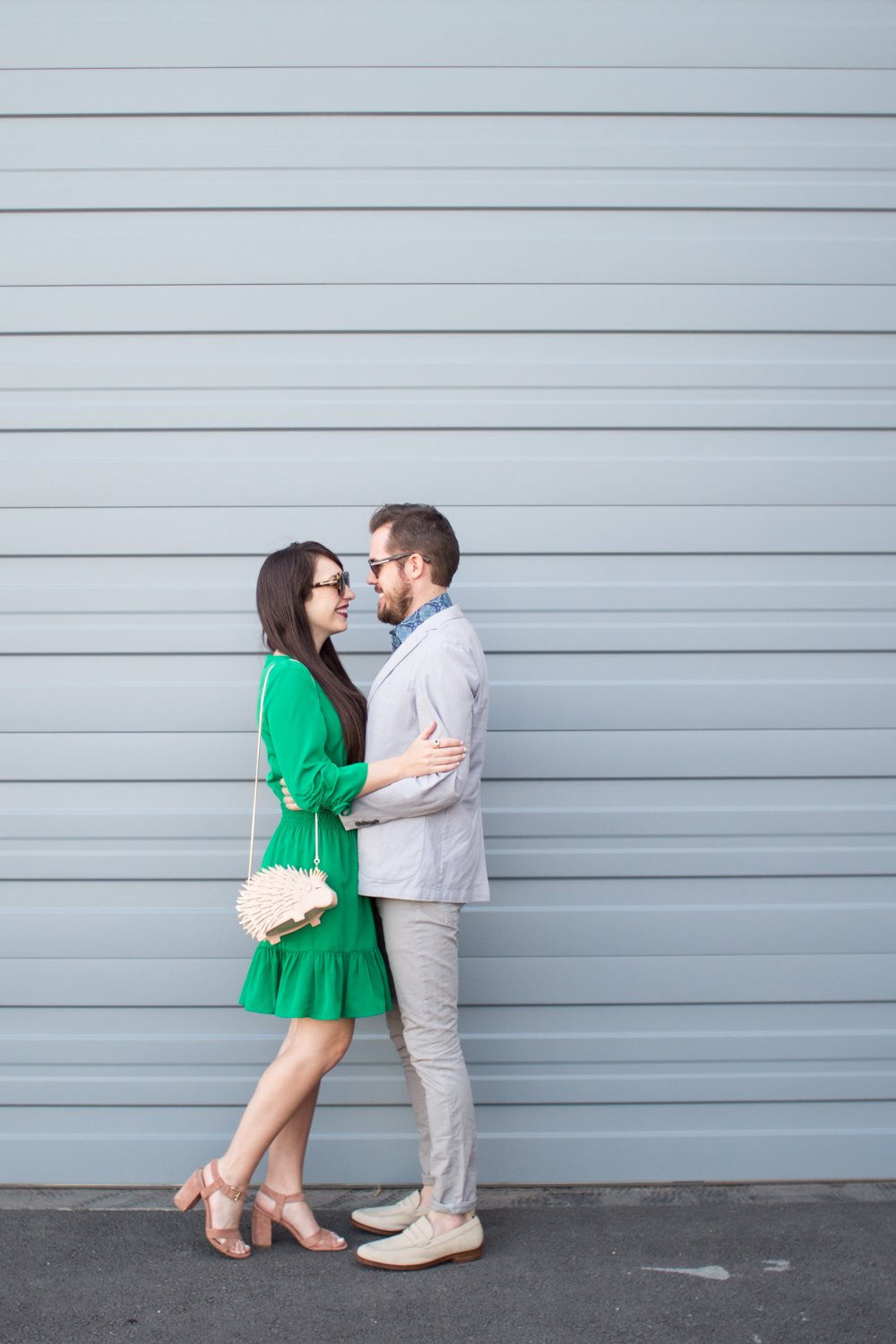 Outfit Details:
HER LOOK
Sunglasses: Karen Walker | Lipstick: Mac-Diva | Dress: Eliza J | Hedgehog Purse: Kate Spade | Shoes: Cole Haan (on sale!)
HIS LOOK
Sunglasses: Prada | Blazer: Uniqlo | Shirt: Ted Baker | Pants: All Saints | Shoes: Cole Haan

Quote of the Day:
"Action is the foundational key to all success." –Pablo Picasso
Happy Friday!  Anyone else look forward to Fridays?!?! I guess as an adult everyday is kinda like Friday, but something about the name is so magical!  Every week when Friday comes around, I am just as excited for it every week!
I got this Eliza J dress a bit ago and then it snowed, and kept snowing!  Spring is finally here, so I was so excited to finally wear it!  Green is such a fun color, I was so happy to see it in a dress!  For more Eliza J outfits, check out here.
Today I wanted to share one of my favorite quotes by Picasso, "Action is the foundational key to all success."   This is a quote I have on my wall. It's important to dream and to wish, but the only thing to make those things come true is ACTION!
People that have asked me about how to start blogging always ask where to start and what to do.  I always tell people to dive in a go for it and learn along the way!  There is always going to be things you wish you knew before you started, but if you don't ever go for it…when will you?
Thanks for stopping by today! Hope you have a wonderful weekend!
Cole Haan
Dresses
Eliza J
Fun Handbags
Kate Spade
Spring