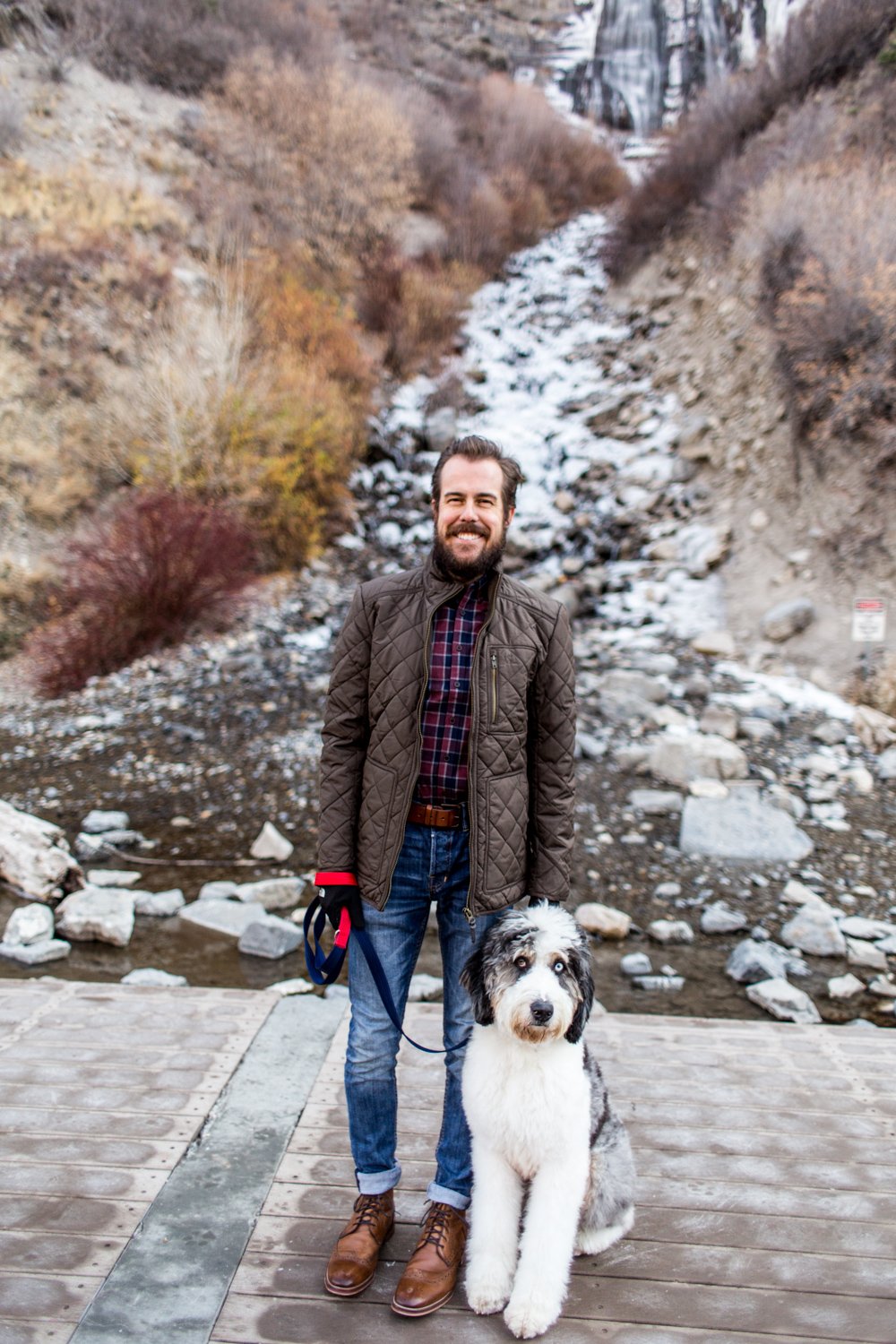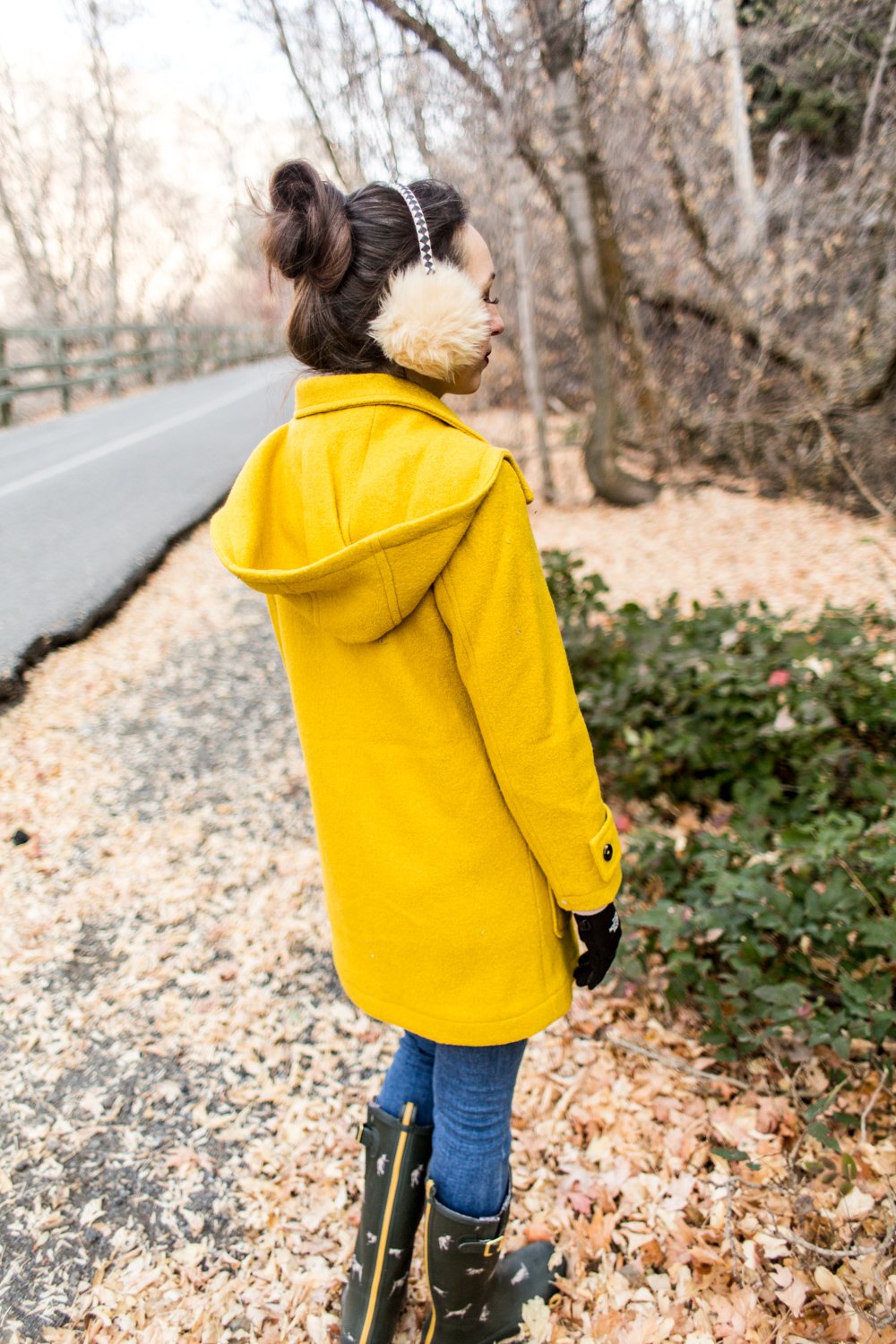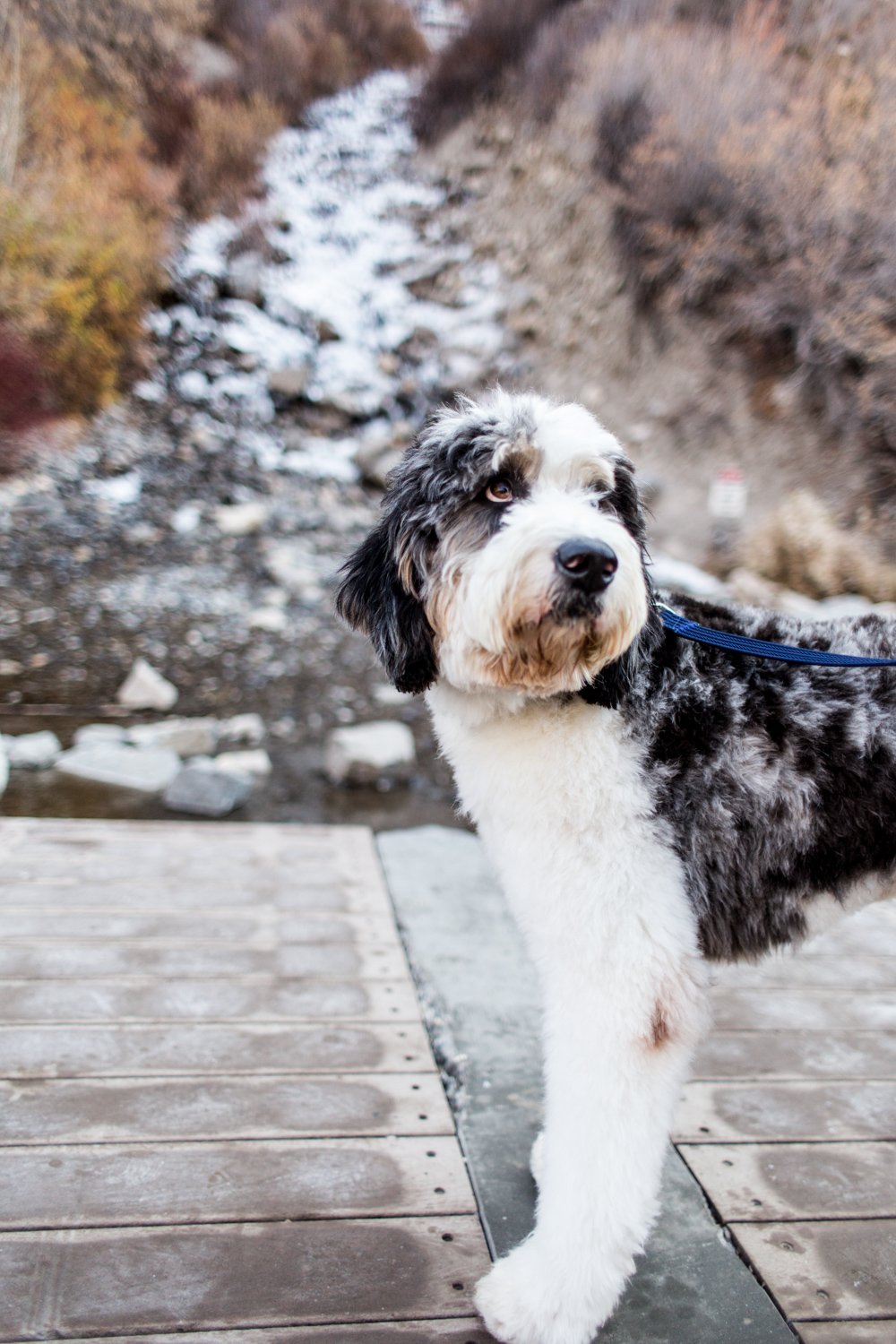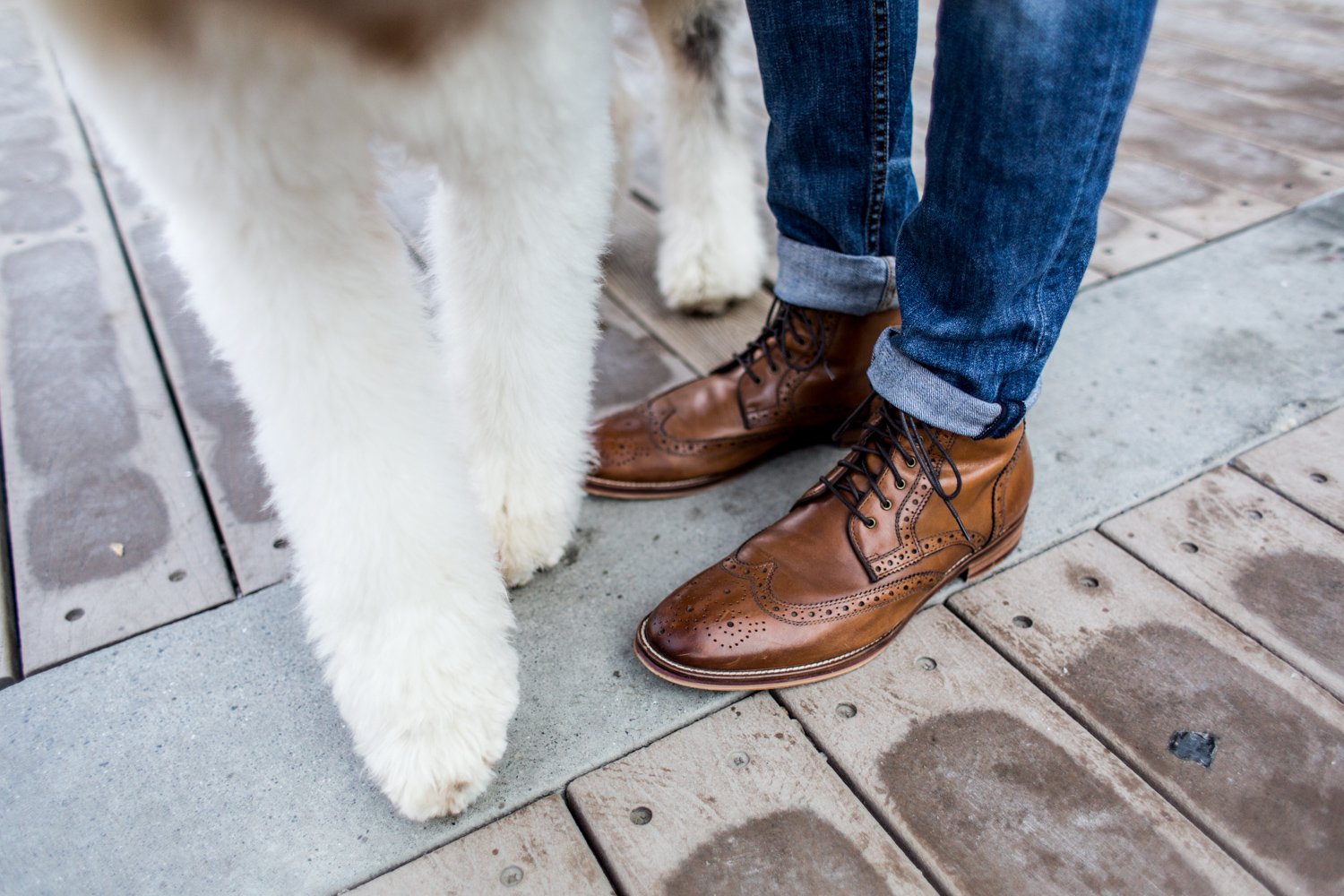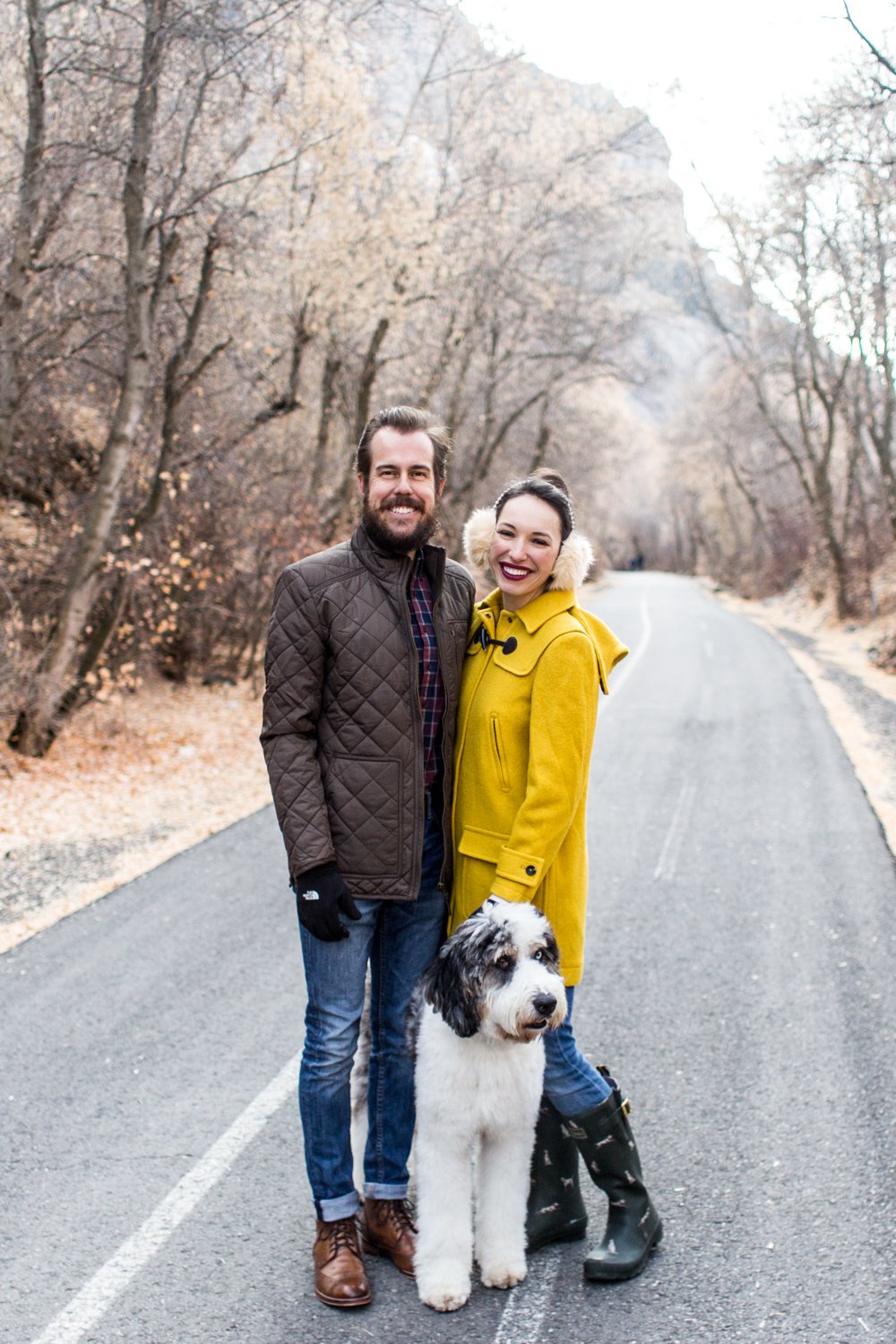 HIS LOOK
Coat: Joules Clothing | Shirt: Joules Clothing | Pants: All Saints | Belt: Banana Republic | Boots: Johnston and Murphy | Gloves: Northface
HER LOOK
Coat: Joules Clothing | Pants: Good American | Lipstick: Mac- Diva | Boots: Joules Clothing | Ear Muffs: Anthropologie | Gloves: Northface
Winter is my favorite season!  It when the holidays start to roll and the snow starts to fall!  I am a HUGE fan of snow, so I am hoping we get some soon!  It hasn't happened yet, but hoping it will start soon!  It's been pretty chilly out these days so I wouldn't be surprised if it happens soon!
With the cold weather out, we have been bundling up when we take our cute pup Zeke out on walks!  It has been so fun having him around so that we actually get outside and enjoy the chilly weather.  On Sunday we took him to a walk to one of our favorite canyons.  Jake and I were super excited to wear some new winter gear we got from Joules Clothing.  It's always hard to find tailored and fun clothing for the winter months.  If you have been following us along on our blog, you may have noticed we are HUGE fans of Joules Clothing.  We wear there items  year around, but the winter gear…my fav!
Yellow is one of my favorite colors to wear because it is bright and exciting!  When I saw this coat, I knew I had to have it!   I wish we took pictures of the inside because it has a beautiful navy and pink floral lining.  Sometimes I forgot those little details when its freezing outside! hehe
Jake is wearing a neat quilted coat from Joules.  He loves British style so this coat was a win for him.  We were thinking this would be a good coat to wear underneath a wool coat for added warmth and adding some extra charm to an winter outfit for next time he wears it.   The colder it gets in the winter, no better time to layer up!
Are you excited that is it winter!? What do you look forward to most this season?  Thanks so much for stopping by today! Hope you have a wonderful day!
Fall
winter
Zeke the Dog