Universal Studios Hollywood
We love visiting Universal Studios!  This time we got to spend the day with my sister Amber and her 2 sons Bryce and Brandon.  It was such a great time all together!  They are always a blast to be with, but there is something really fun being at the park together!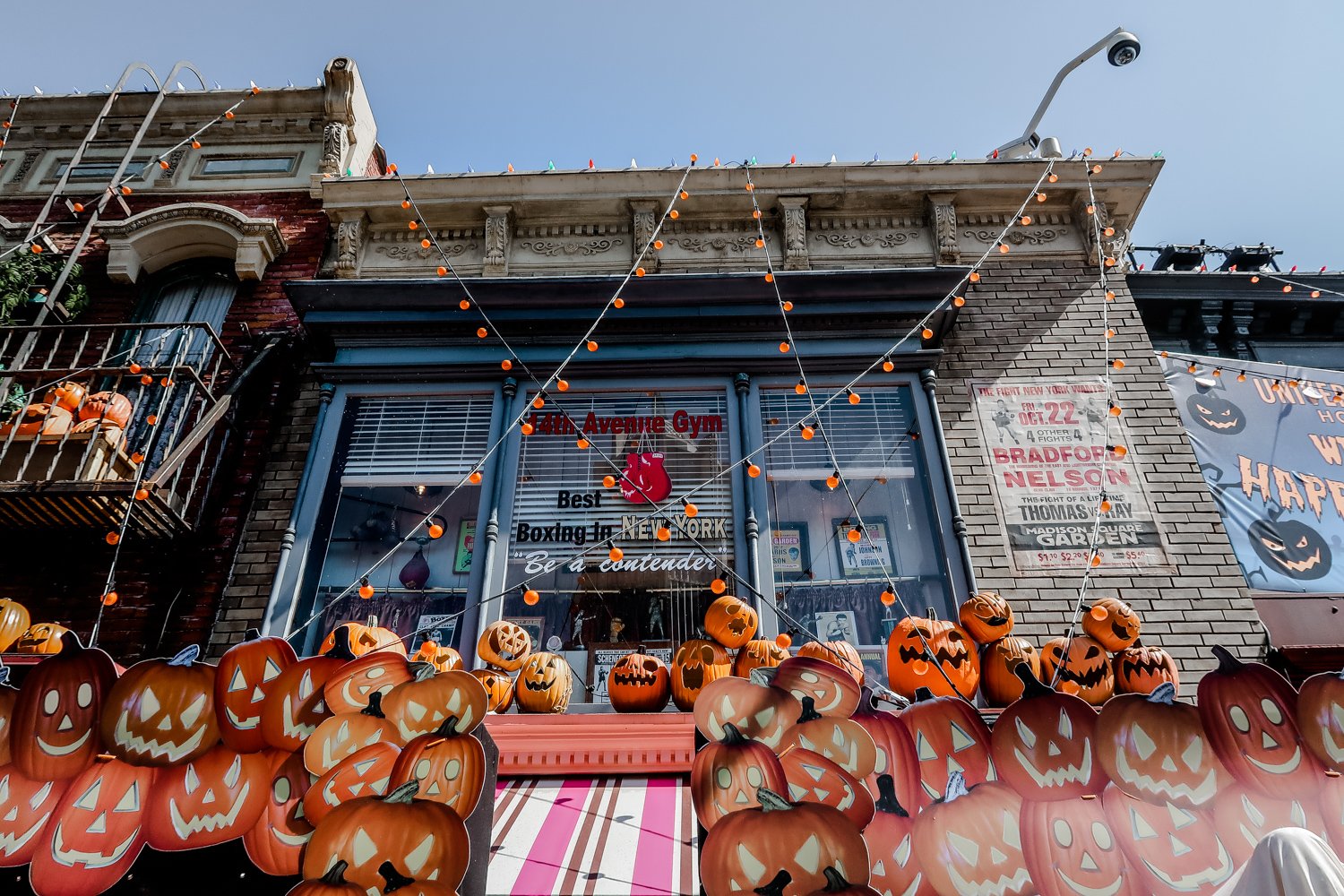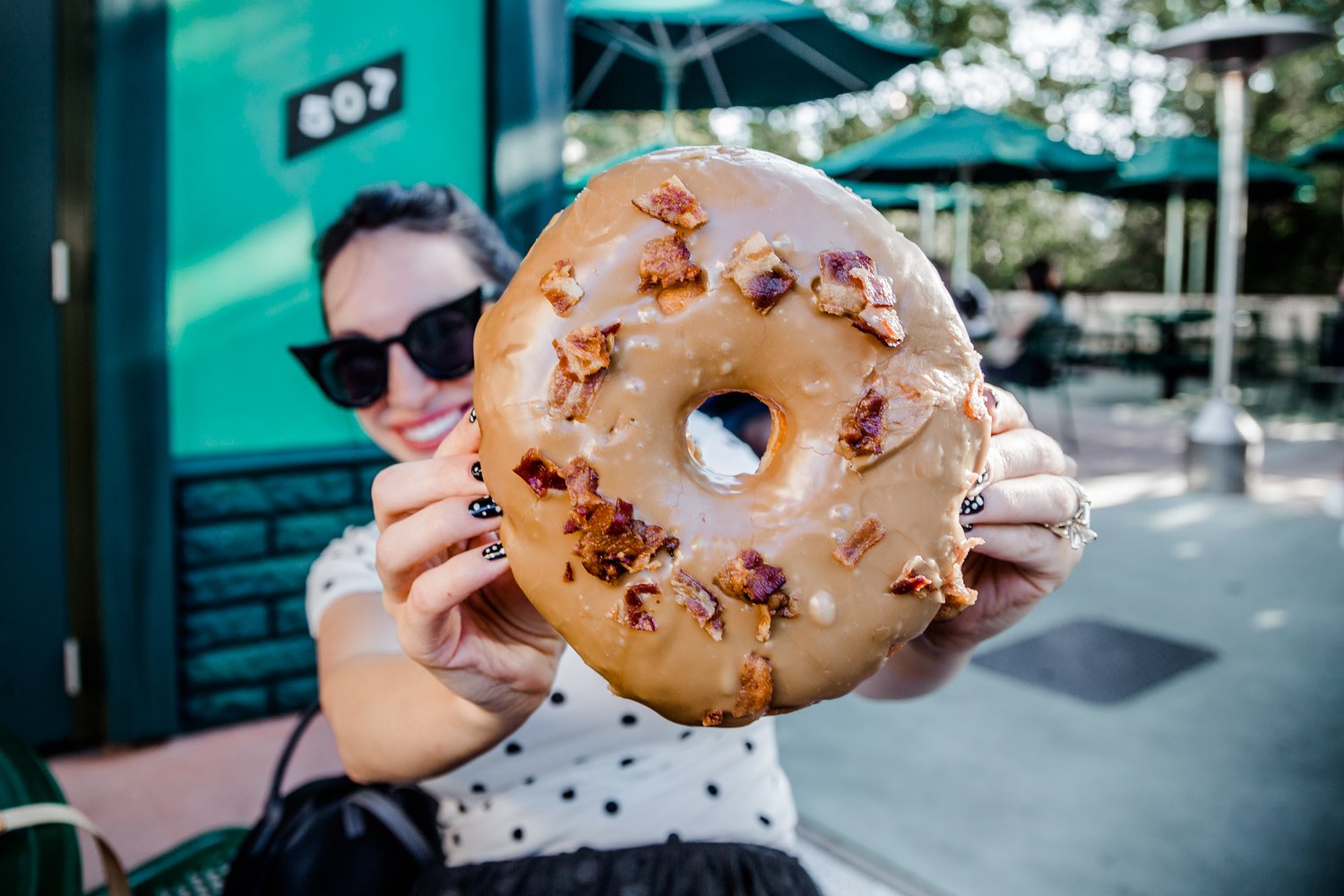 My sister Amber got a picture with Frankenstein her first time going to Universal Studios and has been a Frankie fan ever since.  She was sooo excited when she saw him and Brandon wanted to get a picture with him.
Hello Kitty is a serious favorite of mine!  Her halloween costume was so on point!  She is the cutest zombie I have ever seen!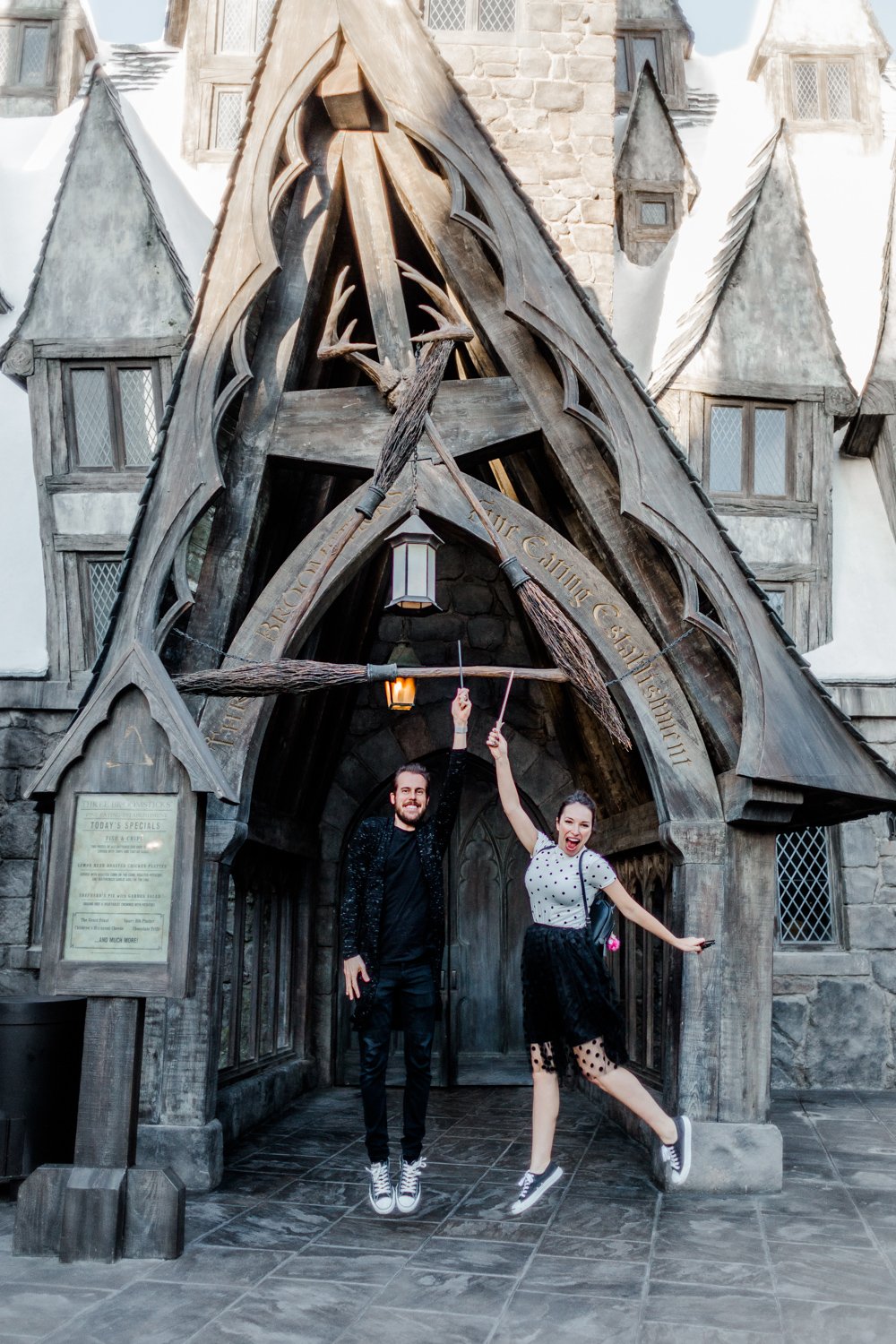 The Wizarding World of Harry Potter
Our favorite things at Universal Studios is the Wizarding World of Harry Potter.  I mean BUTTERBEER… need I say more?! This time of year during the winter months they have Hot Butterbeer.  I know it may sound weird, but it is AMAZING!!!  We would highly recommend trying it!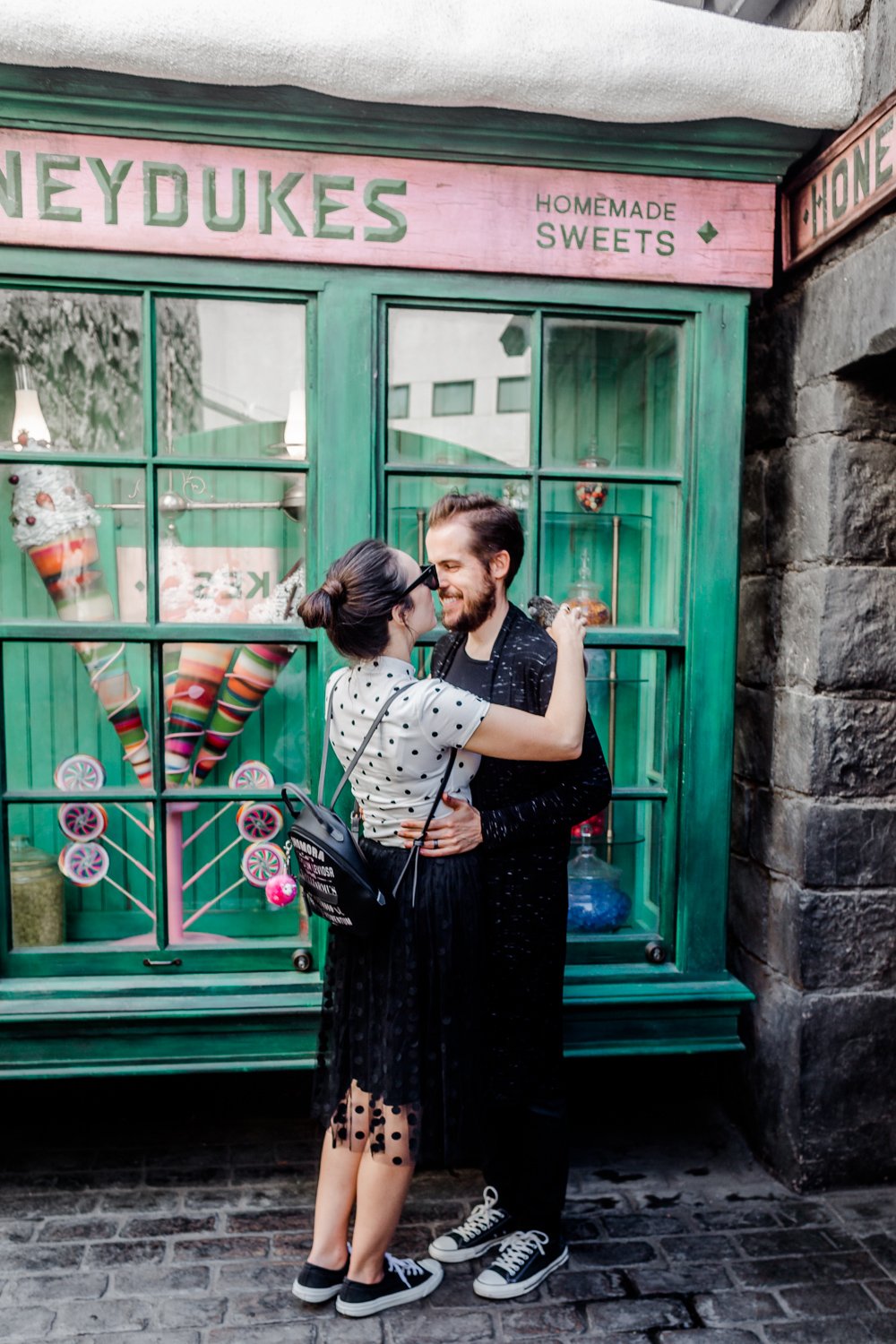 I never knew that I married a Slytherin! He is the sweetest Slytherin around 🙂  Have you ever found out what Harry Potter House you are in?!  We took the Pottermore tests to find out.  I found out I was a Gryffindor.  I am glad Jake and I can unite 2 houses to be friends 🙂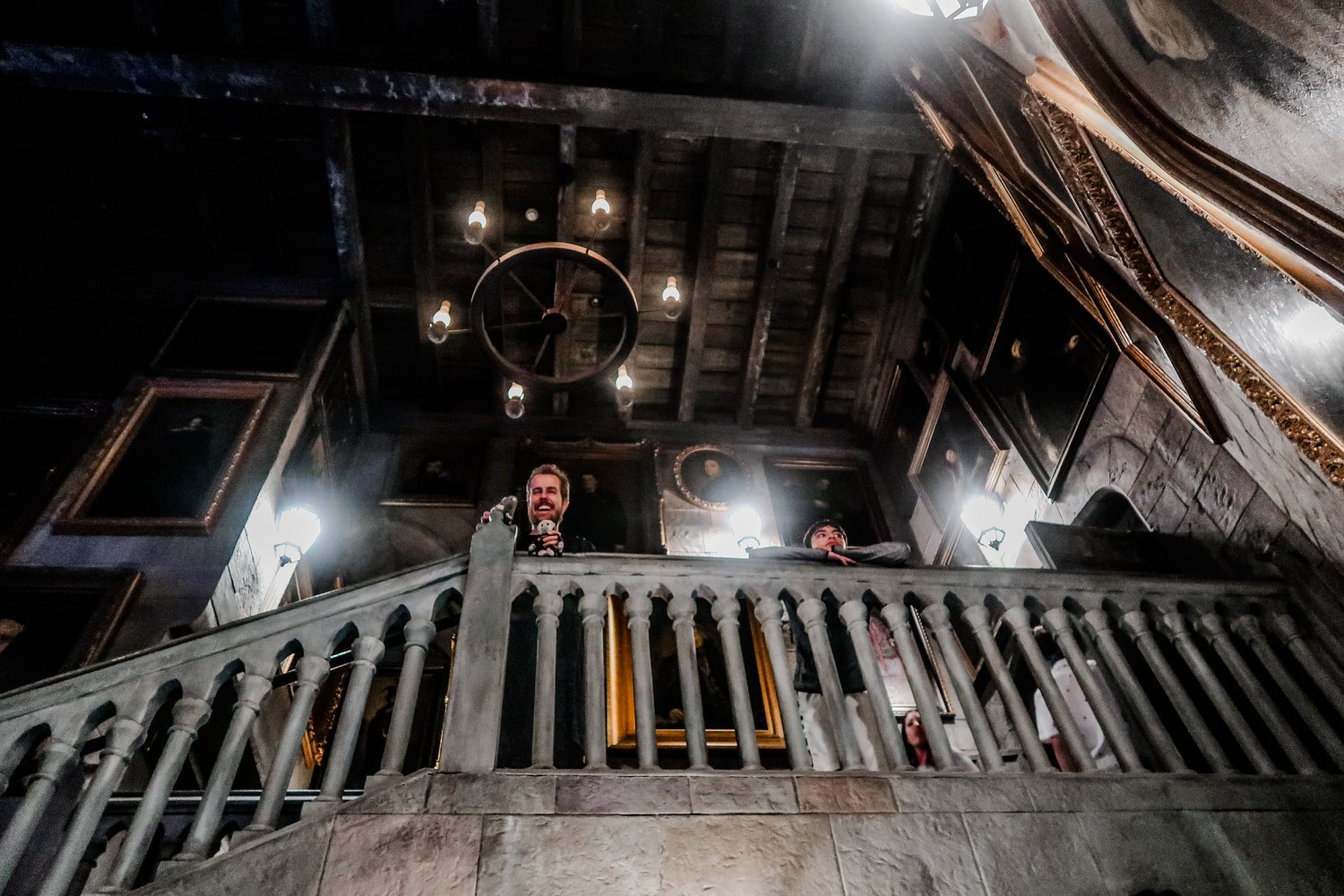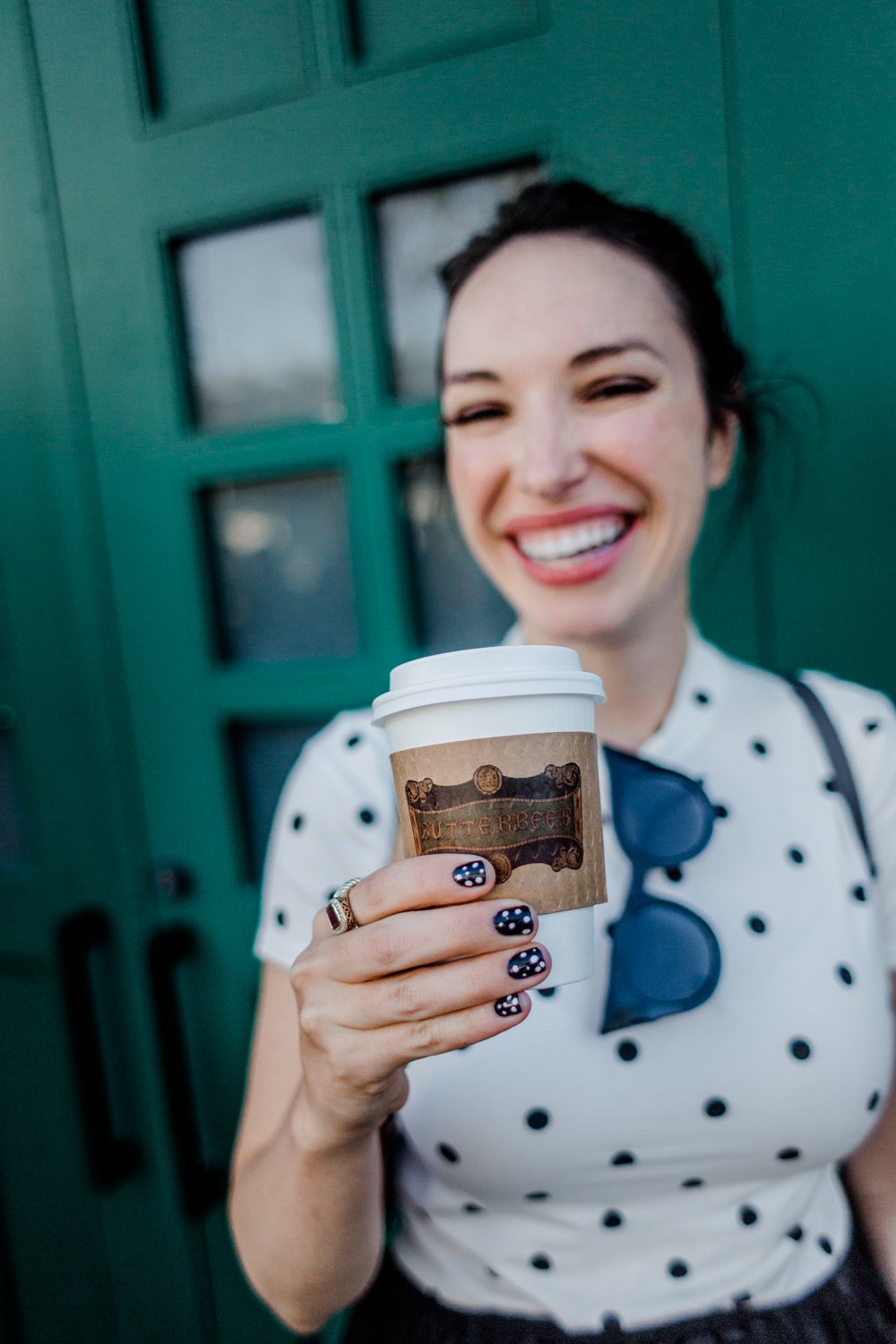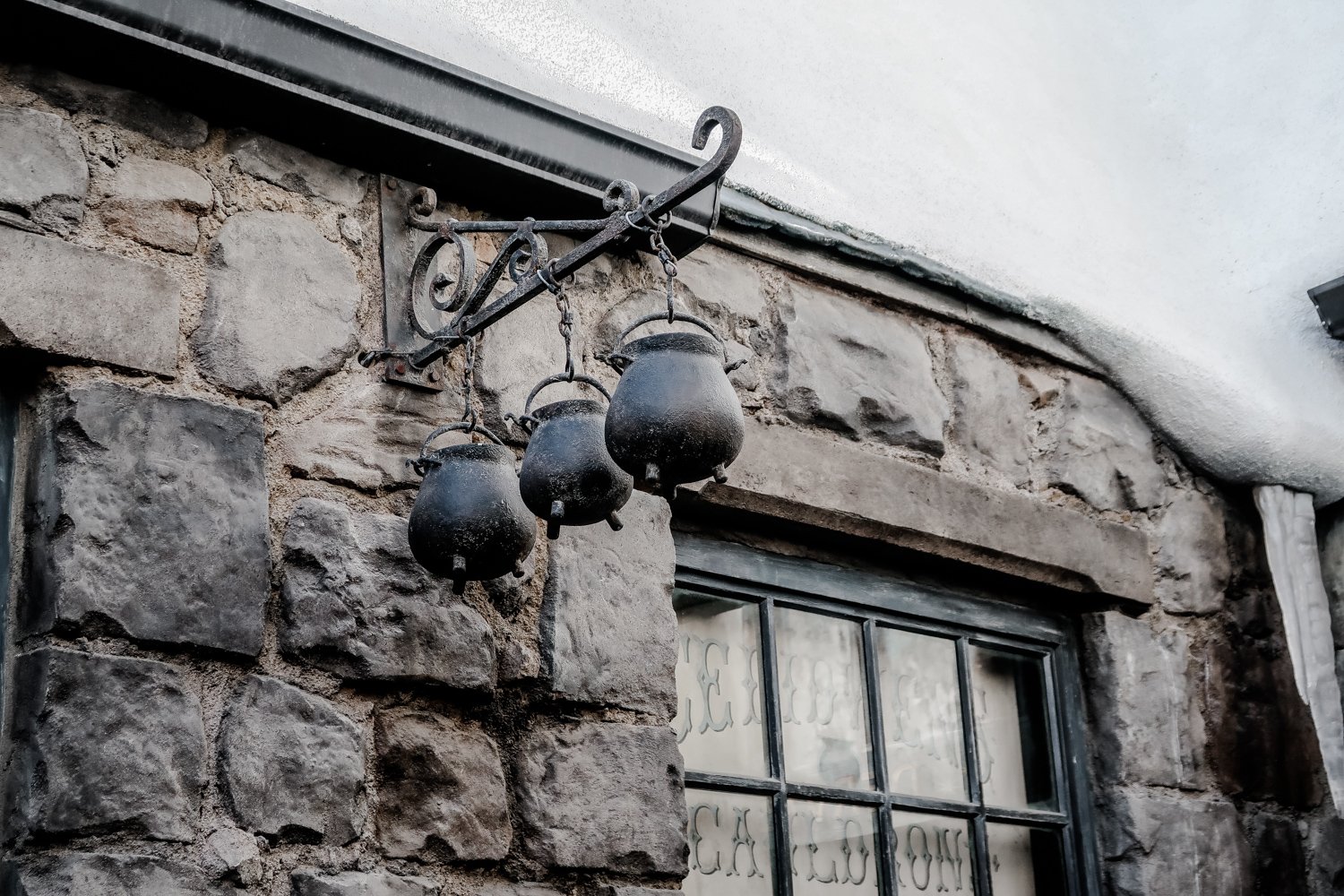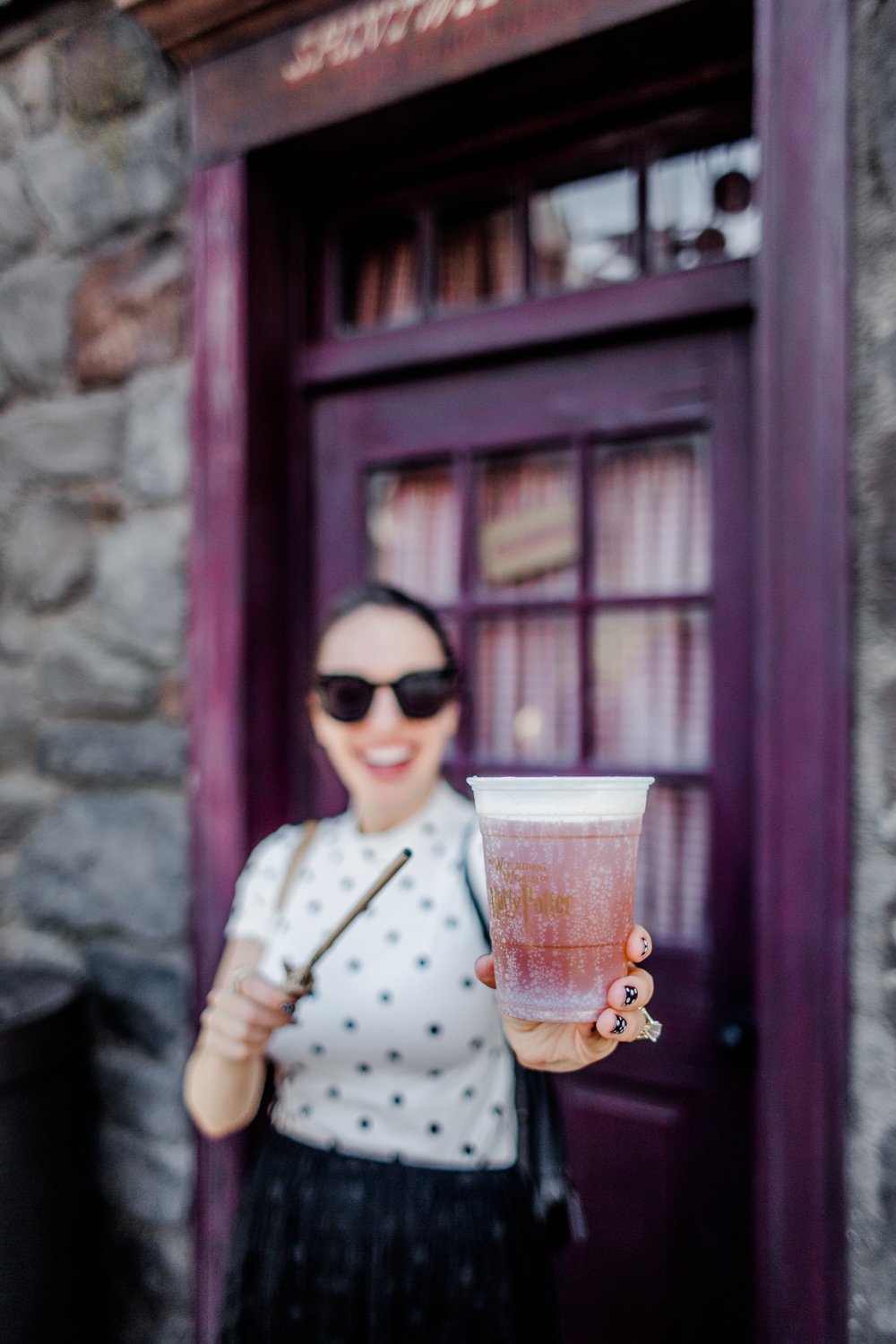 HER LOOK
Shirt: Forever 21 | Skirt: Nordstrom | Shoes: Jack Purcell | Sunglasses: Le Specs | Backpack: BoxLunch
HIS LOOK
Long Cardigan: Asos | Shirt: DSTLD | Pants: DSTLD | Shoes: Converse

BoxLunch
California
Fun Handbags
Harry Potter
Universal Studios
Universal Studios Hollywood