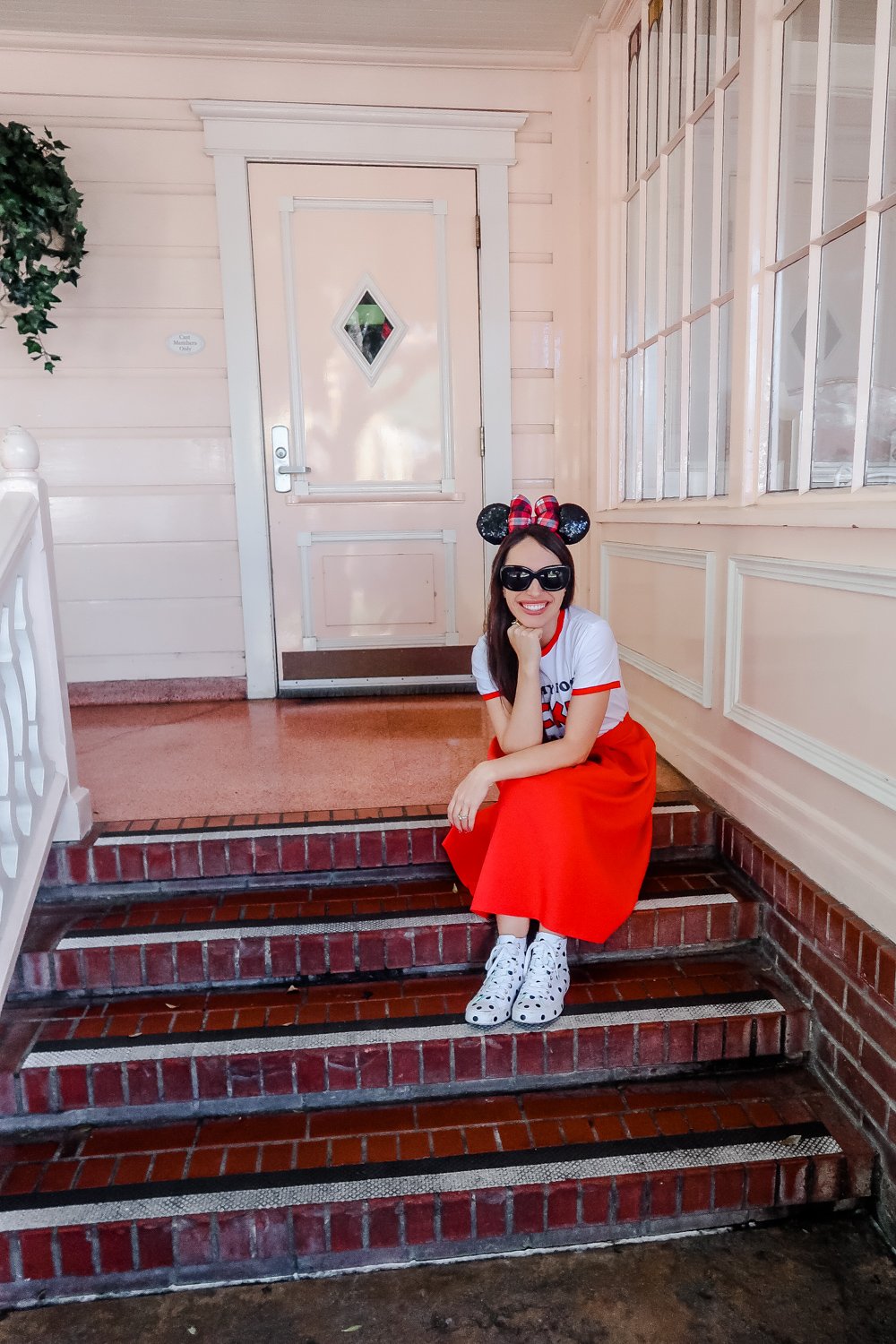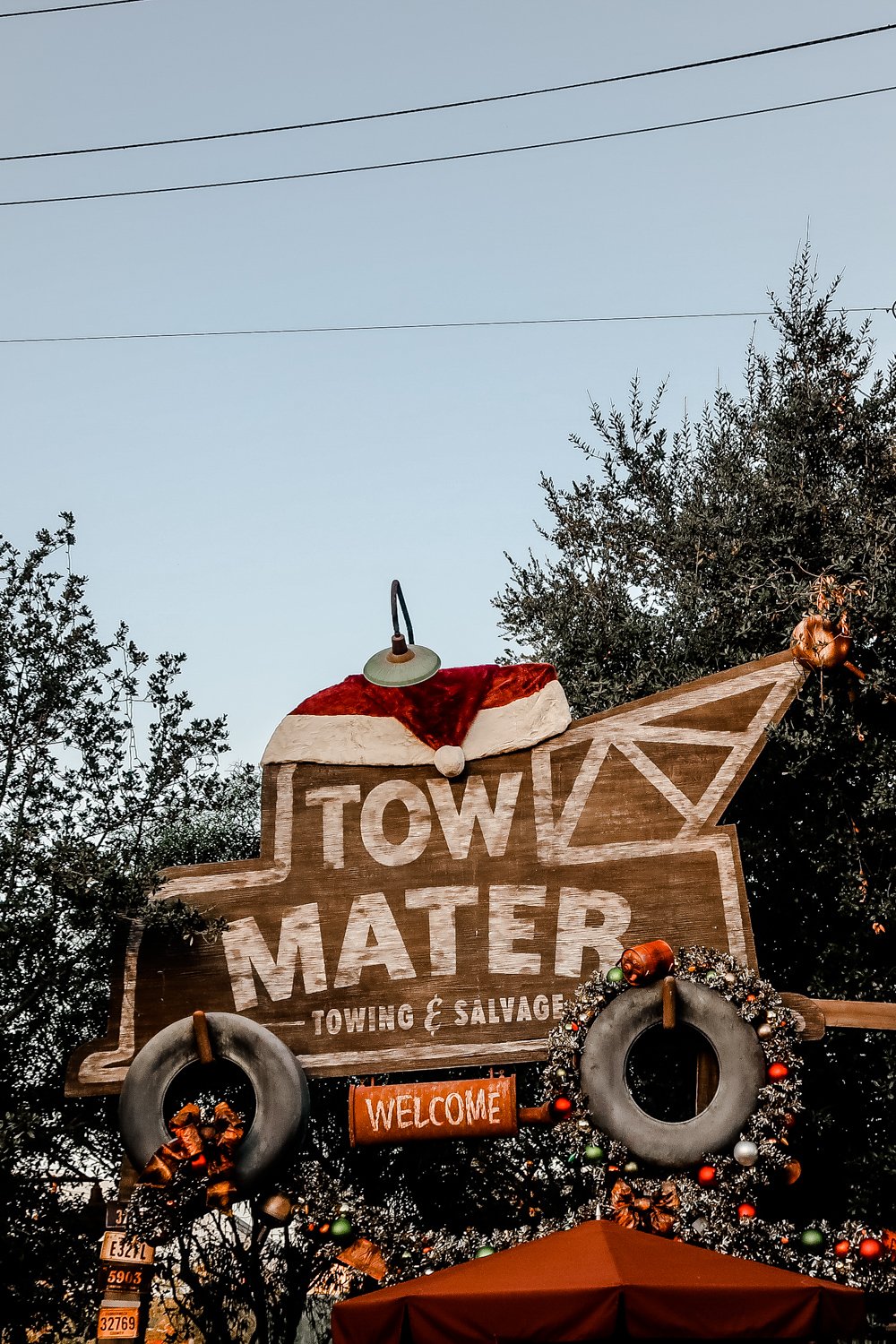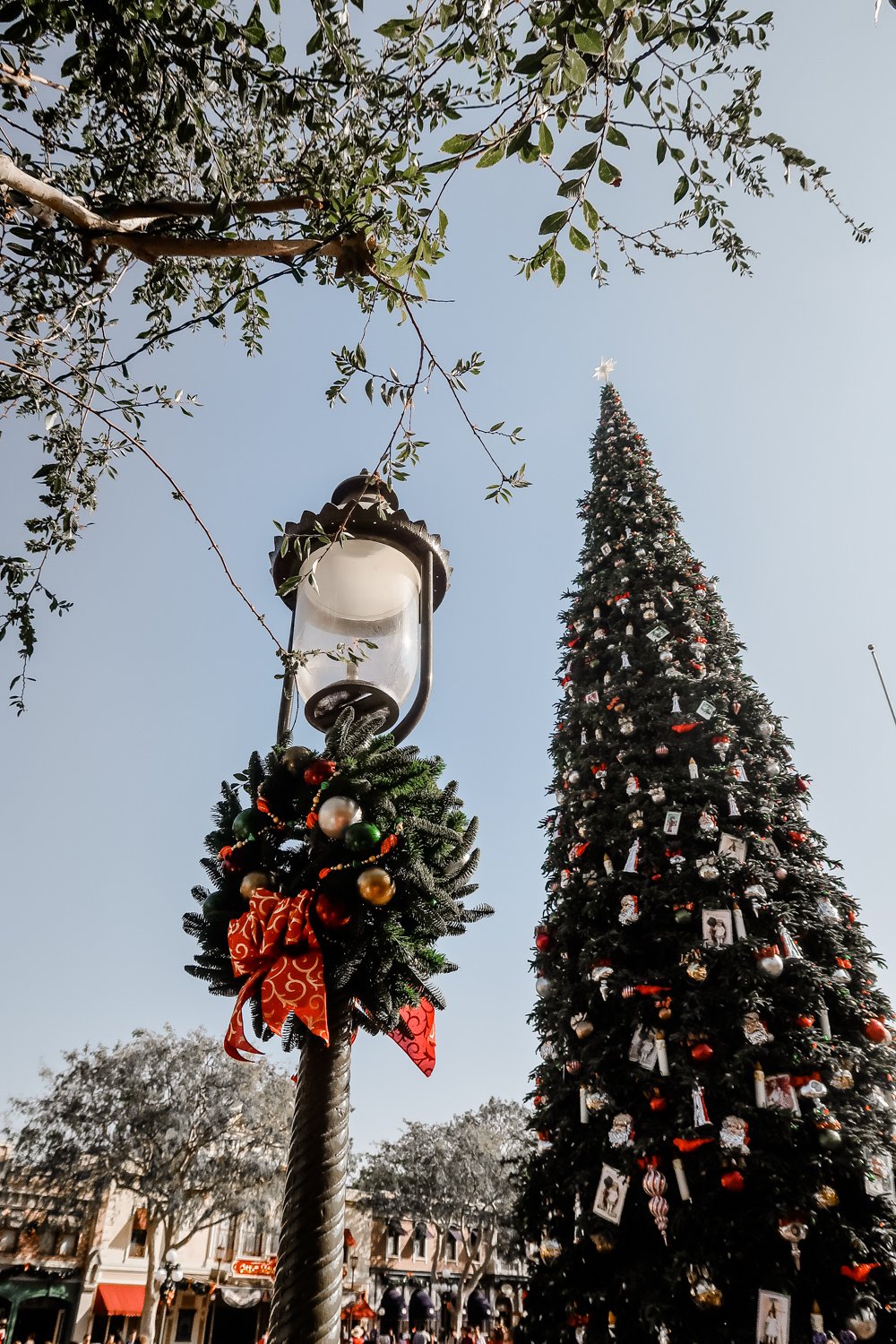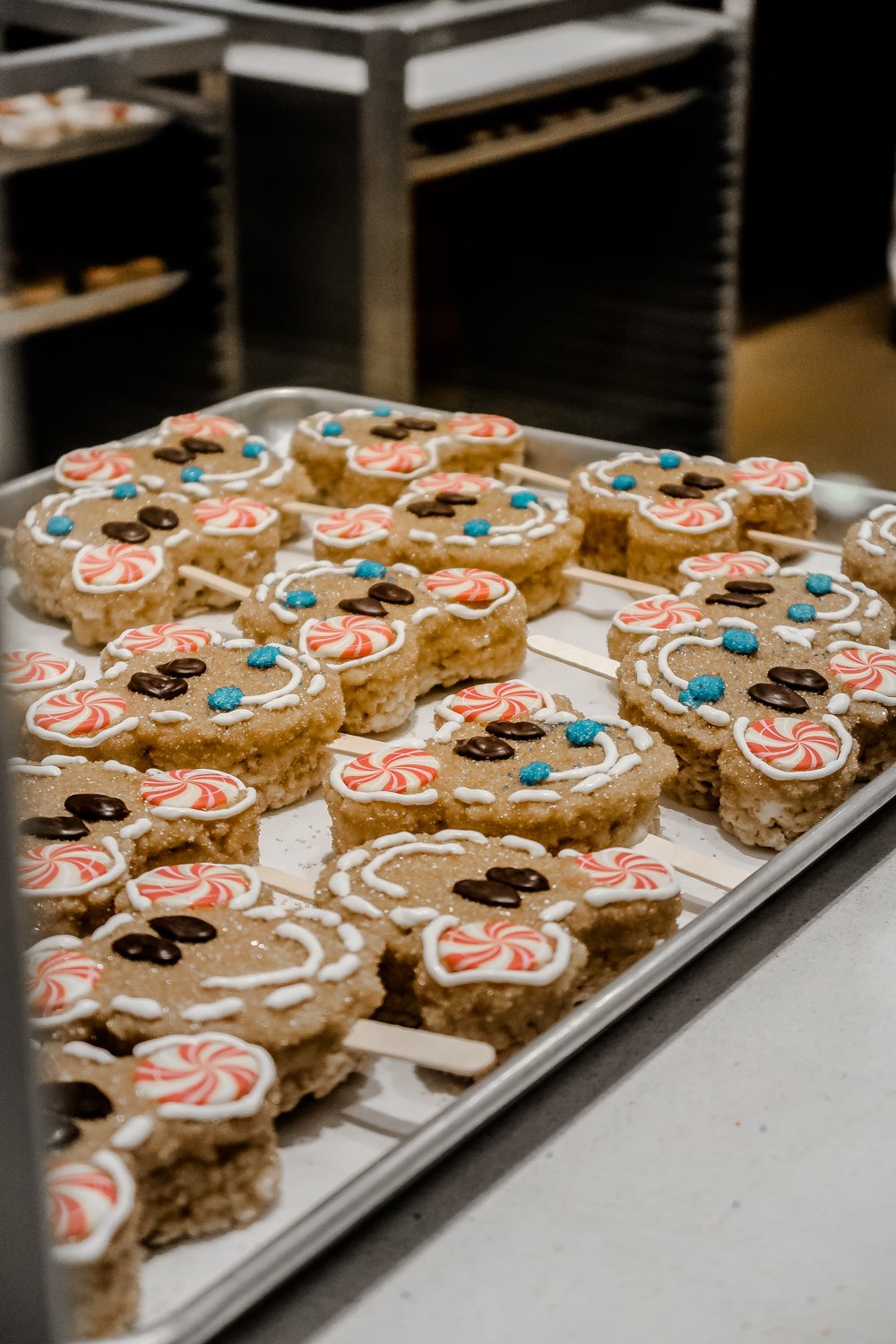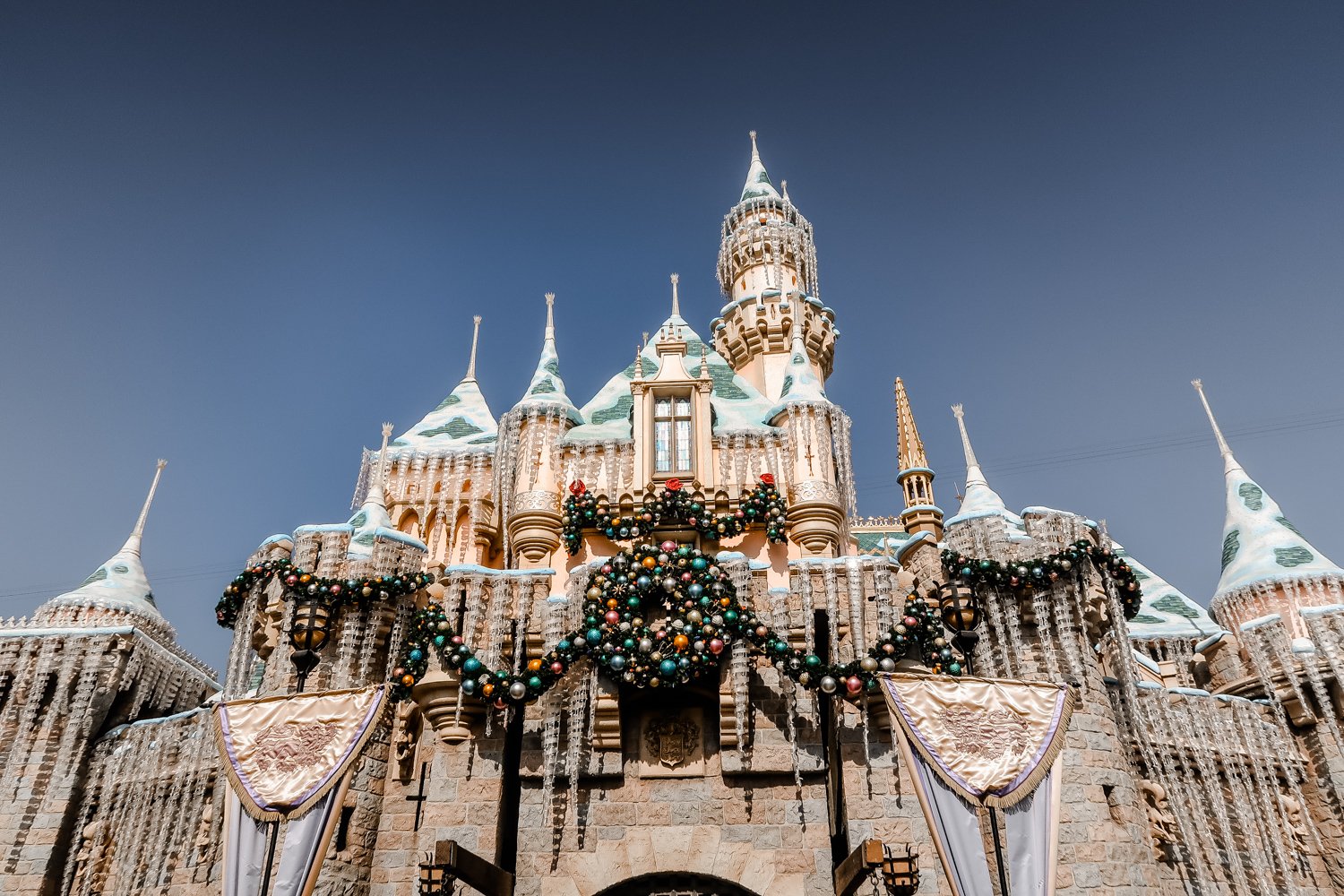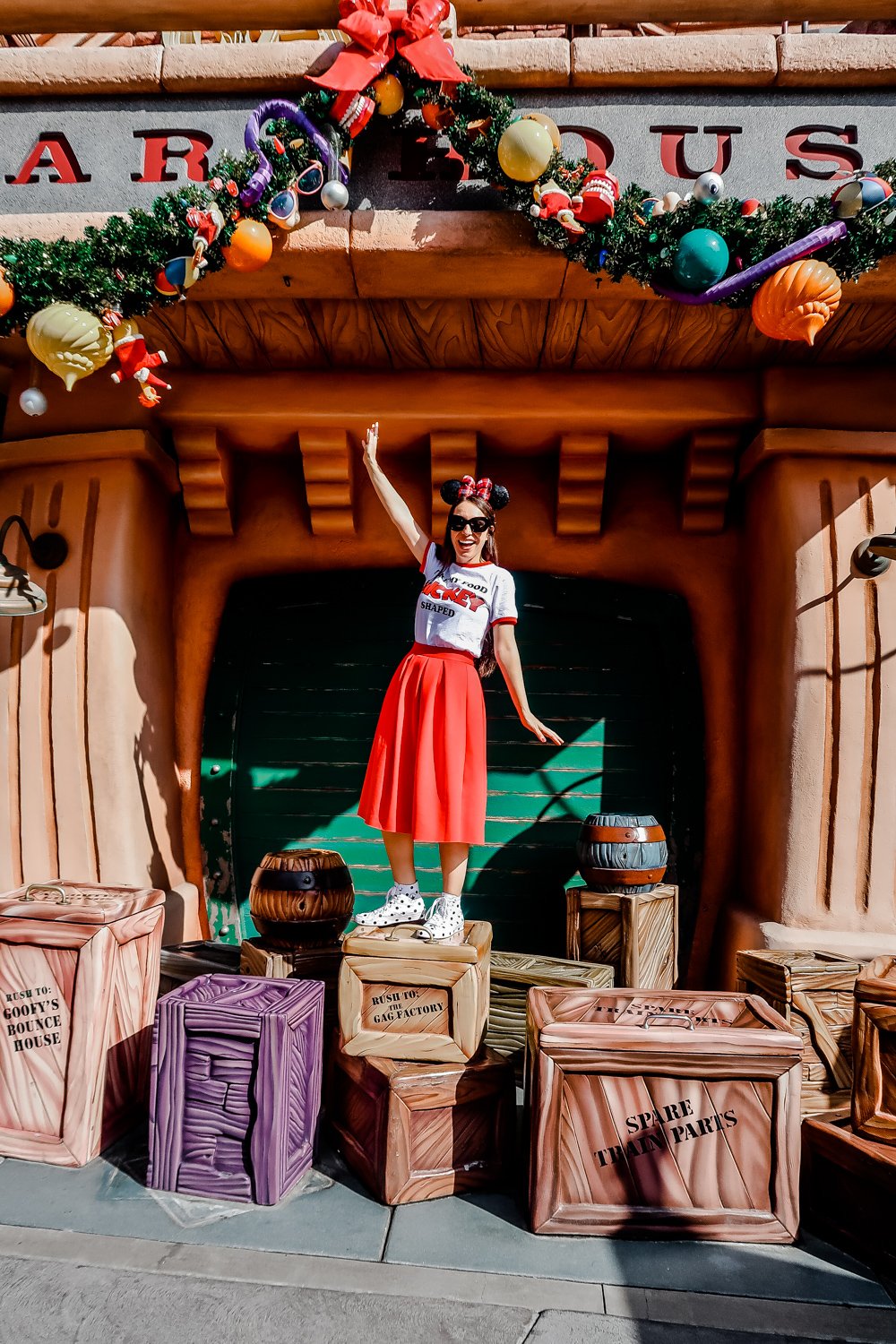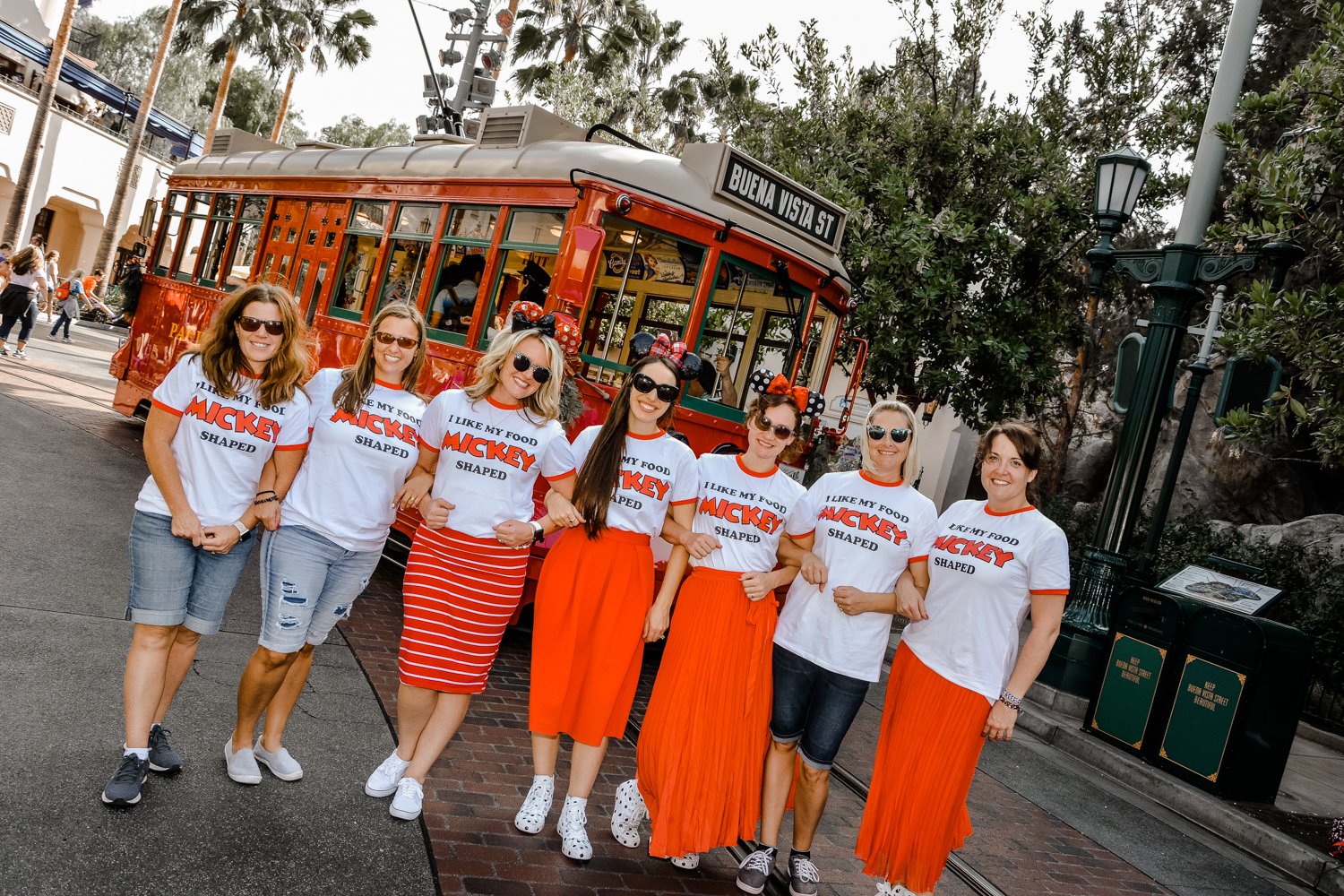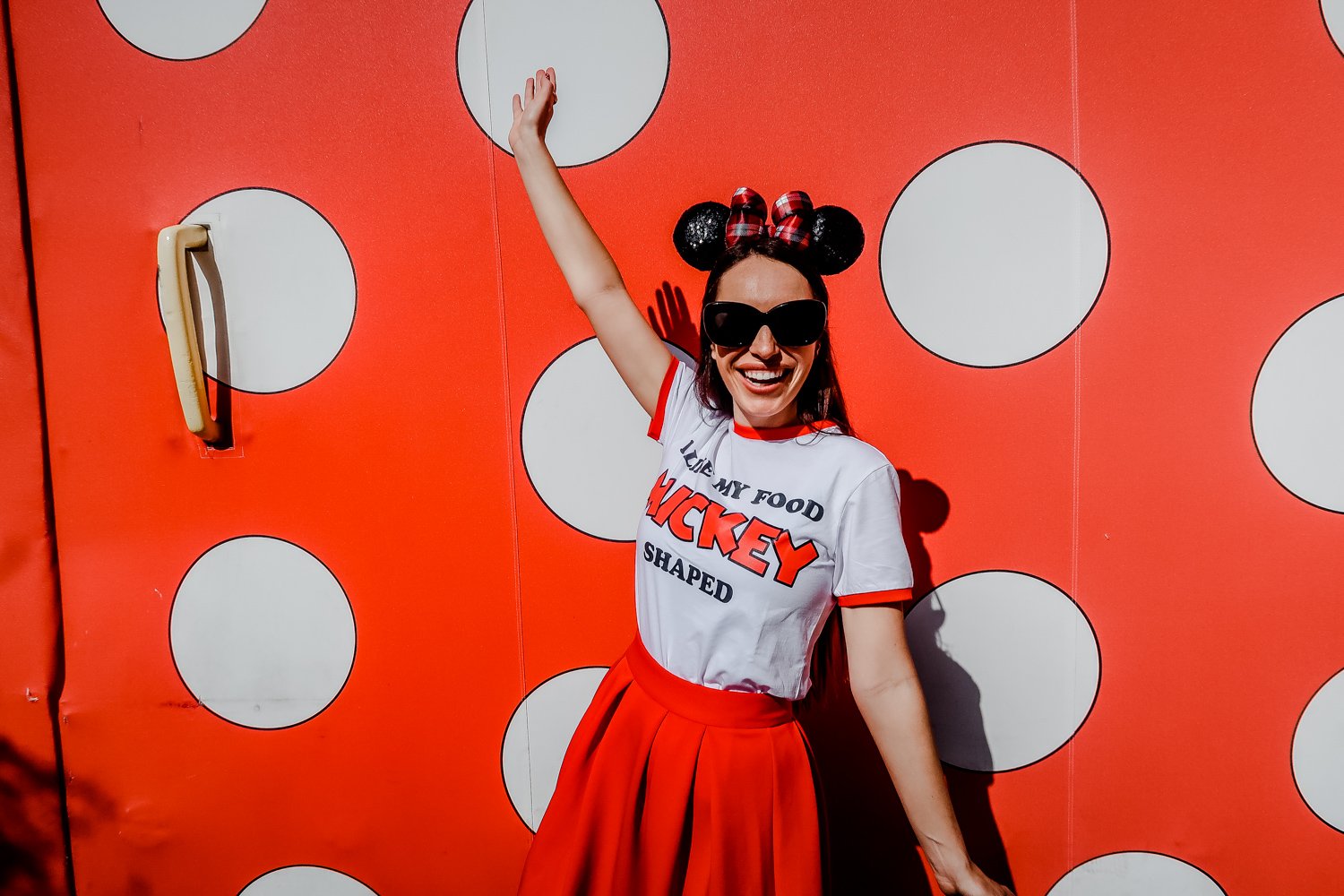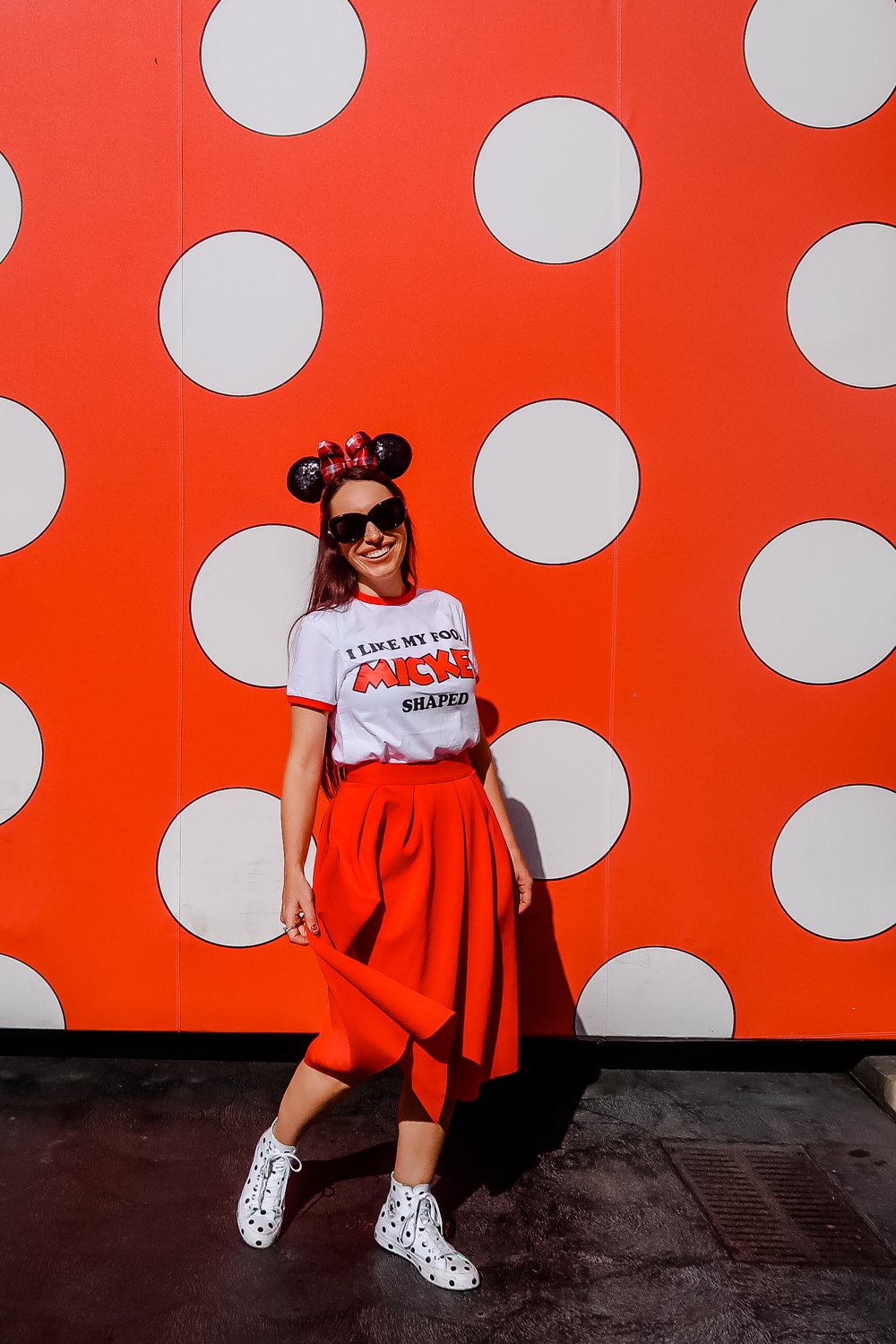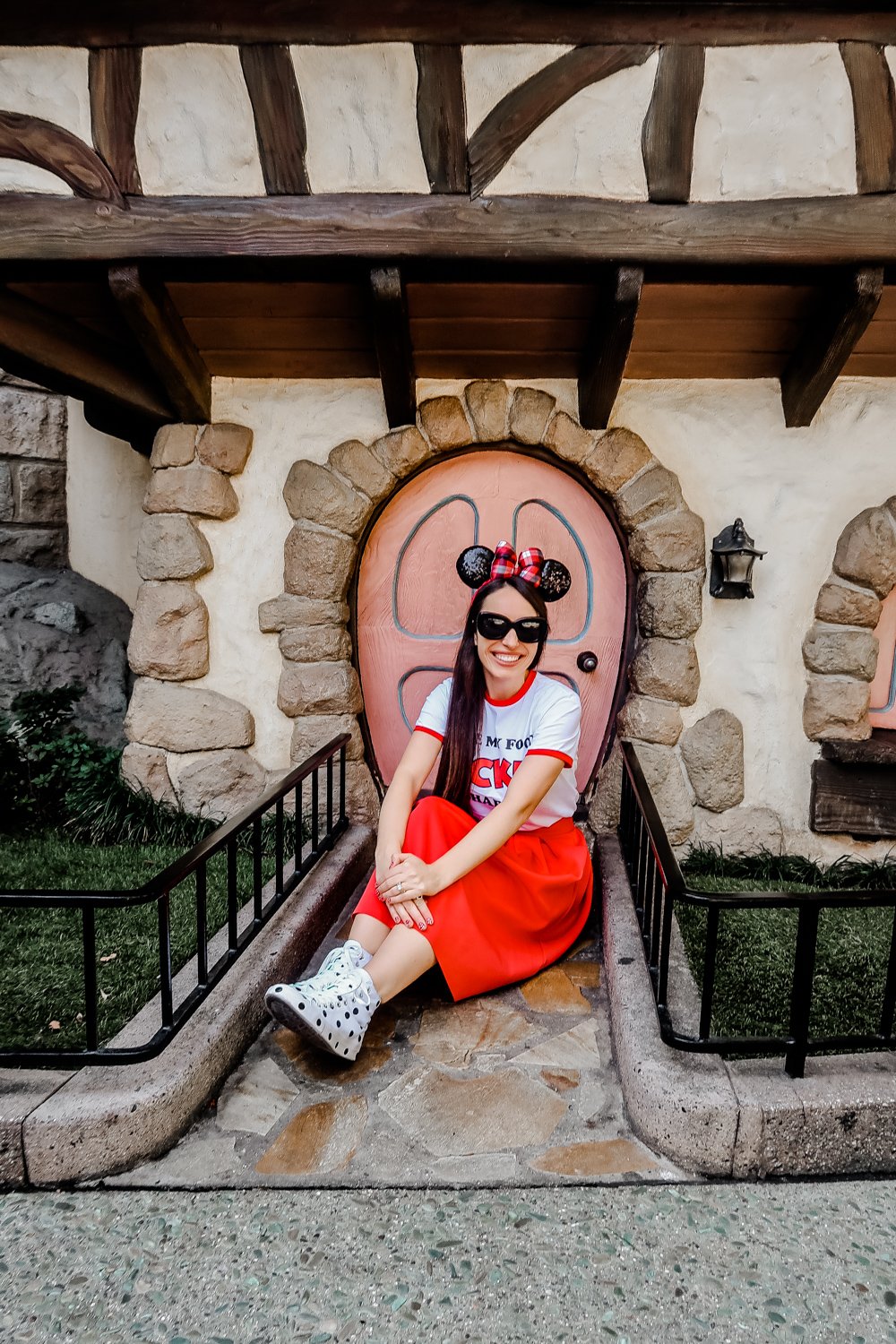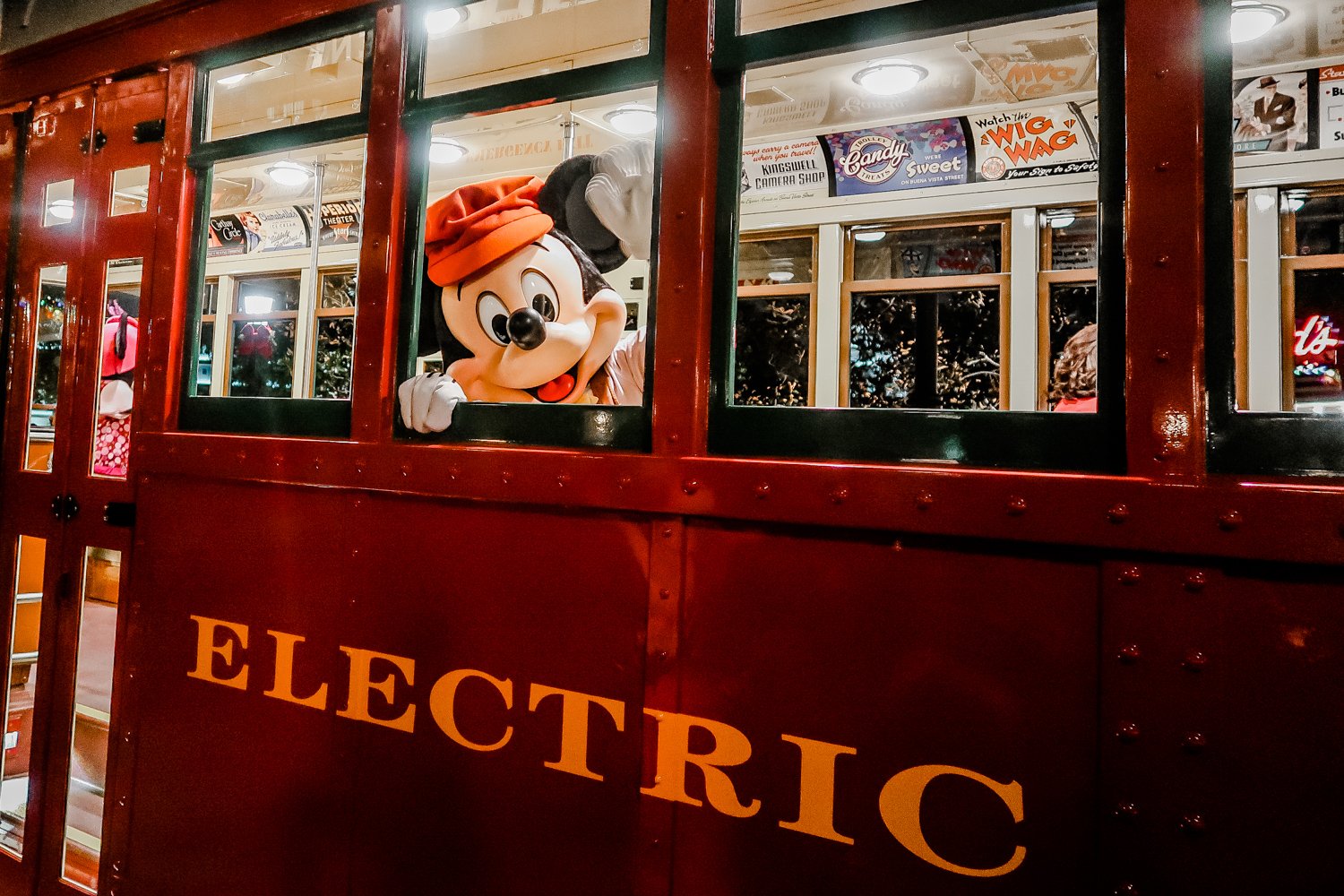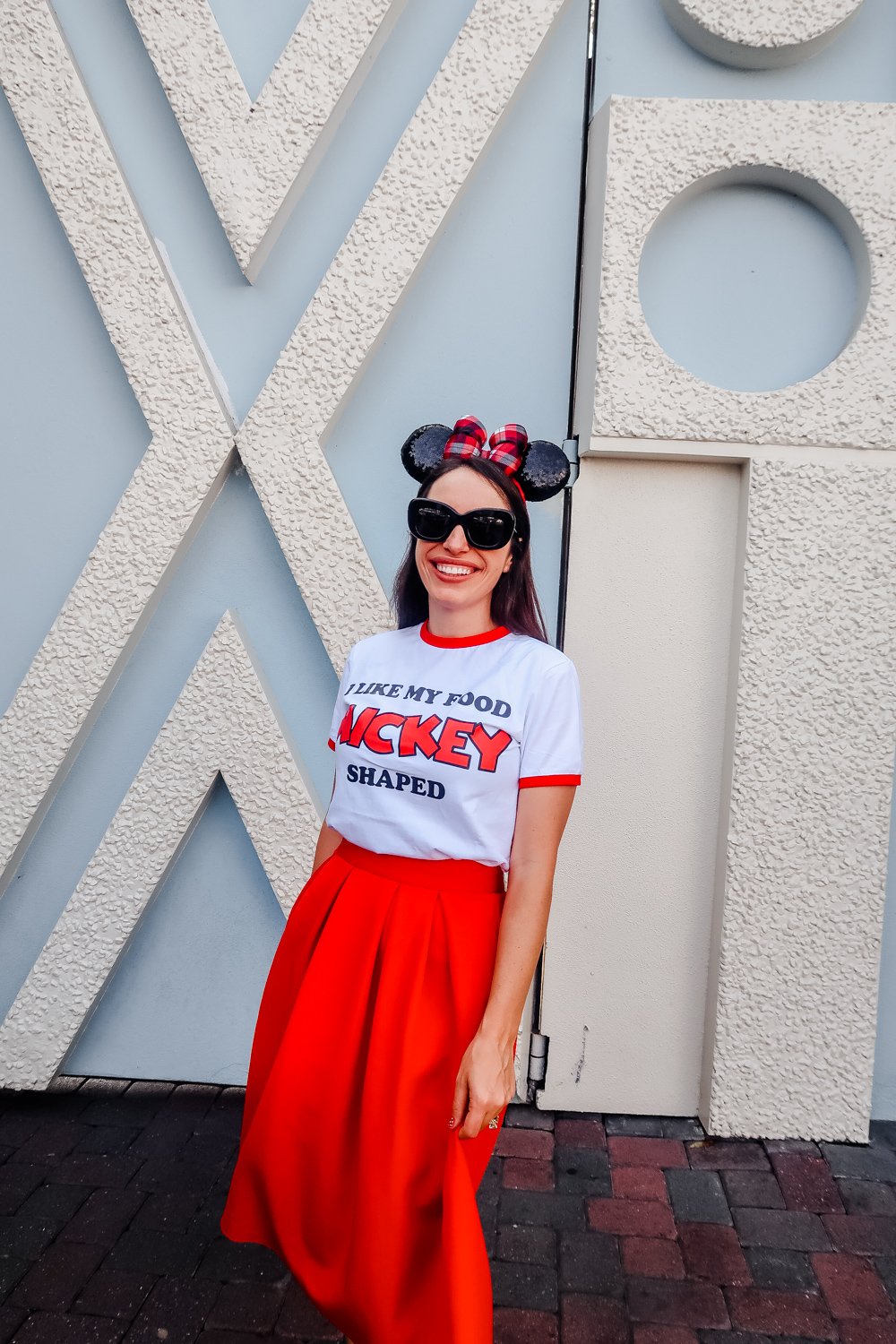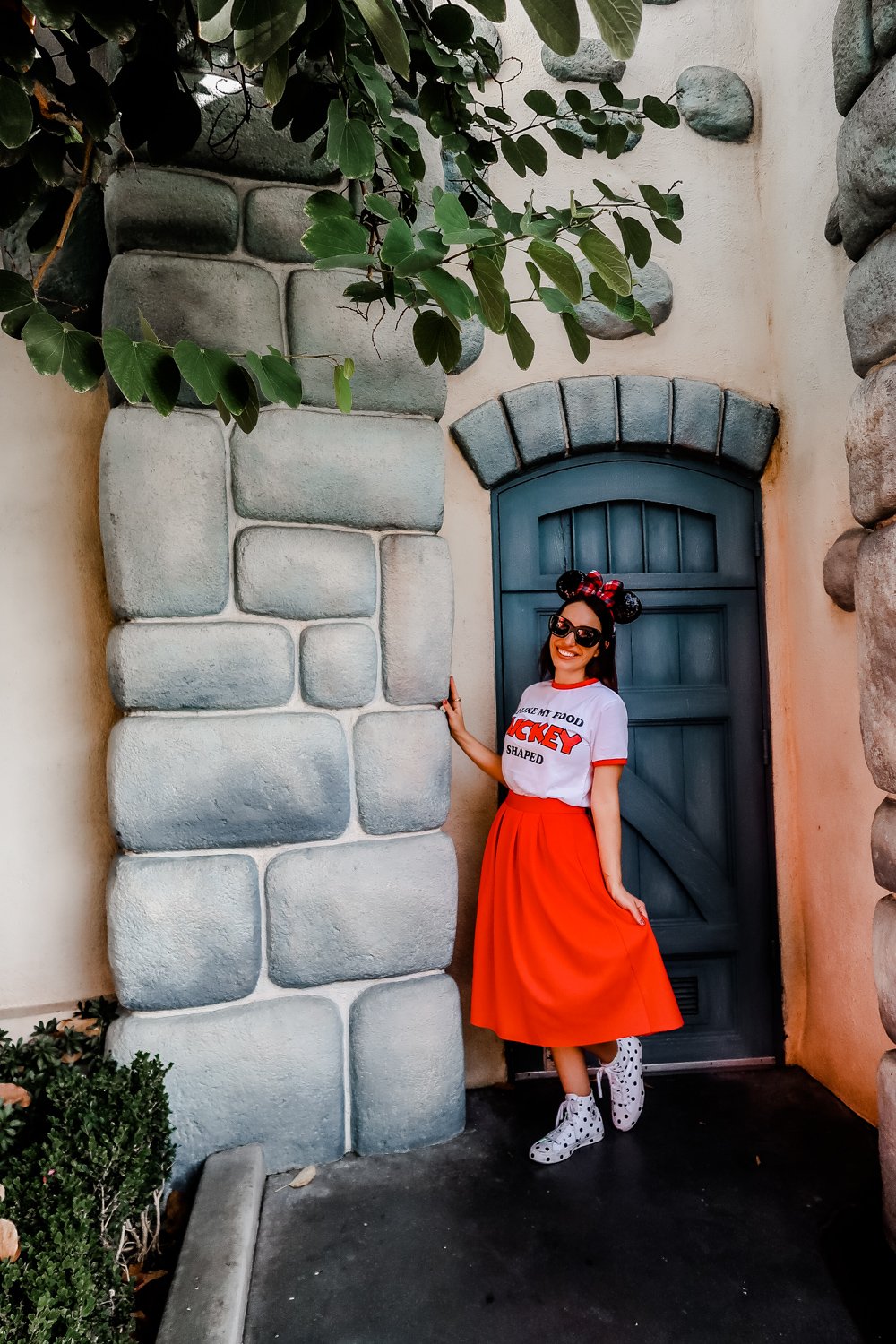 OUTFIT DETAILS
Shirt: Shop Disney | Mickey Ears: Disneyland | Skirt: Asos | Sneakers: Converse (on sale!) | Lipstick: Mac-Blanektty | Sunglasses: Celine
Disneyland at Christmas time….OH HOW MUCH I LOVE IT!!! In general Disneyland is magical, but at Christmas time the magic goes up big time! I am dying to go back with Jake to see all the decor and enjoy some holiday special foods!
When one of my girlfriends asked if I wanted to go to Disneyland, my answer was of course yes! Everyone thought it would be fun to get matching shirts, and I had just gotten this "I Like My Food Mickey" shirt and shared it with the group. It was a yes all around from the gals, so we all got matching tee's! I LOVE when friends want to match on adventures! It made me so happy see everyone matching! It also made it really easy to find anyone in the group too.
Do you like to match with friends?! In high school I remember not loving it, and always wanting to dress unique. But now its my fav! I didn't realize I was missing out! 😉 Thanks for stopping by today, hope you have a great week!
Christmas
Disneyland