I saw these ice cube trays at Target for $2.50 and I knew right away I had to buy them, even if I didn't know what to do with them yet! I decided to pour chocolate in them and make little chocolate hearts to go on top of some red velvet cupcakes!
I found out a secret that makes cupcakes super moist and way yummy! Now its the only way I make cupcakes because they are soooo delicious!
Items needed

:
 cake mix 
(any kind)
, 4 eggs, 1 cup buttermilk, and oil
(whatever amount of oil it says on the back of the cake mix)
1.
Put cake mix mix into a mixer
(do not follow directions on the back of the box except for the oil amount.)
3.
add 1 cup buttermilk
(this takes place of the water, so do not add water)
4.
Add amount of oil it says on the back of the box
5.
put cupcakes in in cupcake tins and cook at 350 degrees for about 16 minutes.
When cupcakes are done cooking, frost and decorate!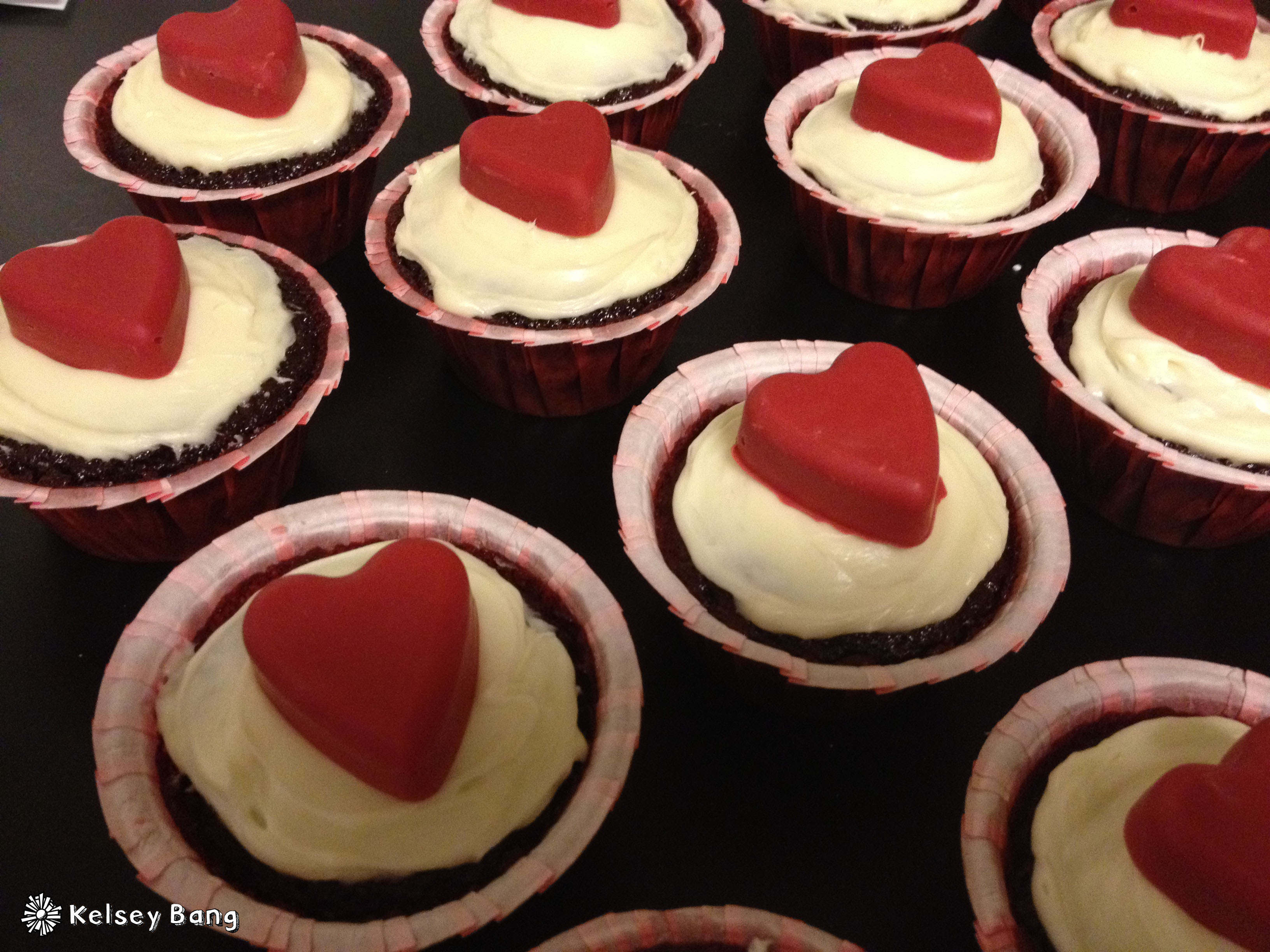 P.S. I do not like this kind of cupcake tins. I feel the cupcake shows through it to much. Foil lined cupcake tins are the best! Anyone know how to not make cupcakes show through on just the paper liners?
Recipes