Friday, Jake and I had an awesome date night in Vegas! We stopped through there on our way to California! We stayed at the Circus Circus hotel. I am not going to lie…we were a little nervous about staying at Circus Circus when we first thought of it, but for one night we thought the $50 price was great and good for a nights stay. After going…we had a BLAST and I would go again!
Going to have some fun!
Waiting for the circus show to start!
An awesome hat show!
After a fun show we went to play some games! This was our favorite game and we kept playing it lots!
Jake won a chilli pepper!
And a dolphin from popping a ballon!
I missed all the baskets…..
Jake missed all the quarter coin tosses…..
We both didn't get good scores playing pin ball….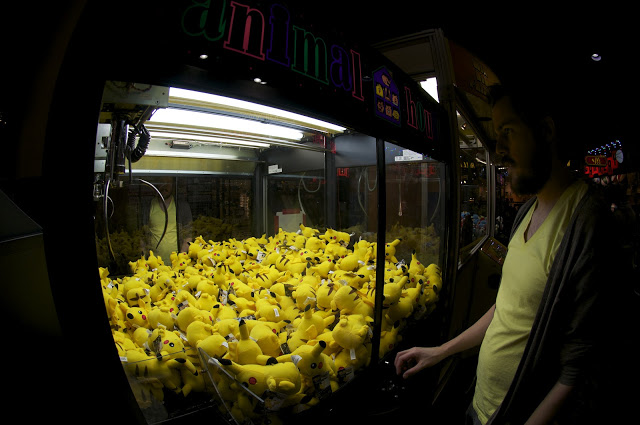 Jake didn't get any pokemon from the claw…
I didn't get any ping pong balls in the bowls….
In other words…we didn't do to great at the games…but we sure had fun! It really was. I would do it again! Then we headed across the hotel to go to the rides!
Getting ready to ride the roller coaster!
The roller coaster was awesome! It was the first time I have ever felt I didn't know which way was up!
The fun game room!
Getting a midnight snack!
We saw this on a bench walking to our hotel room. Its now on our fridge.
Our hotel room. What a great evening of games and fun! I love Vegas 🙂

Cities
Las Vegas