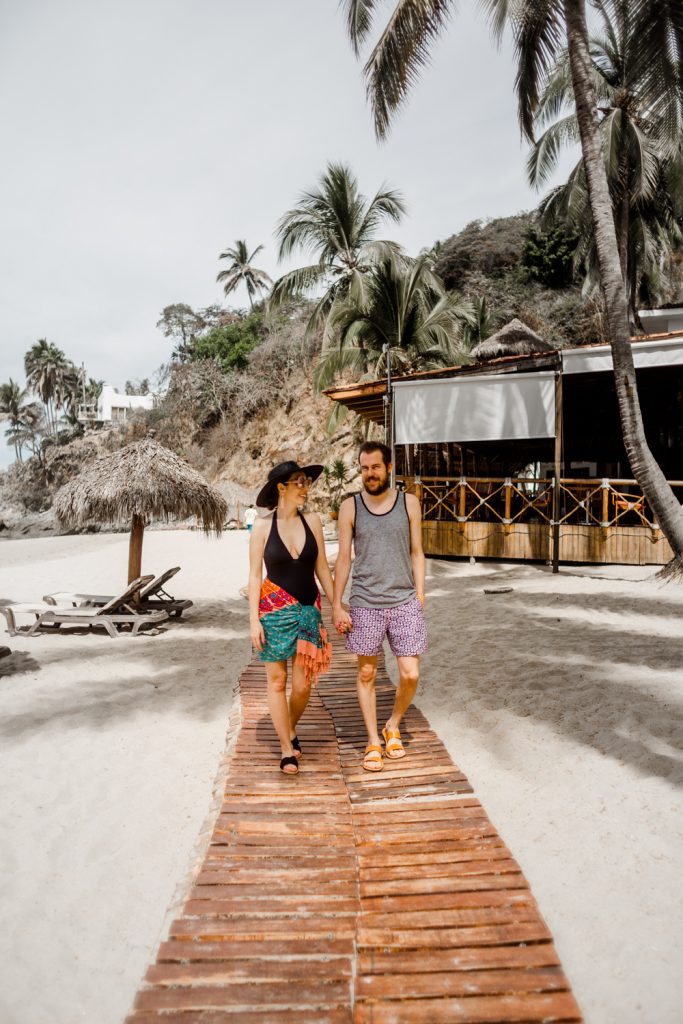 Hello Sunshine!
Growing up in Arizona, I got to spend a lot of time in the sun! I forgot how much I love the sunshine and it was so nice to get some time outdoors! Jake and I LOVE taking snowy vacations, and this trip is one of our first sunny, tropical vacations in years! It was nice to mix it up a bit and enjoy a different kind of trip! We really enjoyed sitting in our own little hut and being outside. Since we have just done our embryo transfer I am supposed to just take it easy, so that is what I did!
HER LOOK- Hat: Forever 21 | Earrings: Bauble | Sunglasses: Karen Walker | Swimsuit: Similar | Wrap Skirt: Mexico (Similar) Shoes: Forever 21 | Lipstick: Mac-Yash
HIS LOOK- Tank Top: Target | Swim Shorts: Mr. Swim | Shoes: Jerusalem Sandals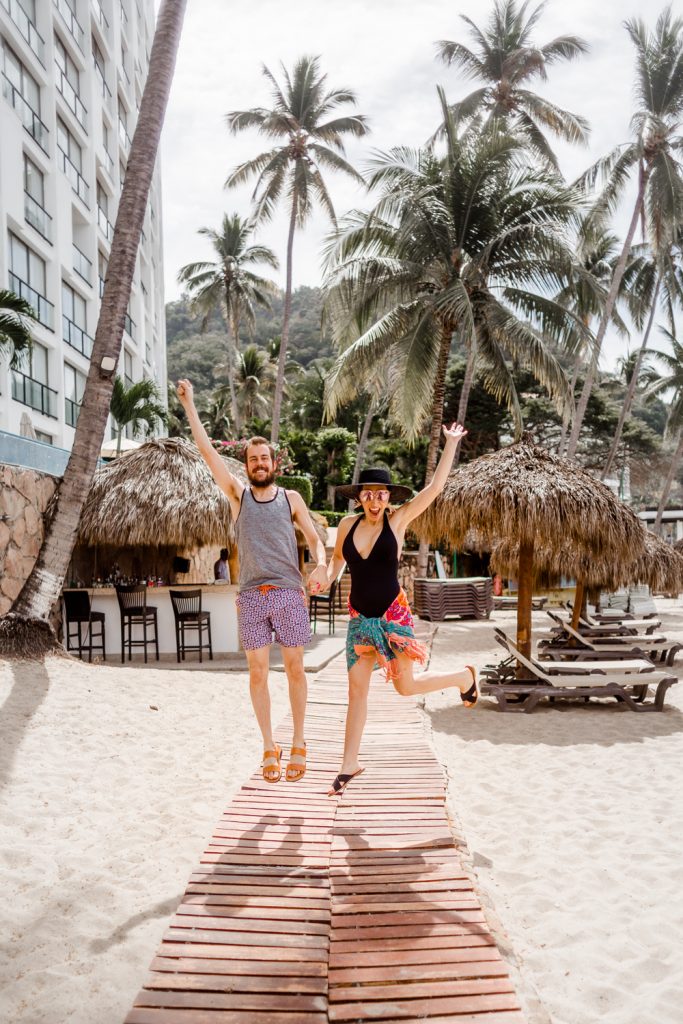 Souvenir Time!
Jake bought me this fun wrap skirt from a man selling them on the beach. I loved how colorful it was and knowing that I am pregnant, that the wrap could fit me at any size made me happy!
My favorite part of the entire trip was the venders walking around the beach selling fun items! Since I was just lounging, anyone that walked by I had fun checking out what they were selling. Of course I ended up buying lots of little souvenirs, fun blankets and goodies! I couldn't resist! By the time we left for our trip, I am still shocked we were able to pack everything in our suitcases! Everything was stuffed to the brim! It's so fun getting home and having cute little souvenirs from a trip! My favorite purchases were some blankets we got! I picked out a black and white one with a cool aztec print on it to hang over the couch! I love seeing it in our home and reminds me of our fun trip to Mexico!
Do you like to buy souvenirs when you travel?!
Beach
Hyatt Ziva Puerto Vallarta
Puerto Vallarta
Summer
Swimwear