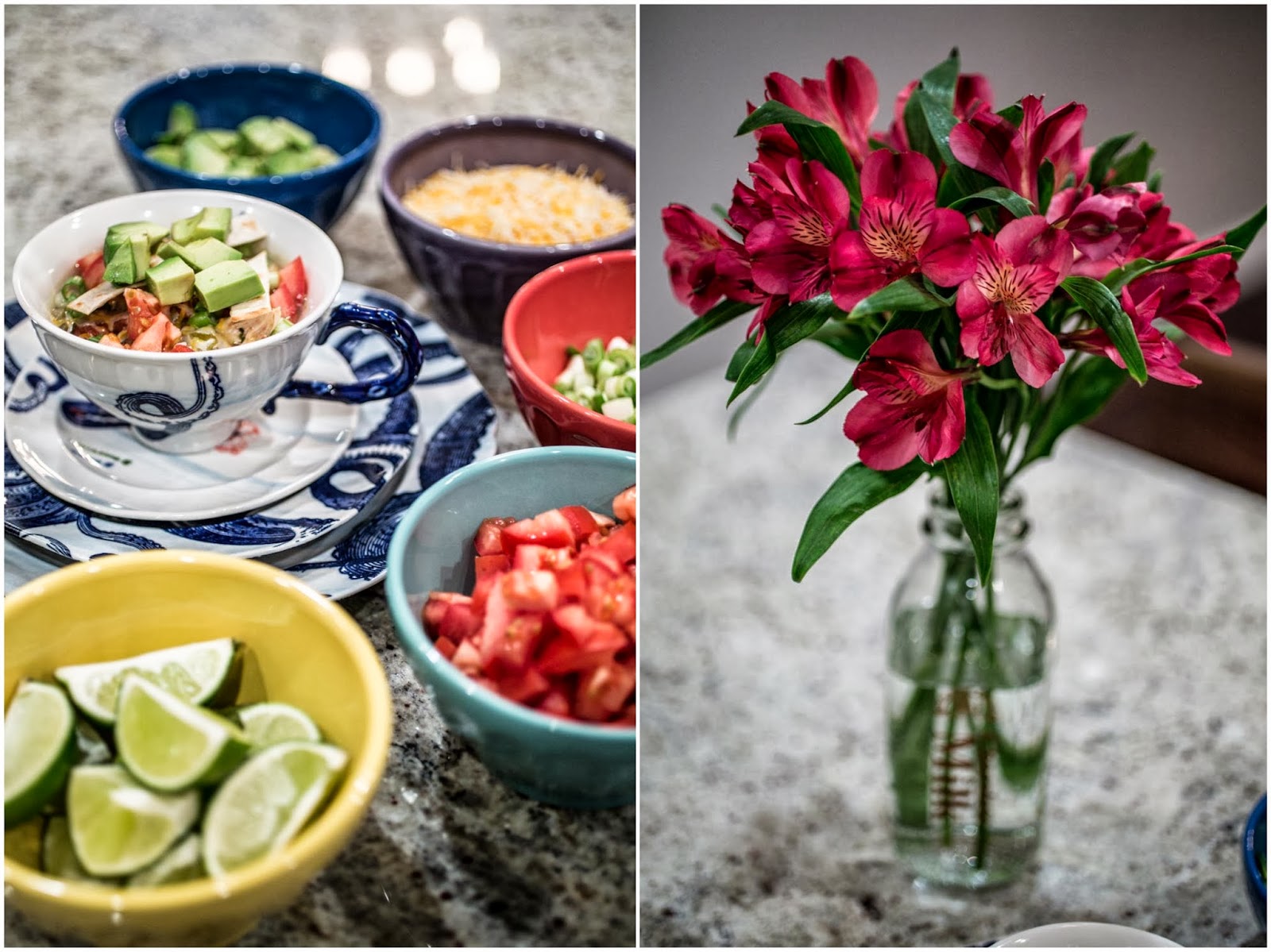 With winter coming up, I have been thinking about soup. I wanted to make dinner the other night, which is not a normal thing around here…(Jake does most of the cooking 😉 I wanted to make something super tasty, and something that makes for great leftovers! This chicken tortilla soup is also great, because its an easy crowd pleaser, can feed the masses, and you cant mess up. The original recipe calls for making it over the stove, but I like to make things even easier, so I stick everything in the crock pot for 6 hours! I also double the recipe and add extra chillies, and some jalepenos! Here is the recipe:
Aunt Donnas Chicken Tortilla Soup
Ingredients:
8oz canned tomatoes, mashed up
Handful of Cilantro
1 tsp. Cumin
Grated Carrots
2 Cans of Chicken Broth
(when I do in the crock pot I add a few cans of water and chicken bouillon as well)
1/2 Onion, chopped
Can of chopped green chilies (optional. I like to add 2 small cans)
6 corn tortillas cut into strips
12 chicken tenders
Rice
Toppings
Directions:
Add chicken, water, chicken flavor cubes, chicken, cilantro, cumin, chicken broth, carrots, chopped onion, green chilies into crock pot. Let sit for 6 hours on low.
After chicken is fully cooked, take out and shred.
Make white rice to put in bottom of bowls of soup.
Side items for topping soup:green onions, chopped tomatoes, cut up limes, avocado sliced, shredded cheese. Put in small bowls for serving.
Dish yourself up a bowl of rice, soup, add toppings and enjoy!
Fall/Winter
Recipes