This post is brought to you by CJ Affiliate's VIP Content Service. Thank you Sierra Trading Post for sponsoring this post. While this was a sponsored opportunity from Sierra Trading Post, all content and opinions expressed here are my own.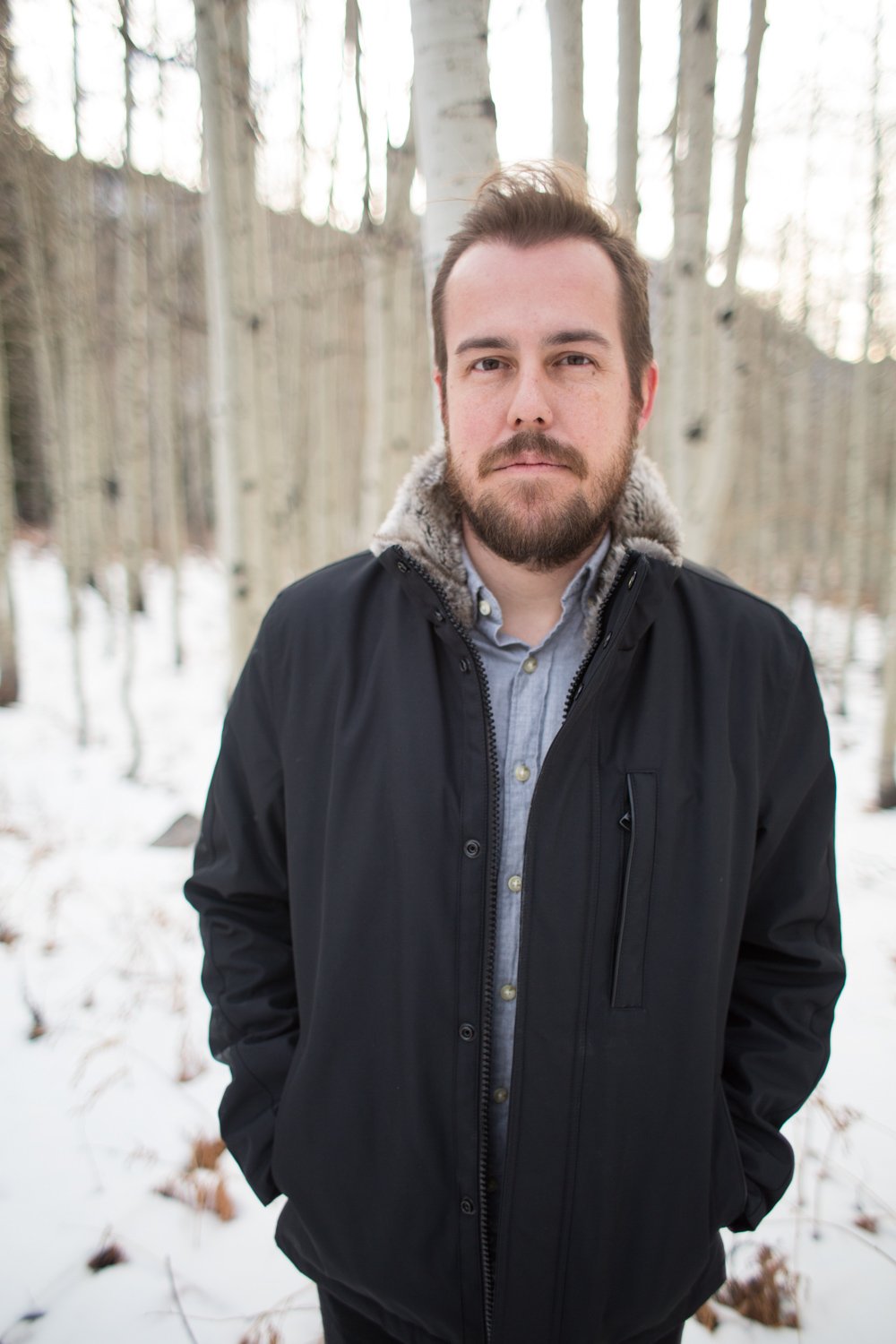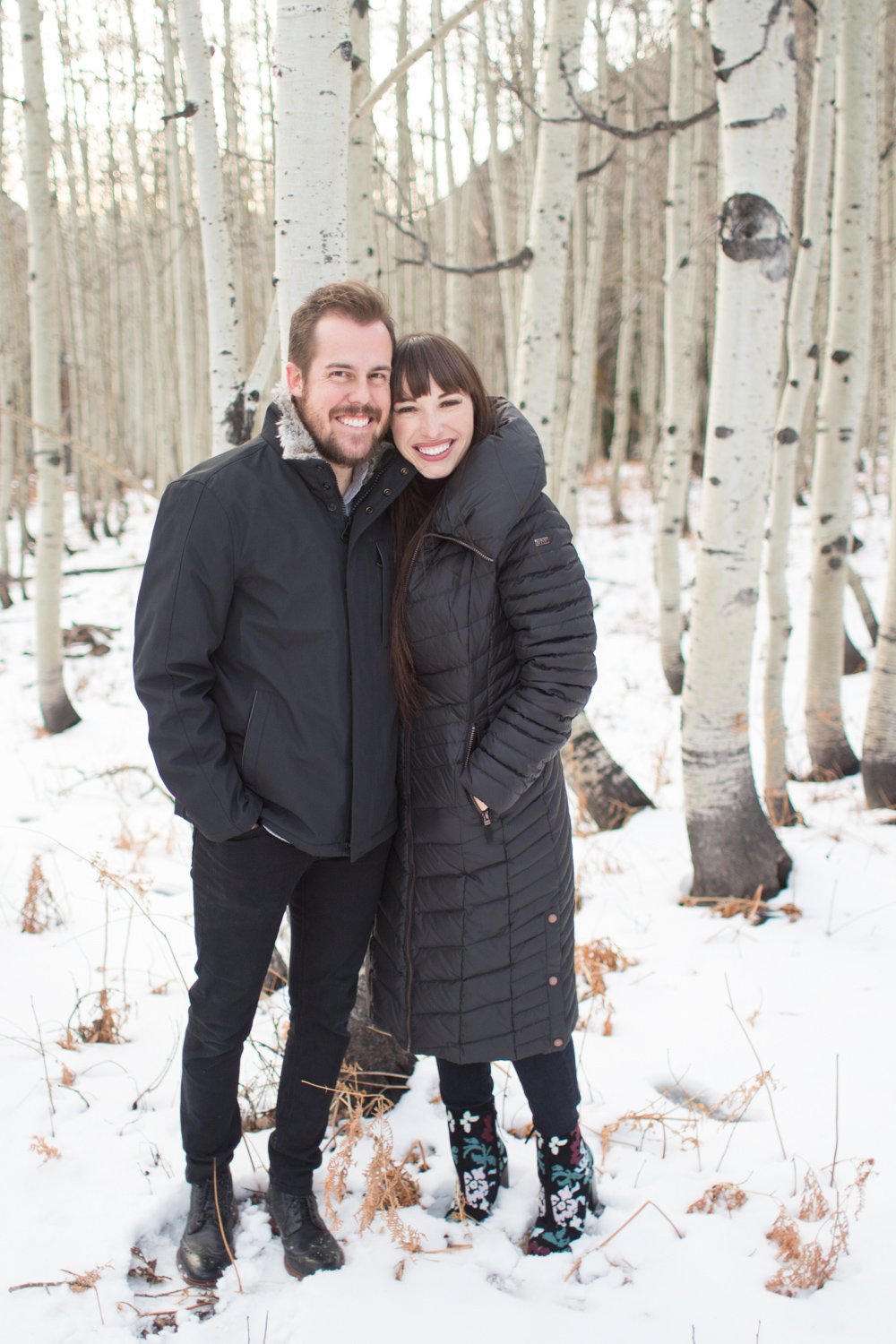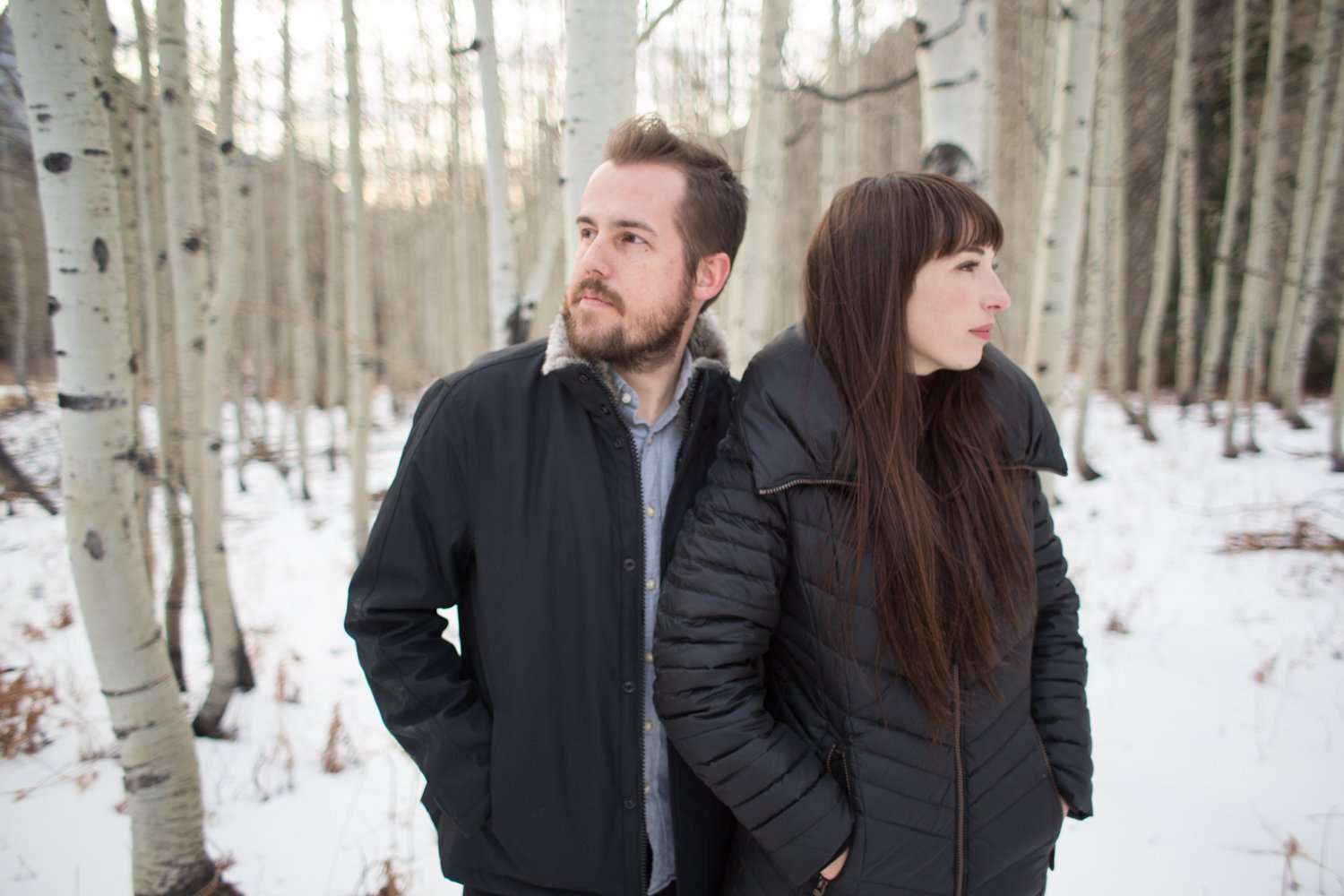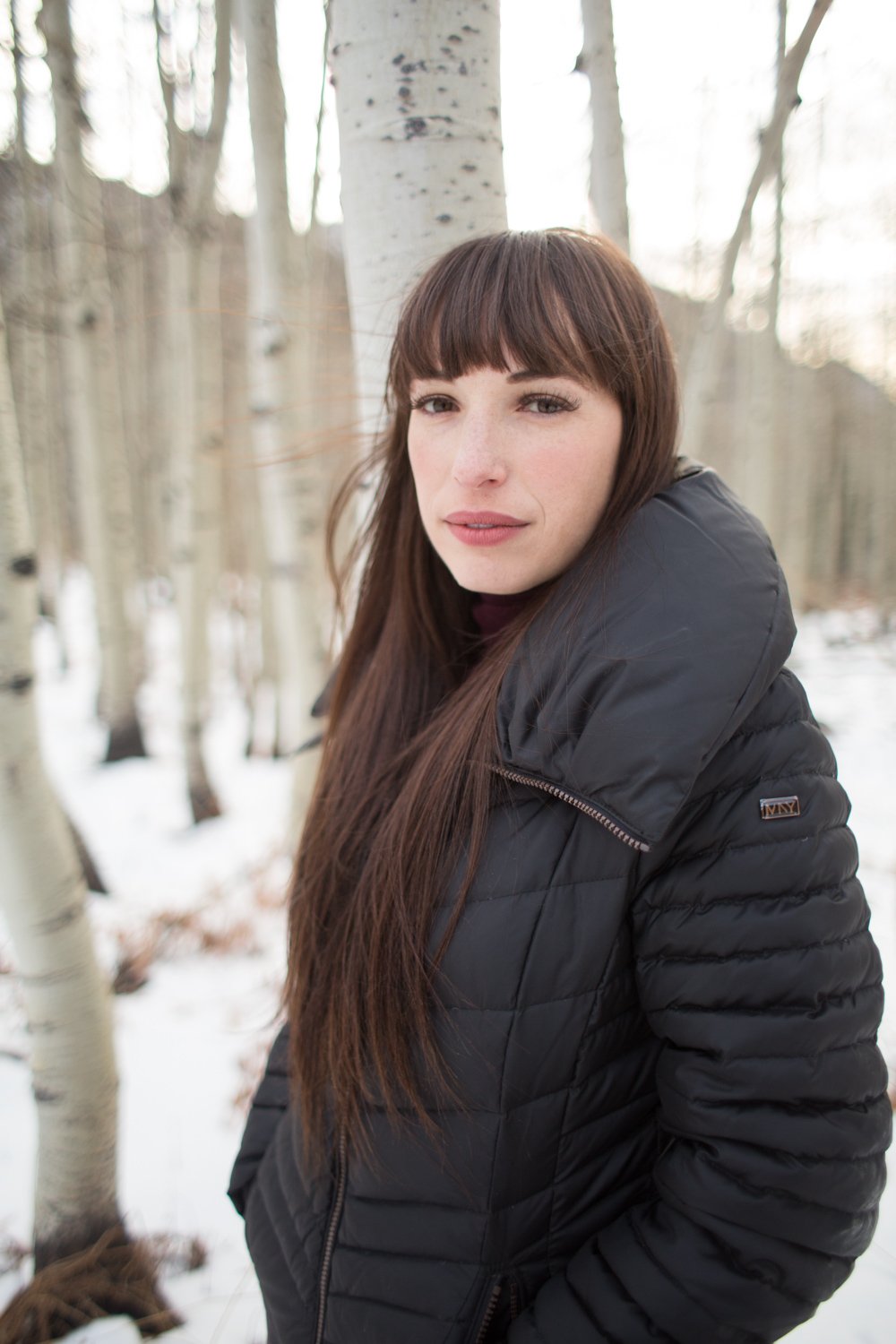 HIS COAT: Kips Bay Jacket- Sierra Trading Post | HER COAT: Karen Down Coat- Sierra Trading Post
Today we are excited to be sharing cozy winter outerwear looks with you!  The season is finally here and we hope it's around to stay!  We are all about finding chic and warm winter coats each season.  We found these matching ones recently on Sierra Trading Post.  I had both seen these exact coats on other retailers for triple the price we bought them on Sierra Trading Post!  We're always up for finding a good deal on quality outerwear!
This past year we finally learned a valuable winter lesson…dressing properly in the winter to take photographs make it that much easier to brave the elements!  A good warm coat and gloves will take you a long way.  Especially in a biting wind!  You may not be able to tell in these photos but the aspens were shaking like crazy from all the winter wind! Even so, this secluded grove was so fun to find and photograph in!  Instead of rushing back to the car to warm up, we spent some extra time admiring the scenery.
We have shopped online previously at Sierra Trading Post and keep finding ourselves going back and back again for winter coats and goods because of the amazing prices!  The store is full of outdoor equipment, beanies, scarves, gloves, outerwear for men, women and children.  If you are looking for quality winter gear at a great price, Sierra Trading Post is for you!
Free Shipping on $75 or more with code ACJNOV6. Valid through November 30, 2016.
Thank you so much for stopping by today!
Snow
winter