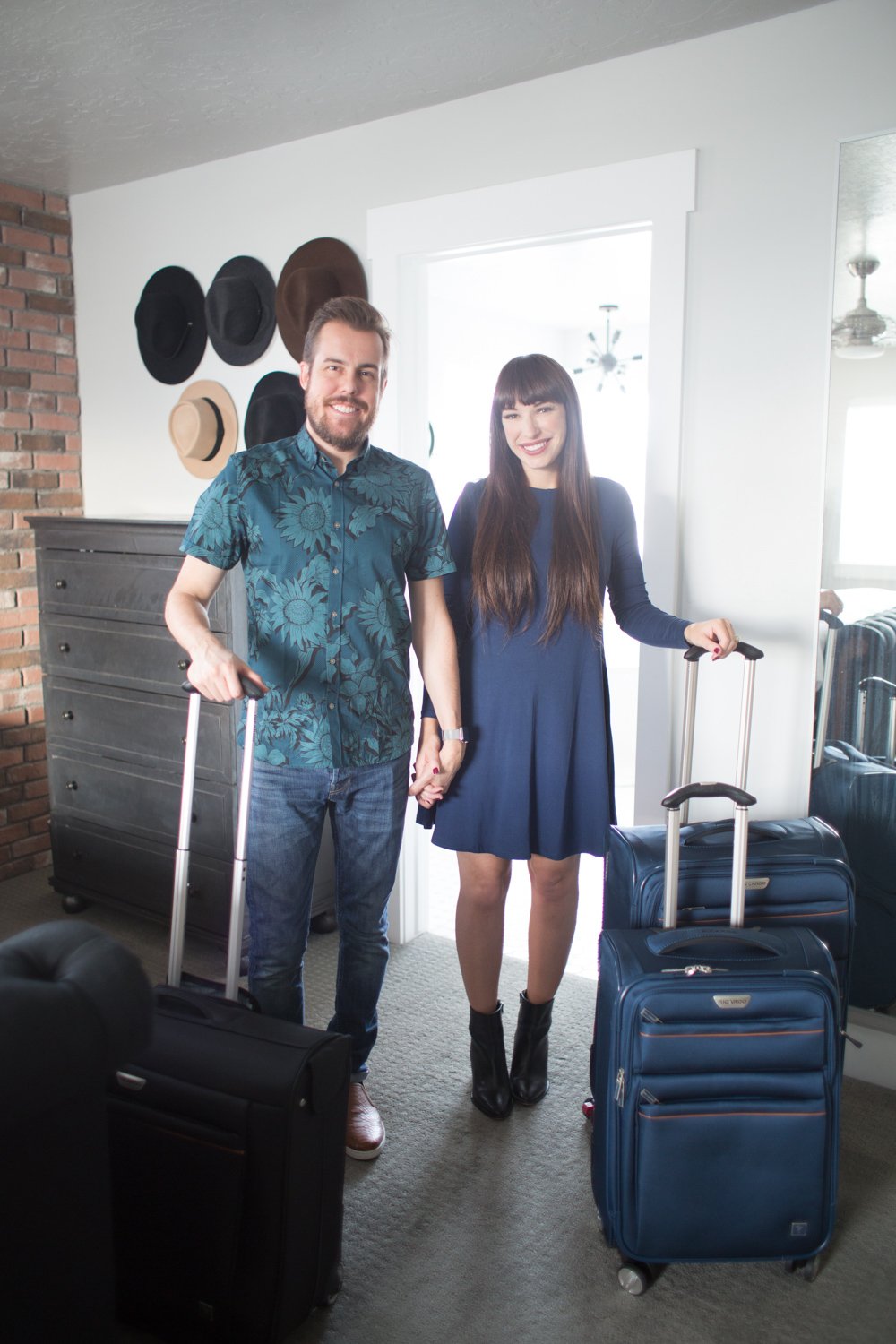 SUIT CASES
29-inch SPINNER UPRIGHT in Moroccan Blue, 21-Inch CARRY-ON SPINNER UPRIGHT in Moroccan Blue, 43 Inch ROLLING GARMENT BAG in Black -via eBags from the Ricardo Beverly Hills Mar Vista 2.0 Collection
HIS LOOK
Shirt: Ted Baker | Jeans: All Saints | Shoes: Dune London
HER LOOK
Dress: Kettlewell | Boots: Dune London | Lipstick: Mac- Chocolately
Today we're excited to be sharing a fun post with eBags and Ricardo Beverly Hills Luggage featuring the Mar Vista 2.0 Collection!  When we saw the collection online, we thought it looked super neat and have loved them even more in person!  The colors, the trim, quality materials, all the bells and whistles, and the amazing little details go to make these bags unbeatable!
We have had a lot of unexpected travels these past two months and have really put this luggage to the test!   We've needed to pack for formal events with weddings and funerals, for the mountains with snow, to the beach/Disneyland, to shiny Vegas lights, these 3 luggage pieces came with us everywhere and were life-savers!  Below are some pictures and more details about why we loved each piece and how they would be great for any traveler needing a staple luggage bag.
Isn't this the coolest and most creative suitcase ever?!?!  Well this 43-inch Rolling Garment Bag sure came in handy when we needed to fly home for my cute dad's funeral.  We knew we would need to bring a few suits and nice dresses with us to wear with everything going on, and it was such a comfort knowing we could travel and that our clothing would be able to stay on the hanger, stay clean in their own covered section, and be as wrinkle free as possible using the tie-down straps.
We used the black suit back for hanging my silk dresses and a few of Jake's suits!  Jake packed all of his luggage in this suit case because it had inside pockets for shoes, under garments, belts, socks, etc. and he was nice and let me put a few of my dresses in it too!  There is also a reinforced hanger hook that allows you to hang your bag in a closet, eliminating the need to unpack as well!   Jake really liked that, especially since most of our trips were quick ones!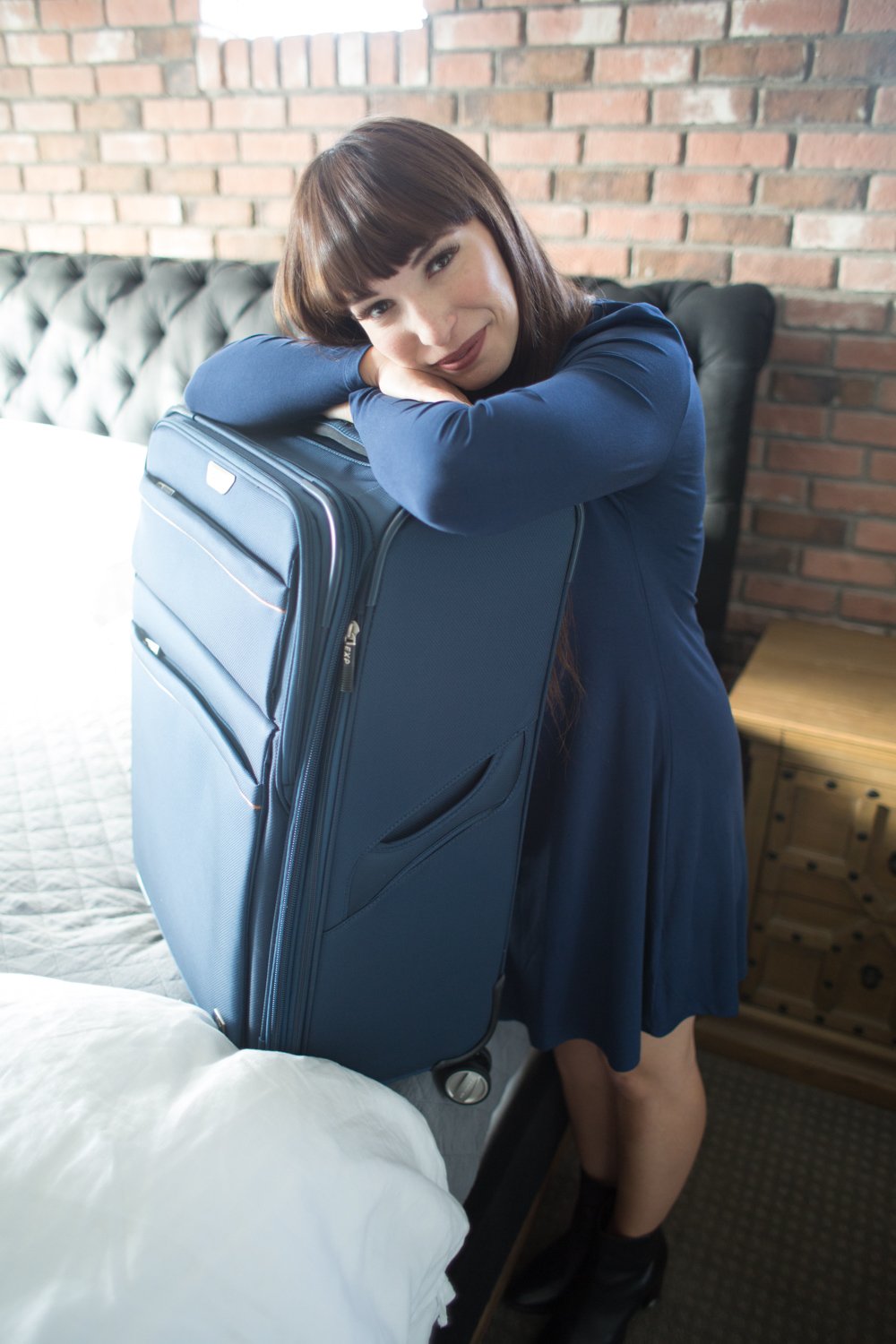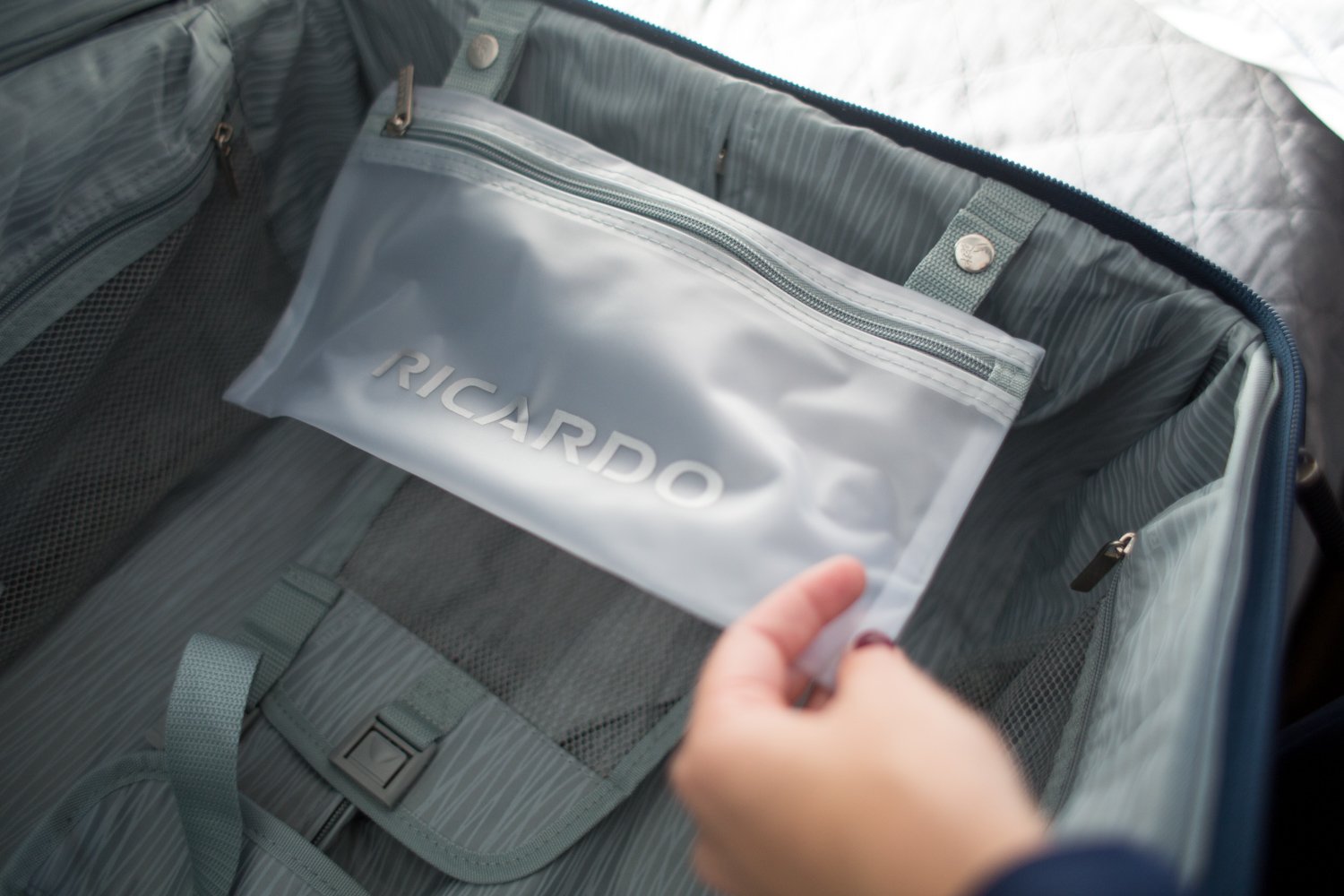 I picked out a checked luggage size and carry-on size bag.  No joke, I have been on the search for the perfect carry-on and I feel it's finally found!  It can be hard to find the right carry on, and there were so many things that made me want to never use another bag except this one again for airport travel!  The carry on and checked bag I picked out are the same design, just diffrent sizes.  Here are a few features of the bags that really made them perfect for me.
1. Easily Maneuverable
Sometimes on a spinner bag it's hard to find a retractable handle on a bag that feels sturdy and secure.  With these bags there is a multi-state retractable handle with an ergonomic grip that fits comfortably and moves the luggage with ease.  The bag handles come to adjustable heights so wether it's me or Jake towing the luggage, there is a nice height for each of us.
The bag has awesome wheels and weight placement so whether you want to roll it on all fours, or with only two wheels it handles nicely.  There is also a stopper you can use on the wheels if you want it to not roll away.   I thought that was a great feature I have always wanted but never thought to have on a suit case.
2. Comfort Handling
A lot to times when Jake and I travel, depending on what we have going on, we will both be getting to a destination at diffrent times to meet up!  Sometimes I get worried when I'm by my self about picking up a suit case and putting it in the overhead compartment or wheeling it around.  These suit cases are super light (21-inch spinner: 7.1 pounds, 29-inch: 10 pounds)  which are great for when I am on my own, and there are padded side and top carry grips that are easy to grab and maneuver.
3. Expandable Packing Volume
When I pack, I usually pack my suit case to the brim so it's nice to have the option to expand the luggage with a pull of a zipper for added packing capacity!  That means I can shop on a trip and bring some goodies home 🙂 Wahoo!
4. Easy Access to Travel Essentials
There are multiple external pockets to help keep personal items and documents at hand, while a full length internal pocket accommodates larger items.  On the carry-on bag I put my laptop in the front full length pocket which was nice since I didn't have a backpack with me and needed a place for it and all my chargers!
5. Maximum Organization
There is also a snap-out water resistant bag you can use for travel liquids but I kept it in my bag and used it for a wet swimsuit after a late night Jacuzzi run!  I was so glad it was in there because normally I throw wet swim suits in a plastic bag and I had forgotten to bring one this time around!
There are even more bags, and color selections from the MAR VISTA 2.0 Collection.  If you want to find the perfect bag for you, you can visit the entire collection here.  Thank you so much for stopping by today!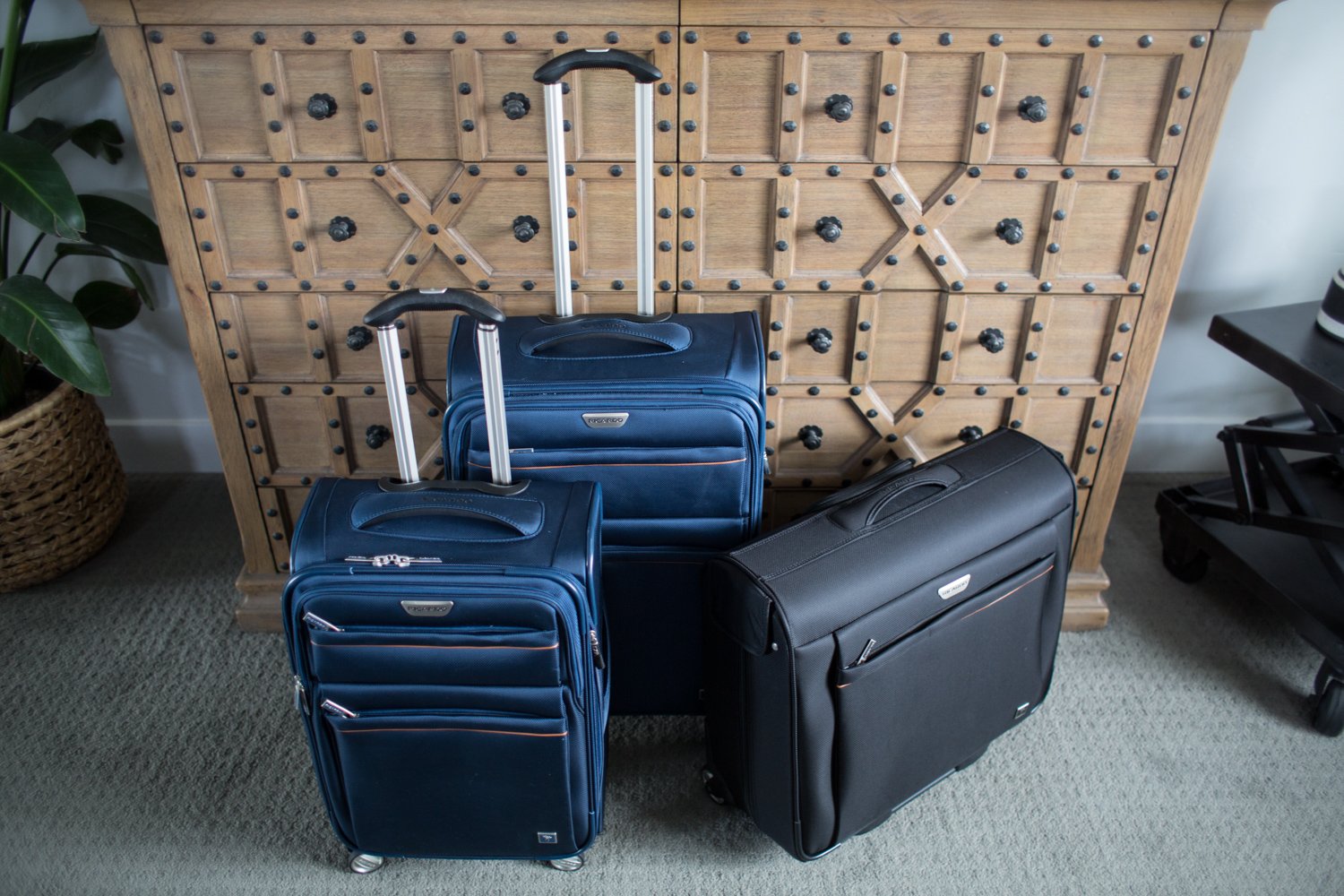 *Big thank you to eBags for sponsoring this post!  Partnerships like these help make KelseyBang.com possible. We are always traveling and on the go, so we were super excited to share with you Ricardo Luggage that we have tried, tested and love! All opinions are our own.
Tips
Travel Tips