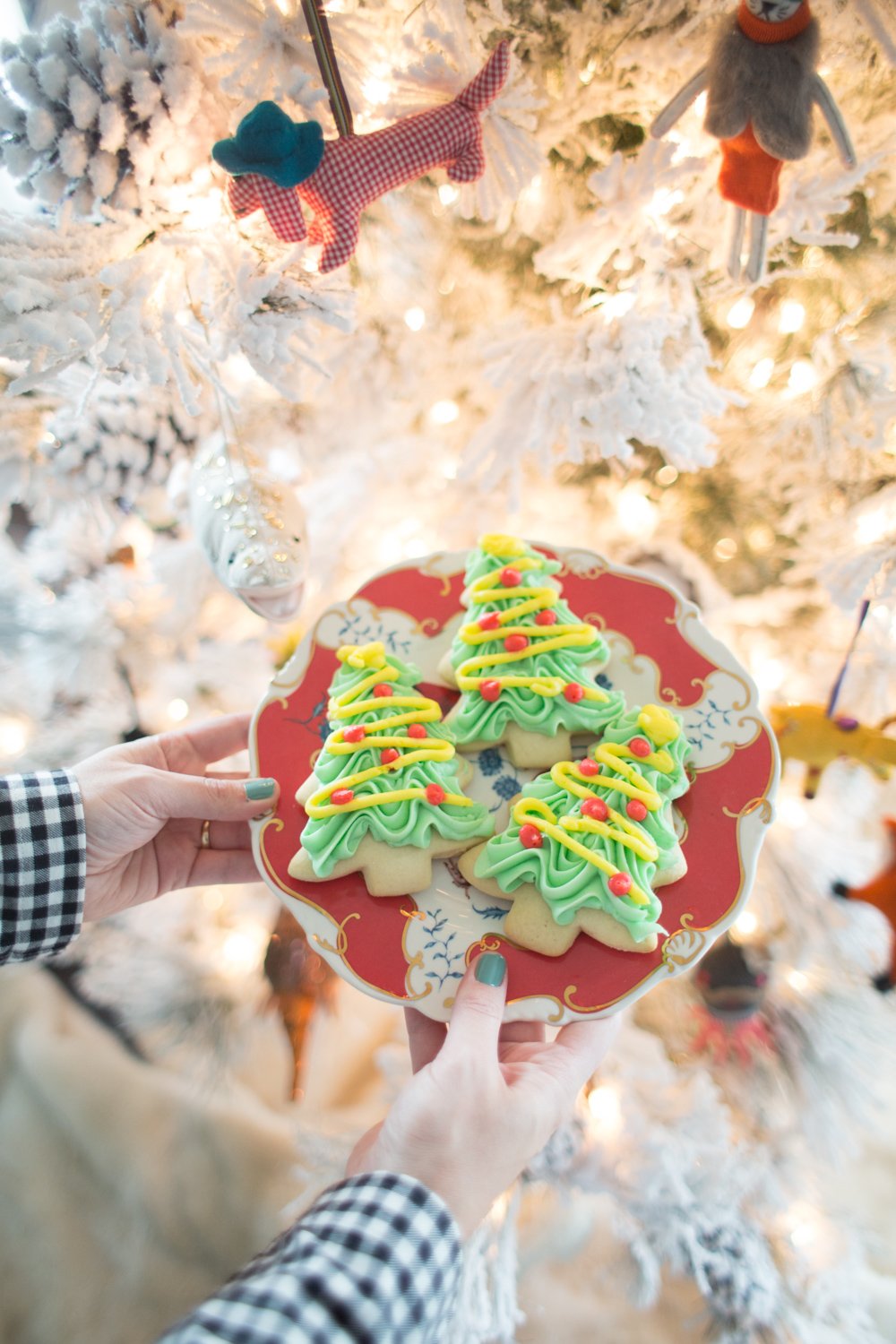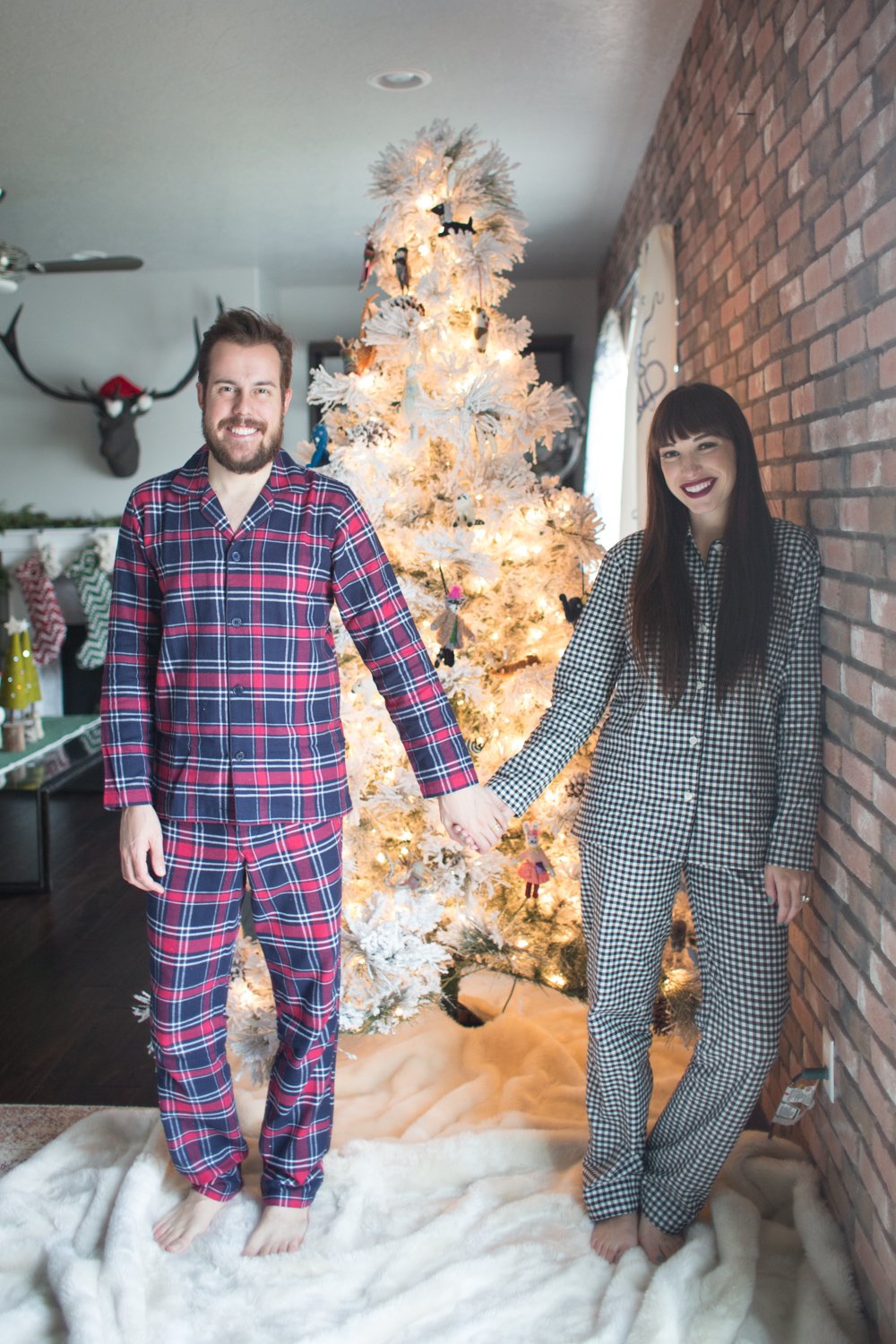 His Pajamas: Jcrew Factory Slim Flannel Pajama Set | Her Pajamas: Jcrew | Lipstick: Mac-Sin, Nail Polish: Essie- Beauty Nap
EXTRAS: Plate, Stockings, Ornaments, Fur Blanket, Tree, Mugs

Can you believe it is officially Christmas week?!?! We are super excited about it!  This is our first Christmas since we have been married that we will be all on our own!  We are planning on snuggling up in our pjs all weekend, making a fort by the Christmas tree and watching holiday movies all weekend long!  We are crossing our fingers and hoping it snows so we can go sledding!  That would sure make for the perfect Christmas!
Thank you for stopping by today! Hope you have a wonderful Christmas time filled with love, happiness and of course remembering our dear Savior, Jesus Christ during this special time of year!  Merry Christmas friends!
P.S. We wanted to share a few fun things we got for family Christmas presents this year with Minted and wanted to share them with you!
Cactus Notebook | Black Plaid Notebook | Floral Saying Notebook | Coloring Notebook | Multi Floral Notebook | Pink Stripe Notebook
When my dad passed away one thing I thought of right away was I need to get a journal to write everything down.  There has been so many acts of kindness from others and fun memories about my cute dad I have not wanted to forget, I knew I need to find a cute notebook to write everything down!
I was so glad we checked out the personalized options on minted for notebooks!  I ended up ordering one for each of my sisters and mom.  I loved that inside I was able to add a favorite quote of our families that our dad would always so to us and and print a scripture in it that meant so much to my father.  My dad was always a fan on homemade or personalized presents so I know these notebooks would of gotten his stamp of approval 🙂
With the notebooks I loved that I could pick from lined, blank or graph paper.  I thought these notebooks would be so cute for birthdays, valentines or any other holidays as well!
I also got to make personalized wrapping paper and was able to insert our old family photos on them, as well as the text.  I am so excited to give all my siblings there presents wrapped in the cute paper!  I LOVE wrapping presents and being able to wrap them in memorable paper is the best!  We also got a few other fun personalized items and linked to them below!
Thank you for stopping by today! Happy holidays! I know minted has rush shipping going on today if you need any fun last minute christmas gifts!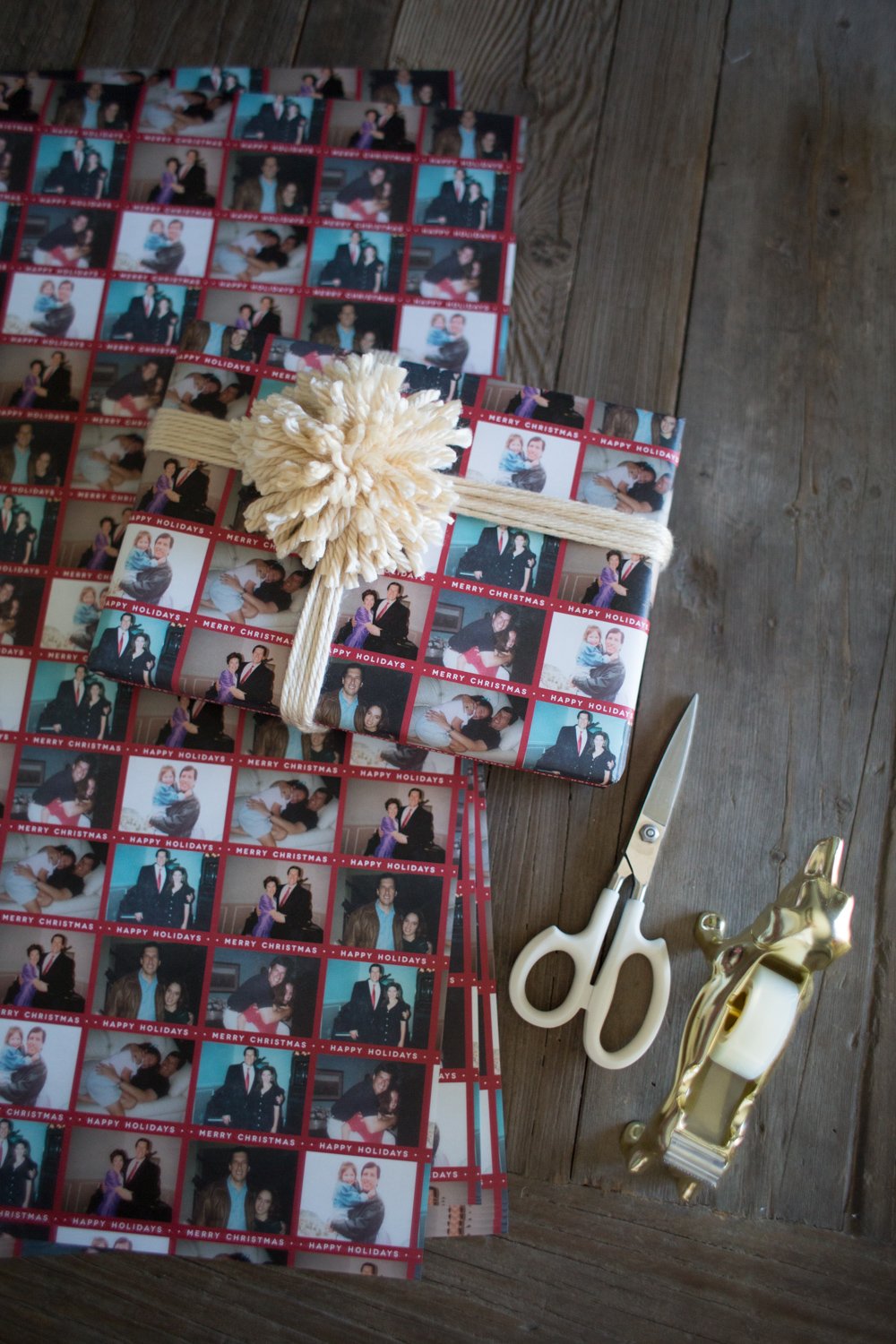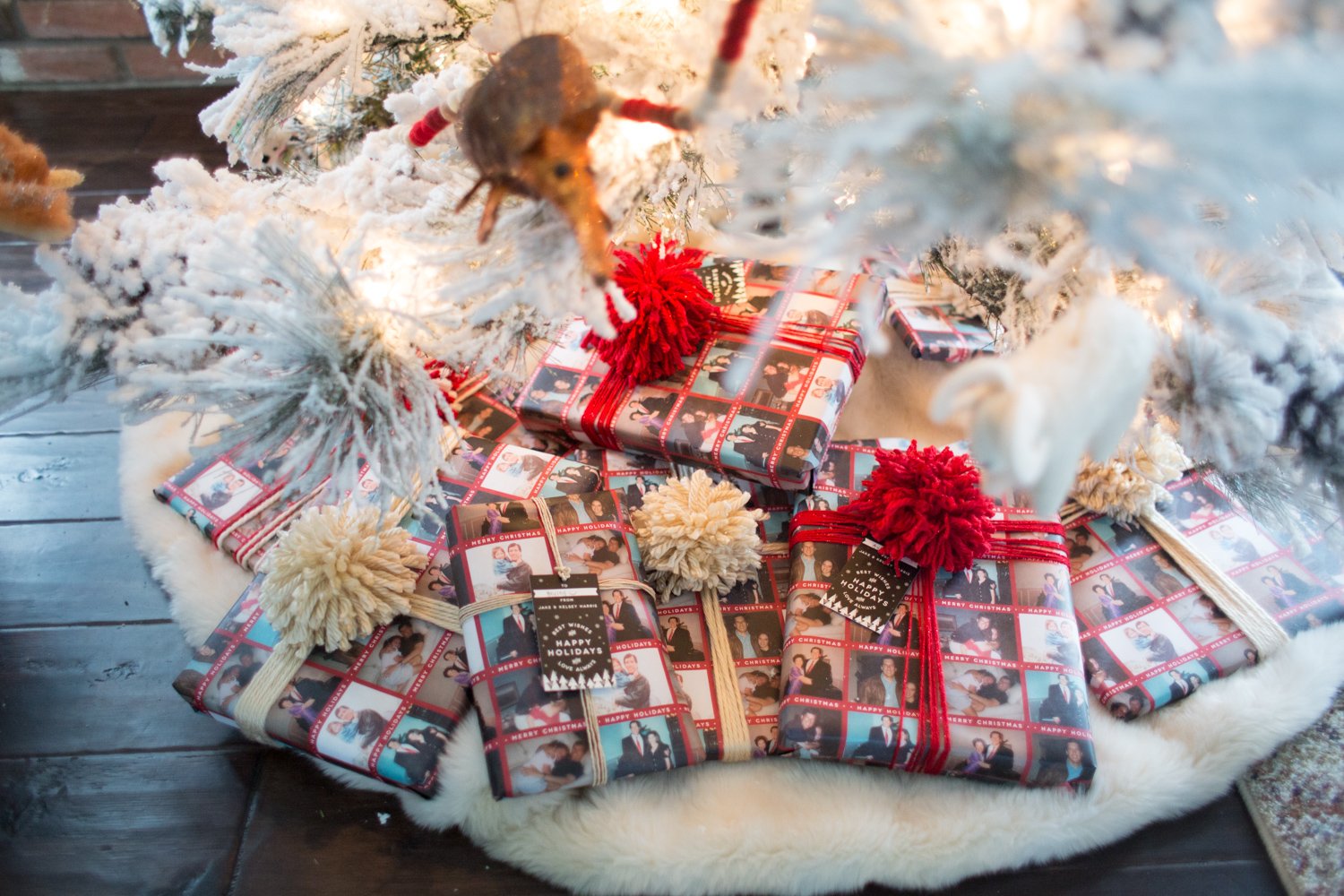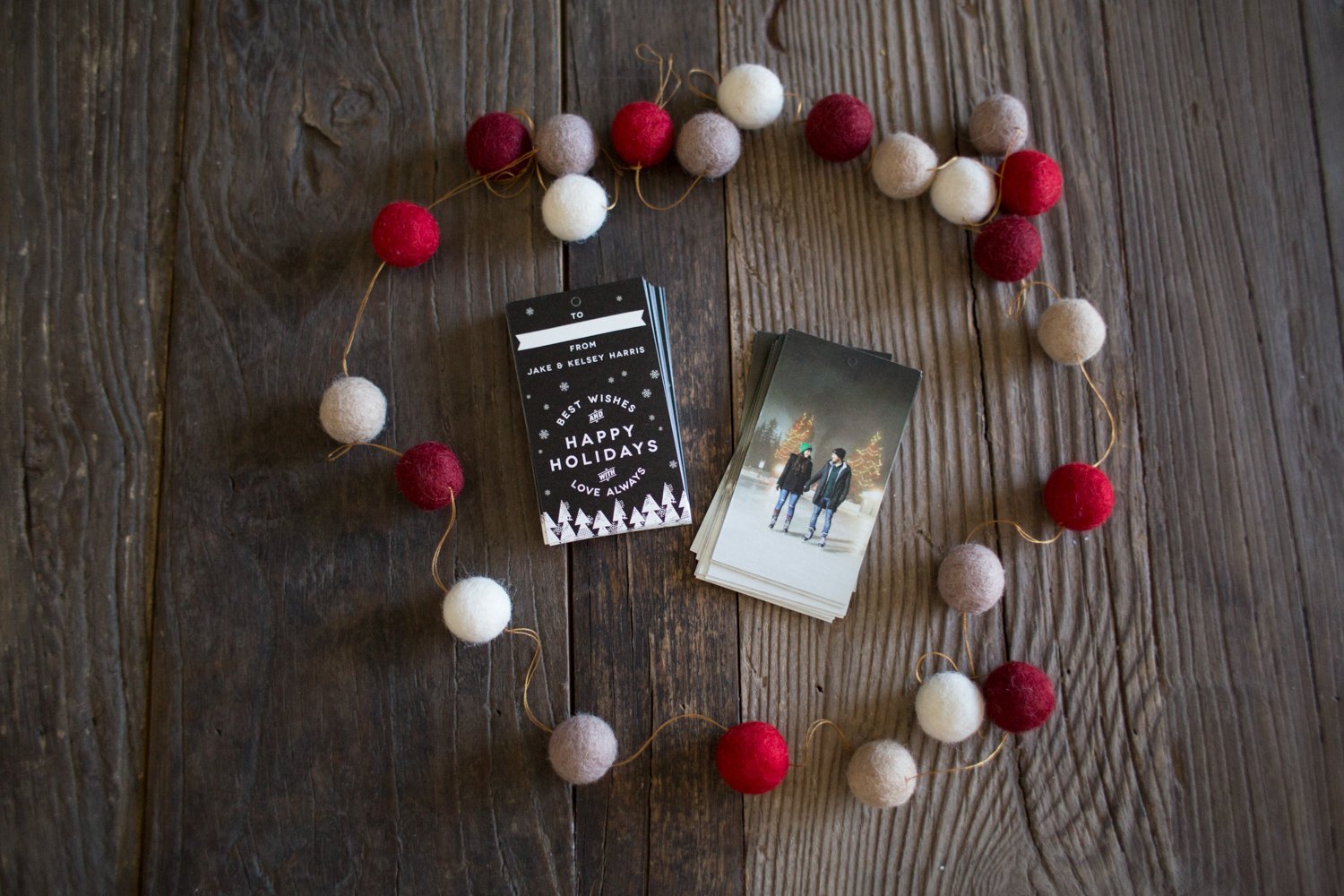 Happy Holidays Gift Tags | Pom Pom Garland, also here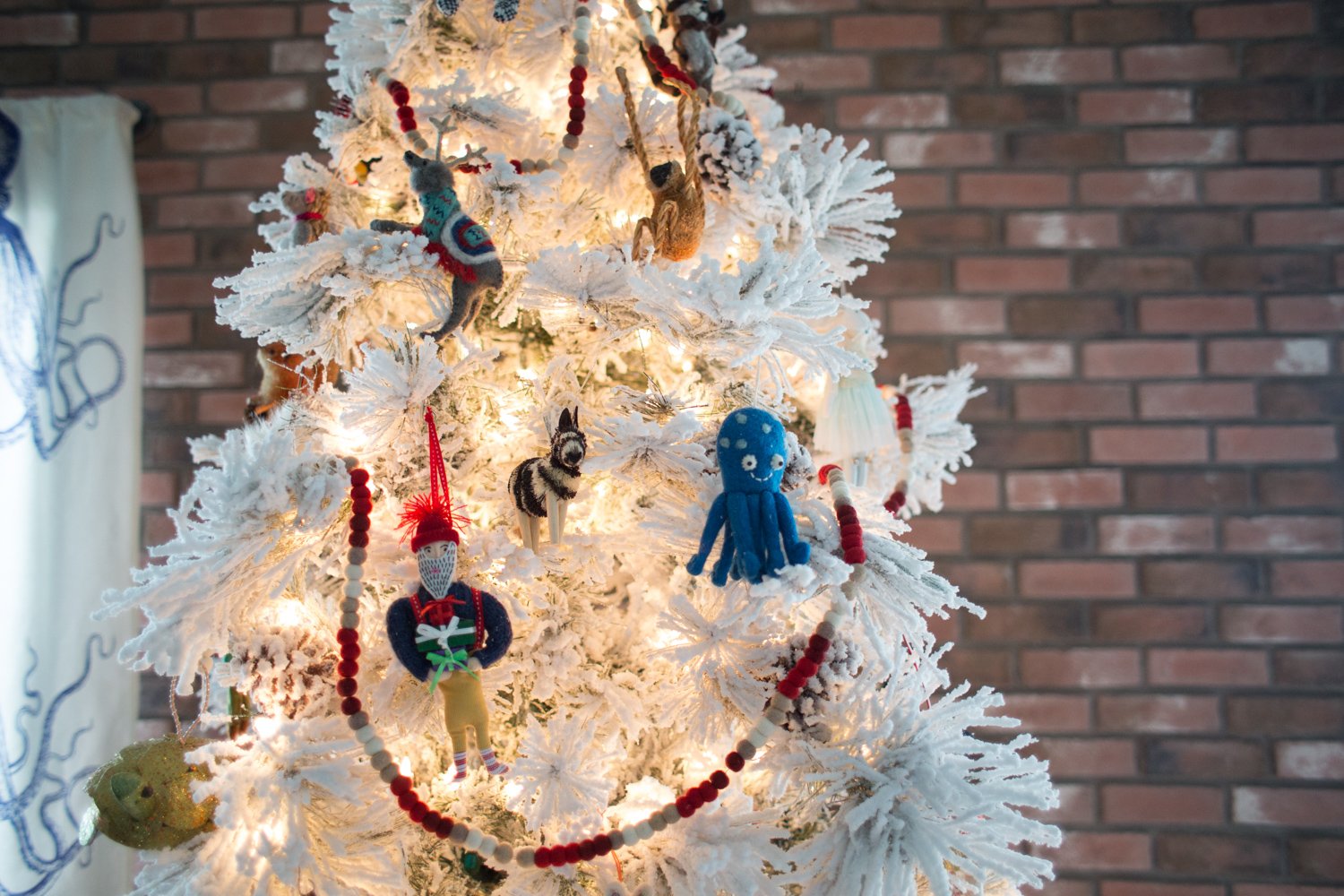 Christmas
Christmas PJ's