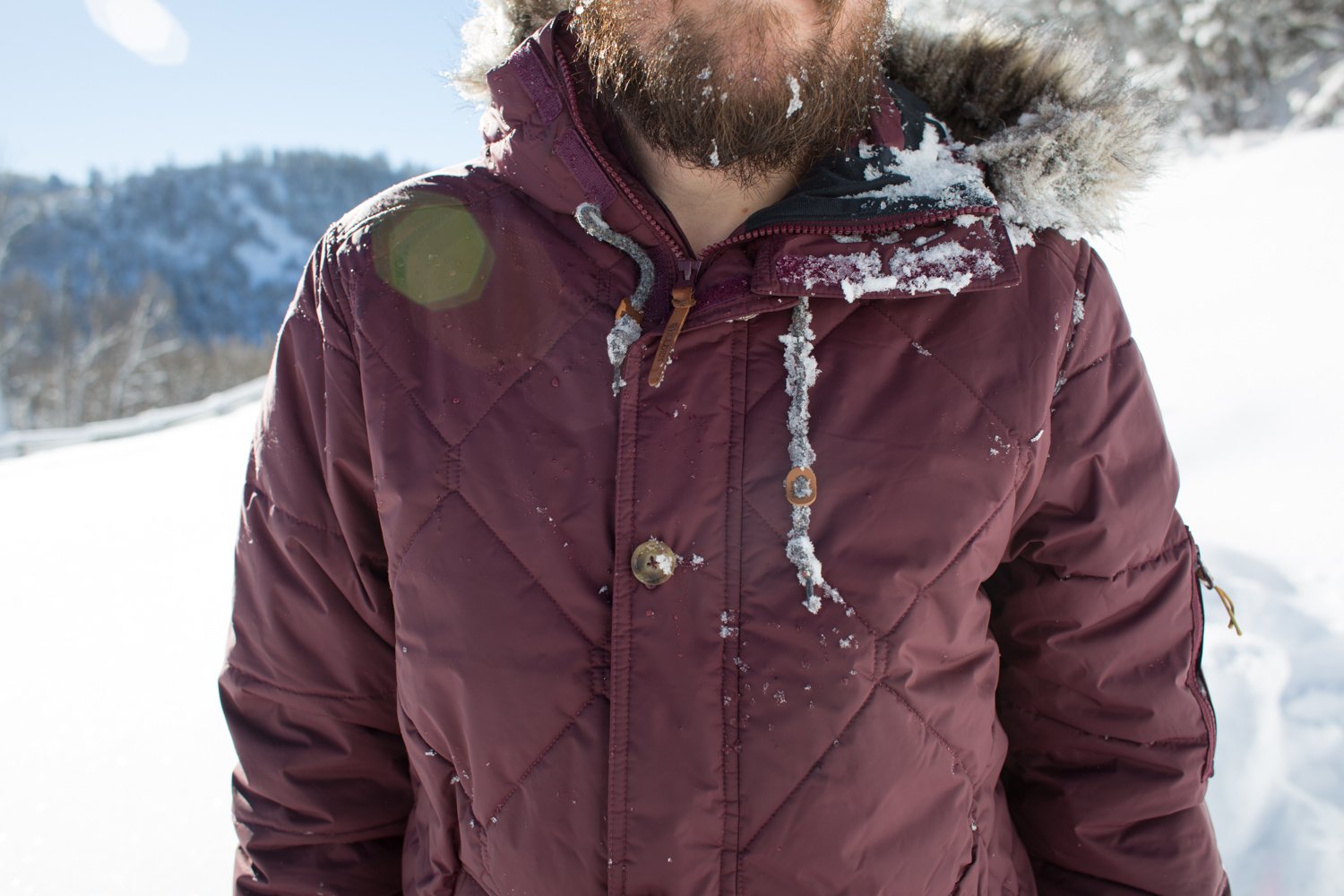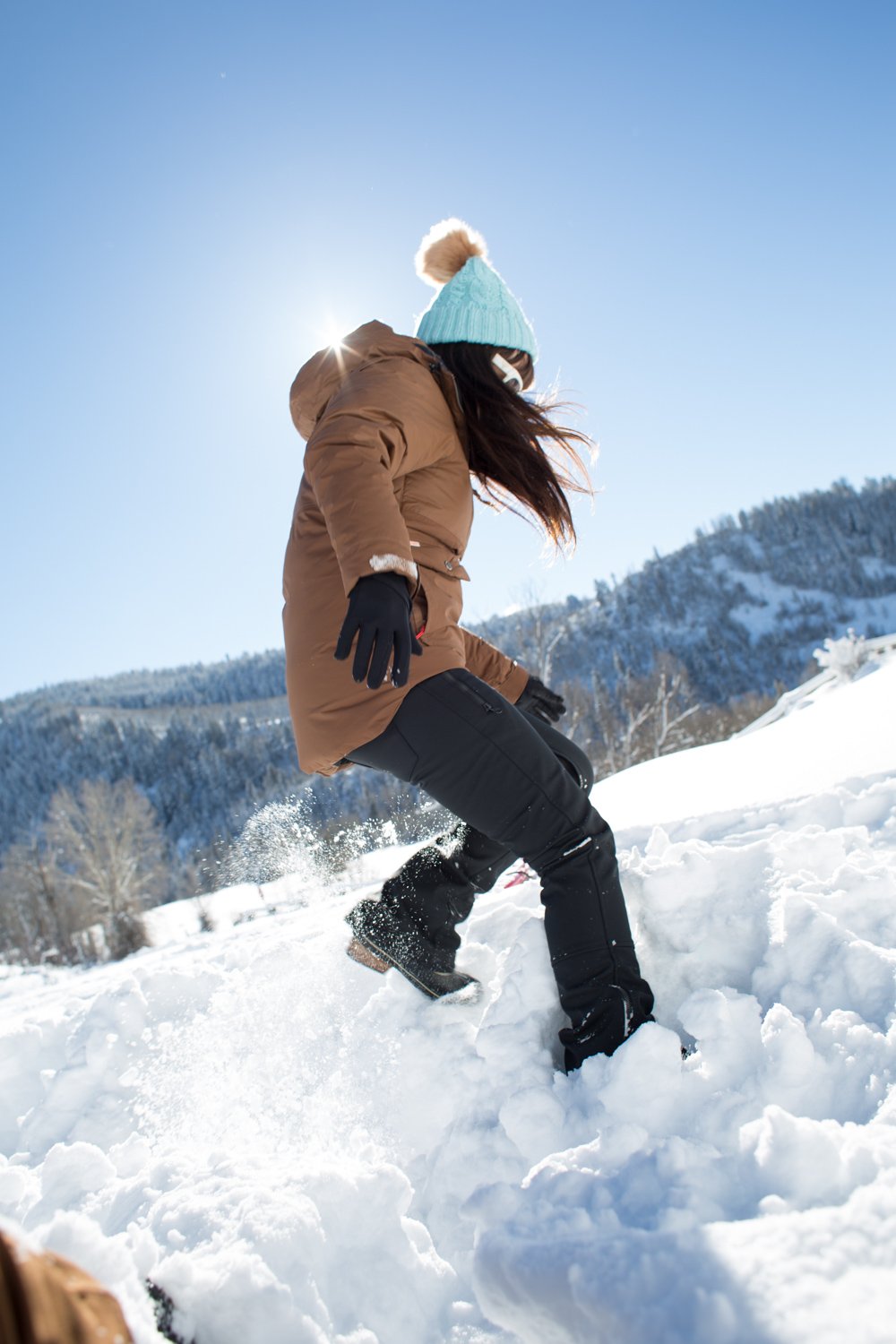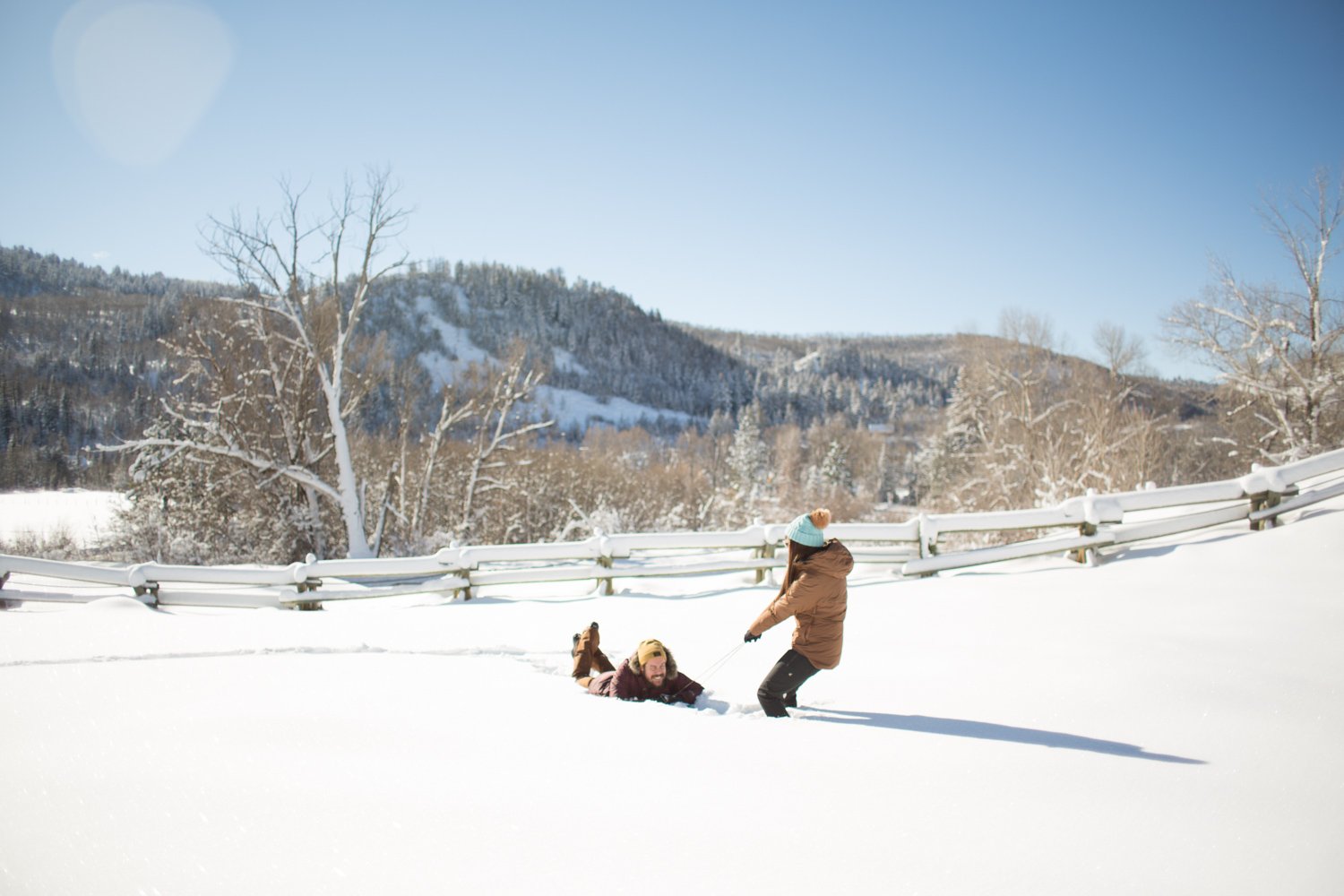 HER LOOK
Jacket: Holden Aya Down Jacket | Beanie: Anthropologie | Pants: Holden Skinny Standard Pant | Boots also here: Sorel Slimpack II Lace Up Booties | Gloves: The North Face Etip Glove | Sunglasses: Prada Cat Eye | Lipstick: Mac-Sin
HIS LOOK
Jacket: Holden Pacific Down Jacket | Pants: Holden Skinny Standard Pant | Beanie: Burton Kactusbunch Tall Beanie | Boots: Sorel Cheyanne Lace Rain Boot | Gloves: The North Face Etip Glove

There is nothing more exciting to me then new snow clothes!  And going sledding in new snow clothes… talk about the perfect day 🙂  We recently got these new jackets and pants from the Holden 2016 Winter collection!  I have been wearing Holden since I started snowboarding many years ago in collage.  Something about the amazing fit of the gear, neat designs keep us coming back each year for more gear!
I remember my first encounter with Holden Outerwear.  I was down at Laguna Beach on the board walk and passed a surf shop and saw a double breasted cream snowboarding coat on a rack.  Right away I tried it on and then took it straight to the cashier to buy it.  It was love at first site 🙂
I was always on the look out for cool snow gear that had style and function.  At that time there was no such thing as slim skinny snowboarding pants, and super cute gear for women.  I used to cut up and sew all my brand new snowboarding gear to make them slim fit.  After loving my new Holden jacket so much and taking it for a few spins up in the mountains, I ended up getting a few pairs of Holden pants and other jackets I could get my hands on!   I loved that I no longer had to cut up gear to get the look I was wanting to wear on the mountain!
 One day I was riding up at Canyons in Park city, I got on the lift with a girl and I loved what she was wearing.  We started talking about gear, and I found out of course she was sporting all Holden outwear.  We had so much fun chatting on the lift we rode down the mountain together and became besties!  We snowboarded all of our collage years together every season and ended up spending all our snowy days together.  I love how an interest of cool clothes can be a fun talking point to bring people together and be a starter to creating long lasting friendships.
If you are looking for amazing snow gear, make sure to check out Holden Outwear! You won't regret it 🙂 Thanks for stopping by today! Hope you have an amazing week!
Park City
Snow
The Great Outdoors
winter